I'm pretty excited for today's post about Sarah Sherman Samuel of Smitten Studio (how's that for alliteration??) This girl has got serious style, from her outfits to the parties she throws to her gorgeous home and cabin. Let's start with the outfits, shall we? Sarah has such a knack for pairing colors and patterns in fresh ways. And she's obviously a knockout. Those legs! Think she'll trade me?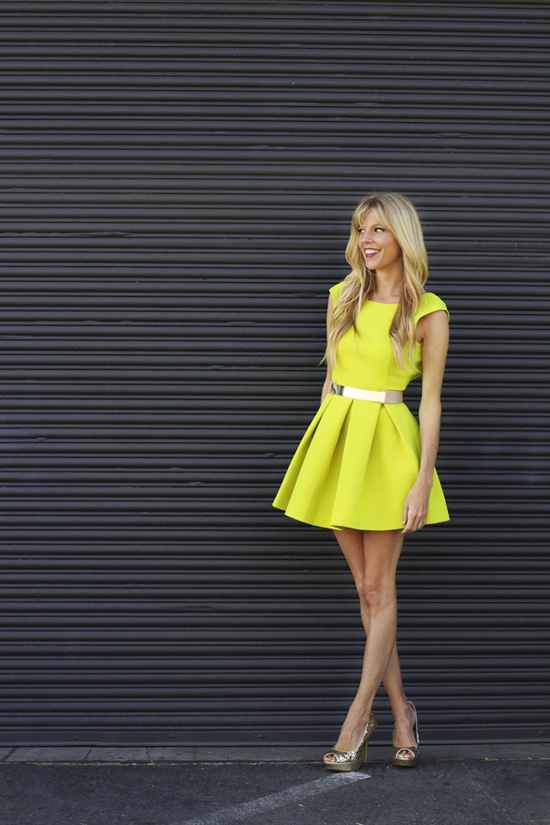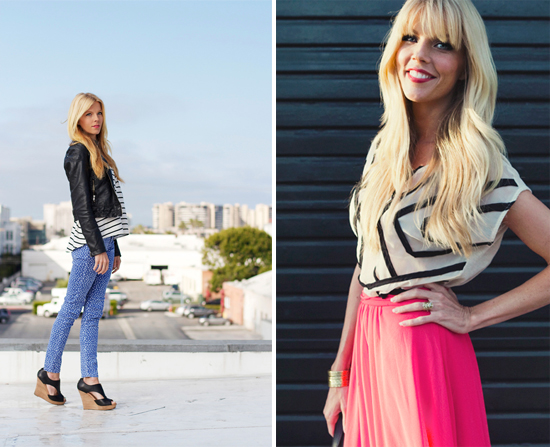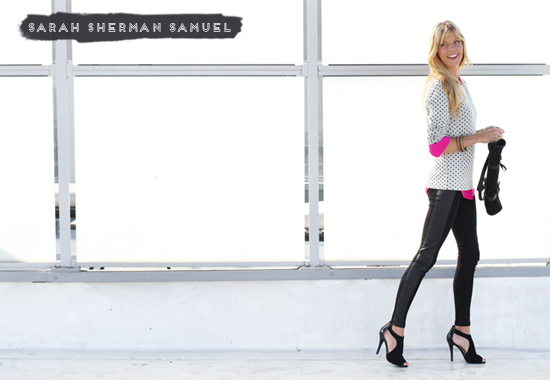 Now let's talk parties. Check out these images from Sarah's 30th birthday party! I love it all, especially the black and gold color scheme.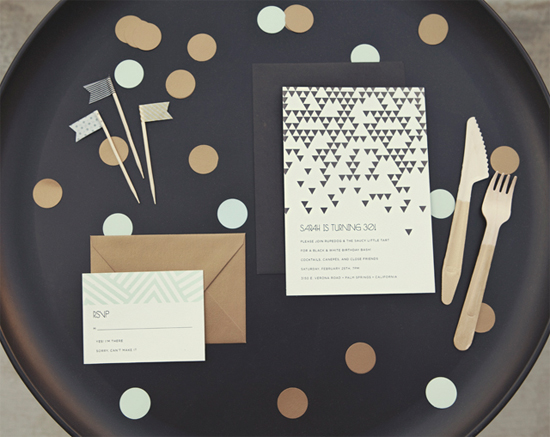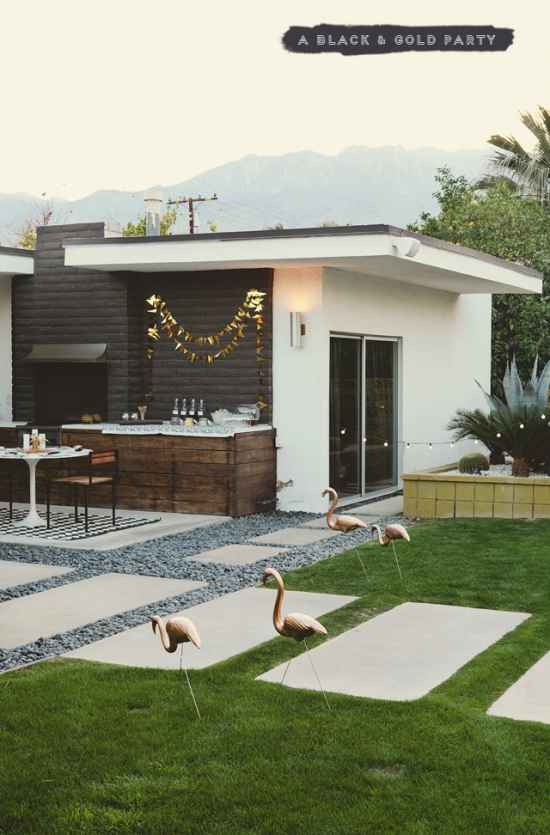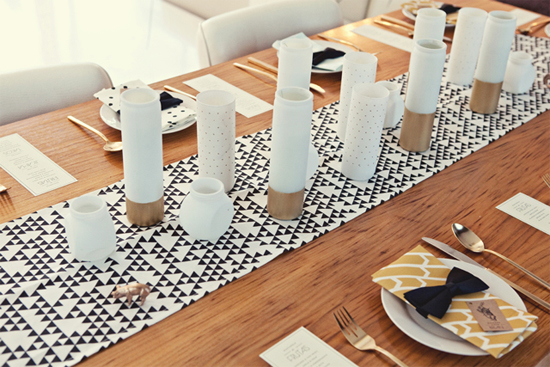 Last but definitely not least, let's take a peek at her home! Sarah and her husband Rupert actually have two homes--a townhouse in LA and a cabin on the shores of Lake Michigan. I've already shared a photo of her studio gallery wall here, but I just had to share a few more peeks into her lovely studio/home office.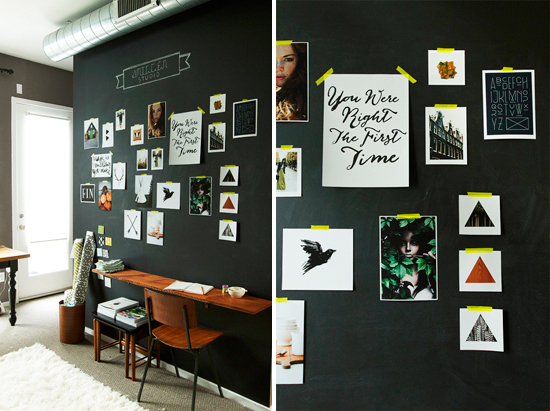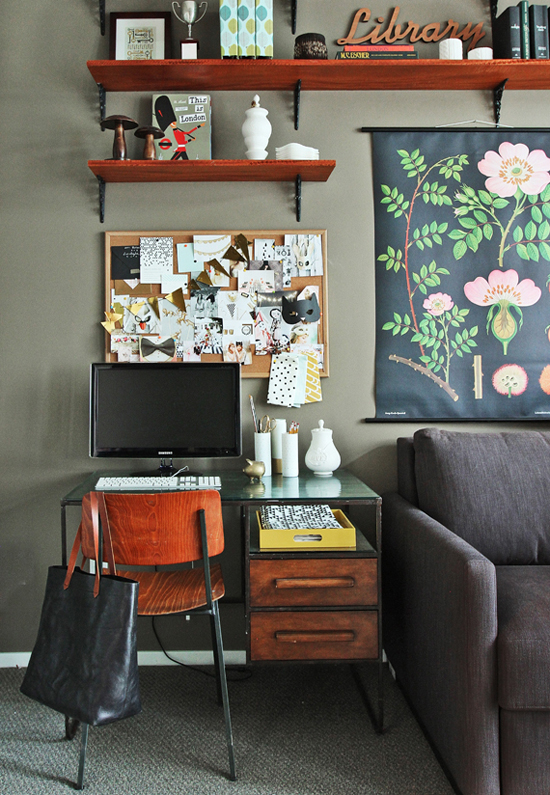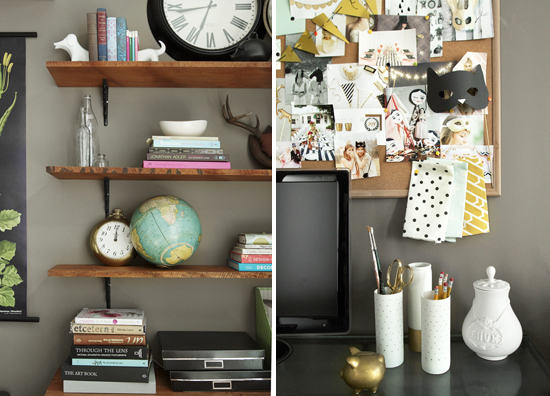 And that cabin I mentioned earlier...it's amaaazing! They're still in the process of renovating, but it already looks like the coziest, more stylish cabin I've ever laid eyes on.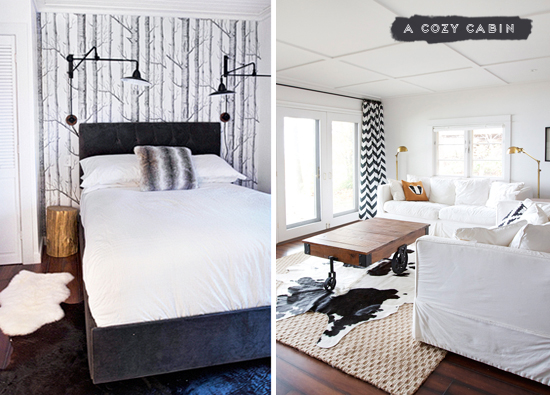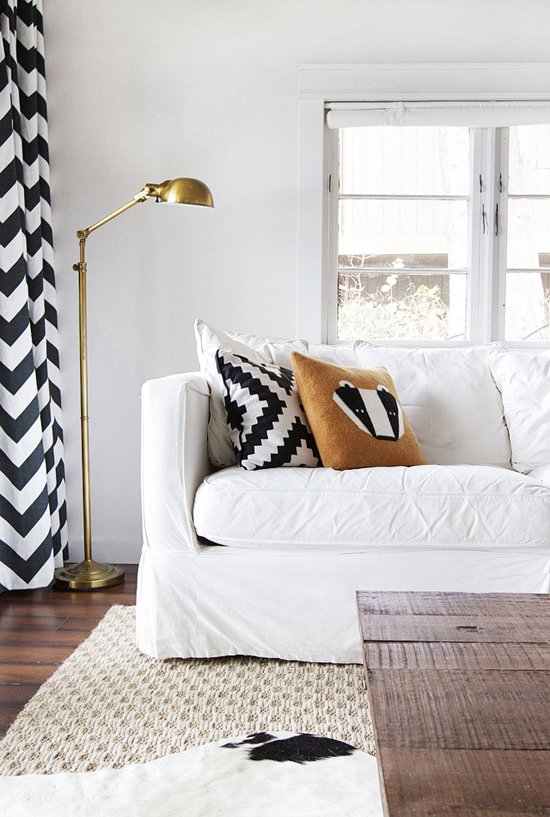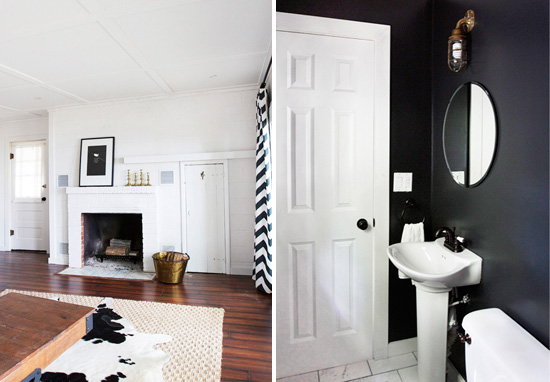 All photos via Smitten Studio