Happy Friday! Things are slowly but surely settling back into a rhythm over here. I have to admit, even though I loved our trip it's pretty nice to be home. I don't think I could ever be one of those travel bloggers who are always on the move. Hanging out at home is my favorite, especially around the holidays. It's the best time to be inside, playing games, drinking spiced cider, and just being lazy in general. Plus, I kind of missed fussing with our decor. Speaking of which, I changed a couple things in Ian's room, so I thought I'd share the new look! I'm really liking it.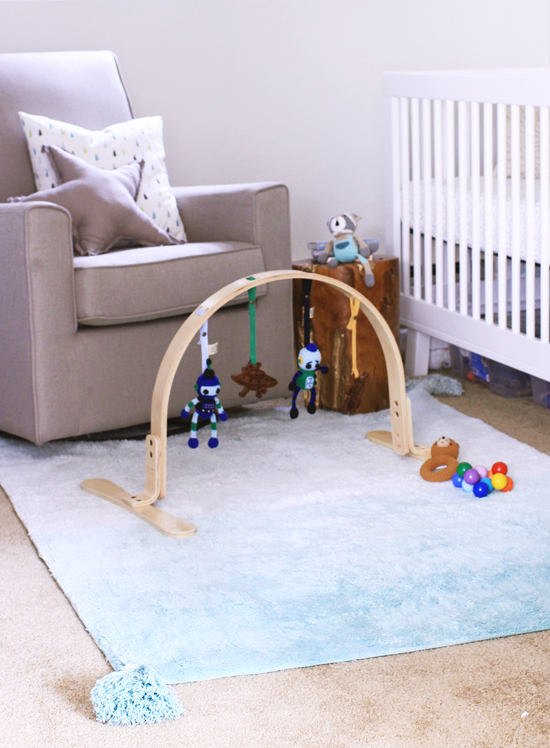 The biggest change is his new rug. I swapped out the yellow geometric one for this mint green ombré beauty. The best part? It's WASHABLE (!!!). It's also a lot softer than the other one was, so I feel better about setting him down on it--and I think it'll be nicer for him when he starts to crawl. Basically, it's the ultimate rug for a kid's room!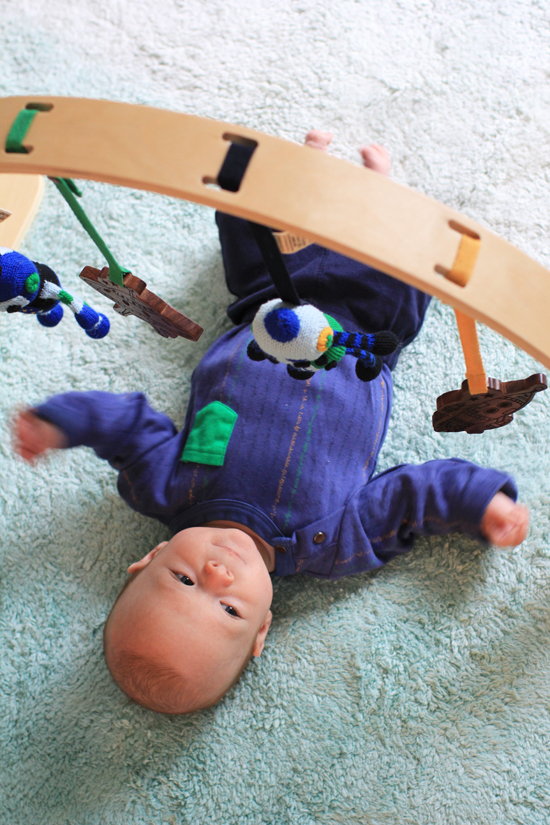 The other new thing is his play gym, which I mentioned in this post. It's been getting a lot of use since we got home...he's just the right age for it now and loooves to grab and swat at it. Hours of entertainment!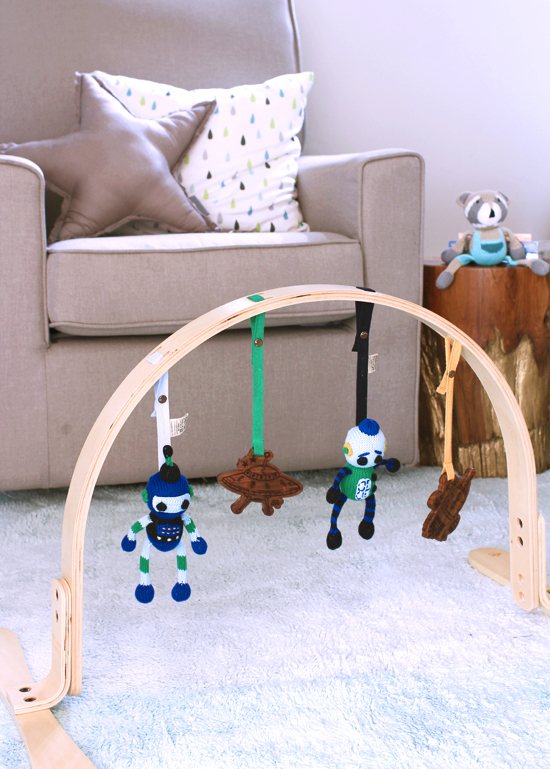 Besides little changes around the house, I also have a big life change to share. I've decided not to go to back to work, and will be staying home with Ian instead! I honestly thought it would be a tougher decision to make...but once we had Ian home, it was really clear to me what I wanted to do.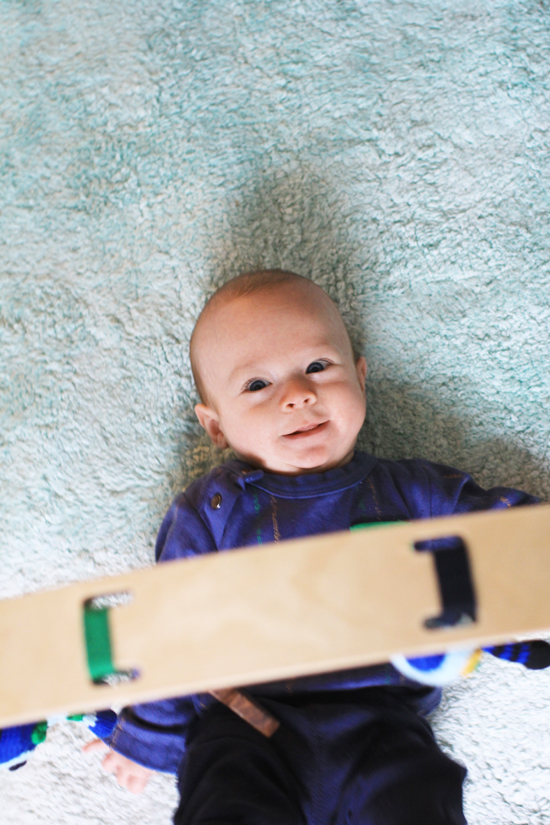 I am really loving being a mom! think this it's my favorite stage of life so far. We were so nervous to have a baby, knowing our lives would change forever...but all the changes are SO GOOD. It's really and truly so much fun to have this smiley boy in our lives! Almost makes me wish we'd started having babies sooner (but then we might not have Ian, and he is just the best). I'm so excited for many more "firsts" with him this year! Our lives have definitely changed for the better.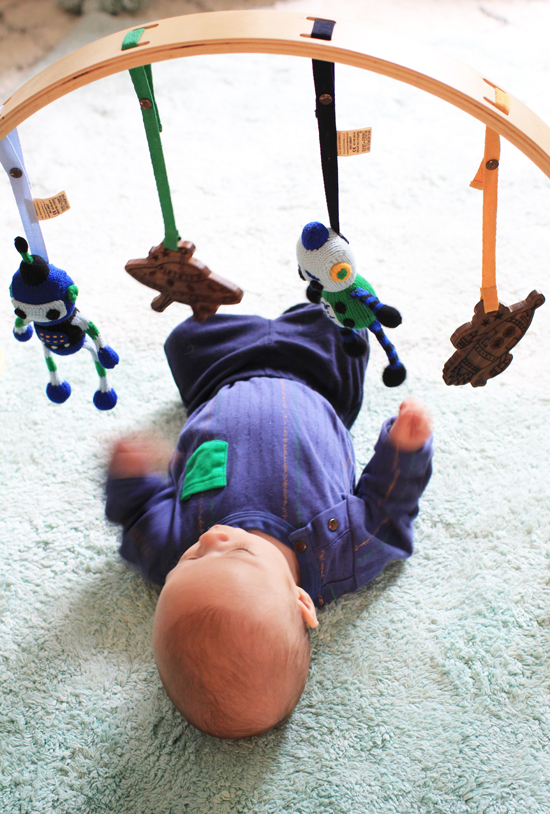 Thanks to Lorena Canals and Finn + Emma for partnering with me on this post. I truly LOVE their products and whole-heartedly recommend them.