This post is sponsored by Kohl's. I received the included outfits as part of my compensation.
I forgot how much I love the transition to spring in Spokane. All that waiting for the snow to melt makes the sunshine and warm weather all the more sweet. And unlike Seattle, where spring = lots of rain, there's actually sun and blue skies here almost every day! I've been going on long walks, taking Ian to the park, and putting him in the baby swing (at first he wasn't sure what to think, but now he's loving it). The cherry blossoms are finally in bloom, and flowers are starting to poke up in people's garden beds. I'm loving every minute of this season!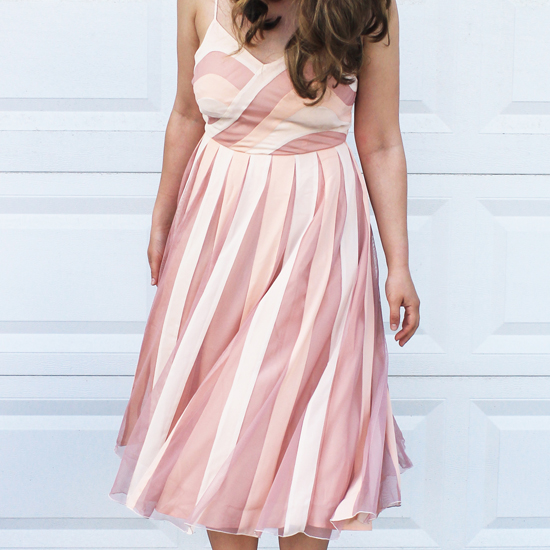 Something about the transition from cold weather to warm makes me reeeaaaally want to go shopping for new clothes. And the urge is especially strong this year, since last year I was pregnant all spring! So when Kohl's reached out with an opportunity to get some new spring dresses and the shapewear for underneath, I said yes please. To be honest, I've never worn shapewear and used to think it was only for older women and plus size ladies. But a friend (a young, skinny friend) recently told me that it's her secret for keeping everything smooth and tight under dresses. So I figured I'd give it a try!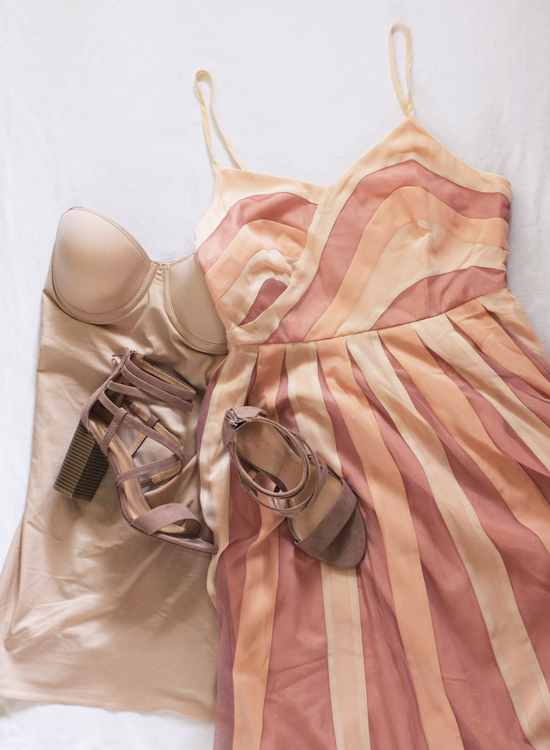 Outfit 1: A blush pink dress and strappy nude heels, with a skin-toned slip underneath. I looove this dress--it makes me want to twirl. I think it will be perfect for some weddings and special occasions we have coming up!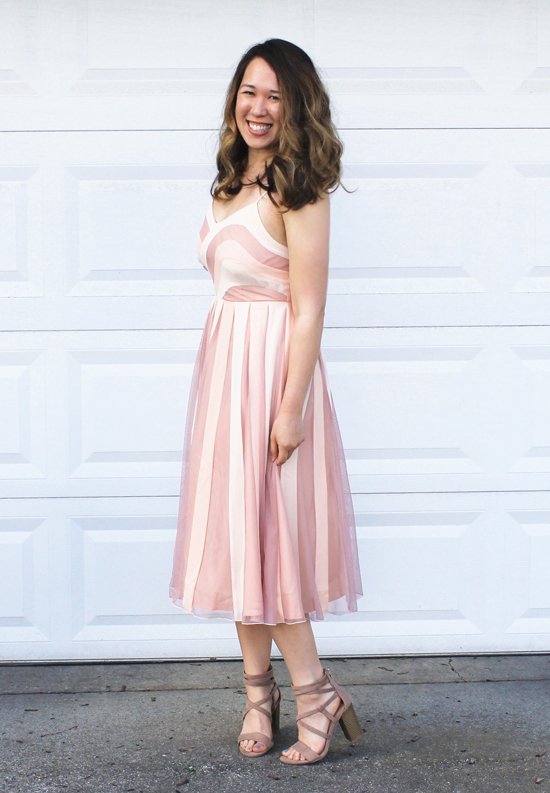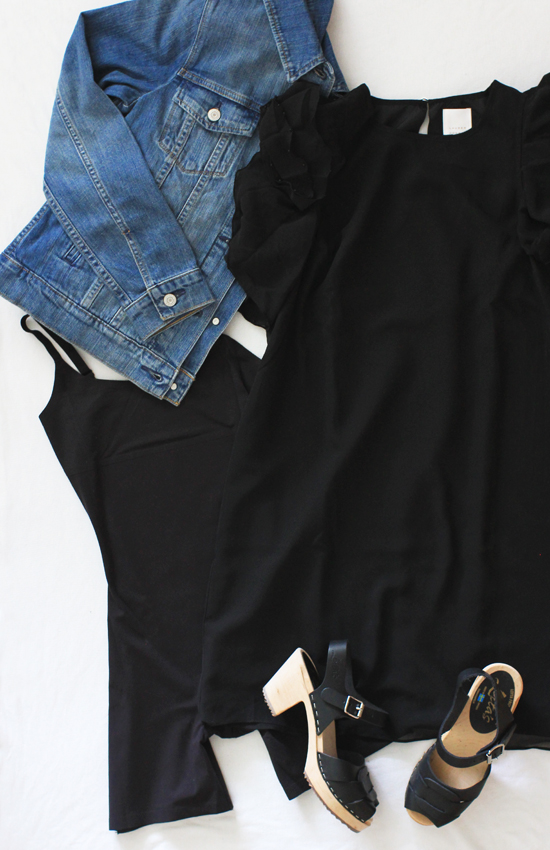 Outfit 2: Black shift dress, peep toe clogs, and a denim jacket, with a black shaper underneath. I'm on the fence about this dress since it's a little short for running around after a baby. But the black shaper is perfect for underneath, to make sure I don't flash anyone on accident!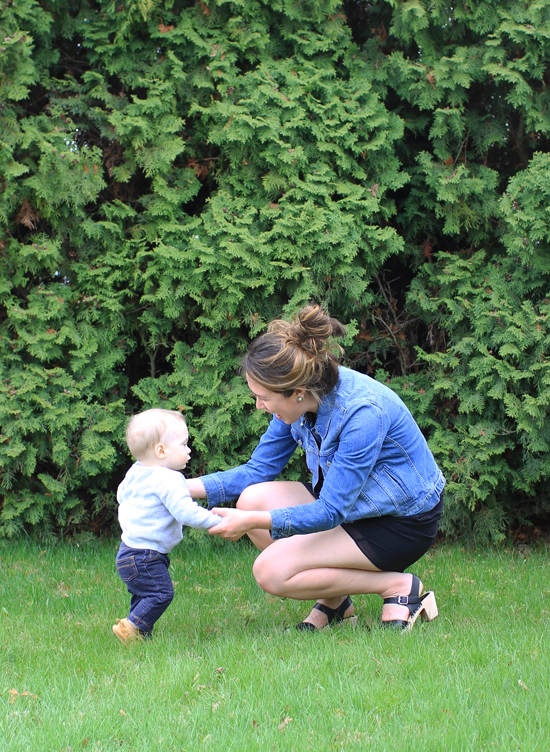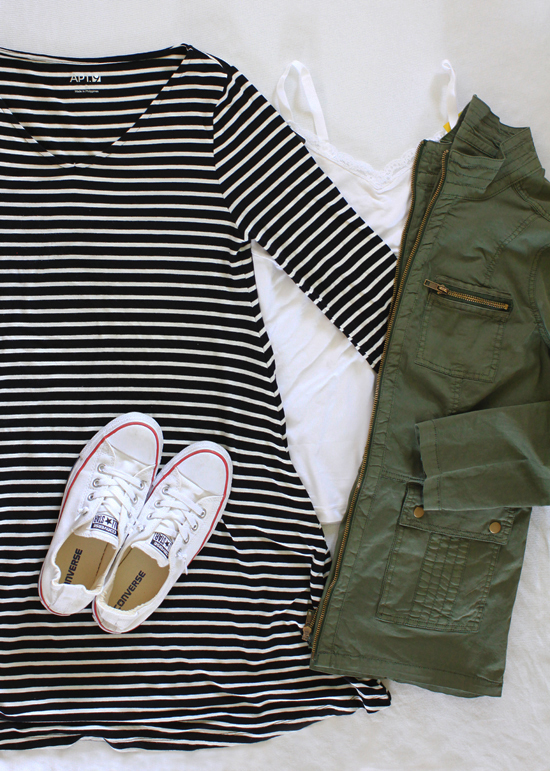 Outfit 3: A comfy striped dress, white Converse, and a green army jacket, with a white shaping camisole underneath. I'm usually a casual dresser, so this is my favorite outfit. I've already been wearing each of the different pieces quite a lot. The jacket is my new favorite for spring...so nice and lightweight!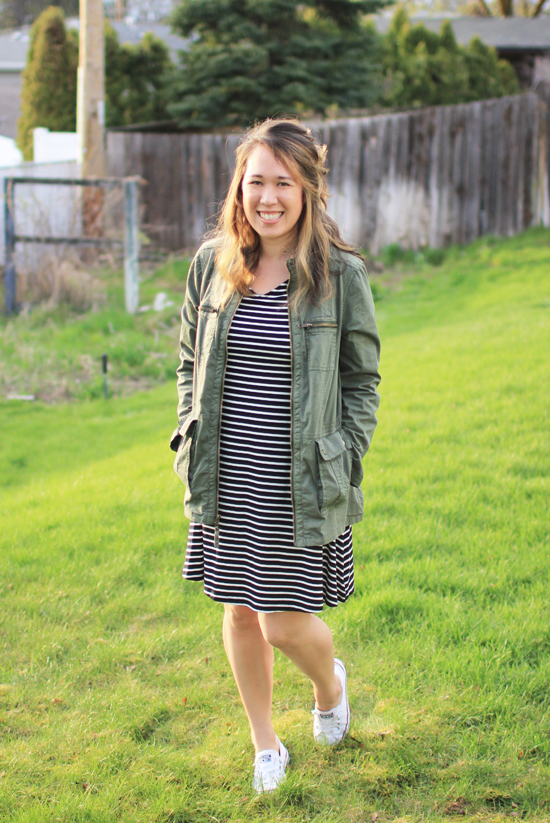 I'm obviously not a fashion blogger (ha!) but it was fun playing dress up for a day and trying out shapewear for the first time. My verdict? It's like putting on base coat before nail polish, or priming before painting. Not the most fun part of the process...but if you take the time to do it, you can for sure see a difference!
I've barely done any clothes shopping over the last year, so it was nice to pick up a few new pieces. I'm really trying to be more mindful of the things I add to my closet, and to choose pieces that I think I'll actually wear again and again. I have the hardest time with clothes. Maybe because I prefer to shop online, so I'm not trying things on first? I always end up with clothes that sit in my closet for years, unworn except for a handful of times. Hopefully that won't happen with these! I tried to think through different occasions where I'd actually wear them, and choose things that are neutral enough to mix and match with other pieces.
I'm curious. Do you have a method for selecting clothes that you'll actually wear & love? Do you do your shopping online or in-store? And what are you shopping for this spring??
My blog may contain links to other websites. I am not responsible for the privacy policies of those other websites. When you click on a link, your information may be collected by those websites so I encourage you to read their privacy policies. These affiliate links are not associated with Kohl's.