I love the trend of "she sheds."  They're basically the feminine version of a man cave...a personal space to call your own and retreat to. What they're used for can vary quite a bit: a creative studio, a hen hut, a grown-up playhouse, a gardening shed, a tiny cottage, or simply a sanctuary to hang out and enjoy a quiet moment. I got a chance to review the newly-released book She Sheds: A Room of Your Own by Erika Kotite and was totally enchanted by these sweet backyard hideaways. They may be small in size, but they're big on style and charm!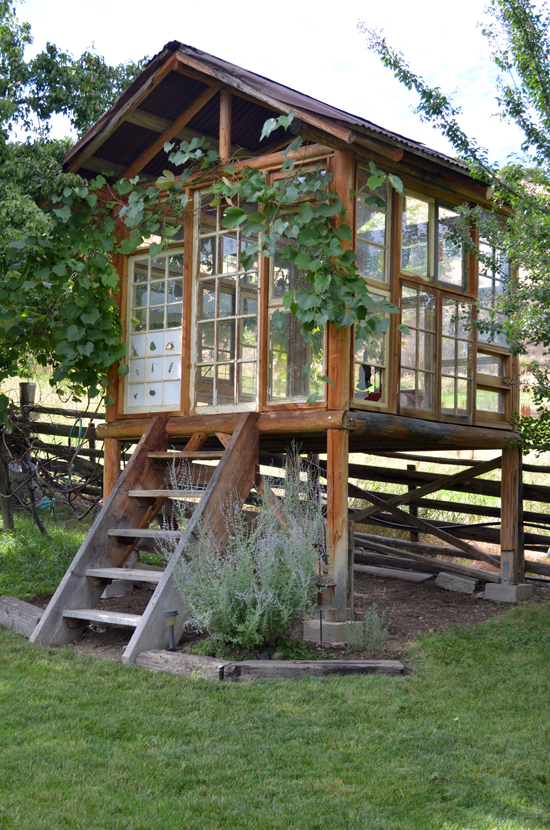 The book takes us inside some beautiful she sheds all over the world and tells the story of why their owners created them and how they are used. It also shares some of those details you're probably curious to know, such as the location, size of shed, and cost to build it.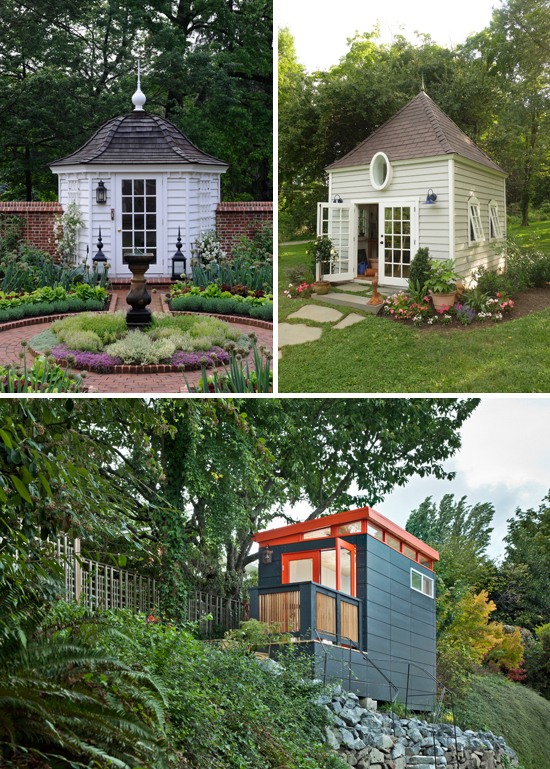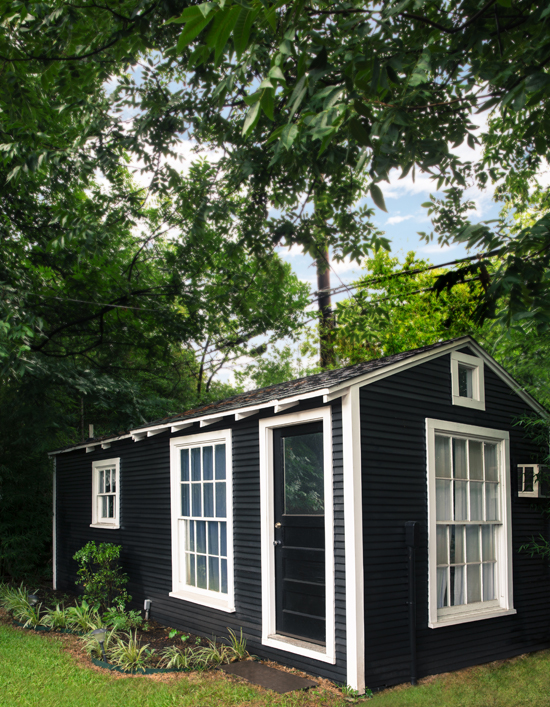 My favorite shed in the book is "La Casita"--a lovely Scandinavian style cottage in Dallas, Texas. The owner is Paige Morse, an interior designer & stylist. She originally wanted to renovate the shed in her backyard to use as a styling and photography studio. Along the way, she had the idea to turn it into a full blown tiny house complete with a small kitchen and bathroom. Now. it serves a dual purpose as a quiet space for her to work and an additional revenue stream--she put her own house on Airbnb, and simply moves into "La Casita" when it's rented out!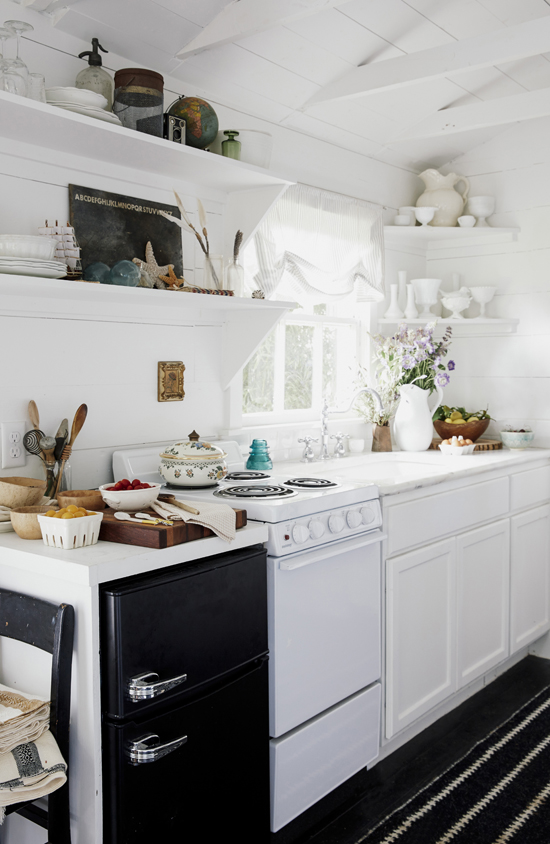 The inside is light, bright, and absolutely beautiful, with lots of stark white paint contrasted by deep black floors and appliances (a counter level fridge is just the right size for the corner kitchen).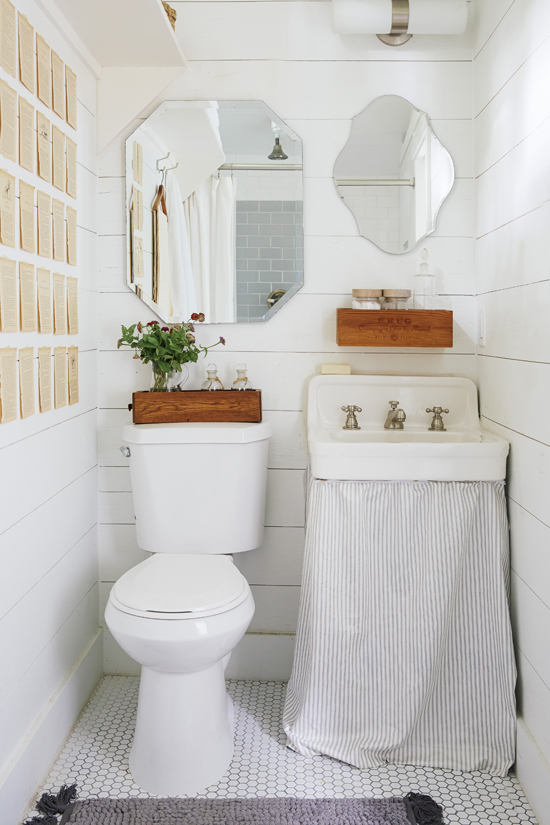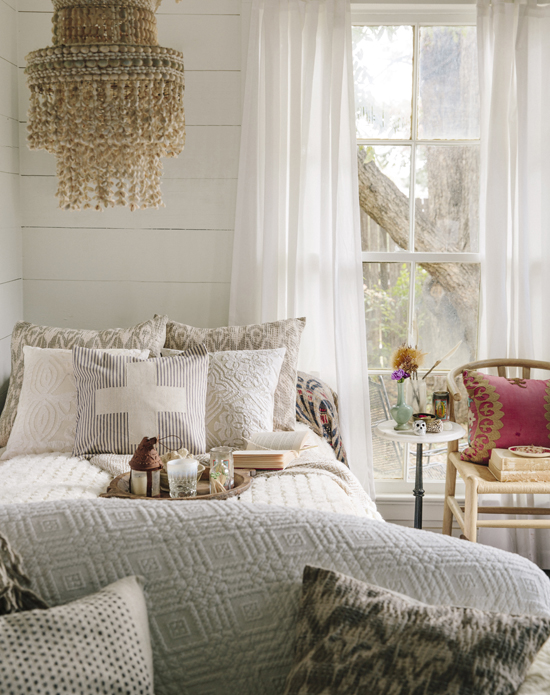 The sofa serves as a bed when Paige stays there, removing the need for a separate bedroom.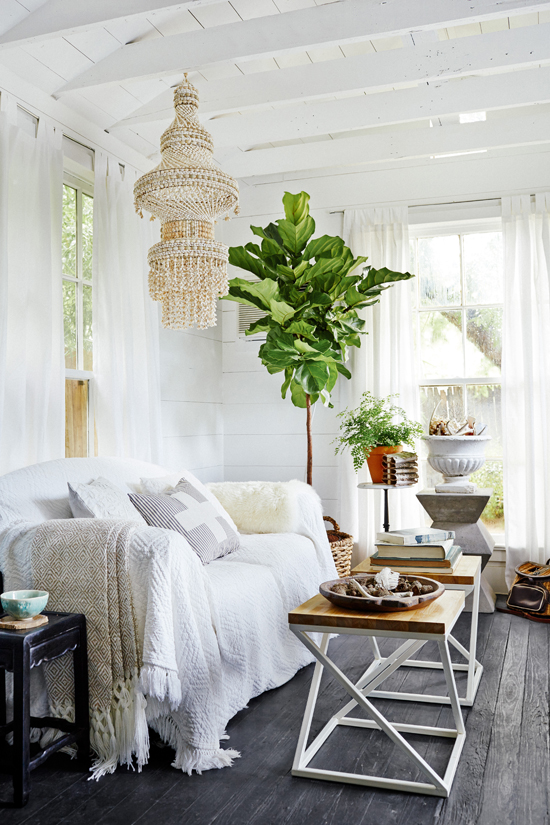 Oh, and that gorgeous shell chandelier above? It's a DIY!
I'm super inspired by all the she sheds in this book, but especially "La Casita." I'd definitely love to do something like this in my own future backyard!
What would you use a she shed for?