I hope you all enjoyed the long weekend! Today I wanted to share a cool DIY idea that I think you'll love: wall shelves with shapes painted behind them, in matching colors! Scroll down and you'll see what I mean...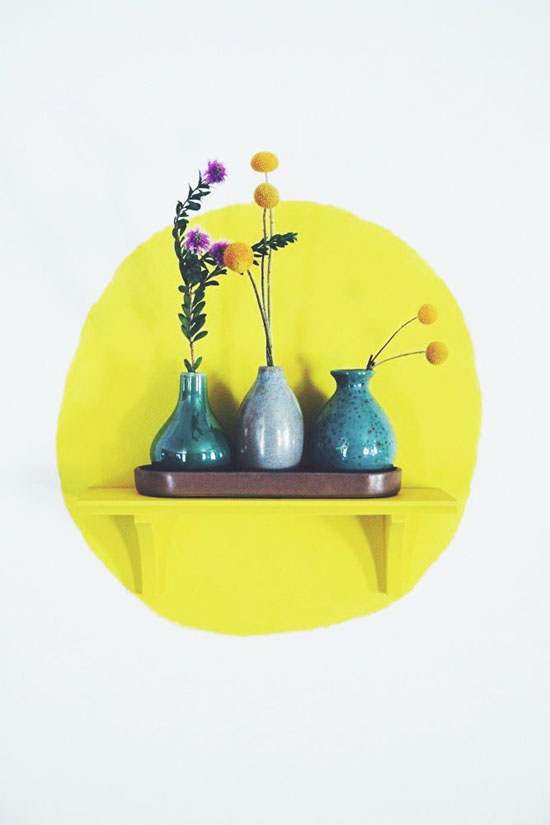 So fun, right?! I love ideas like this, that are so clever and yet so simple…the ones that make you go, "why didn't I think of that?"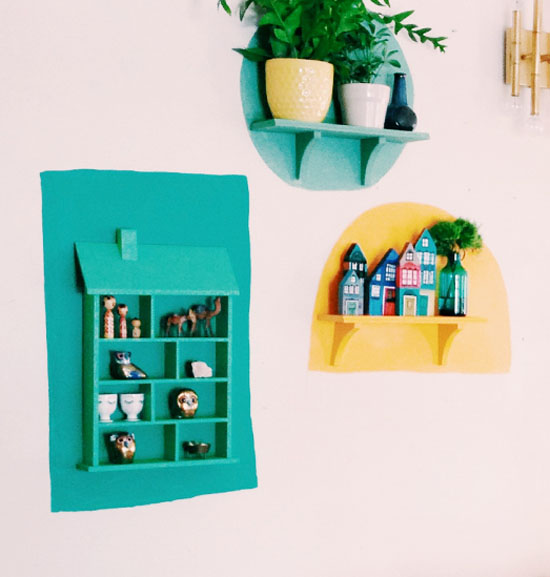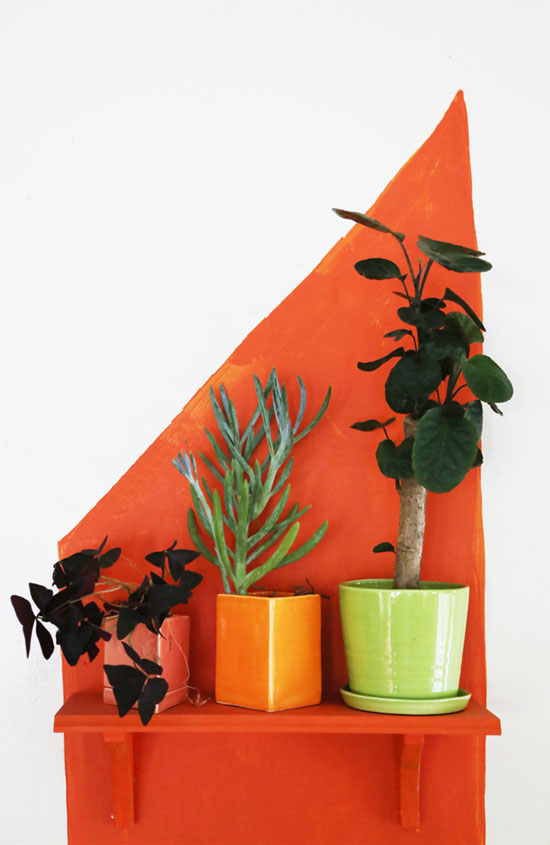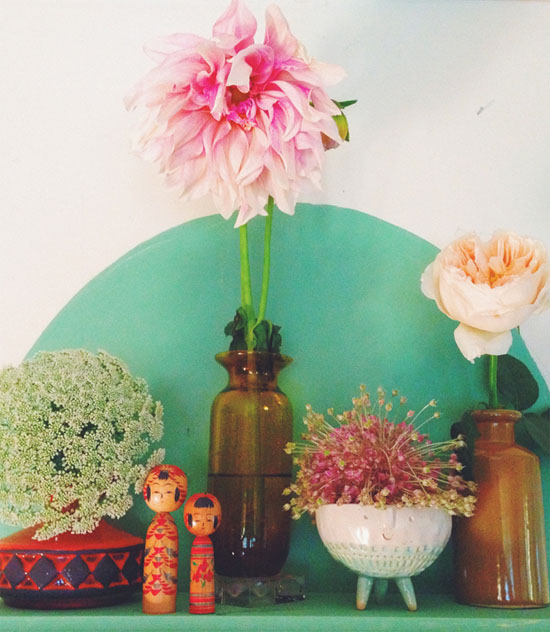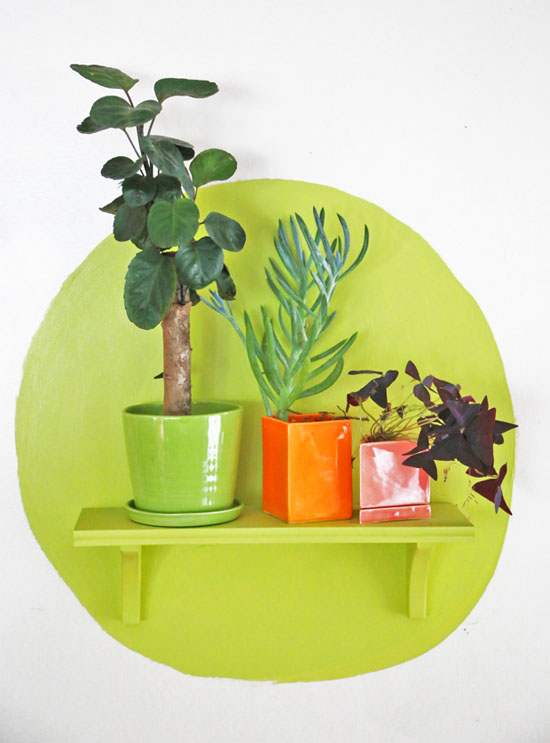 All of the above photos are from Justina Blakeney. If you've never checked out her blog, you definitely should! She's a total inspiration.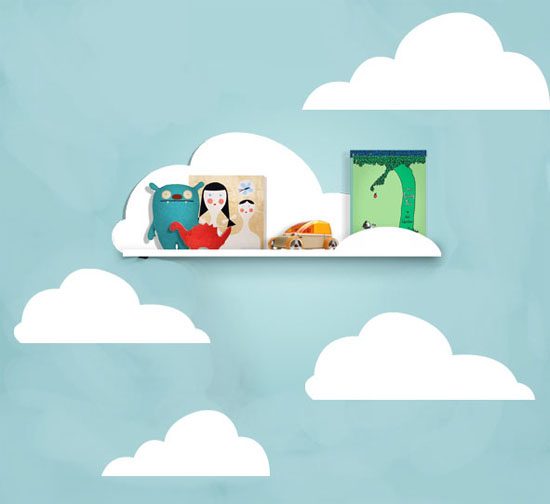 I also loooove the idea of doing a shelf with painted clouds behind it. I wrote a whole post on clouds here!
So, what do you think? Would you do this in your house?