Well, the rain has officially started in Seattle--it's been pouring the last few days. So it's not hard to believe that September (and summer) are officially over. I hope you all had a great month! Here are a few snippets from my September--most of them are from my Instagram, but I included a few extra iPhone photos too.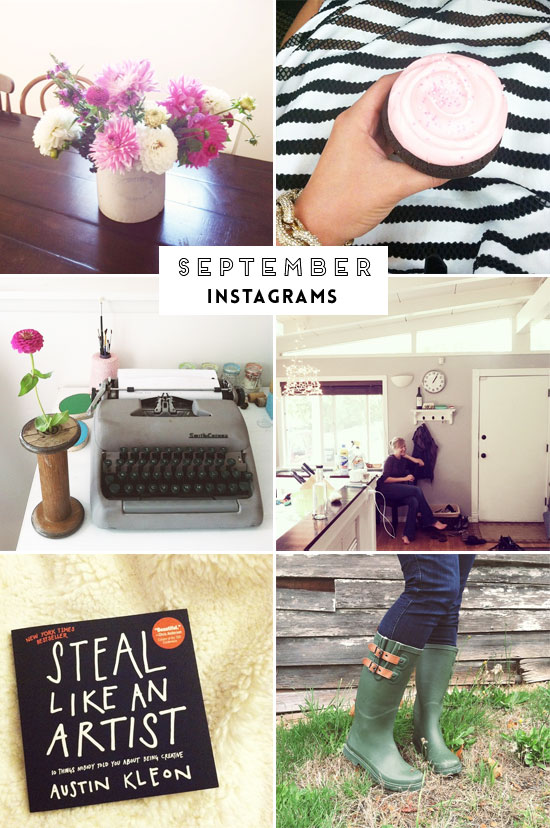 I took advantage of getting flowers from the farmer's market as much as I could this month. I'll miss getting a huge bouquet for $5--such a better deal than flowers at the grocery store! / A cupcake at work...at 8 in the morning. Why not? / I used a vintage spool as a little bud vase / Visiting my friend Renae at her cute new place / A rainy Friday night with a good book (read my review of it here) / Busting out the rainboots. If you're a size 7 and you need a pair, let me know! I'm trying to sell these.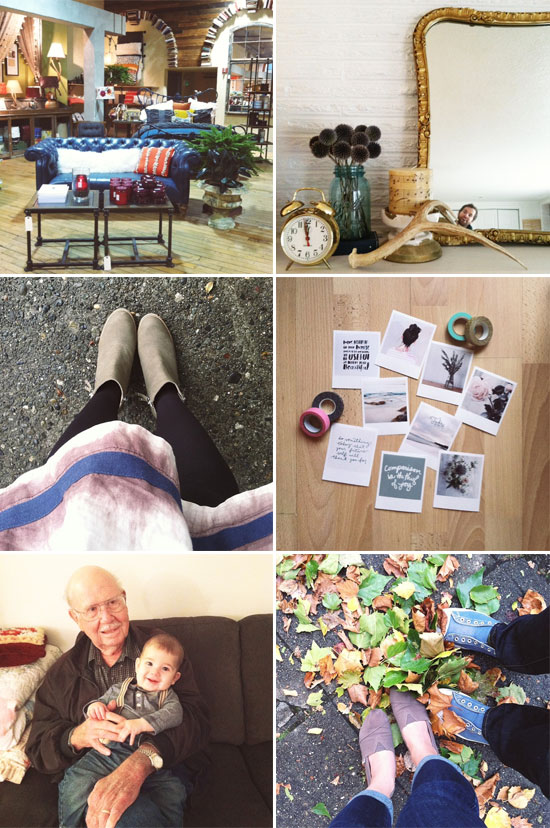 Anthropologie always has the best displays / Excited to decorate with our new antlers (can you find Ben in the photo?) / I got the booties from Ruche! / My polaroid photos before I put them on the wall / My nephew with Ben's grandpa. Aren't they cute? / Going for a walk on the first official day of fall.
What were your highlights from this month? I'd love to hear. And if you want to follow me on Instagram, I'm @athomeinlove!