So, if you remember this post...we decided to go with the gallery wall for our living room! I still love the mantel and mirror idea, but we already had all the art for the gallery wall so it seemed like the more practical route. After all, a penny saved is a penny left to spend on our kitchen--you know the famous quote ;). I'll post pictures soon, but I'm really happy with how it turned out. It's similar to our old gallery wall, but I mixed in some different pieces too so it still feels fresh. And it's so nice to have some COLOR on our walls at last! Now, I'm on the hunt for the perfect credenza/sideboard/buffet/ console table/whatever you called it to go underneath. I haven't found "the one" yet, so I thought I'd post my inspiration and some of the pieces I've seen, and ask for your suggestions. Ideally, we'd find something vintage...but the selection on Spokane's Craigslist isn't as great as Seattle, and I haven't had good luck with prices at antique stores here. So I've mostly been looking online. But if you're in Spokane and you see one at Goodwill or a garage sale or whatever, please let me know!!!!!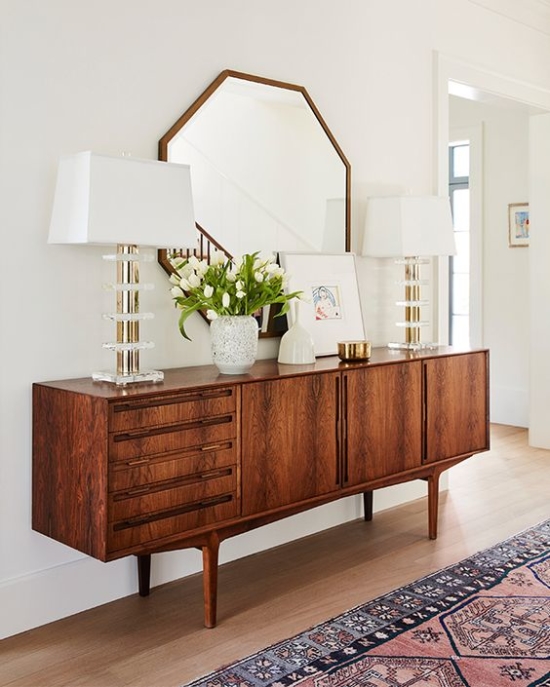 This credenza above is my dream piece, and of course it's vintage (via The Nest). That rug is beautiful too!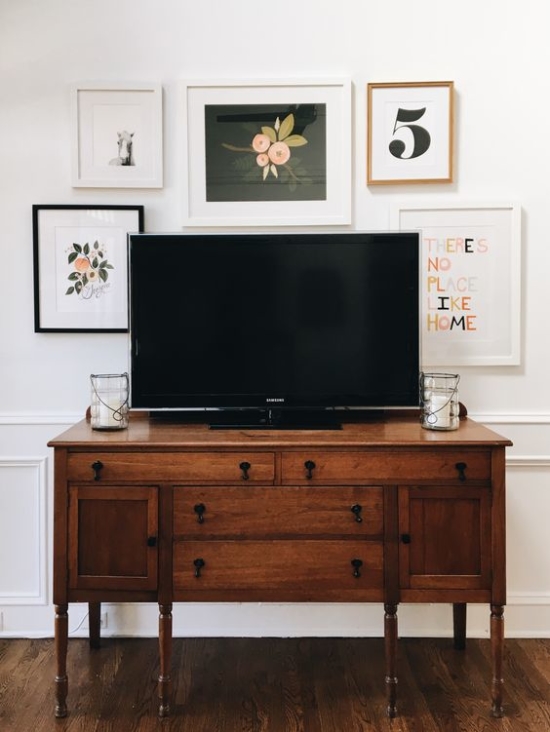 I also love this one, which is from the room I originally posted as an example of a sideboard + gallery wall. It's a little more traditional and a little less midcentury...and of course it's also vintage (via Garvin and Co.).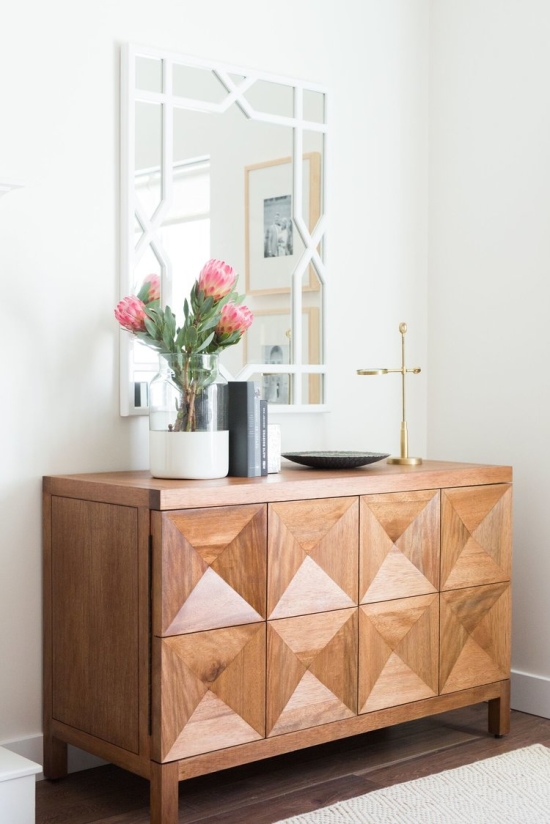 This one's new, but more expensive than I can spend. We're hoping to get a piece that's over 70" wide and the 3-door version of this is $3,072 (via Studio McGee).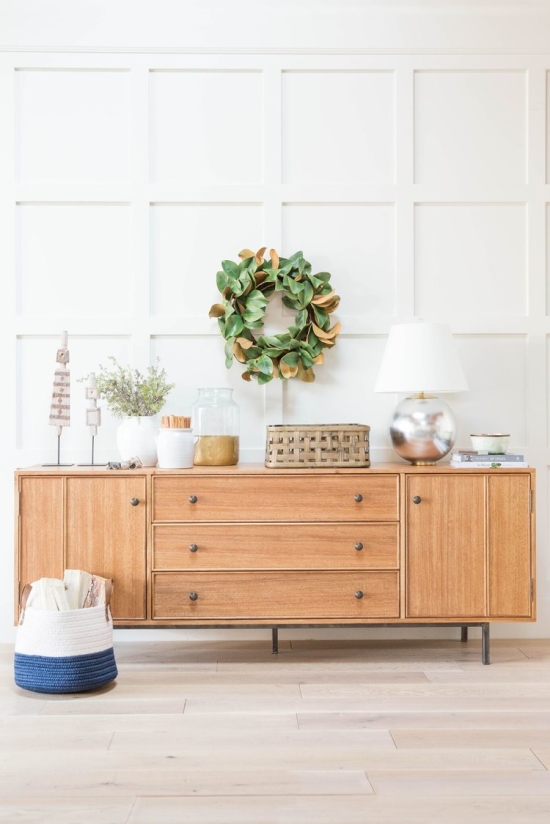 Here's another one from McGee & Co that I love...also $3,000. :(
So, those are my inspiration. Maybe something midcentury, definitely something in a lighter, warm wood tone, and preferably something under $1000. Here's what I've found so far online: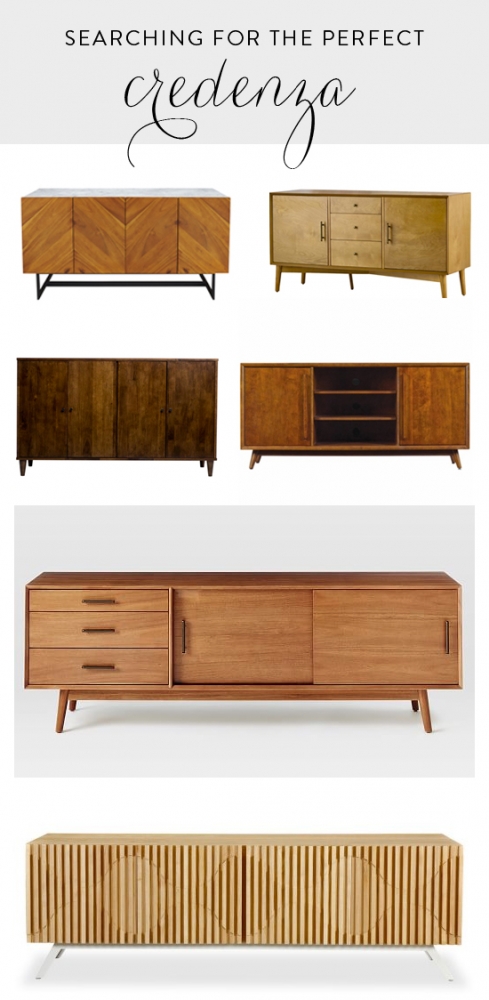 The first four are under $1000, but they're shorter than I want. The last two are about the right width, but more than I want to spend. Tell me if you've seen something similar that I should check out!
1. 57" Suspend Console - $899 / 2. 57" Easmor Sideboard - $492 / 3. 55" Vilas Buffet - $554 / 4. 54" Leawood TV Stand - $300 / 5. 80" Mid-century Console - $1399 / 6. 63" Kardiel Semibreve Credenza - $1599
Also, what do you think I should do: splurge on a piece that will fit better in our space, save on something that's close enough, or wait and keep checking vintage stores and Craigslist in the hopes that something perfect will turn up?