Last week I introduced one of my favorite online magazines and today I'm super excited to share another that I know you all are going to love. In fact, I'm sure many of you already know and love Rue, but just in case you've managed to miss it, it's about time you were introduced! I've been a fan of Rue since it was launched in 2010, but this issue is my new favorite, and for good reason--it's all about the Pacific Northwest! If you don't know, I live in Seattle and grew up in Eastern Washington, so this issue tugged at my heartstrings and made me proud of the beautiful place I live--and the awesome, creative people that also call this place home.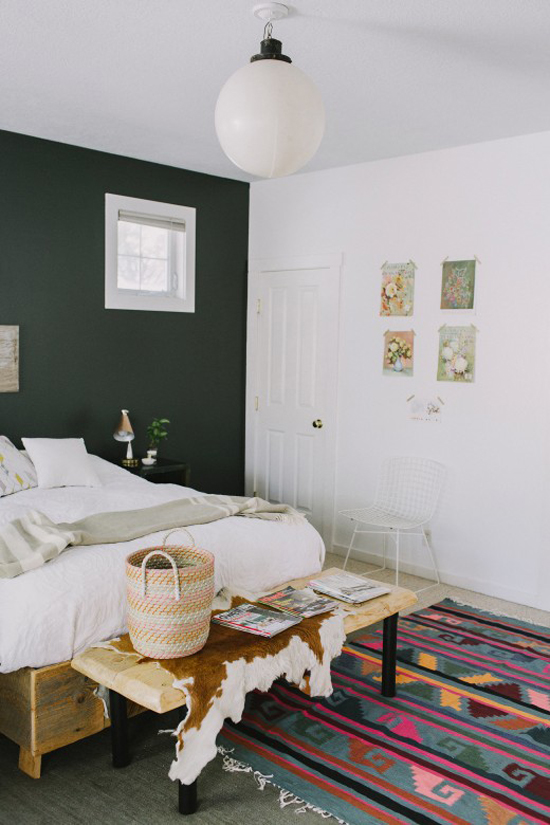 The whole issue is gorgeous, but I wanted to share a few of my favorite features and what I loved about 'em. Let's start with Kirsten Grove's swoon-worthy bedroom, shot by Sara K. Byrne. The deep charcoal accent wall, the floral prints held up with tape, and that colorful graphic rug...umm, what's not to love?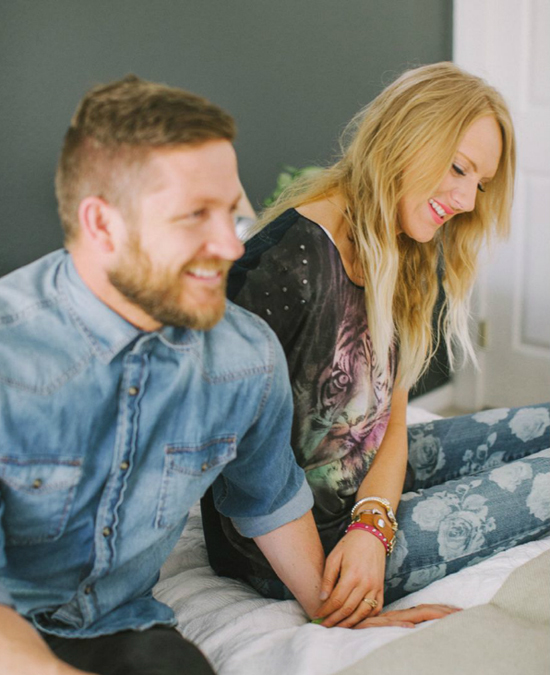 I also want her floral jeans...where can I get a pair?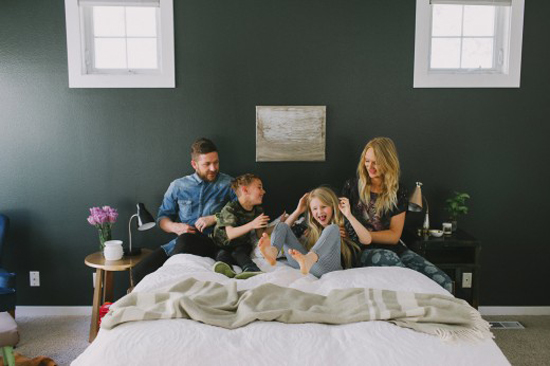 I had never heard of Kirsten before reading this issue, but I'll definitely be following her from here on out! I love her style, and spent a good amount of time on her blog yesterday. You should check it out--I think you'll like it too.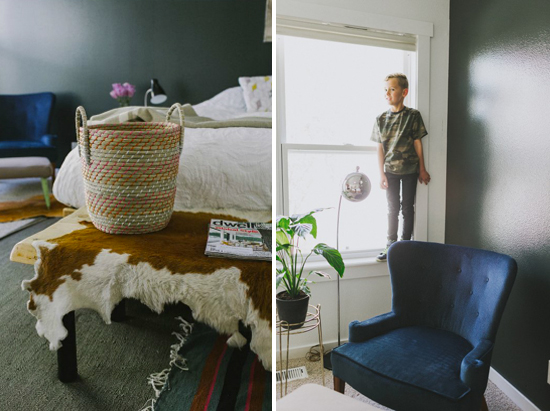 Next up, let's go to the woods for a Pacific Northwest picnic, styled by Hen & Chicks Collective and shot by Julie Harmsen.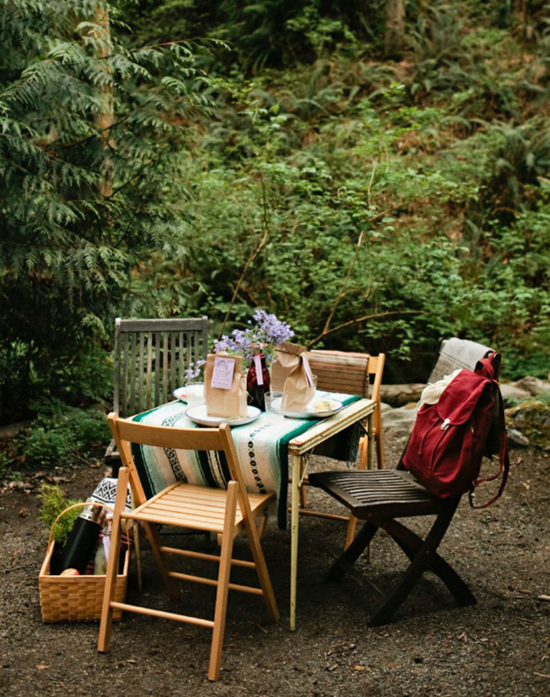 I love the Mexican blanket used as a table runner, and the simplicity and earthiness of the whole shoot. Very Pacific Northwest-y.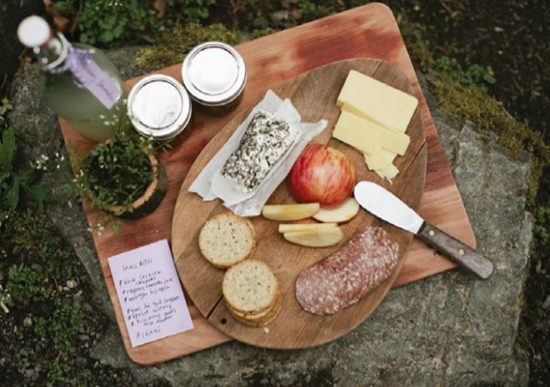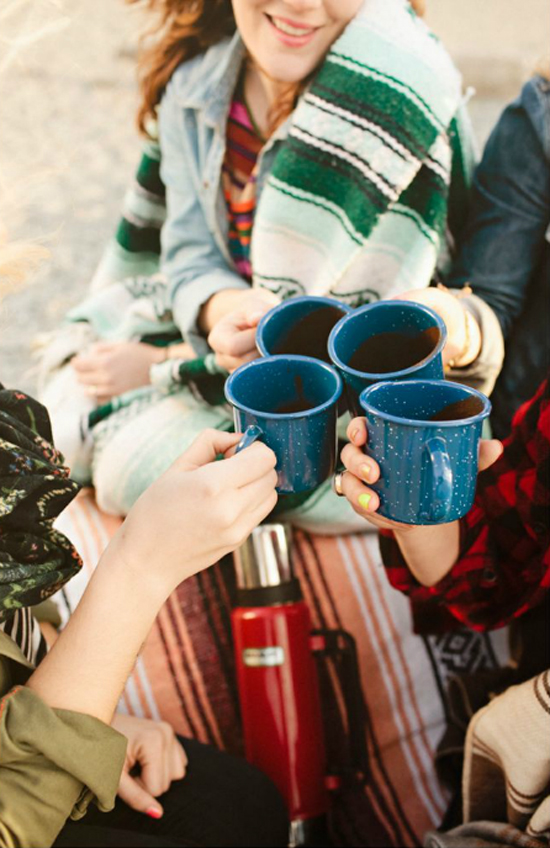 So cozy. These images make me want to go camping!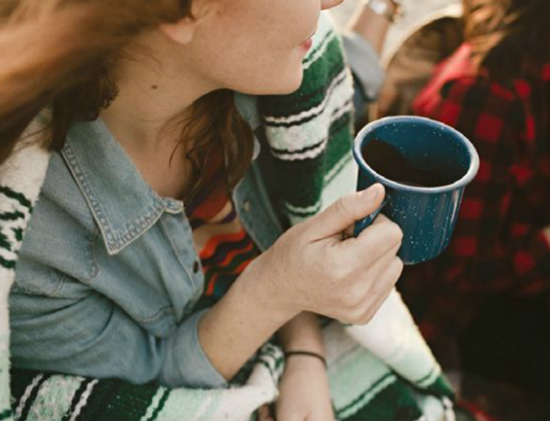 My other favorite feature was the one on Rachelle Francey's pretty, monochrome house. As I mentioned in this post, I'm more of a colors girl, yet I'm always drawn to neutrals and a clean, black and white palette. Rachelle's house is lovely because it doesn't seem cold or uninviting, as homes with a lack of color sometimes do to me. Rather, it's full of creative ideas and quirky touches. Beautiful, and definitely homey.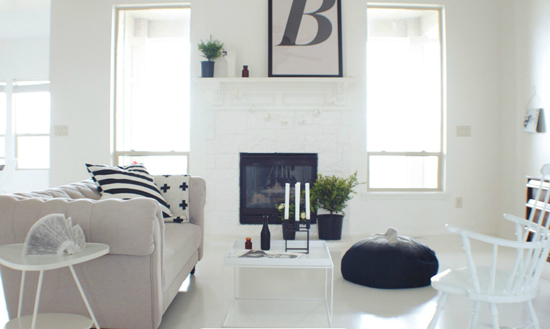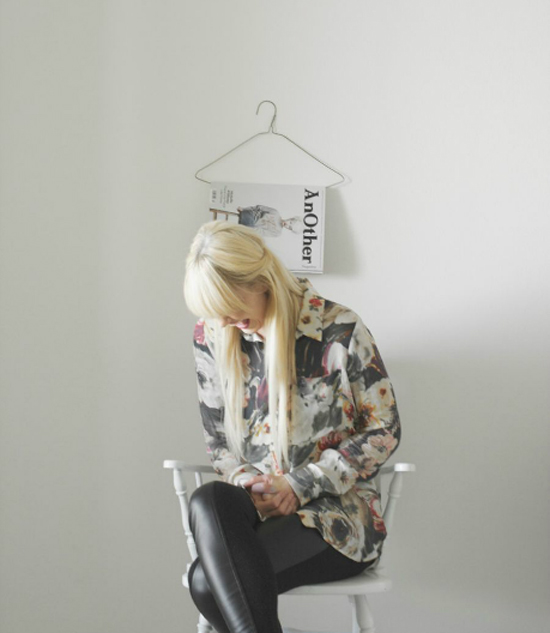 What a great idea, using a simple wire hanger as a magazine rack/display.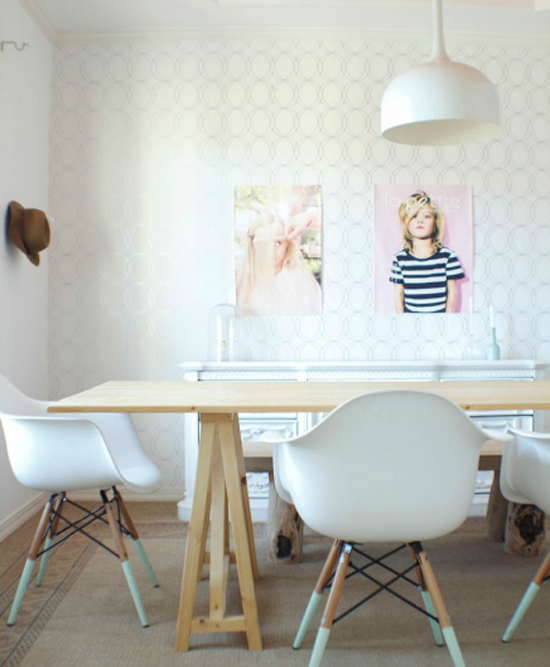 I love those dining chairs, especially with the half-painted legs.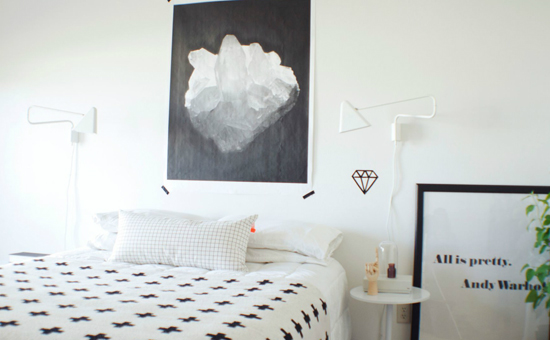 So much prettiness here in the Pacific Northwest, I tell ya! What was your favorite feature/photo?
All images via Rue Issue 19.