I thought today would be a good day to spotlight another of my favorite flowers--ranunculus! I love these pretty blooms so much, I had them in my wedding bouquet (see below). They have layers of tightly packed ruffly petals, spindly stems that twist and bend, and some of them have really interesting green centers. I love that they come in so many colors: yellows, whites, reds, purples, corals, and every shade of pink! They're so feminine, pretty, and romantic.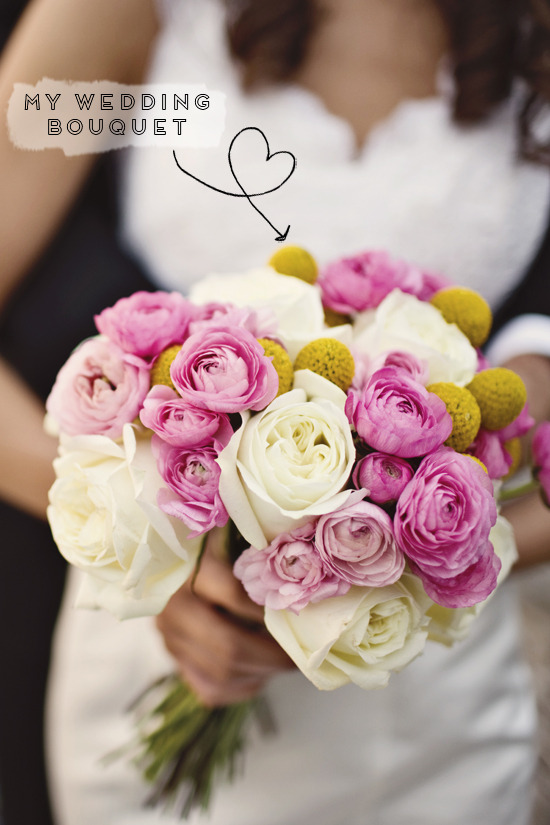 Ranunculus last for about a week after they've been cut, which makes them a great choice for bouquets, centerpieces, or just to have in your home. The ones in my bouquet stayed pretty all day long, on a hot July day!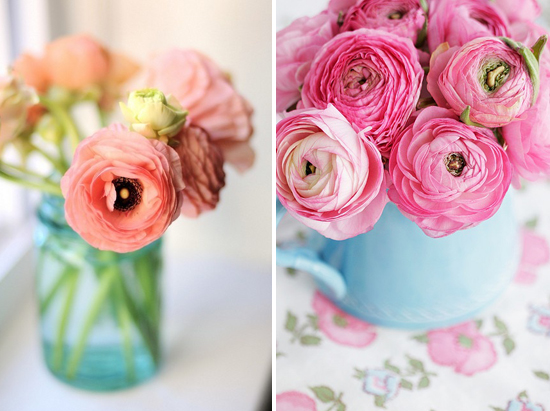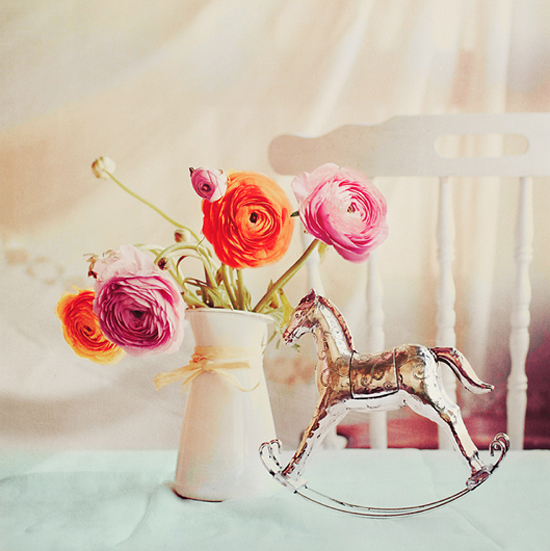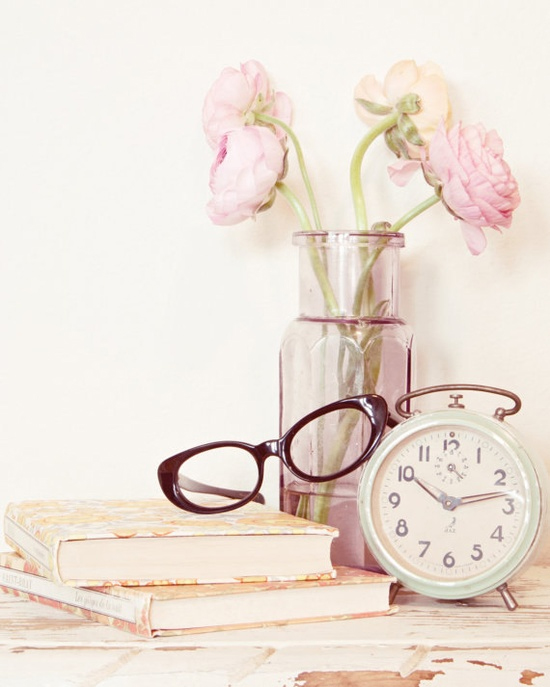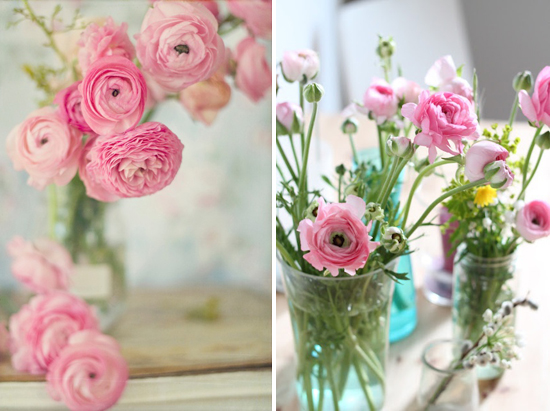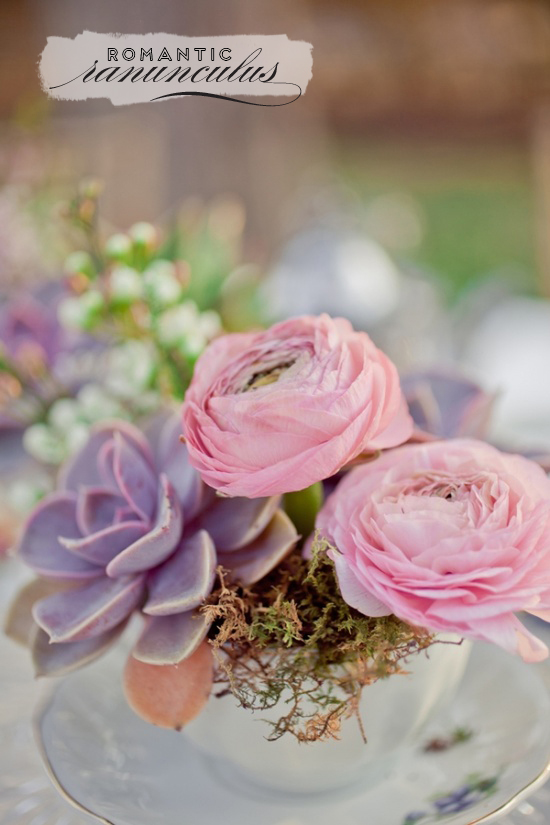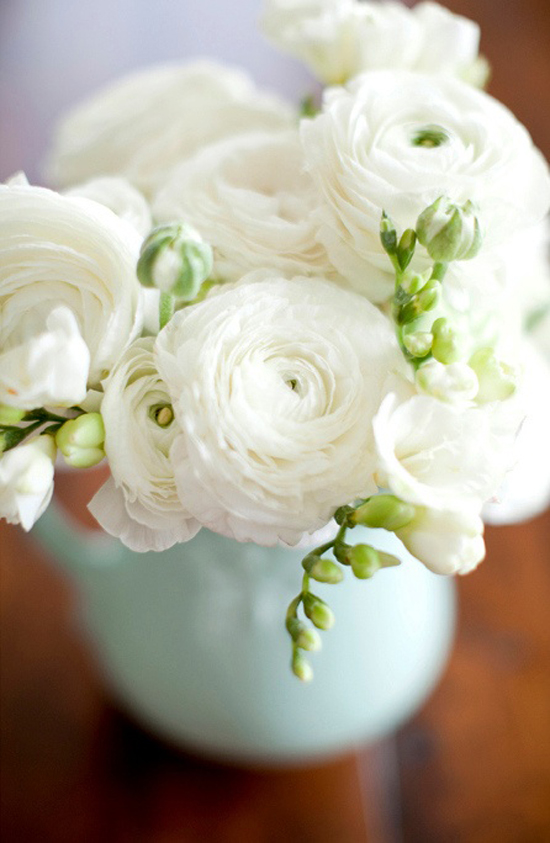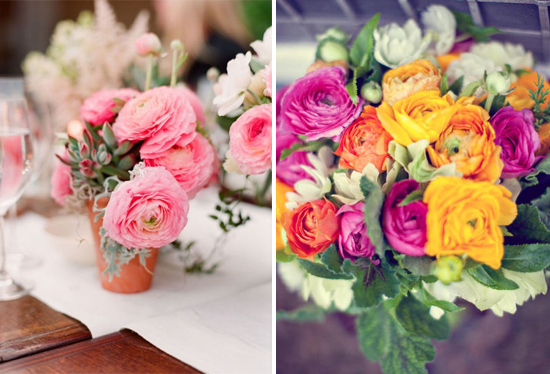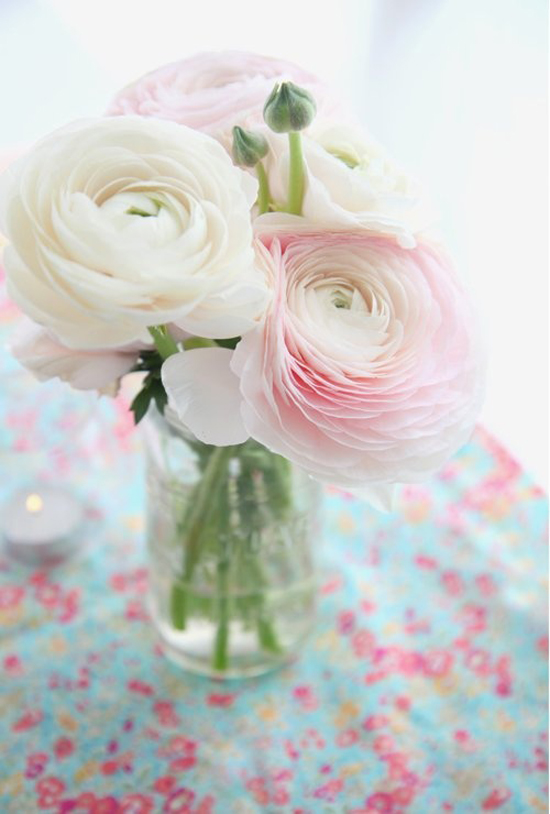 So pretty!! See my post on protea flowers here--and have a great weekend, y'all!
Image Sources: 1 / 2 / 3 / 4 / 5 / 6 / 7 / 8 / 9 / 10 / 11 / 12 / 13