Ben has been on paternity leave for the last couple weeks, and I have to say...it's absolutely amazing. We have never ever had three months off together, so we decided to take advantage of this time to go on a vacation! We thought we'd regret it if we missed the opportunity to travel. So starting on Monday, we are heading out on a five week road trip...with a baby. What, are we crazy?? Haha, maybe. But so far, Ian is a total champ in the car and tends to fall right asleep. He's at a stage where it's really easy to take him anywhere as long as we build in time for feeding him every few hours (I've heard 2-3 months is actually one of the easiest times to travel with a baby). And his pediatrician gave us the thumbs up--so we're going for it! Most of our legs are around three hours, so we'll still have plenty of time to get Ian out of the car for tummy time, hanging out, and sightseeing every day.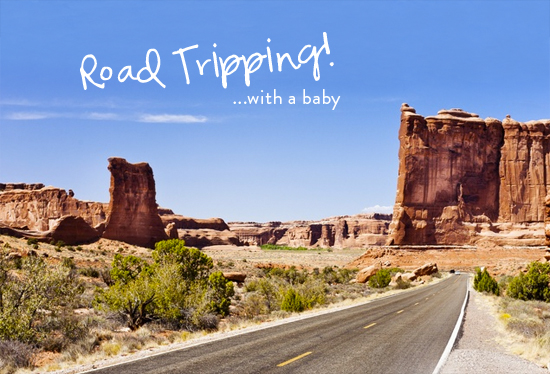 We're starting with a week in Spokane, WA (where I grew up), so my parents can hang out with their first grandson. Then, we're heading to Austin, TX by way of the national parks in Utah and Arizona. We'll spend a week in Austin, including a celebration for Ben's grandparents' 70th wedding anniversary! Ian will meet a lot of Ben's family for the first time there. Then, we'll head back home through Colorado, Wyoming, and Montana.
I'm sooo excited for our trip! We're hitting a lot of bucket list destinations that I've always wanted to see, and it'll be great to spend time with family along the way. Some of our friends have been dubious about how much fun we'll really have with a baby in the backseat. We'll see...I am optimistic that it will still be awesome and not that stressful.
However, I don't have anything lined up for the blog. I spent this past week trip planning and hanging out with Ben and Ian, rather than stocking up on blog posts. Sooo I know I just took a month off from blogging when Ian was born, but I'll be gone for awhile again...call it my maternity leave part two?
When I come back though, I promise to tell you all about road tripping with a baby, and share any tips we have from our experience! As always, I'd love for you to follow along on Instagram--I'm @athomeinlove.
Image via Budget Travel