As I mentioned on Wednesday, one of the best ways to decorate on a budget is to reorganize and rearrange what you already have. Sometimes that's all it takes to make things feel new--or meet new needs. I'm loving how Yvonne of Yvestown did just that, turning her office into a snug! I'd never heard a room called a snug before, so I looked it up; it's a "small cozy retreat room in a private home." Yvonne plans to use hers as a space to read, relax, play the piano, plan trips, and get away from the distractions of the internet. I love this idea!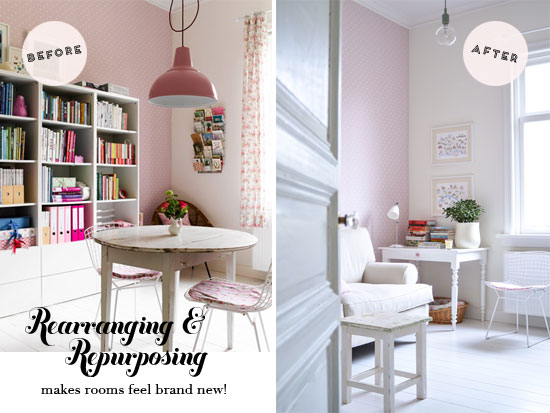 There is a photo of Yvonne's old office in this post. By simply rearranging furniture and the function of the room, it feels new and fresh!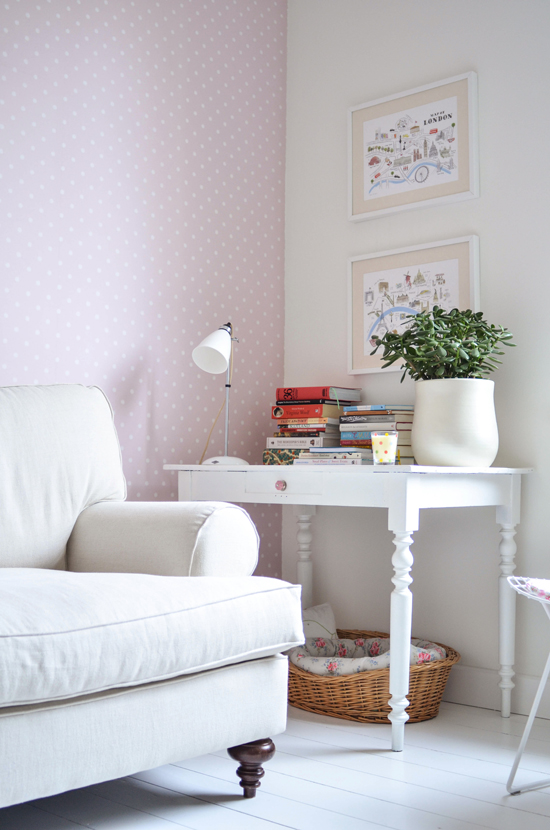 I absolutely love the sweet polka dot wallpaper.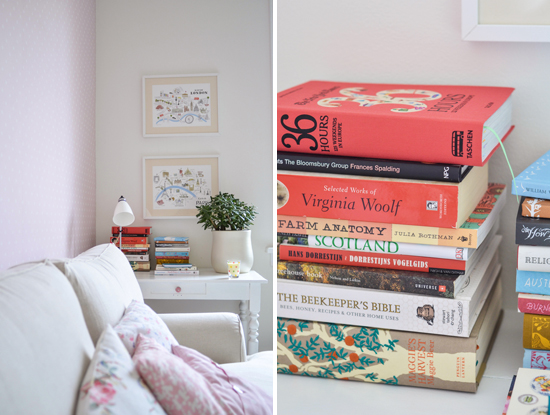 We have a little bonus room in our house that we planned to turn into a reading room (with games and puzzles too). This gives me some motivation to finish that room!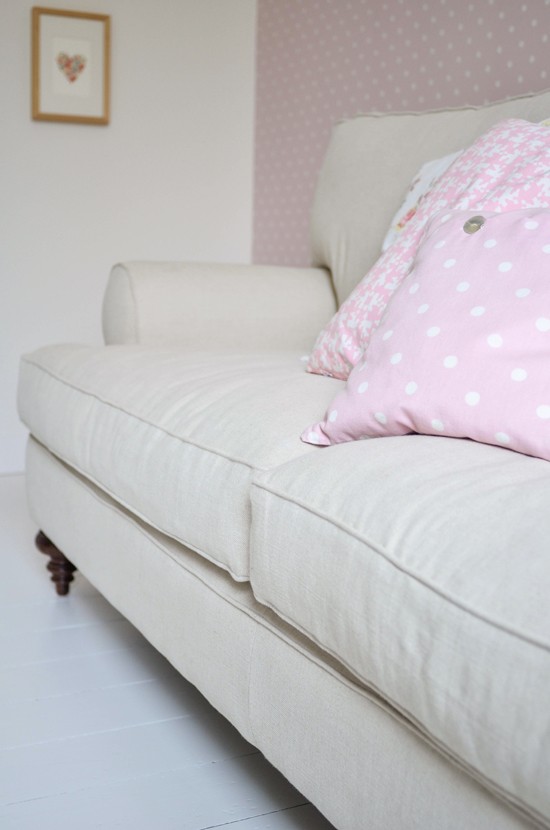 Yvonne got this sofa for free--in an ugly, dirty flowered burgundy fabric. She was able to reupholster it for half the price of a new sofa--and look how pretty it is now! Thrifty and it saved a lot of waste.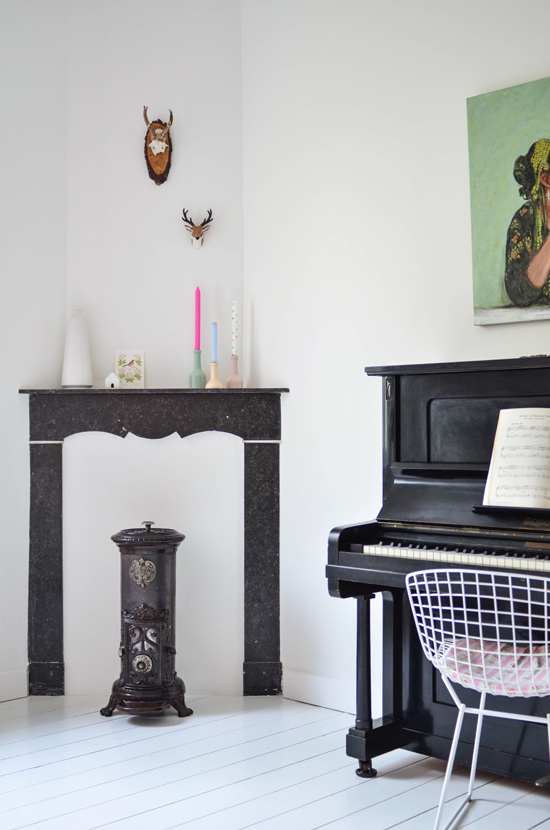 This is probably my favorite part of the room! The black mantel and piano work to ground all the whites and pastels in the room, and those colorful tapers are just adorable. I'd love to have a piano of my own to play one day...I'm not very good at it, but I like playing for fun anyways.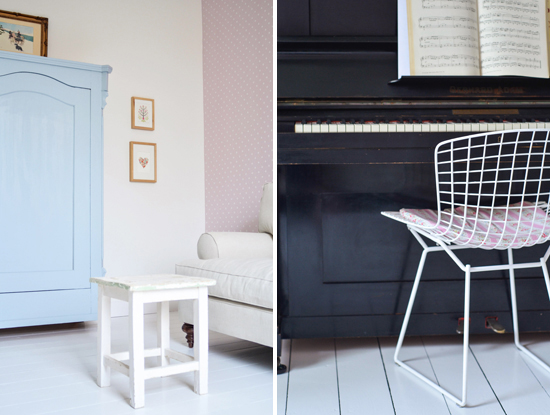 Yvonne says the fun in decorating is: "letting it go, living in it a little, change something, add something, remove something. It's an ongoing process of evolution." I couldn't agree more!
Do you have a room in your house that you'd like to rearrange or repurpose? Or perhaps something on a smaller scale--like putting your dining room chandelier in the bedroom? Of course, sometimes repurposing is a necessity--when you have a baby on the way, or if you start working from home, etc. But even if you're just starting to feel a bit bored with the way your house is, a little rearranging can make a big difference! Rather than blowing a bunch of money on new things, try moving around what you already own to shake things up. You may be surprised by how new it feels!
See more photos and shopping sources here. Hope you all have an amazing three-day weekend!!