If you follow me on Instagram, you've already seen a few of these book covers, but I thought I'd share a little more about the books and movies that I've been enjoying recently (plus a few that I haven't started yet, but am excited about). What about you? What have you been reading and watching lately? I always love hearing your recommendations!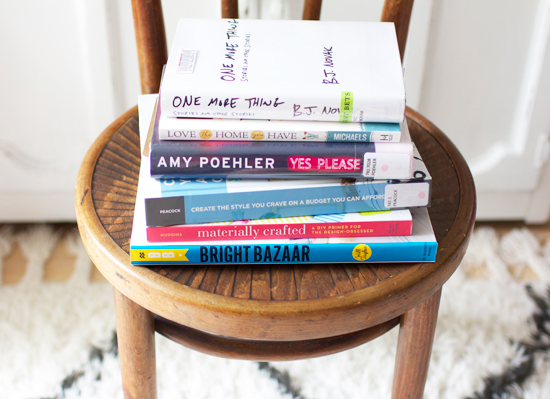 1. One More Thing
 by B.J. Novak. I was flipping through this at our local bookstore and I almost bought it…then I saw it at our library the same week. Serendipitous! I haven't started it yet, but it looks funny. // 2. Love the Home You Have by Melissa Michaels. Melissa is a fellow Seattle blogger (from The Inspired Room). She has great style and is a really inspiring person overall.
 // 3. Chef. This is my favorite movie that I've seen recently. So cute! And it's available to watch instantly on Netflix. Just don't watch it hungry. // 4. Yes Please
 by Amy Poehler. Who doesn't love Amy? I am in the middle of this book right now and racing to finish it before it's due at the library in a couple days…it's totally hilarious and fun. You should definitely read it! // 5. Create the Style You Crave on a Budget You Can Afford by Desha Peacock. I picked this book up mostly because of the title, plus the photos are really beautiful and inspiring (which, let's be honest, is the main criteria with a design book). I'm looking forward to reading it too and hearing what her tips are for budget-friendly decorating! 
// 6. Big Hero 6. Ben picked this one out the other night, and I didn't expect much…but it was adorable! // 7. The Theory of Everything
. I'd been wanting to see this movie for a long time, and we finally saw it last week. SO GOOD, you guys. If you haven't seen it yet, it lives up to the hype! // 8. Bright Bazaar
 by Will Taylor. I included this book in my latest wish list, and my sister-in-law got it for me this month (thanks, Ellen!). I looove it. // 9. Materially Crafted
 by Victoria Hudgins. My DIY wood slice coasters (aka the first DIY project that I ever shared on this blog) are in this book! Super exciting for me…but besides that, there are tons of other awesome, creative projects in it.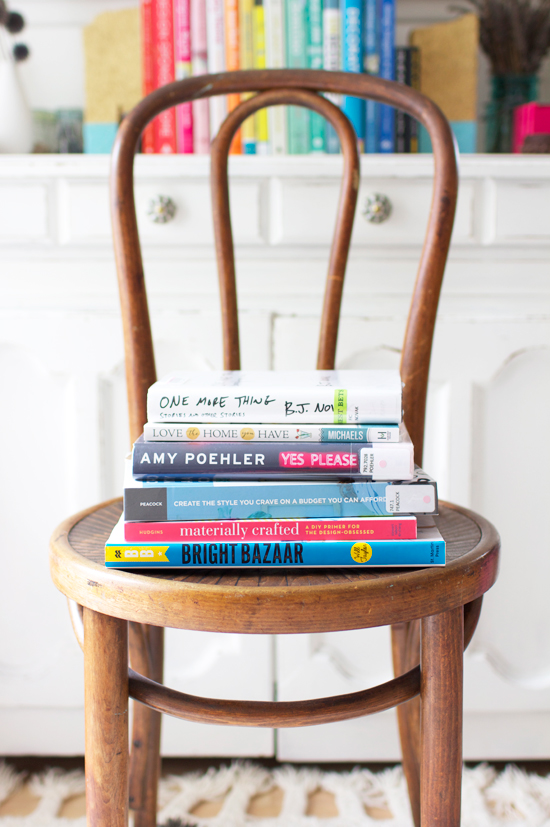 So, have you read or seen any of these? What did you think of them? And don't forget to share your suggestions with me too!