The rain has started in Seattle, which means there's nothing I feel like doing more than curling up inside with a mug of hot apple cider and a book! I picked up Dark Places
 at our local bookstore over the weekend, and am excited to start reading it this week. It's by the same author as Gone Girl
, which I really enjoyed. I posted this Instagram yesterday, and got some great suggestions for what to read next. So today, I thought I'd do the same thing here. What have you guys been reading?? Any good books you'd recommend?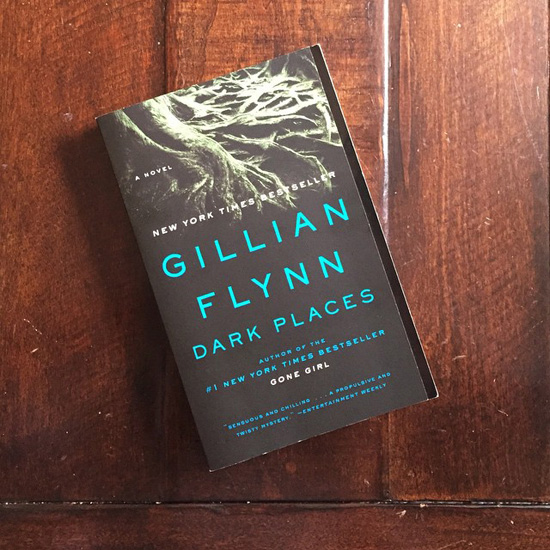 Here are a few of the books I've read lately…plus a few movies for good measure. Cuz let's be honest, I've watched a lot more things than I've read over the last few months.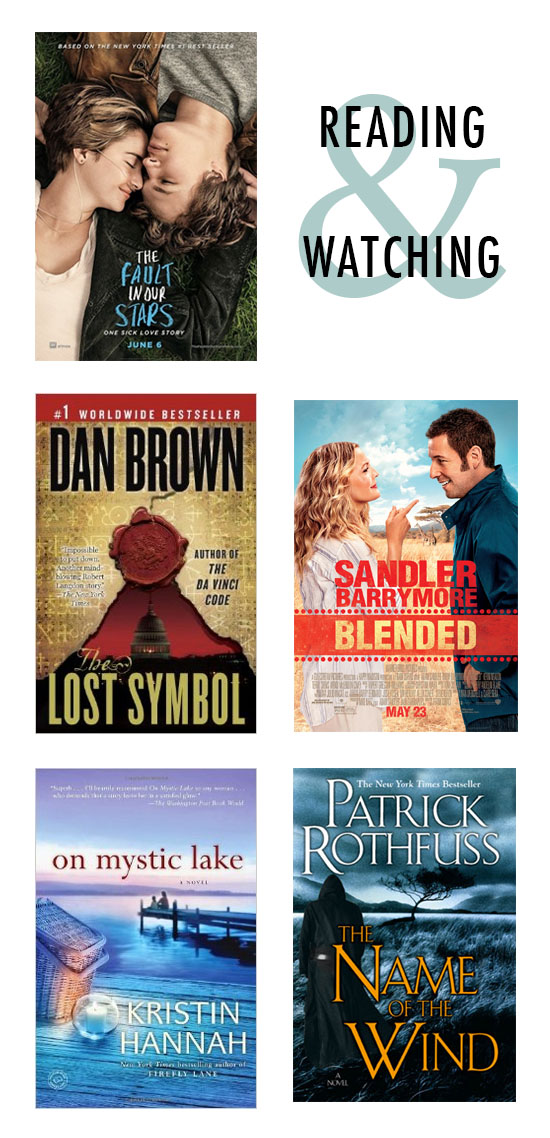 1. The Fault In Our Stars
: It was soooo good, you guys! Ben refused to watch it with me, so I was all by myself on the couch with a bowl of popcorn and tears streaming down my face. / 2. The Lost Symbol
: I read this one mostly because I found it at the little free library by the beach near our house. Do you guys have those little free libraries where you live too? They're awesome. To be honest, I didn't love this book. It was interesting, but not nearly as good as The Da Vinci Code
 (although, to be fair, it's been years since I read that). / 3. Blended
: We randomly rented this from Redbox a few weeks ago and I didn't expect much, but it turned out to be really cute and funny! I liked it a lot. / 4. On Mystic Lake
: I love anything by Kristin Hannah! Don't be scared off by the cheesy covers. / 5. The Name of the Wind
: I read this one after a friend recommended it and let me borrow her copy. I probably wouldn't have picked it out on my own, so I'm glad she told me about it! I loved it, and already read the sequel The Wise Man's Fear
, as well. It reminded me of a grown-up version of Harry Potter.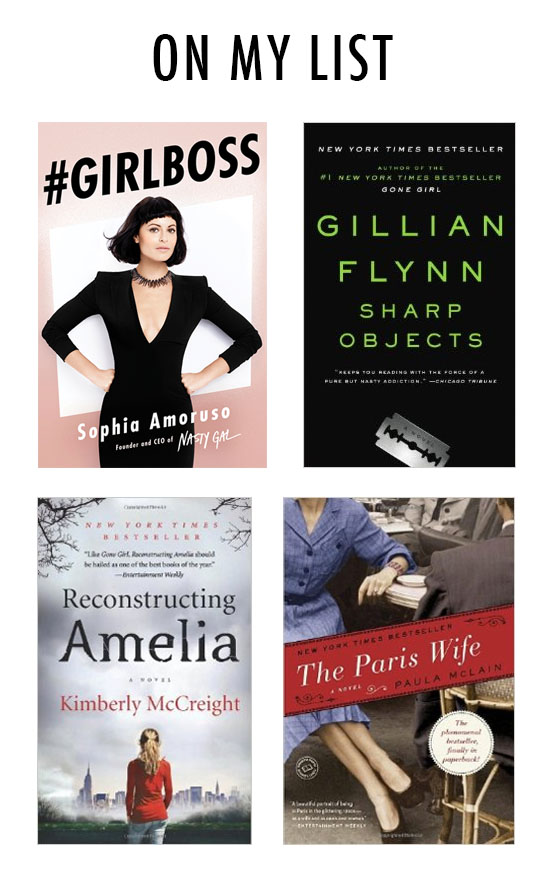 And here are a few that are on my list: 1. #GIRLBOSS
: I've been seeing this book over and over again in my Instagram feed. So I figure, if a bunch of women that I admire are reading it, it must be good, right? Plus I'm a sucker for a pretty cover. / 2. Sharp Objects: This is Gillian Flynn's first book--might as well read 'em all! / 3. Reconstructing Amelia: This book looks interesting, and it was recommended on Instagram.
 / 4. The Paris Wife
: This was another recommendation from Instagram--about Ernest Hemingway and his wife.
SO, what have you been reading and what's on your list to read next? If you haven't had a lot of time for books lately, have you seen any good movies or shows?