Last month, we finished buying all of our flights to/from/within Europe. Thanks so much to everyone who chimed in and gave me advice in my last post about it...I read every single comment. We decided to keep our trip to just three countries--Iceland, Italy, and France--so we can spend more time exploring, and less of it traveling. Now that the flights are booked, I'm starting to look at places to stay! The first city I started researching was Paris...and oh my gosh, there are so many gorgeous apartments available. Some of these are out of our price range or farther out than we want to stay, but still--I'm feeling inspired by them. Plus, I wanted to take this opportunity to ask: If you've been to Paris before, what area do you recommend staying in? We've heard that the Marais is a good place to stay, so that's the neighborhood we're looking in right now, but I'd love to hear if you feel differently. And if you have a specific place that you'd recommend staying at, let me know! That would be super helpful.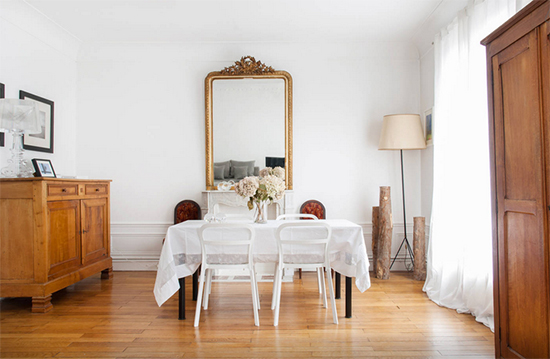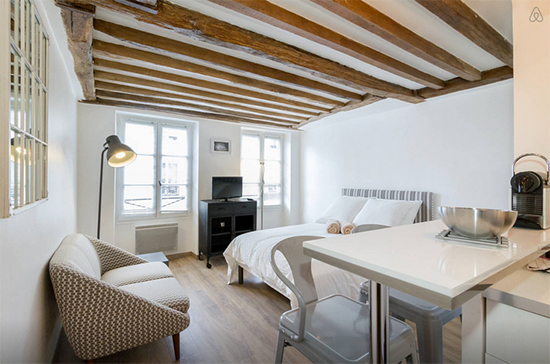 I love the exposed wood beams in this apartment...so charming.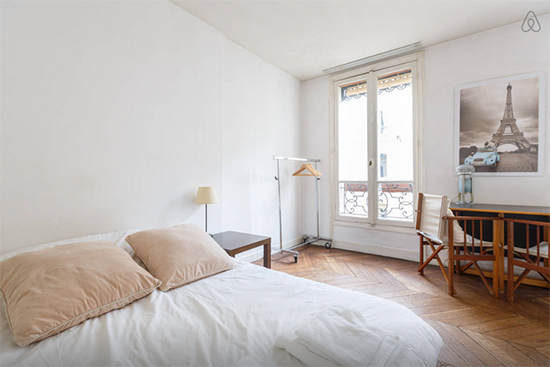 And I'm obsessed with the herringbone parquet floors in so many Parisian apartments. I might need to do an entire post dedicated to these gorgeous floors!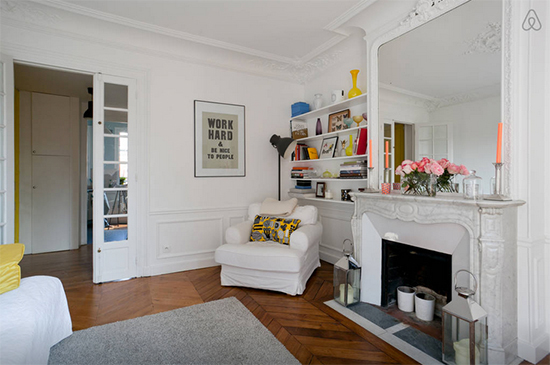 Plus, there are just so many beautiful architectural details in these apartments...from crown molding to gorgeous fireplace mantels to lovely bay windows. Drooool.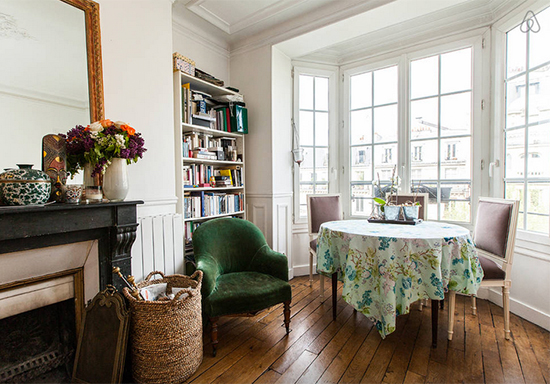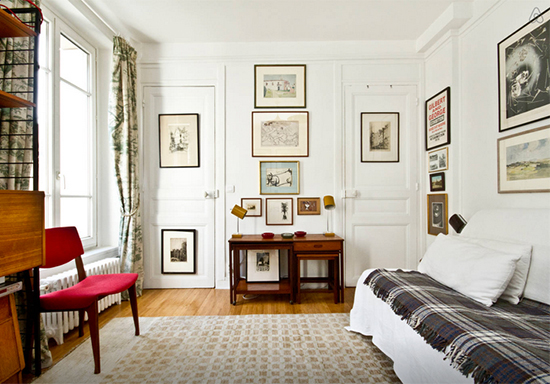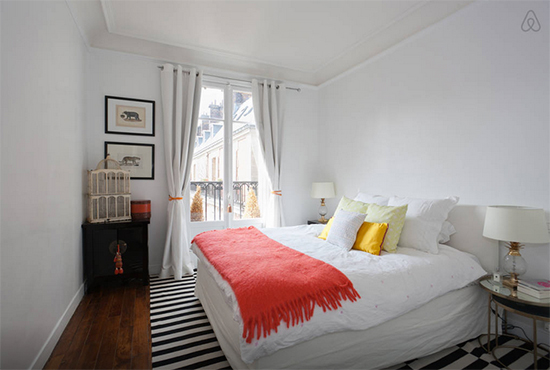 Sigh...so pretty, right? I wish I was on vacation right now.