My comfort zone, when it comes to walls, is white. Or a very light gray. But lately, I've seen a number of spaces with pale pink walls that look amazing. And no, they're not little girls' rooms! I think the key to pulling this off is to use a very light shade of pink that has some gray mixed in, so it's not too "bubblegum"--then mix it with darker, more grown-up colors like black, navy, or hunter green. What do you think? I feel like this is a love it or hate it look.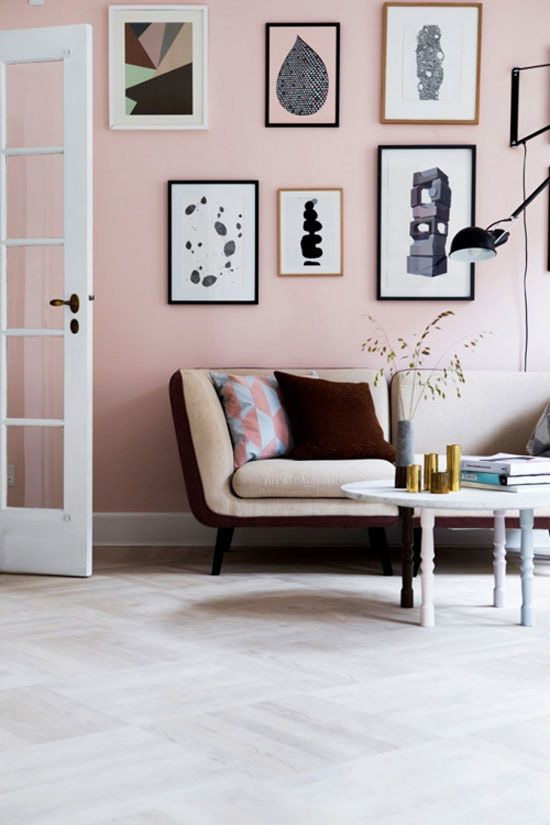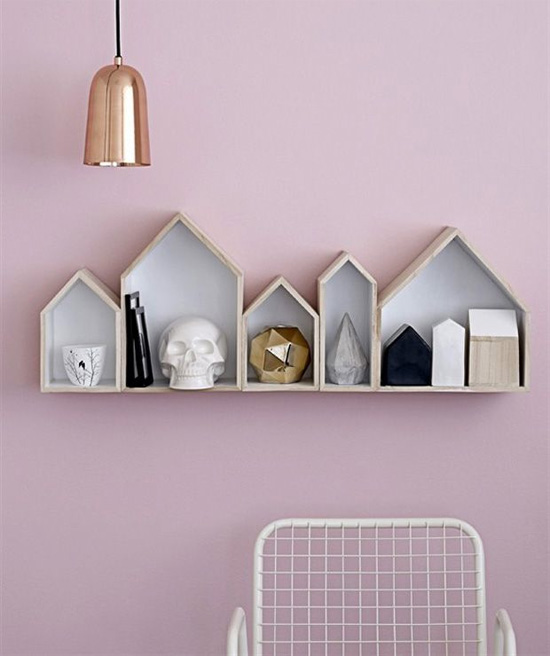 I've already got a DIY in mind inspired by those house-shaped boxes…they are so cute!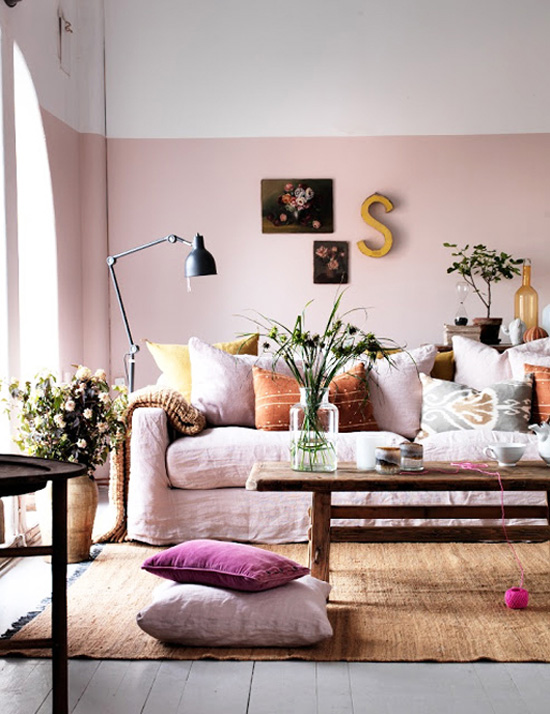 You might remember this photo from the post I wrote on half-painted walls (and other half-painted things) back in 2012. I still love that trend!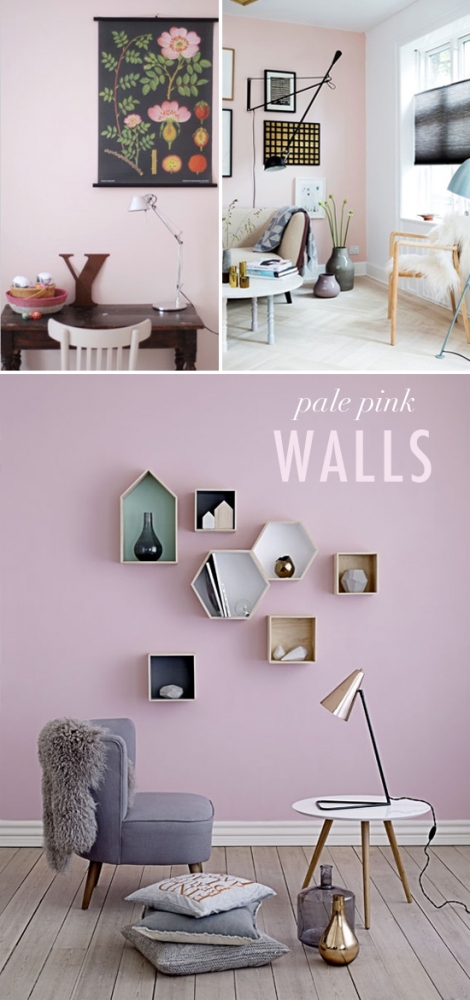 More of those awesome little boxes for holding artsy objects.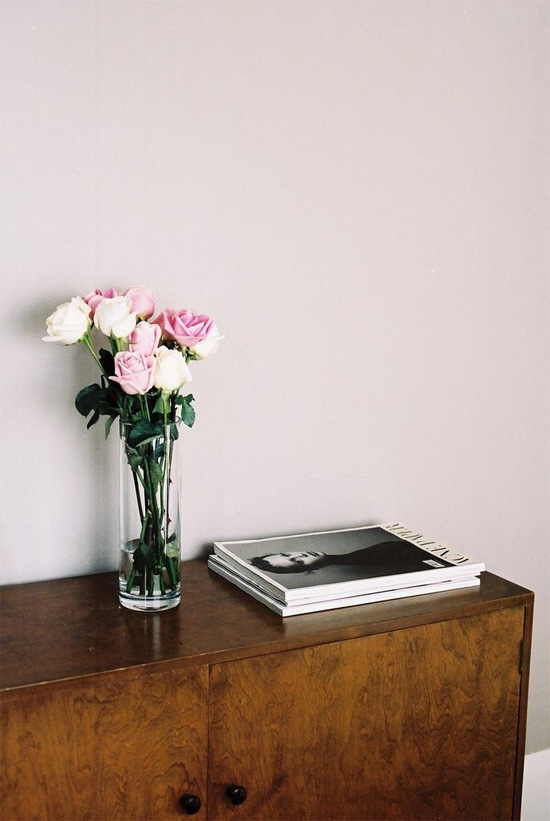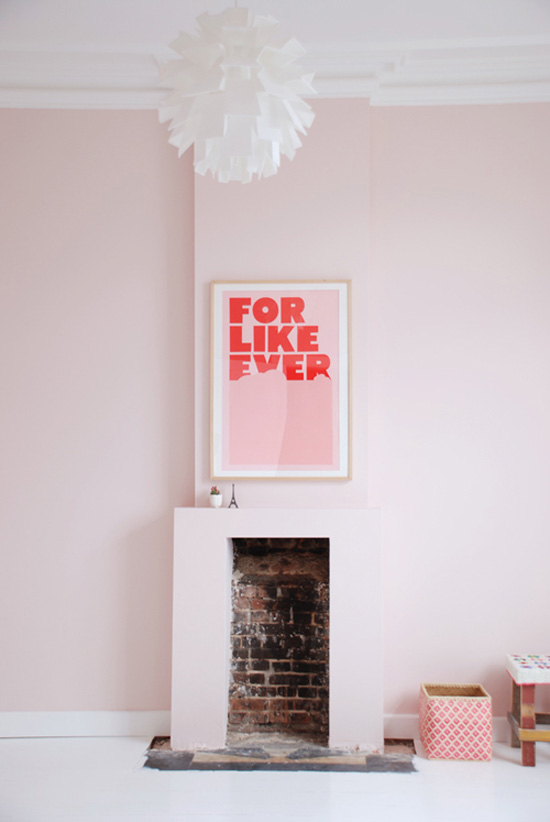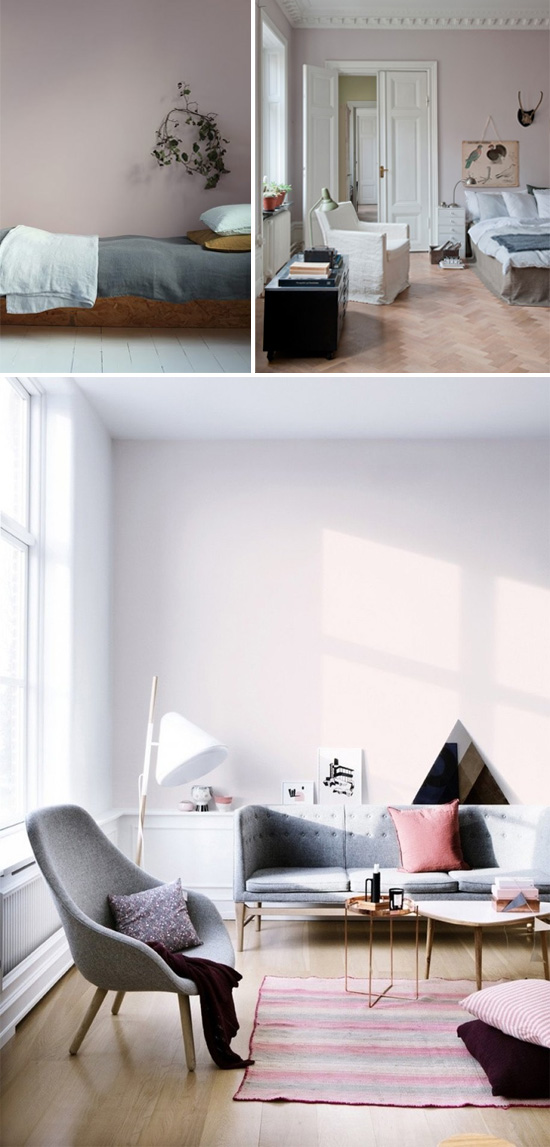 I think all these rooms look pretty grown-up and not too girly. If your pink is really soft and muted, it's practically a neutral, right?
What do you think? I already have a lot of pink in my living room, but I'm definitely tempted to try this somewhere in the future. 
1 / 2 / 3 / 4 / 5 / 6 / 7 / 8 / 9 / 10 / 11