Gallery walls have been super popular for the last several years, but statement art is starting to make a comeback! I've been noticing lots of rooms lately that feature one piece of large scale art instead of a collection of smaller pieces…and I love it. So when 1st Art Gallery reached out to see if I would review a piece of art from them, it seemed like the perfect opportunity to try this trend out! I started by rounding up inspiration of other rooms with oversized statement art, and that convinced me to put ours in the bedroom. I just love how one big piece of art looks over the bed.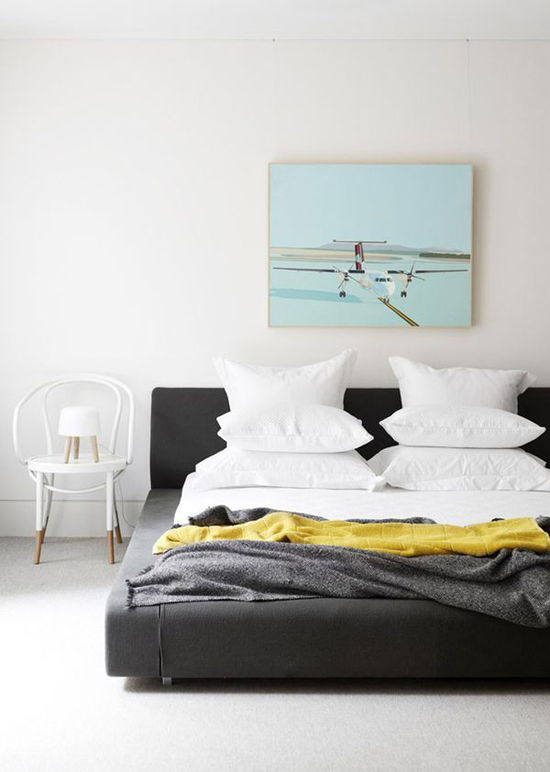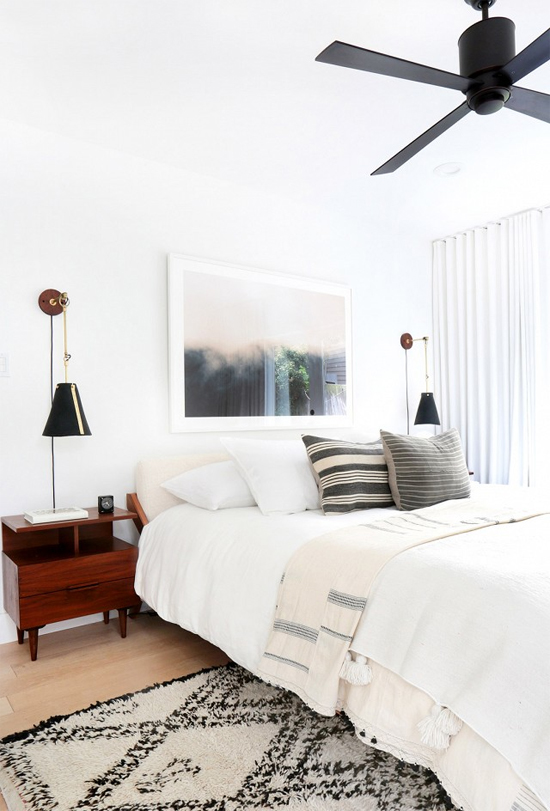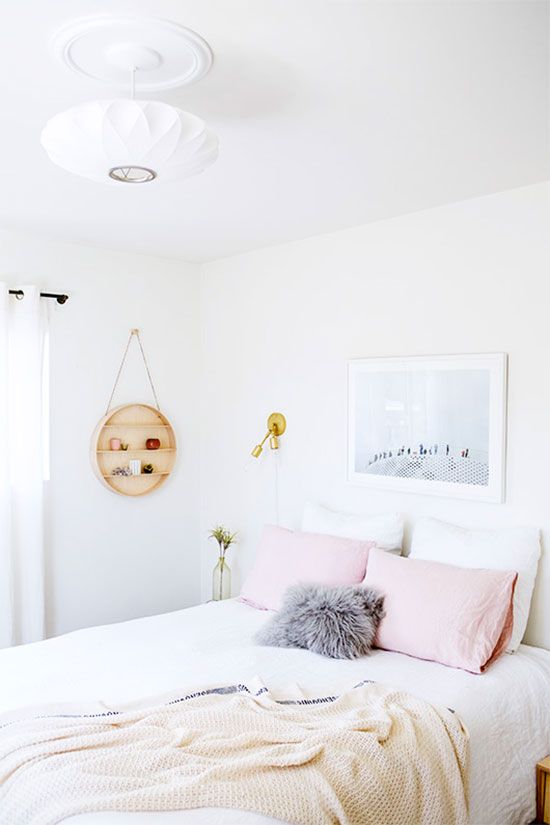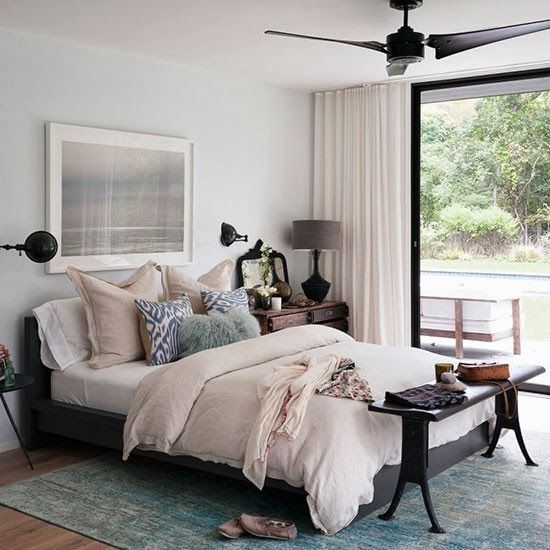 Once I'd decided on the bedroom, the next step was to select which piece of art to get! 1st Art Gallery creates hand painted reproductions with oil paint on canvas. They have hundreds of paintings to choose from, or you can get a custom piece of art created (they can turn any photograph into a painting!). With so many options, it was really hard to decide...but in the end, I went with this beautiful piece. It goes really well with the colors in our bedroom!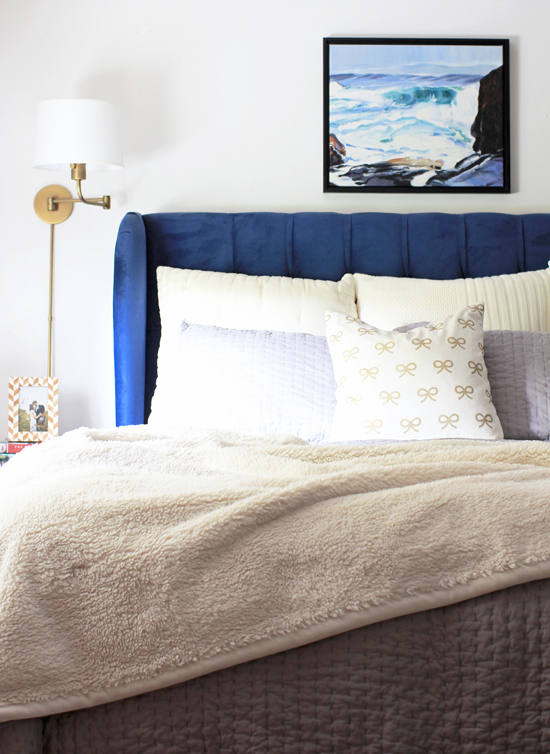 What do you think? Are you a fan of large statement art, or do you prefer gallery walls with a mix of smaller pieces?
Either way, I would definitely recommend checking out 1st Art Gallery! I love that their artwork is hand painted (not just prints), so you get the texture from the brush strokes and the beautiful vibrant colors of the oil paint.
Thanks to 1st Art Gallery for partnering with me on this post!


If you liked the dishes and decor from our Friendsgiving table, then you're in luck. I'm doing a giveaway today with AlwaysMod, the company where I got everything! I'm seriously obsessed with our new wine glasses, candlesticks, and salad plates (aren't they gorgeous?!)…and everyone was really impressed with the napkins. They're the most soft and luxurious single-use napkins that I've ever felt--we literally had a five-minute conversation about how no one could believe they weren't cloth.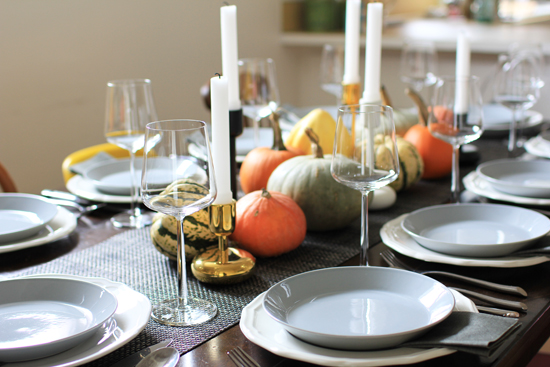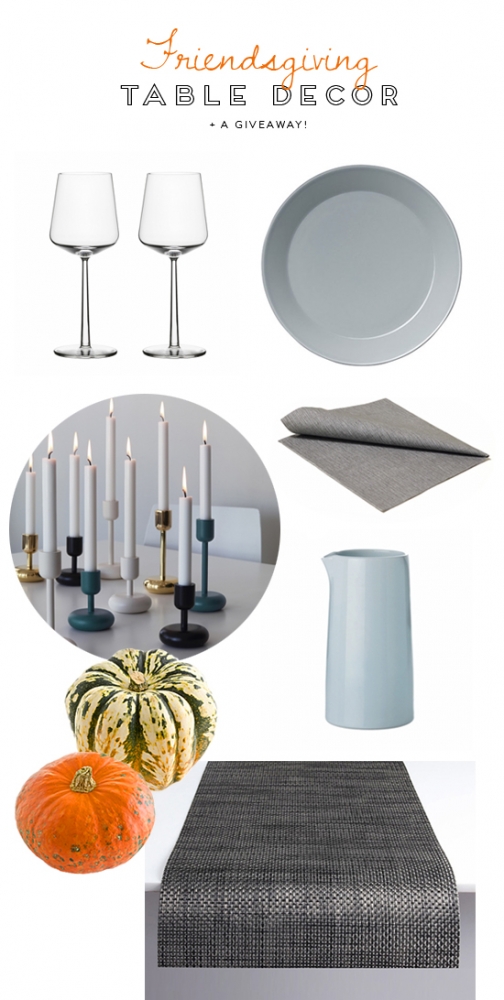 Here are the pieces I used to set our table. They're all from AlwaysMod, except (obviously) the winter squash: wine glasses / salad plates / modern candlesticks / deluxe disposable napkins / milk jug / winter squash / basketweave table runner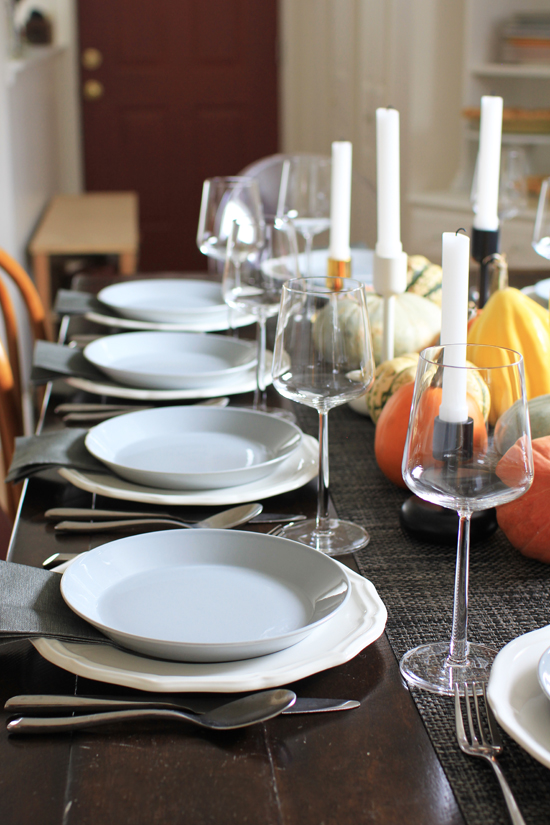 Several of them are from iittala, a Finnish brand that makes gorgeous dinnerware, glassware, and decor. I picked out these salad plates, which have a nice lip around the edge--great for keeping salad dressing and sauce from running off. They mix and match really nicely with other dishes, too! I used white dinner plates that I already owned underneath them.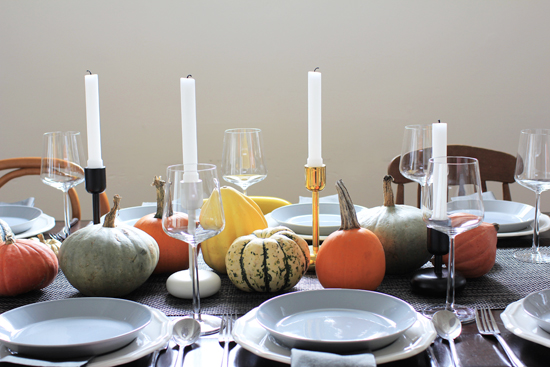 The wine glasses and candlesticks are also from iittala. I love how they feel elegant and special, yet their shape is still simple and modern.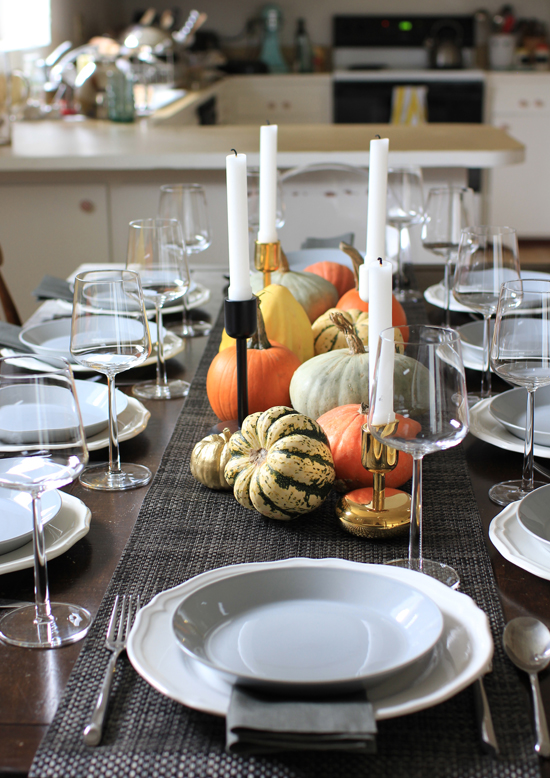 Want to win some AlwaysMod goodies for yourself? I thought so. Click this link to enter the giveaway over on their site. The winner will get a $50 gift card to use toward whatever he/she wants!
P.S. If you don't need any dishes or tableware, I've rounded up some other beautiful items under $50 that you could get as well. These would all make great gifts, especially since we're entering into the holiday season...or you know, you could always gift them to yourself. :)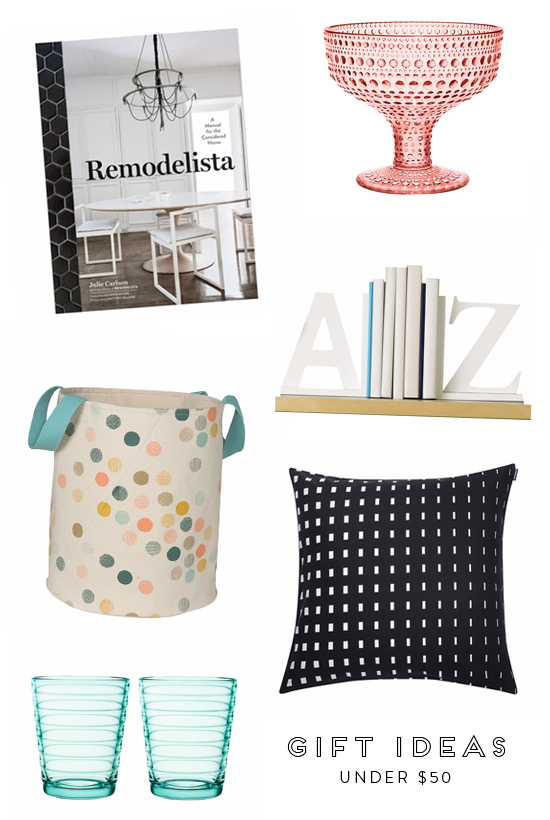 Gift ideas under $50: decorating book / footed bowl / a to z bookends / cute cloth hamper / graphic pillow / colorful tumblers
In case you missed the link above, enter our giveaway by submitting your email address here. Maybe this Friday the 13th will be a lucky day for you!
Thanks to AlwaysMod for partnering with me on this post.


Last weekend, we hosted our first Friendsgiving--and I have a feeling it won't be the last! We had so much fun getting everyone together, and Thanksgiving food is my favorite so I'm all about any reason to eat it multiple times a year. We decided to do a potluck so we wouldn't be too overwhelmed in the kitchen (definitely the right decision).  Each of our friends brought their favorite side dishes, and we made the turkey, mashed potatoes, and a couple pies (yep, I roasted my first turkey--I'm such an adult now!). To top it all off, we provided some delicious wine from my favorite wine company, Kendall-Jackson. I'm sharing my tips for hosting a successful Friendsgiving over on their blog today!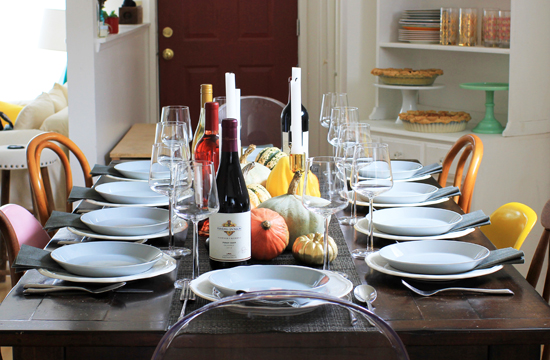 One of my biggest pieces of advice is to keep your party small(ish), especially if it's your first time. That way you'll be able to spend quality time with everyone and you might actually fit around the dining table. We had twelve people for dinner, then a few more came for dessert and games later.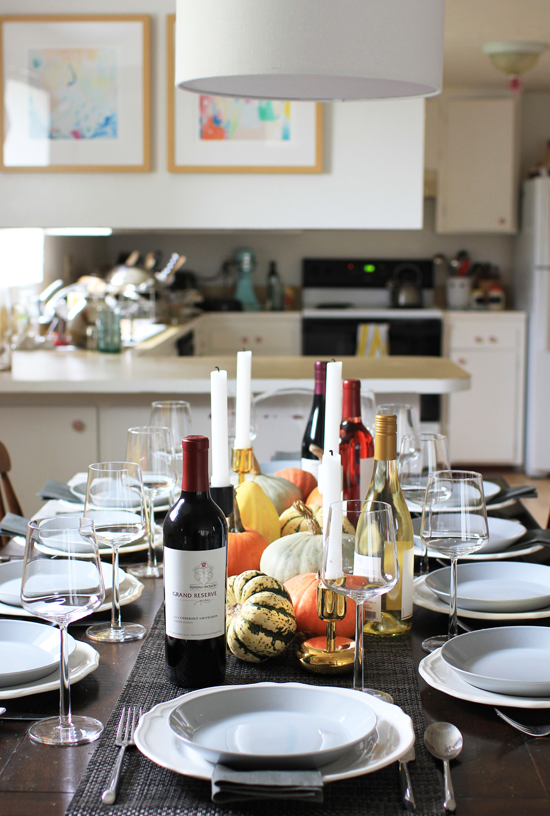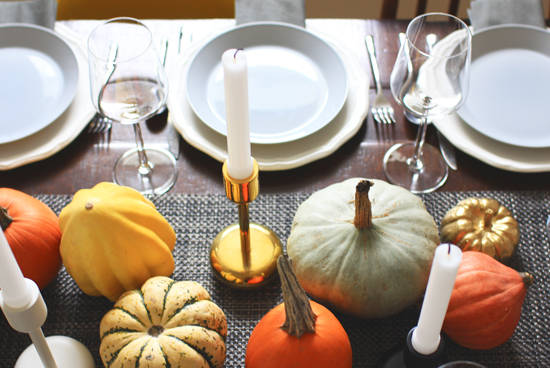 Another tip is not to go overboard on the decorations. Friendsgiving is all about the people and the food, so cut yourself some slack on the decor. I went with mini pumpkins and winter squash, mixed in with some candlesticks. I tell you, candles are the easiest way to make anything feel festive and special! Plus, if you keep it simple you can set the table days in advance so you don't have to worry about it on the day of.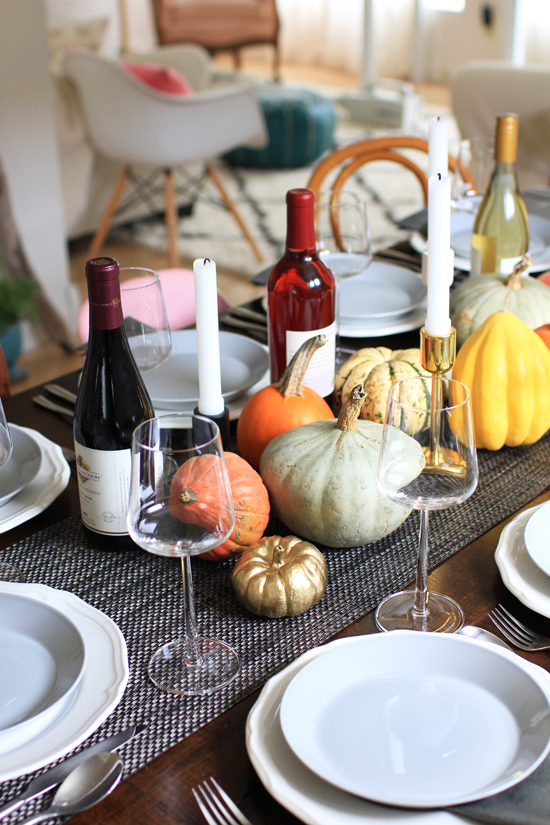 One last tip? Don't try to squeeze all the food onto the table. Buffet-style works great for dinner with friends! You can still put some essentials on the table that don't take up a lot of space: wine, gravy, butter, salt & pepper, etc.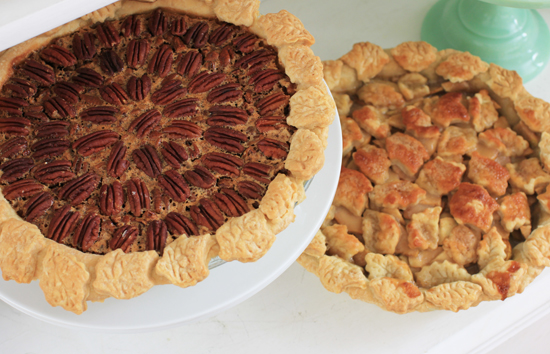 P.S. How cute are these pies I made?! I used my new leaf crust cutters and was pretty proud of how they turned out. The apple pie is this recipe (my favorite) and the pecan is this one, which was also really good (I added a little vanilla and cinnamon).

Don't forget to check out my post on Kendall-Jackson for more photos of our first Friendsgiving and the rest of my tips for success!
Have you ever hosted or attended a Friendsgiving? If so, I'd love to hear your tips and advice, too.
Thanks to Kendall-Jackson for partnering with me on this post.
.

I hope you guys liked all my trip recaps! I still have a ton of photos that I didn't include in those posts, so I put together a round up of my favorite houses and windows for Bali Blinds. I'm always getting distracted and taking photos of random buildings while I'm on vacation (much to Ben's delight, of course)--so I had quite a lot to choose from! Head over to their blog to see the full post.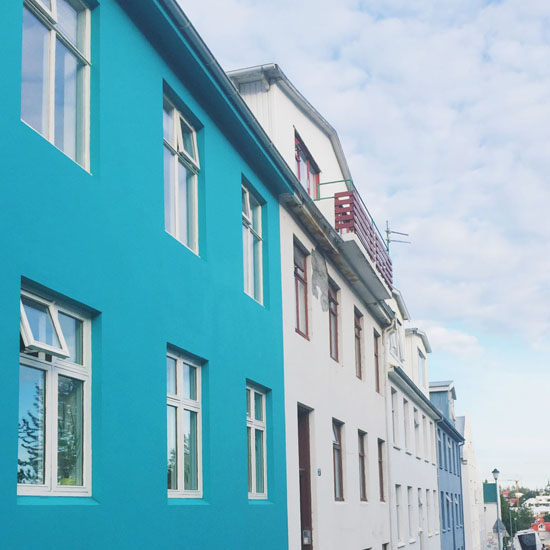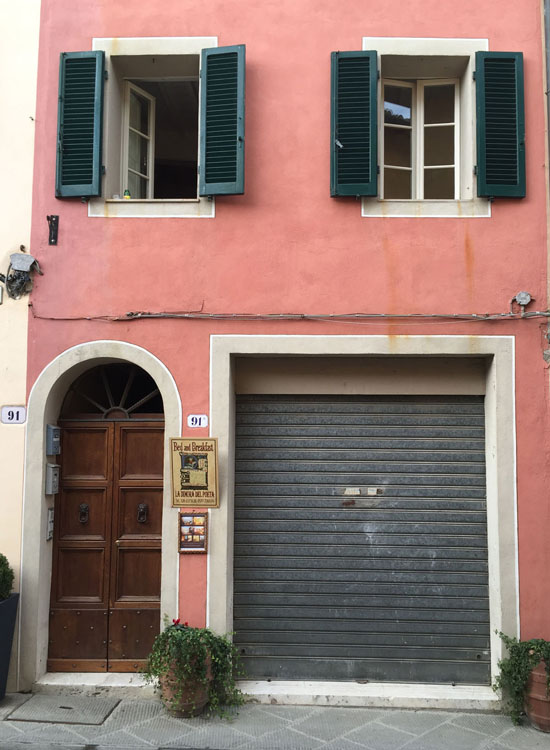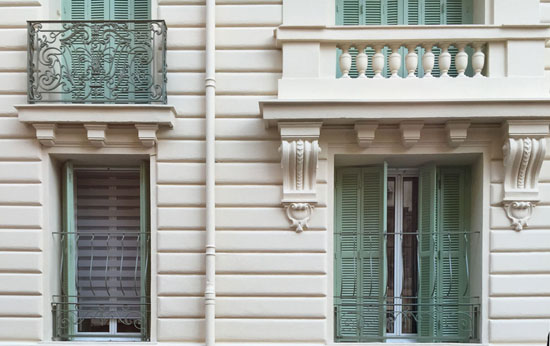 Do you notice houses and windows when you're on vacation too?? Which country has your favorite style?