A couple weeks ago, I shared 10 of my favorite Instagram accounts to follow. It was a fun post to put together, and there are sooo many more awesome accounts that I love...so I thought, maybe I could make this a semi-regular thing? Let me know if you like that idea or not! This week, I'm sharing nine of my faves, but with a twist…all of these girls are from Seattle. Truthfully, I would have followed them even if they weren't, but it's extra awesome when you find someone with great style that also lives in the same city as you. I often get ideas for dates or weekend getaways by following other Seattleites or checking out local hashtags. What about you? Are you more likely to follow someone if they're from the same city as you?
1. @rougeandwhimsy - Erika is totally inspiring. She works full-time, blogs, AND runs a shop where she sells handmade bags and wristlets! Plus, she is really nice, down-to-earth, and fun...the kind of girl that you totally want to be friends with.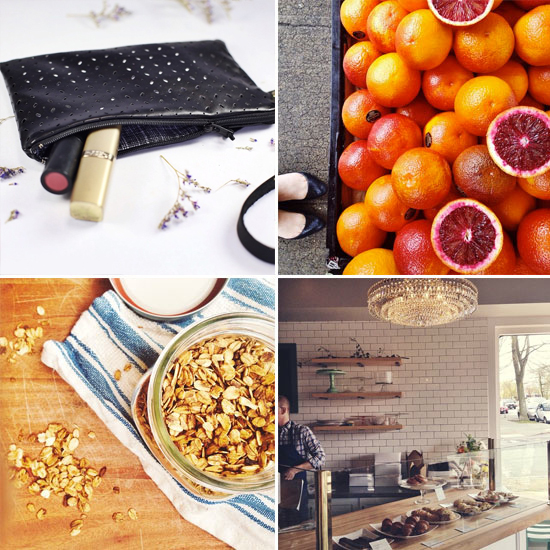 2. @hankandhunt - Jenny might just be the QUEEN of thrifting. I don't know how she does it, but she is always scoring amazing vintage finds. I need to follow her around someday and learn all her secrets. That wouldn't be creepy or anything, right?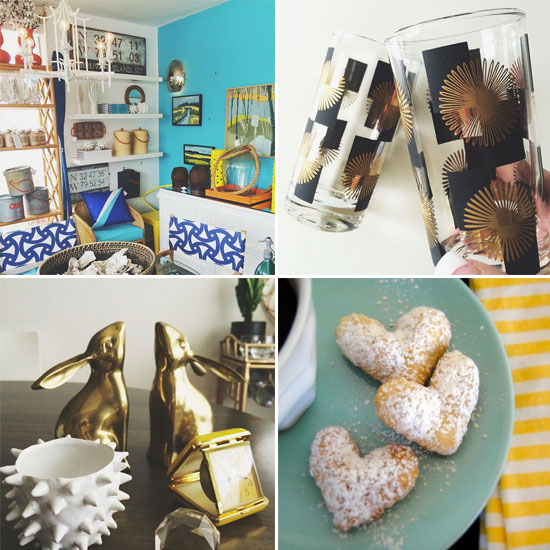 3. @theinspiredroom - Melissa's blog was one of the first interior design blogs I ever read, and it took me a few years before I realized she was also in Seattle. Of course, that just made me like her more!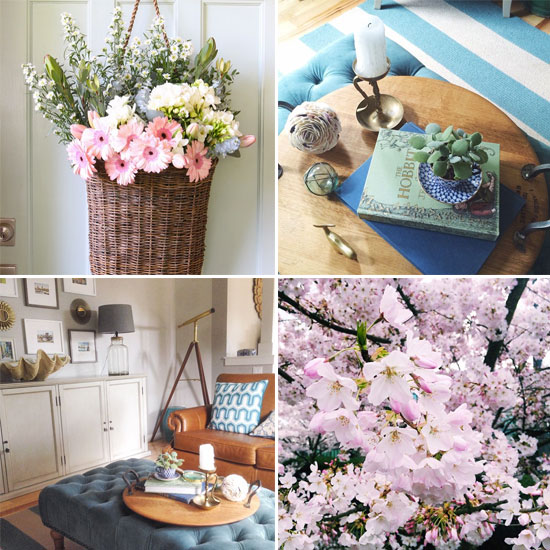 4. @maraboudesign - Brandy is a seriously talented designer. Her hand-lettering is so insanely pretty...I mean, just look at that! Heart eyes for days. And she has a great eye for styling too. Plus, check out her house tour on domino…beeeaaauuutiful, right?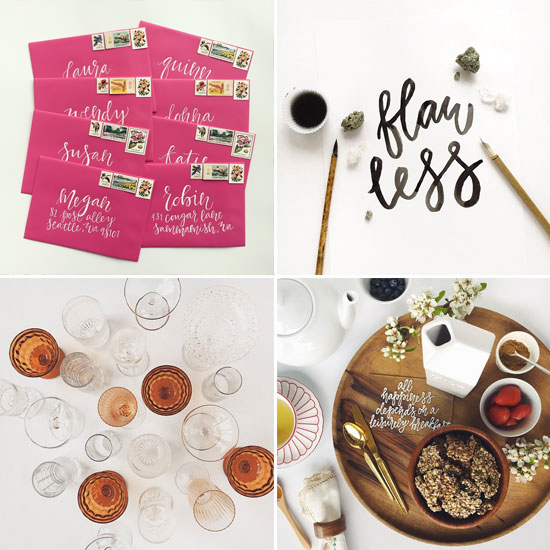 5. @saraparsons - Sara is technically from Friday Harbor, but it's close enough to Seattle that I'm including her. She's a photographer, so of course her photos are always gorgeous, and she's totally hilarious which makes me like her even more. But the real kicker is her house…it makes me want to move to the country sooo bad.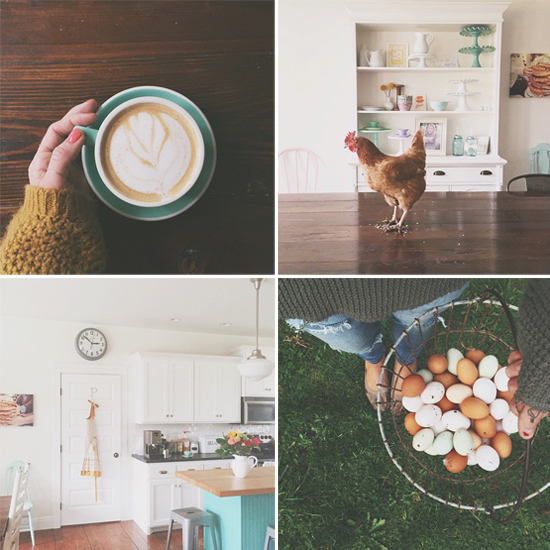 6. @jelliottblake - Jenn's Instagram is definitely one of my faves, Seattle or otherwise. Lots of flowers, nature, and all around prettiness! She has a great eye for making everyday things look beautiful and special.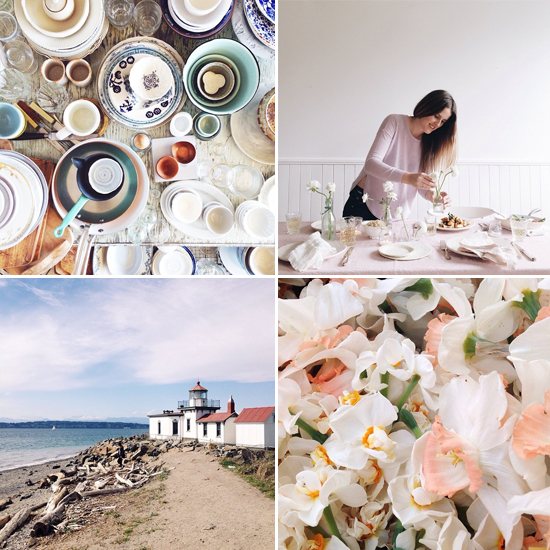 7. @alysonlott - I don't even remember how I came across Alyson's Instagram, but I'm glad I found it! Her style is so colorful and fun. A lot of creatives in Seattle have a more subdued, Kinfolk-y look…so I love that Alyson lives here and she uses lots of color (and eats lots of doughnuts). A girl after my own heart!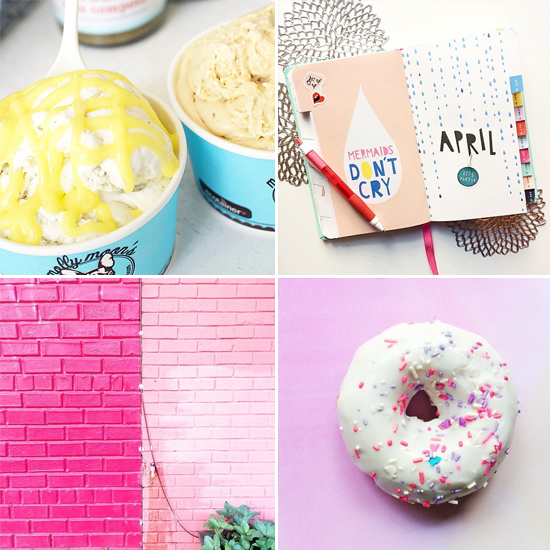 8. @cannellevanille - I featured Aran's studio once, over a year ago. It's gorgeous, she's gorgeous, and her photos are always gorgeous. Expect lots of drool-worthy food photography!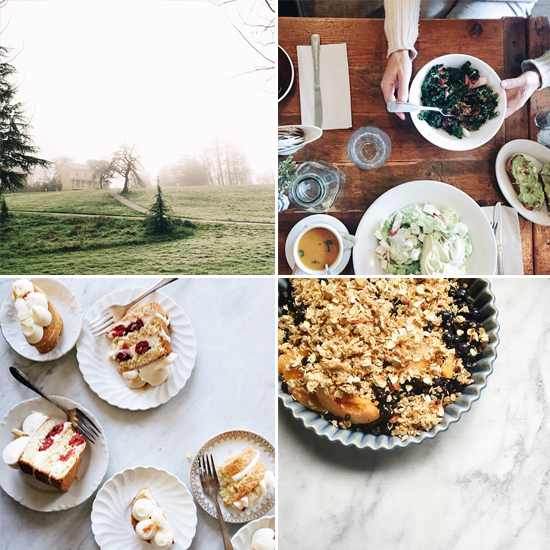 9. @jamiesmoore - Last but not least, Jamie! She and her husband Steve run a wedding planning company that I've been following for years. They are both super talented, and I always love getting peeks into their (beautiful) life.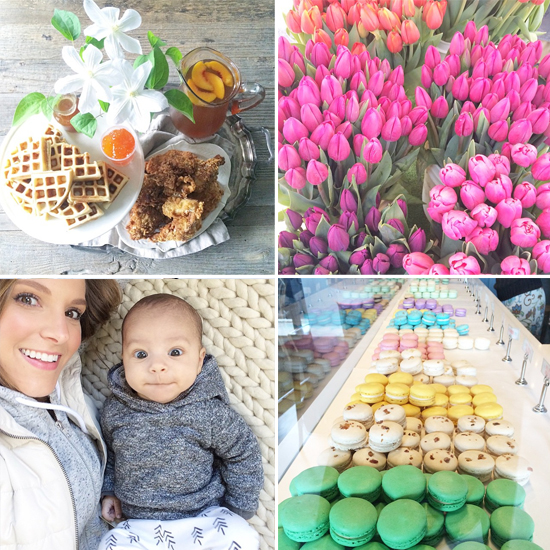 Happy Friday, everyone! Hope you found some inspiring new accounts to follow. Leave me a comment with your faves, whether they're from Seattle or not. I'll definitely check them out!


You guys, my patio was on the Home Depot blog yesterday! They asked me to participate in their Patio Style Challenge this year, and I gladly said yes because seriously, our patio needed some major love (head over there to see the before--it's sad). The challenge was a great excuse to finally put some effort in, and I'm really happy with how our little space turned out. We didn't do anything revolutionary (I mean, let's be real, you've seen globe lights before), but it's amazing how some small changes can make a huge difference. I actually want to hang out on our patio now (!!)…and I dare say, it's pretty cozy and cute.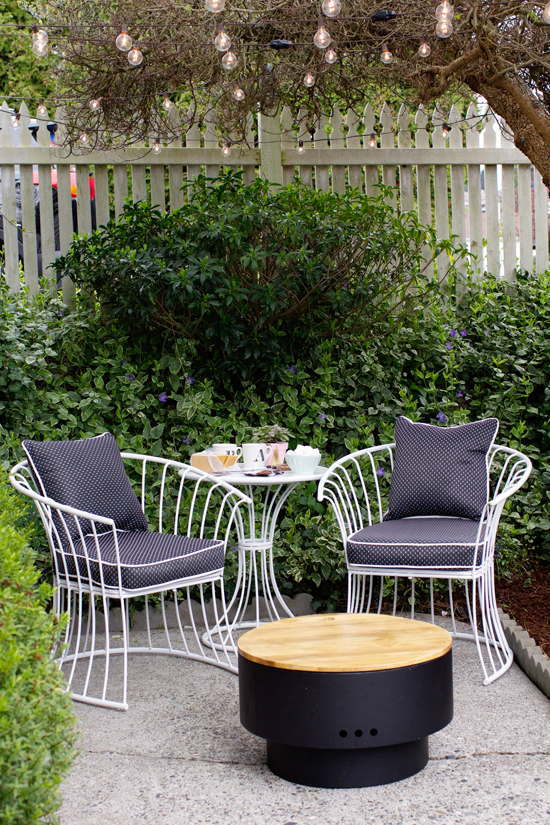 One of my favorite things about our makeover has to be the fire pit, which has a wood cover so it can turn into a table when you don't have a fire going. It's so sleek and modern and pretttyyyyy. And I was definitely excited to get some real patio furniture too! The set we got was perfect for our space--simple, stylish, and fairly small.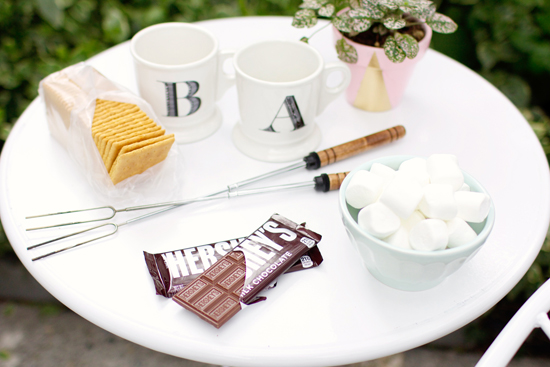 These pics are all from the first day that we put everything out. We couldn't wait to make a fire and roast some s'mores! I'm SO excited to do more of that this spring and summer.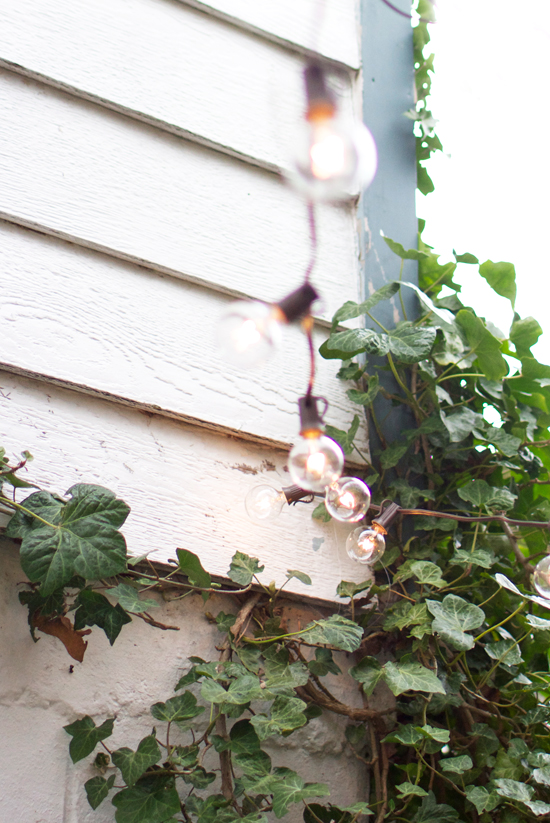 The other main thing we did was hang up globe lights. They're the best low-budget way to make any outdoor space feel romantic and magical.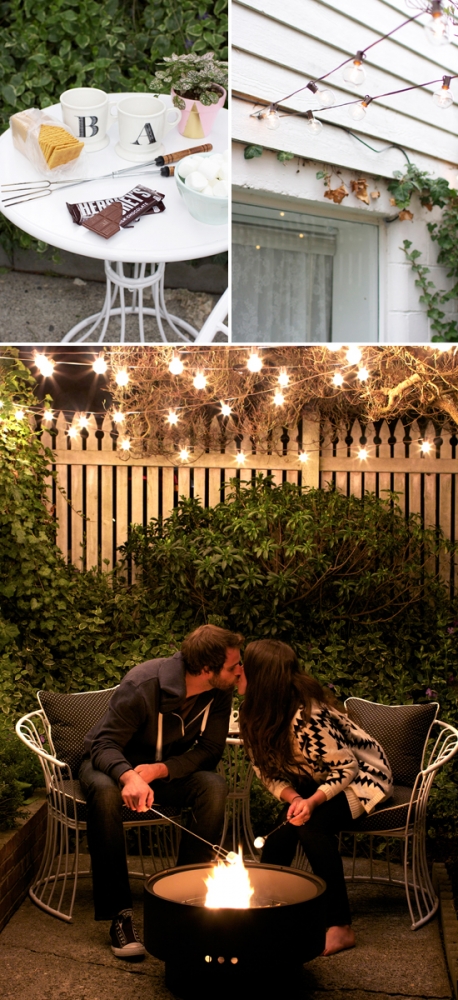 Those are some of the main changes we made…but not everything! Check out my post on The Home Depot to see the rest of our patio makeover. Then let me know what you think of it!


If you follow me on Instagram, you've already seen a few of these book covers, but I thought I'd share a little more about the books and movies that I've been enjoying recently (plus a few that I haven't started yet, but am excited about). What about you? What have you been reading and watching lately? I always love hearing your recommendations!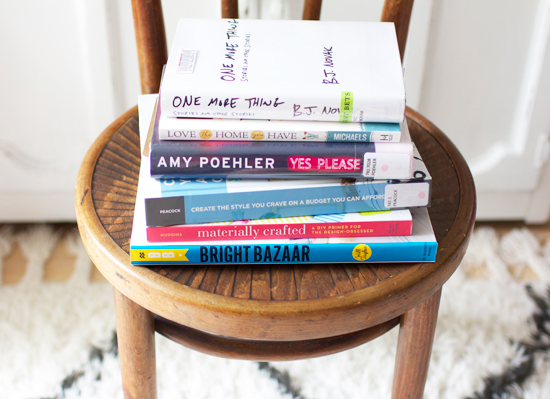 1. One More Thing
 by B.J. Novak. I was flipping through this at our local bookstore and I almost bought it…then I saw it at our library the same week. Serendipitous! I haven't started it yet, but it looks funny. // 2. Love the Home You Have by Melissa Michaels. Melissa is a fellow Seattle blogger (from The Inspired Room). She has great style and is a really inspiring person overall.
 // 3. Chef. This is my favorite movie that I've seen recently. So cute! And it's available to watch instantly on Netflix. Just don't watch it hungry. // 4. Yes Please
 by Amy Poehler. Who doesn't love Amy? I am in the middle of this book right now and racing to finish it before it's due at the library in a couple days…it's totally hilarious and fun. You should definitely read it! // 5. Create the Style You Crave on a Budget You Can Afford by Desha Peacock. I picked this book up mostly because of the title, plus the photos are really beautiful and inspiring (which, let's be honest, is the main criteria with a design book). I'm looking forward to reading it too and hearing what her tips are for budget-friendly decorating! 
// 6. Big Hero 6. Ben picked this one out the other night, and I didn't expect much…but it was adorable! // 7. The Theory of Everything
. I'd been wanting to see this movie for a long time, and we finally saw it last week. SO GOOD, you guys. If you haven't seen it yet, it lives up to the hype! // 8. Bright Bazaar
 by Will Taylor. I included this book in my latest wish list, and my sister-in-law got it for me this month (thanks, Ellen!). I looove it. // 9. Materially Crafted
 by Victoria Hudgins. My DIY wood slice coasters (aka the first DIY project that I ever shared on this blog) are in this book! Super exciting for me…but besides that, there are tons of other awesome, creative projects in it.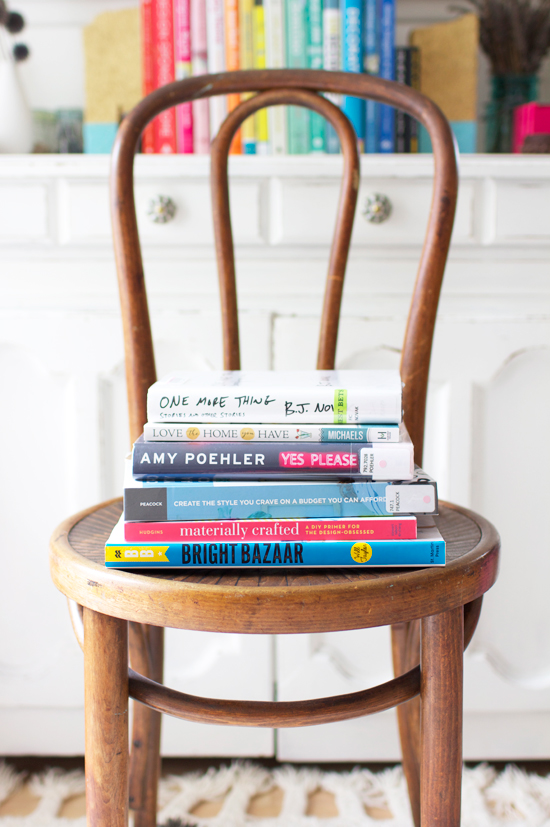 So, have you read or seen any of these? What did you think of them? And don't forget to share your suggestions with me too!

I'm over on Bali Blinds today, sharing a few ways to spruce up your windows for spring. One of the ideas I shared is painting your window frame in a bright and contrasting color--something I've been noticing a lot recently. I'm curious to know what you guys think of this trend, so I rounded up some examples for you. Love it? Hate it? Only in some circumstances? Tell me your thoughts!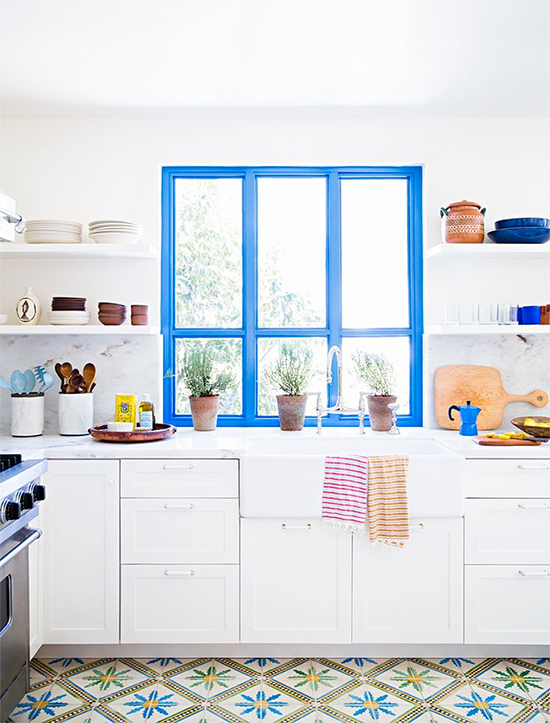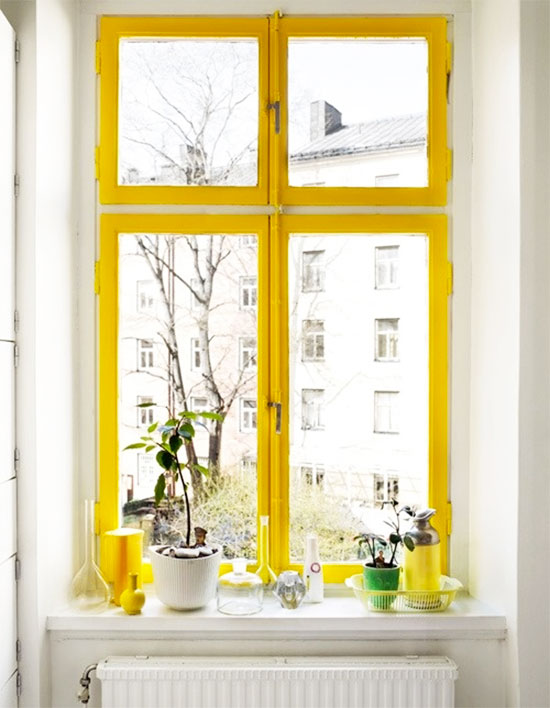 I feel like these windows are a fun twist on brightly painted front doors. They're definitely attention-grabbing, and a great way to add a pop of color.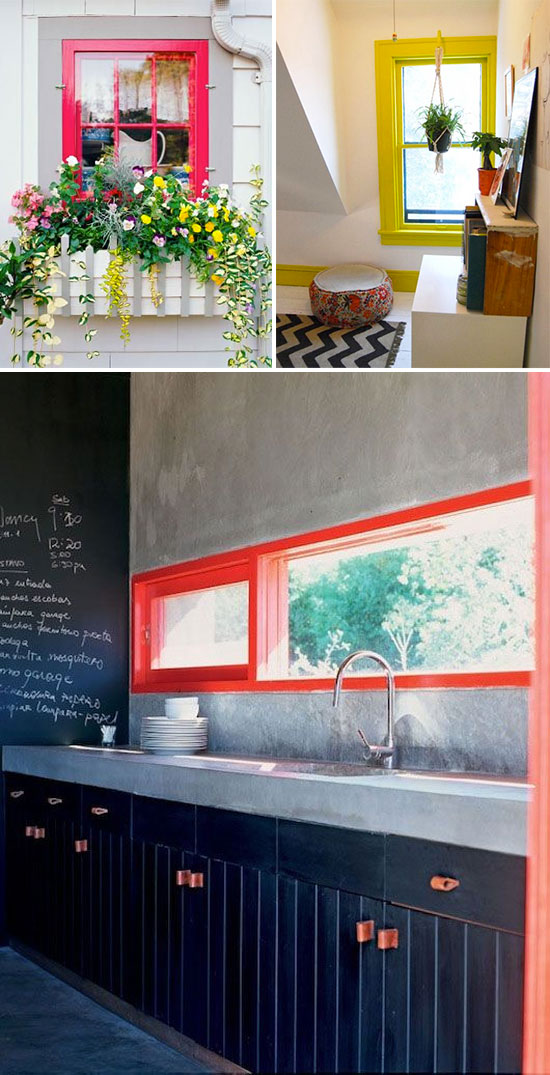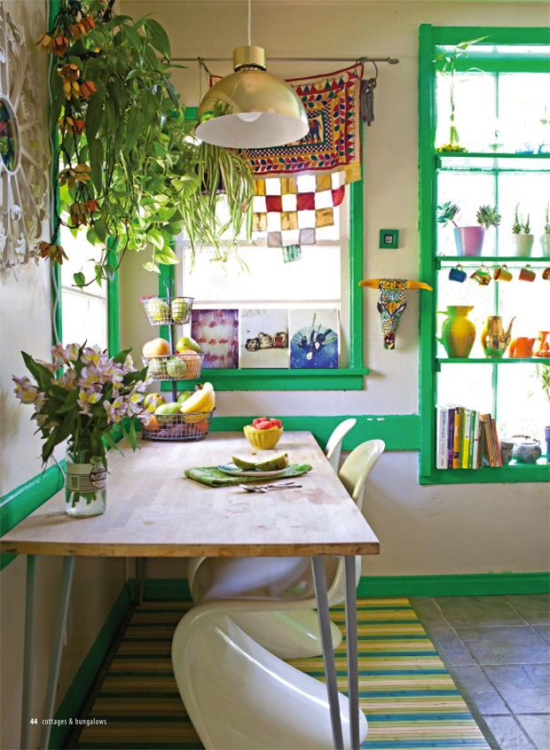 If the colors above are a bit too bright for you, you could also try this trend with a paint color that's still contrasting, but not as "in-your-face."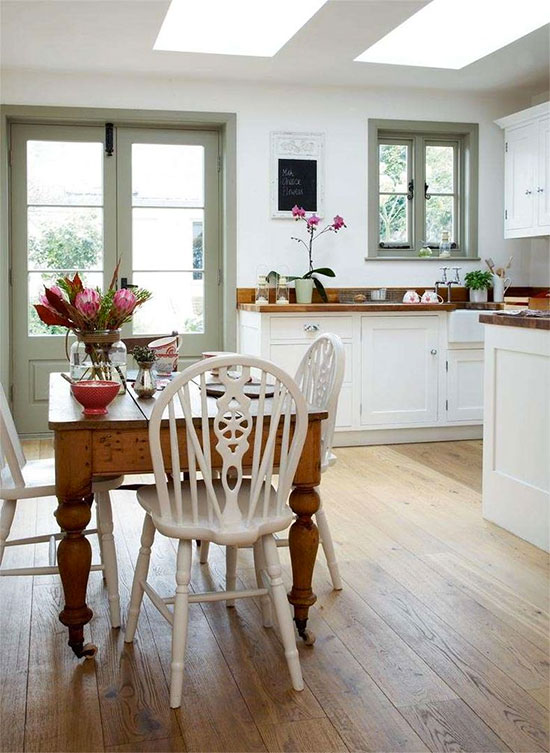 This soft grey-ish green is really lovely, and feels more classic and timeless.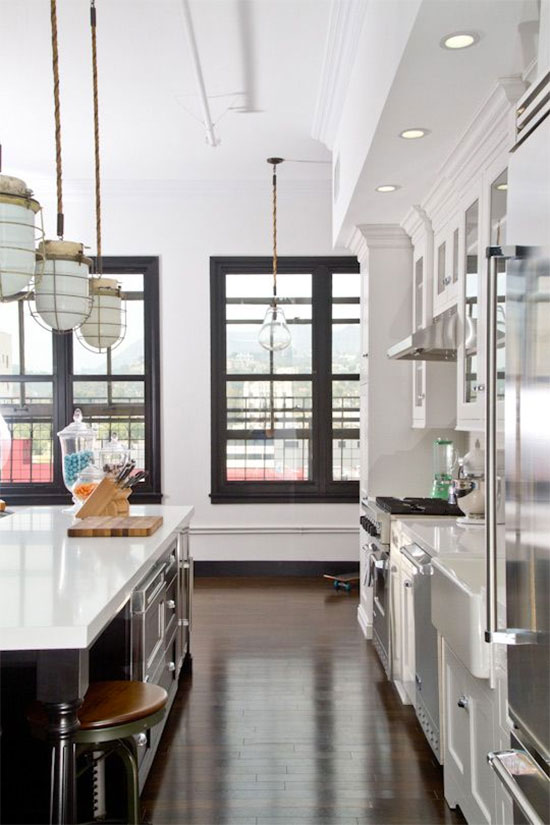 And of course, there's always black! These black window frames are so striking and beautiful, and would definitely work in a more traditional home.
So, what do you think? Would you try this trend? Be sure to check out my post on Bali Blinds for more ideas to give your windows a spring makeover!