We made it to Friday! YAY. How was your week?? I started my new job on Monday, so this week has been exciting but also exhausting. In case you're curious, I'm now a social media specialist at Julep. It's a new role for me, and there's a lot to learn--new systems, new processes, and of course, a whole new company. But I'm loving it already! I mean, c'mon, a job where I get paid to be on Pinterest and Instagram? #pinchme.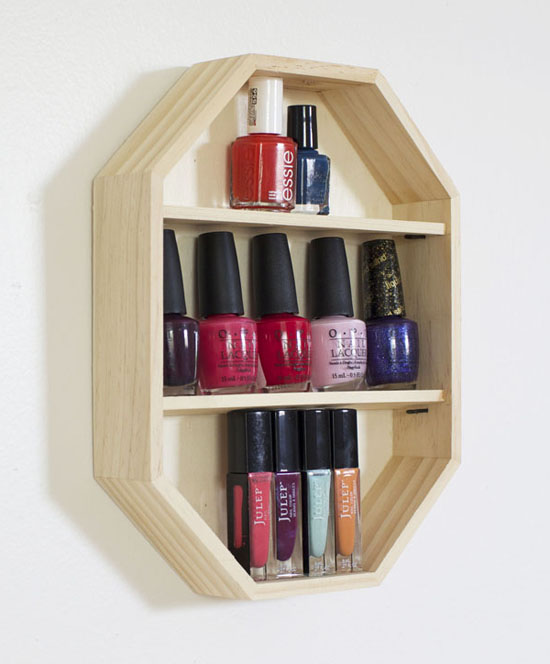 Fittingly enough, Wayfair posted a DIY project that I did for them this week…and it's a nail polish shelf! Check it out here and get the step-by-step tutorial.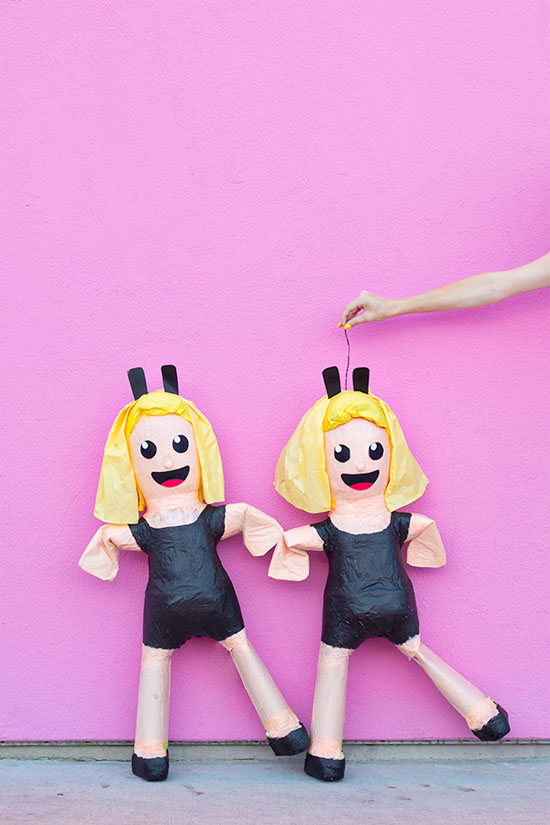 These dancing girl emoji piñatas are ridiculous. In the best of ways. And they're a DIY project too, so don't worry--you can totally make your own! In case you were worried.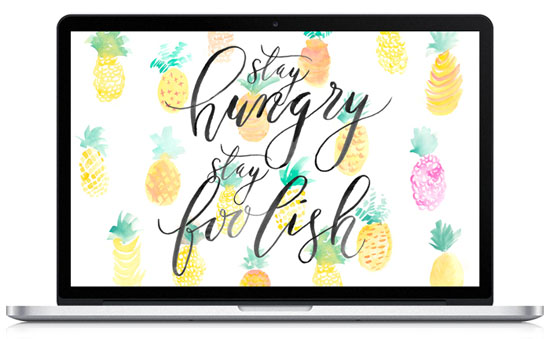 I love this free downloadable desktop wallpaper, from two of my fav bloggers--This Little Street and Coco+Mingo. Here's to hoping these two collaborate again in the future, am I right?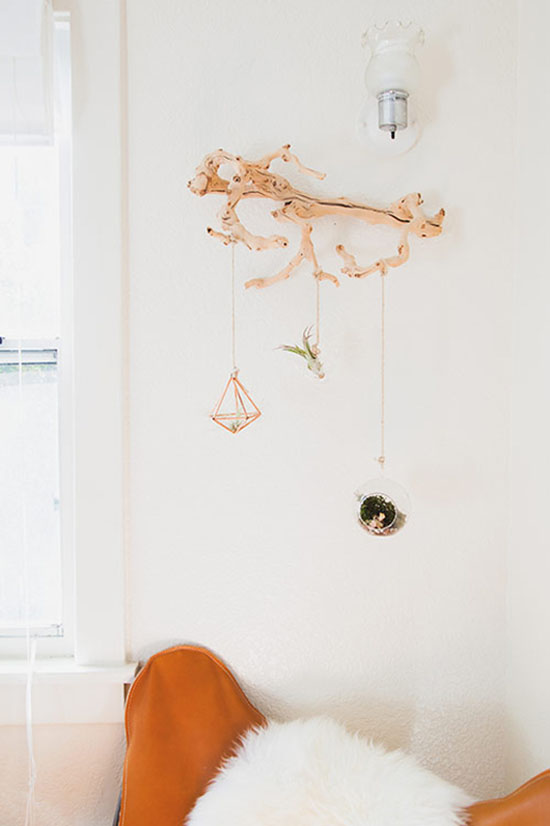 I just posted about Himmeli decor yesterday, and lo and behold, I found another example in the house tour sfgirlbybay posted on the same day. So pretty! I love that piece of driftwood on the wall, too.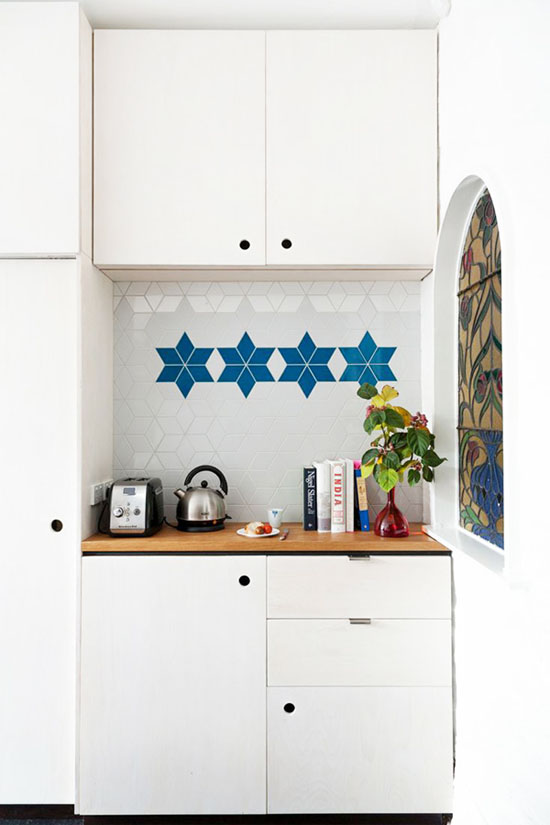 And here's another photo of something else I posted about this week--circular cutout drawer pulls! This photo is from a feature on The Design Files.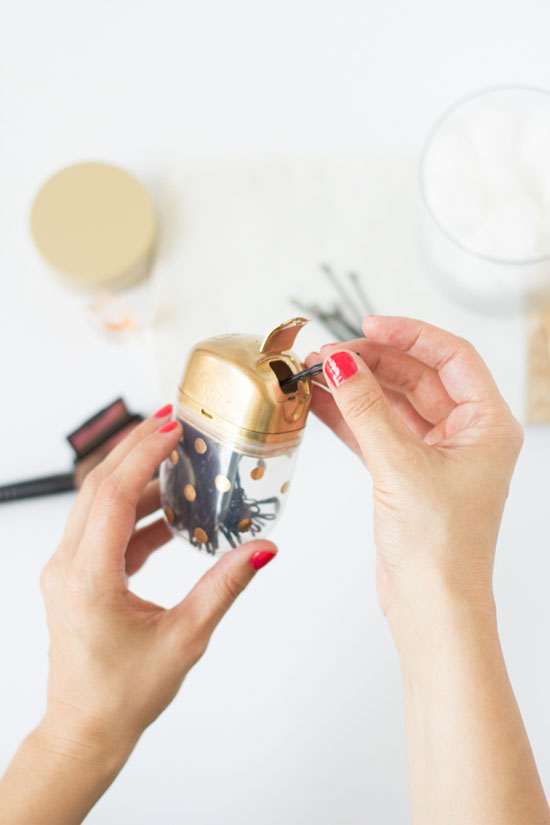 Can you guess what this DIY bobby pin case was made out of? Ok, I'll tell you. A Tic Tac box! So genius.
Hope you all have a great weekend! Ben's sister and her fiancé are coming to Seattle, so we're looking forward to hanging out with them and doing the tourist thing with his family.


Himmeli are traditional Finnish decorations made of straw (from the Swedish word himmel, meaning sky or heaven). They were traditionally used as Christmas decor, but I've been seeing lots of cool pieces that would totally work year-round. While some of these are made with straw, a lot of them were made with inventive new materials, like copper tubes or even plastic coffee straws (hello, genius!). What do you think of Himmeli decor?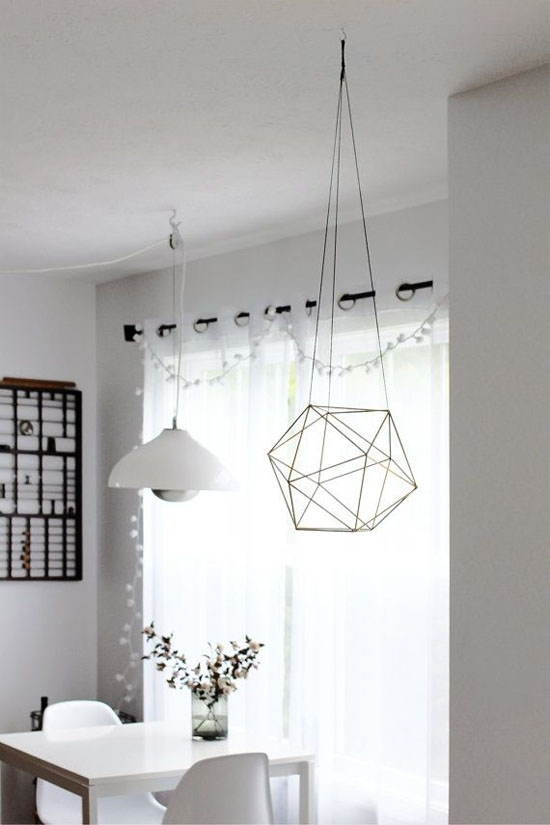 I love how delicate, sculptural, and geometric they are.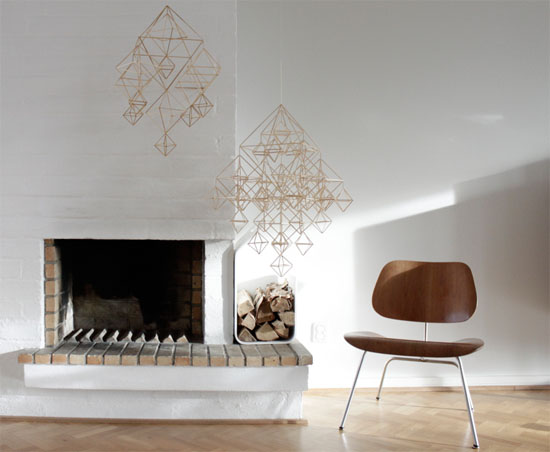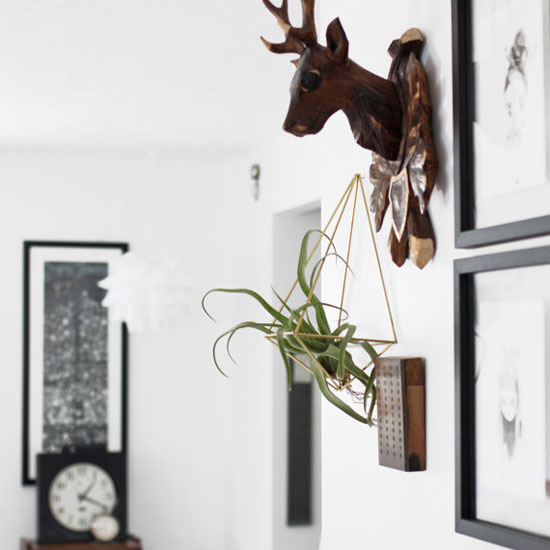 And they work perfectly as little hanging holders for air plants!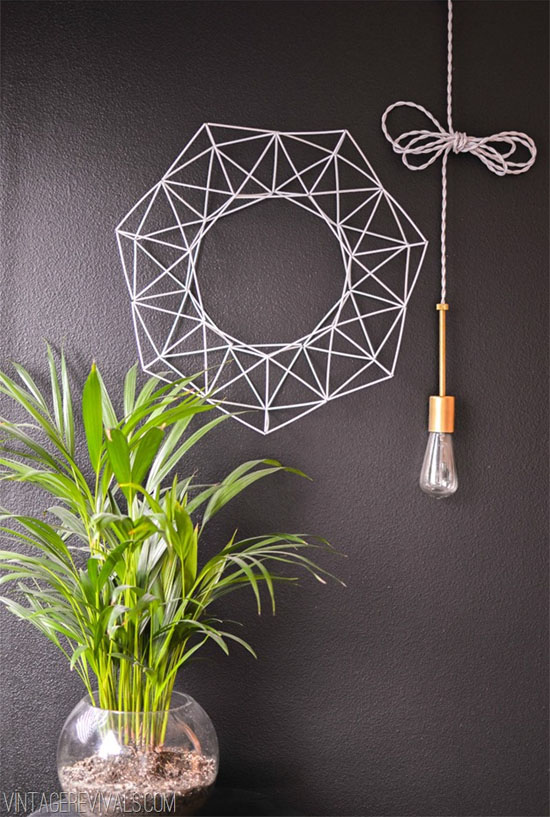 This modern wreath doesn't look too Christmas-y--I think it could stay up all year long!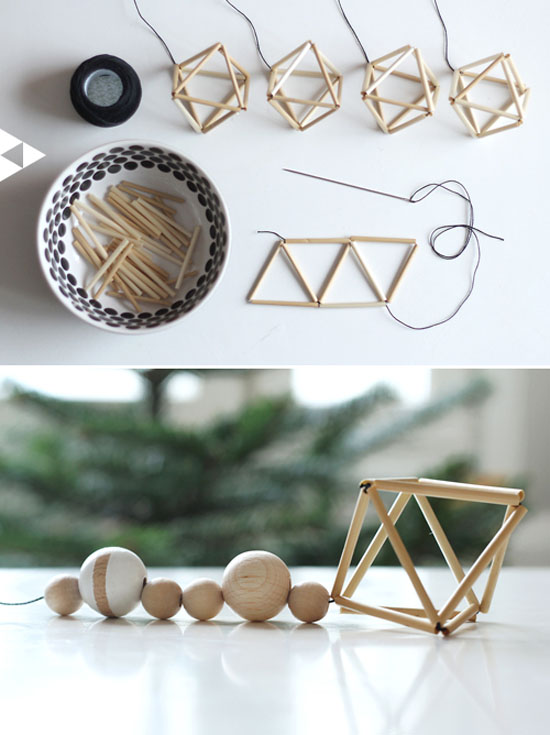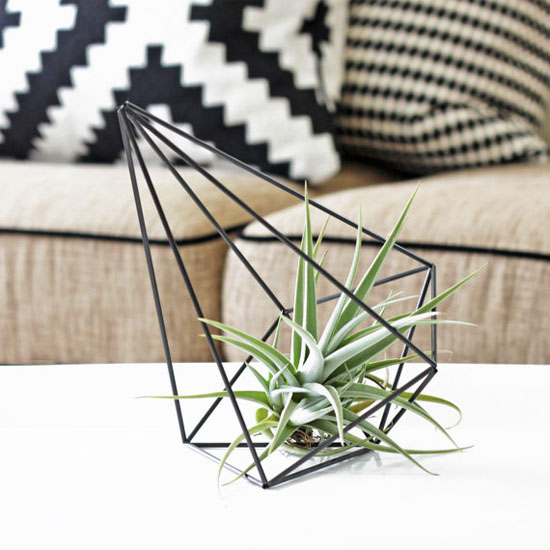 I just LOVE that gem piece above. I've got to make myself a DIY version!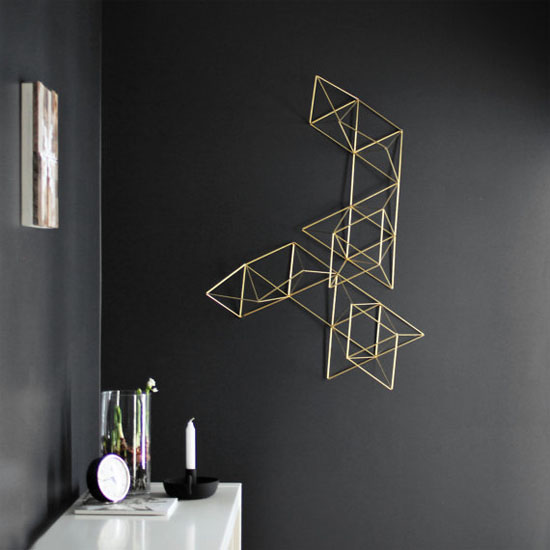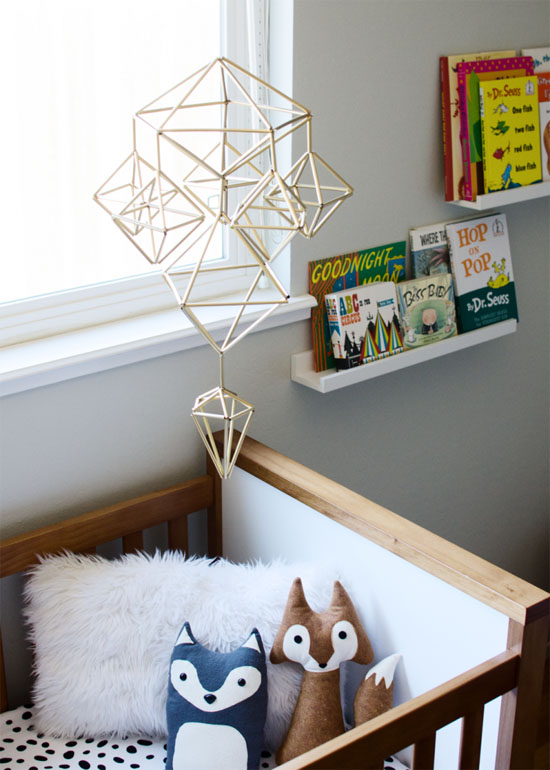 Himmeli would be perfect as a mobile in your baby's room, too!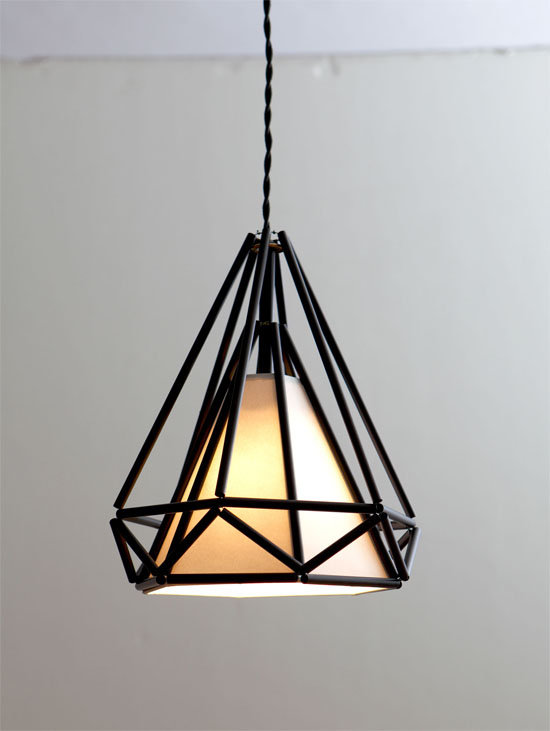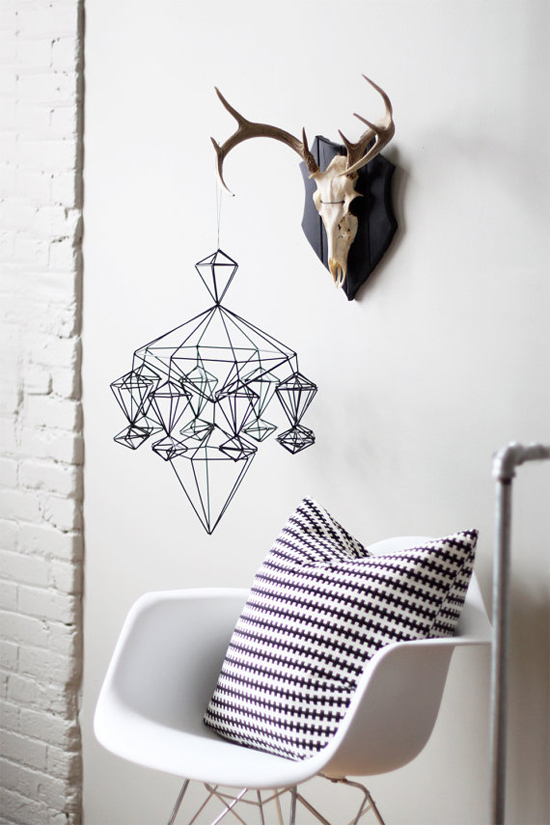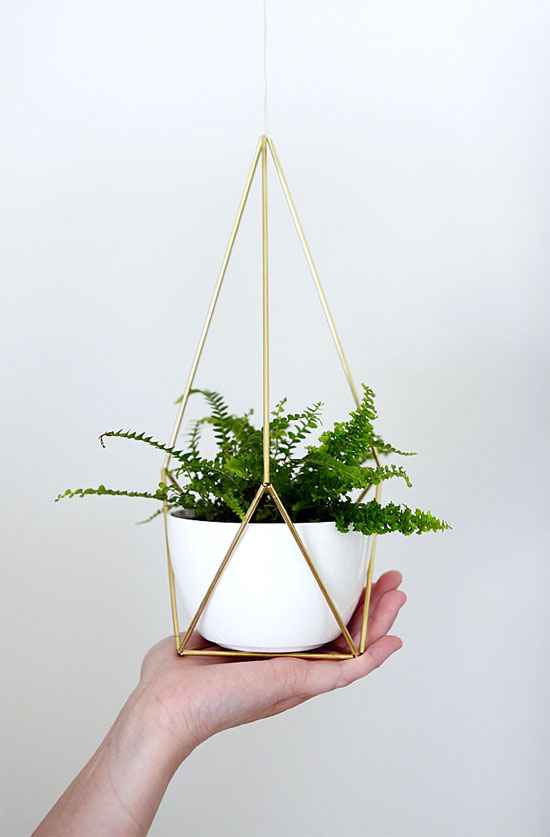 Sighhh. So pretty! And totally DIYable. Several of the images above actually were DIY projects. Can you guess which ones?
1 / 2 / 3 / 4 / 5 & 6 / 7 / 8 / 9 / 10 / 11 / 12



I'm excited to announce that I'm a new contributor over at the Bali Blinds blog! They posted my first project for them yesterday: these easy peasy DIY birch log candleholders. This project is really quick, inexpensive, and doable. So no excuses! Check out the full tutorial here. I think these candleholders would make great gifts around the holidays, and the birch logs will pair well with other seasonal decor as we transition into fall and winter. I was inspired by these votive holders on Terrain (which sell for a whopping $48), and since I still had two sizable birch logs left over from this project, it was a no-brainer!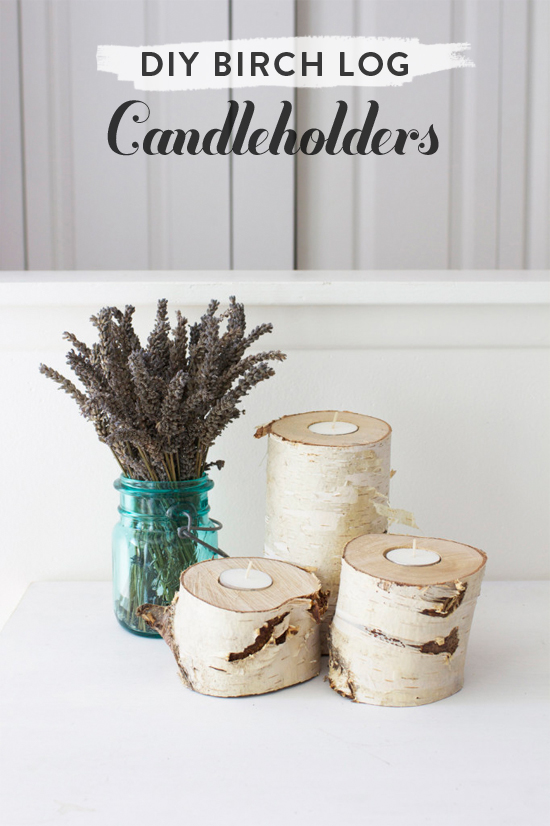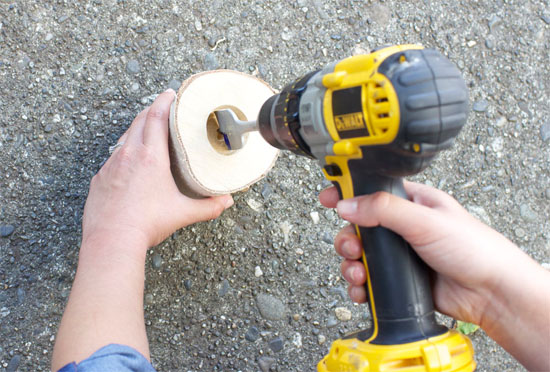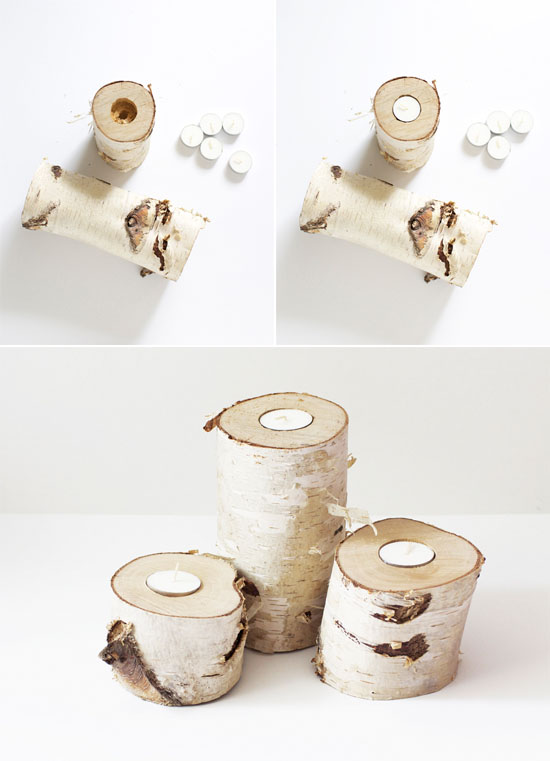 You can totally make these with regular logs as well…but I do think the birch is oh-so-pretty.
Don't forget to check out the post on Bali Blinds to get a list of supplies and step-by-step instructions!

I don't really know exactly what to call this trend, but I do know I love it: circle cutouts (or holes) used in lieu of knobs on cabinets and drawers. It's so clean and pretty! Do you know if there is an official name for this kind of drawer pull? Have you seen these around as well? I feel like they could save you a whole lot of money on kitchen hardware. Plus they don't take up much visual weight, which is great for small spaces…or if you just like that clean, modern look.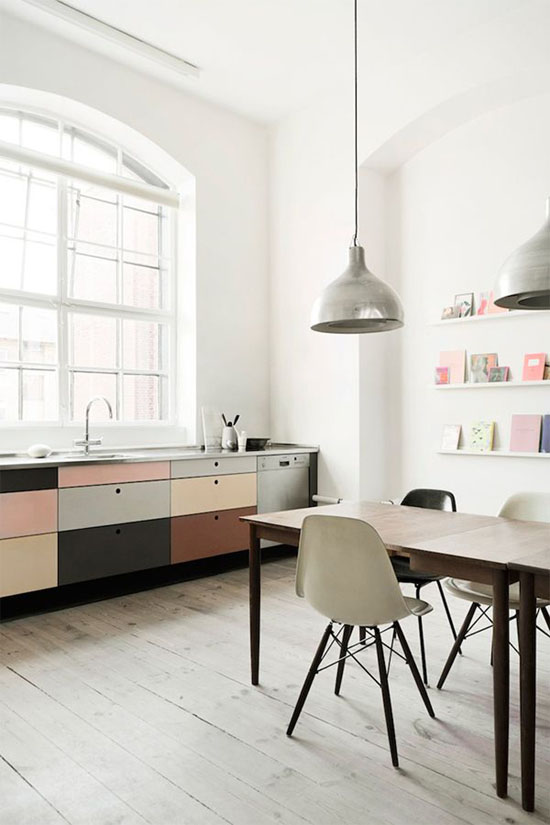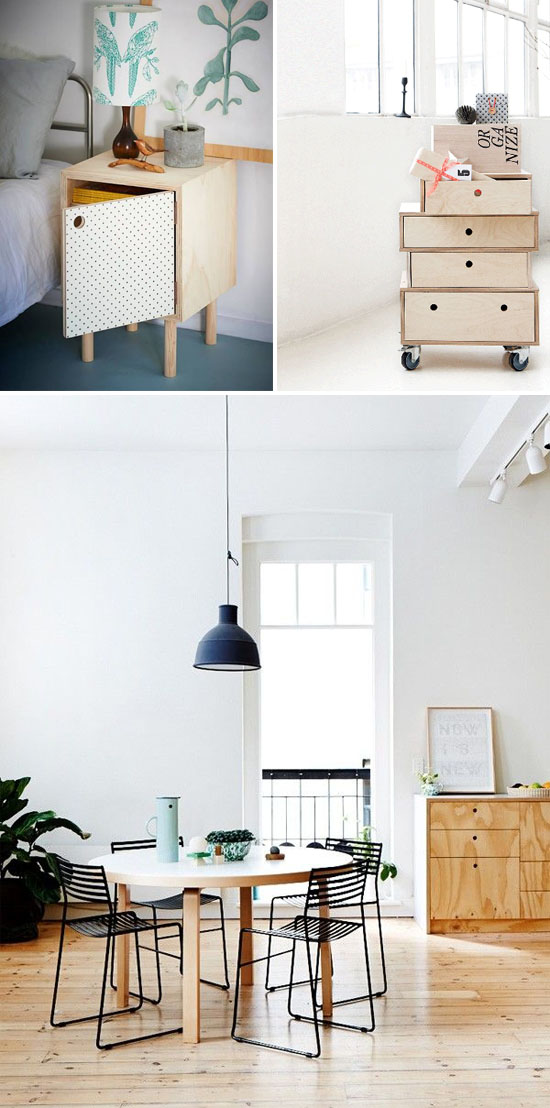 Gorgeous, right? I love the nightstand and the rolling side table above. Especially the side table. Those wonky stacked drawers are so cute and unique!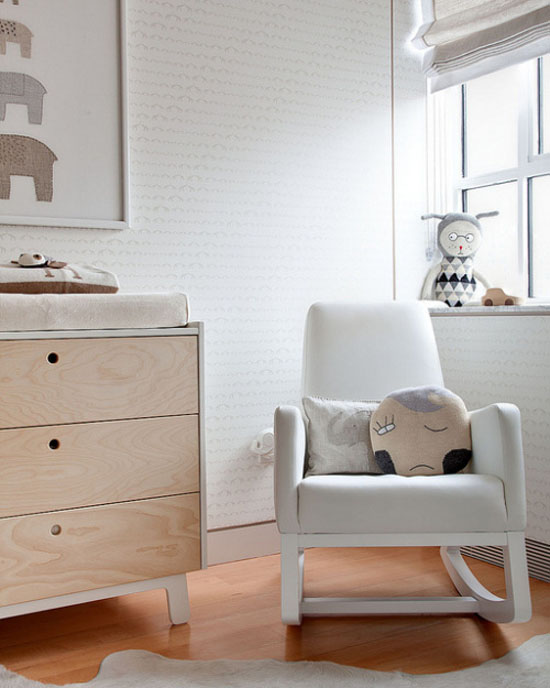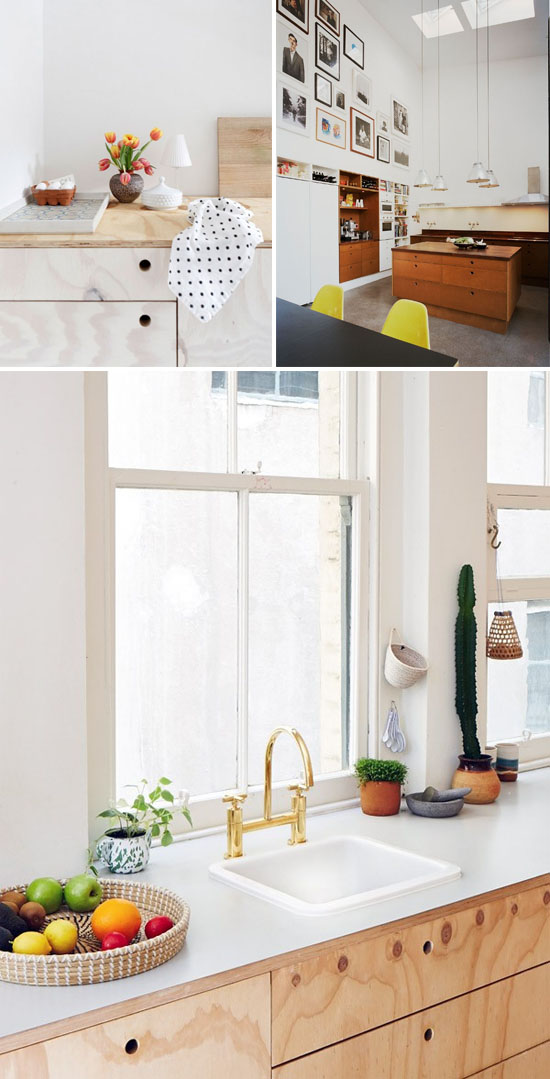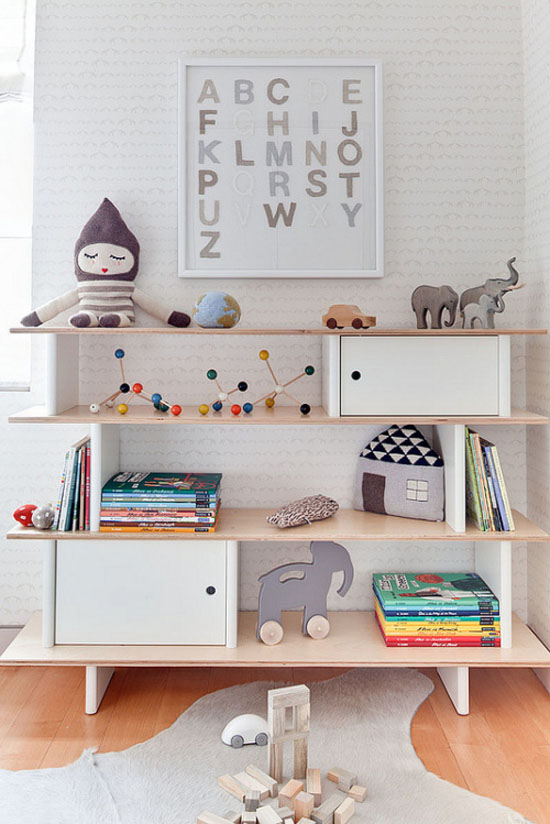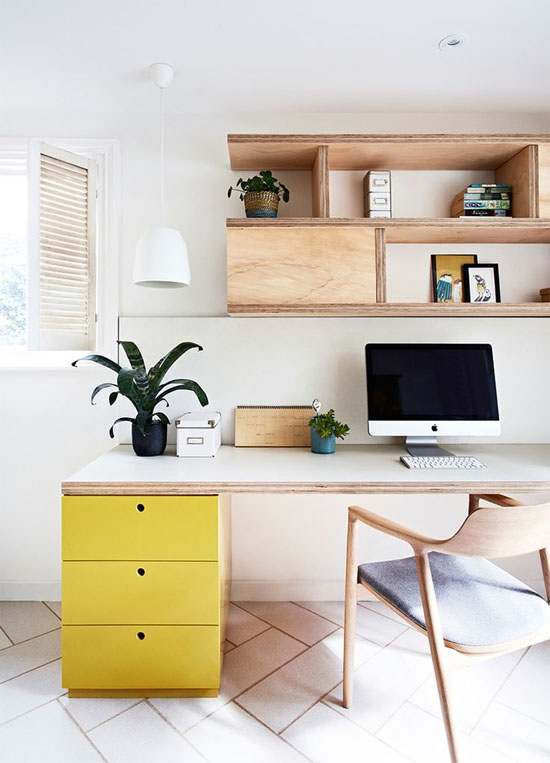 What do you think of this trend? Yay or nay?
1 / 2 / 3 / 4 / 5 / 6 / 7 / 8 / 9 / 10