Everyone knows kitchens can be majorly expensive to renovate...but that doesn't mean you can't do a makeover on a tight budget! One of the easiest and cheapest ways to make a BIG impact is to paint your cabinets--especially if you currently have those terrible, outdated wood ones (been there). I've always loved white painted cabinets. But lately, I've been noticing a lot of colorful ones...and I kinda love them too! What do you think? Would you paint your cabinets with a fun color? Or would you stick with something classic like white, black or grey?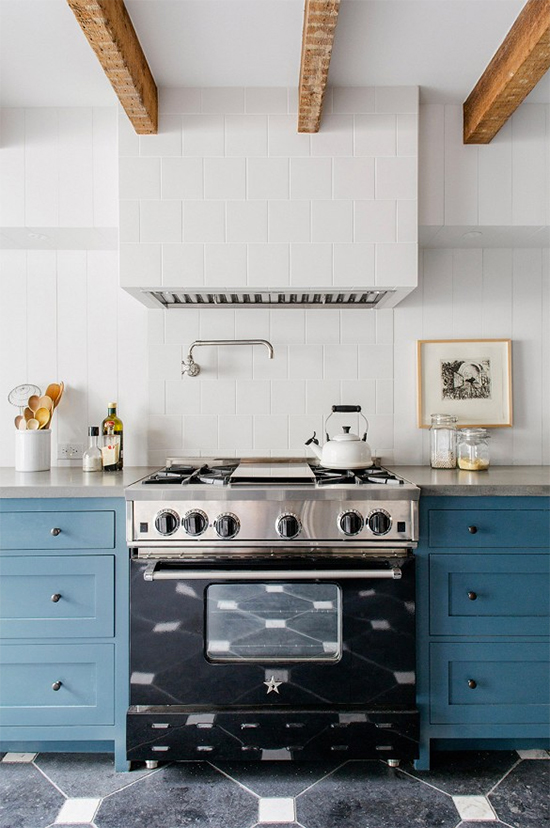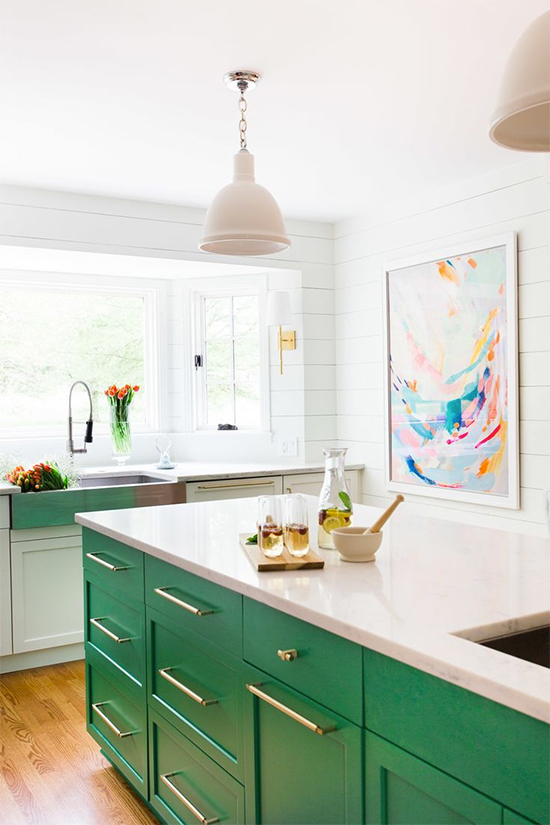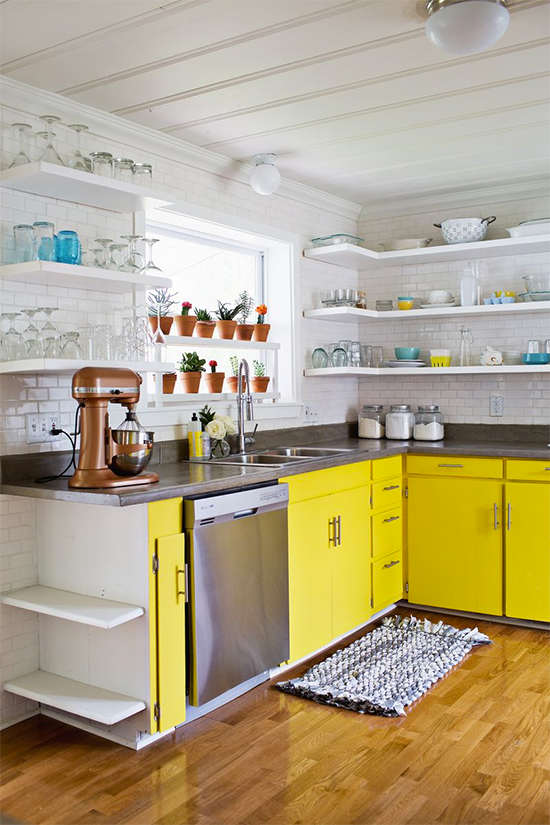 To keep this look from being too overwhelming, paint just the lower cabinets and do open shelving on the top (or white upper cabinets).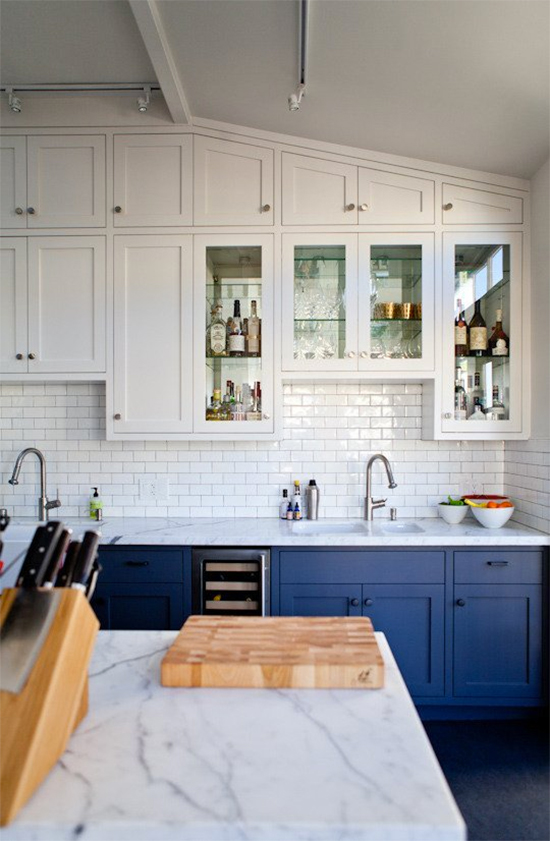 If you're worried about picking a color that's too trendy, go with navy. It's a traditional color, but still looks very striking and unique in the kitchen.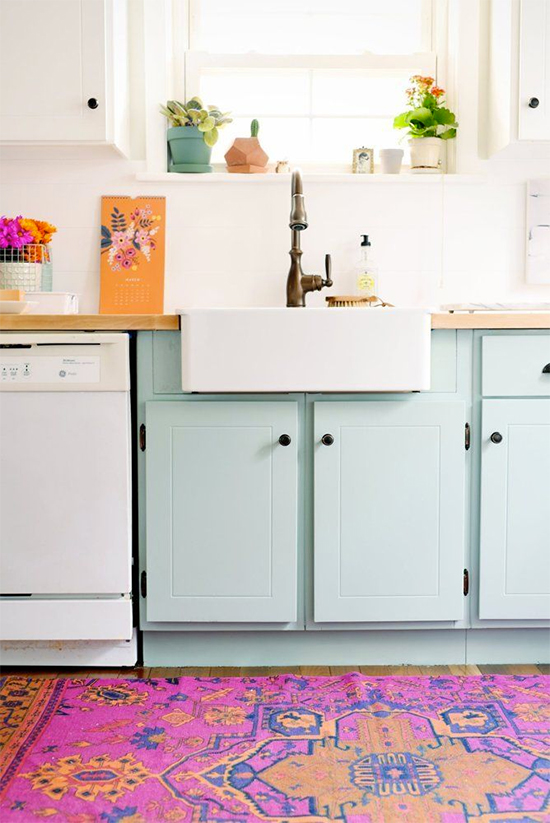 This mint green is really pretty too! What color would you choose?
Happy Friday, everyone! Hope you all have a great weekend.


Happy Tuesday! I'm over on Bali Blinds today, sharing some creative ways to paint your walls. If you've never considered anything besides just painting your wall in all one color...get ready. There are SO many cool and creative wall ideas, ranging from super easy to more complex.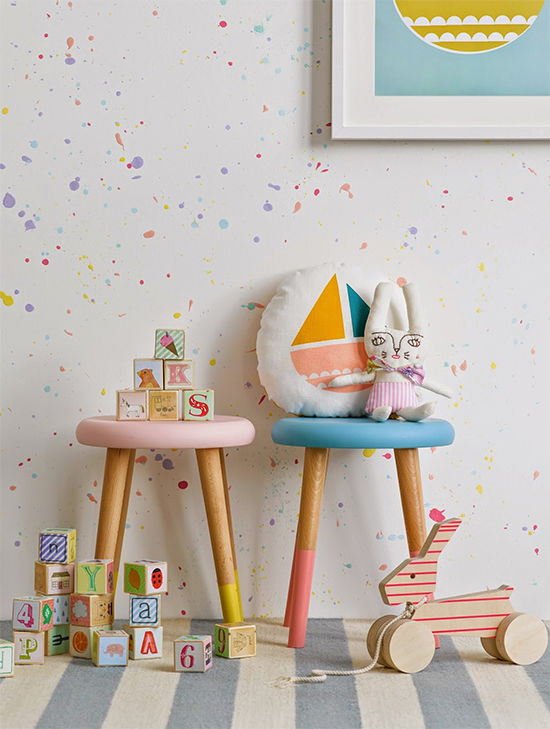 1. Splattered paint. Let's start with an easy one! This might even be easier than painting your wall the "normal" way. Just make sure you put down something to protect your floor, because it'll probably get a little messy. I love how splattering the paint allows you to incorporate several different colors in a simple, cohesive way that doesn't feel overwhelming. It's perfect for a kid's bedroom or playroom!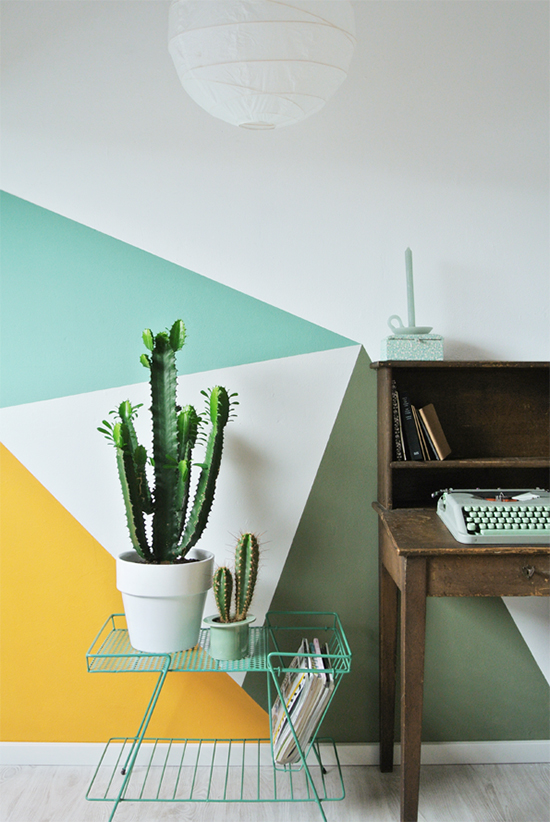 2. Triangle pattern. For a more grown up and clean look, try including a few paint colors in a graphic pattern like these oversized triangles. I looove how this wall turned out!
3. Scallops. This is another of my favorite ideas! It's similar to the half-painted trend, but the scallops make it look more finished and intentional.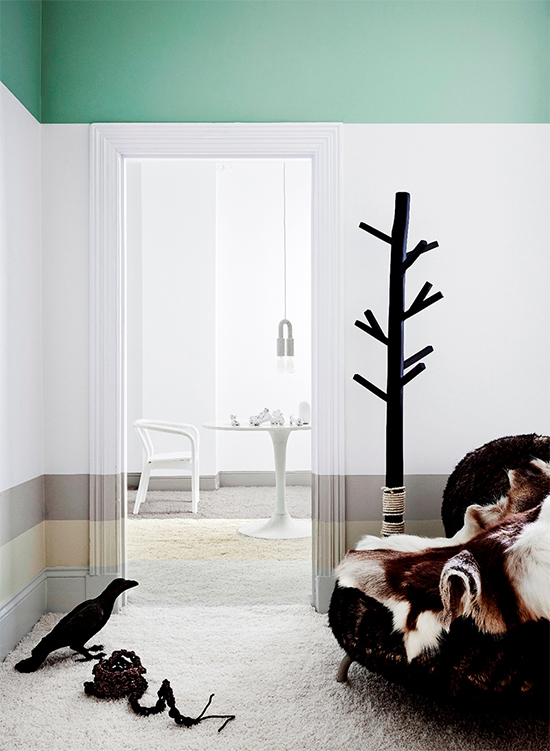 4. Bands of color. To get this look, divide the wall into bands of color at the top and bottom of the wall. It's much easier to execute than stripes, because the bands don't have to be quite as precise and perfect. And I think it looks more fresh and unique, too!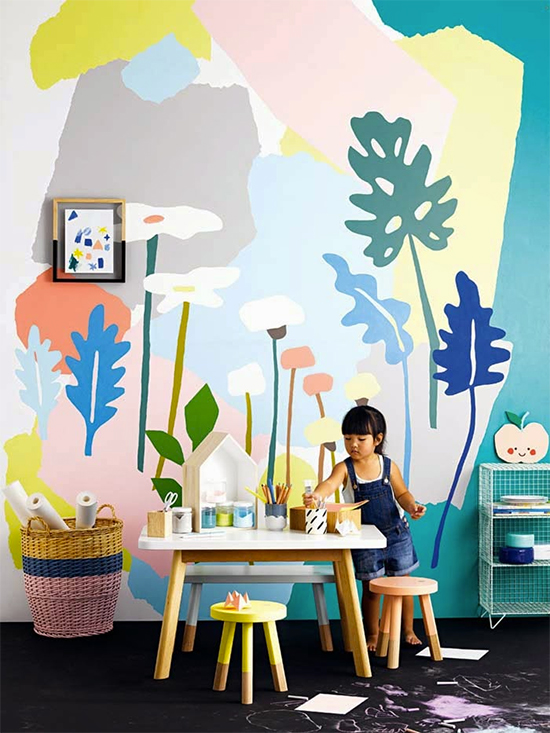 5. Colorful mural. Last but not least, I'm really digging this colorful mural. It's fun, cheerul, and imaginative--and it actually looks decently easy to recreate! I would start by rolling on paint in random patches to create the background. Once that's dried, add leaves and flowers and whatever else you want on top, either freehand or by using a stencil or projector.
Want more creative wall ideas? Check out this post I wrote awhile ago, plus my post on Bali Blinds today.
Then tell me, which idea is your favorite? Have you tried any creative wall ideas yourself?


In case you haven't noticed, plants are having a major moment right now. Palm fronds, banana leaves, cacti, snake plants, succulents, monstera leaves, air plants, fiddle leaf fig trees…they're filling up my Instagram feed! And I'm not complaining. Although I personally suck at keeping plants alive, I still love this "trend," especially plants against a pink background. It's such a fresh and pretty combination!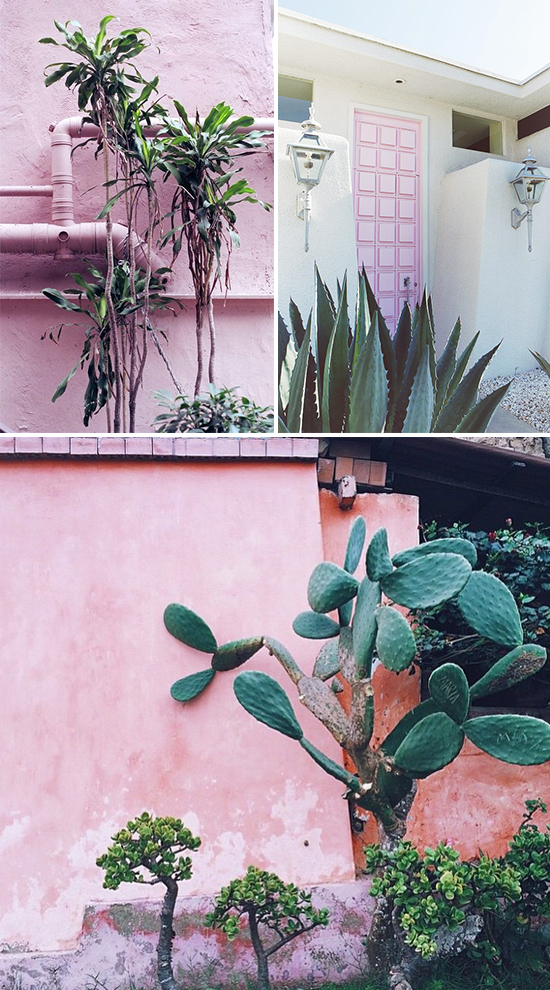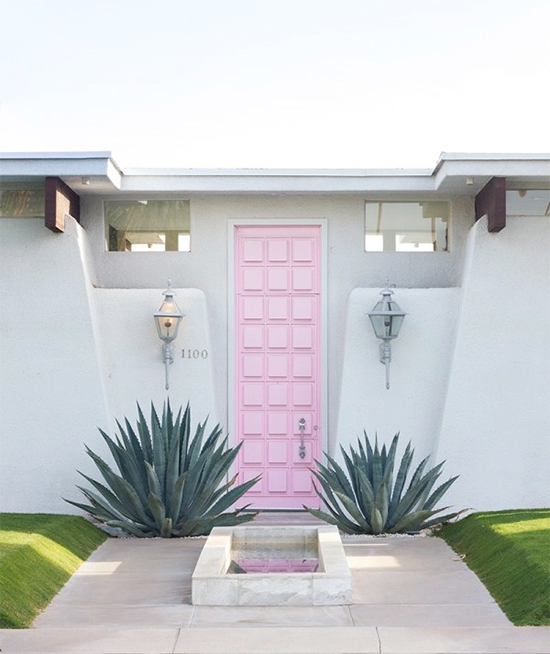 One of my favorite examples of plants against a pink background is this famous house in Palm Springs. It's the home of interior designer Moises Esquenazi, and there's photos of this entrance aaaallll over Pinterest (and Instagram). It even has it's own hashtag--#thatpinkdoor!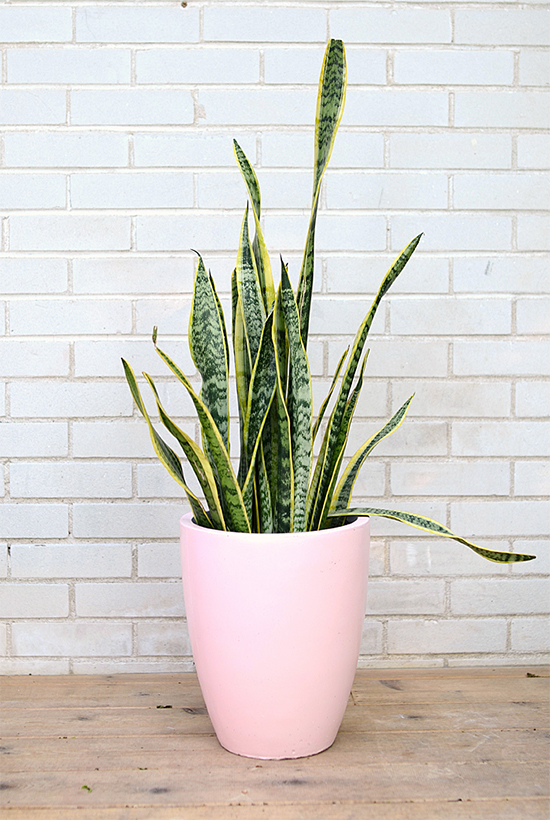 Another easy way to incorporate this trend into your home is with a pink planter. If you can't find one in the right shade, just take a can of spray paint to a plain planter, like this super-easy DIY by Nalle's House. Or you could follow these instructions for some planters with patterns!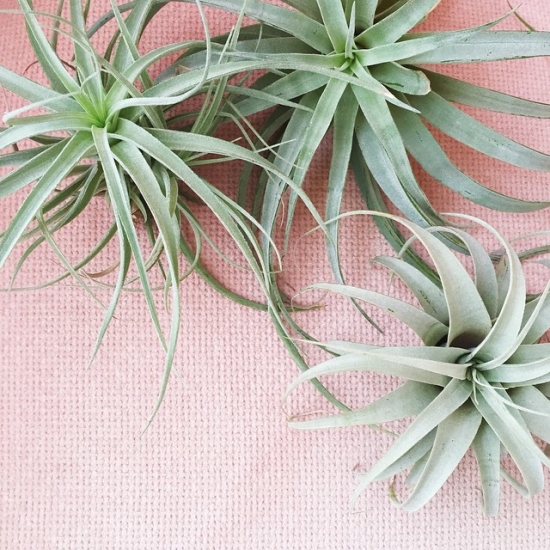 Last but not least, this was my contribution to the #plantsonpink hashtag. My air plants (still alive after over a year, woot woot!) against the pink chair in our living room.
Happy Friday! Keep an eye out for plants on pink this weekend. Once you start looking, I bet you'll notice them everywhere, both in your "real life" and in your Instagram feed. Hope you have a great weekend!

I saw this post the other day and thought it was such a cool and unique idea: hang up some art canvases with the back sides facing out! Ok, it may sound kind of weird, but it's actually a super smart way to repurpose old canvases. I personally have about ten stashed away in our guest room, that I don't want to get rid of but aren't good enough to hang up the wall. This is the perfect way to give them new life! If you don't have any canvases lying around already, you can easily get blank ones at any art supply store.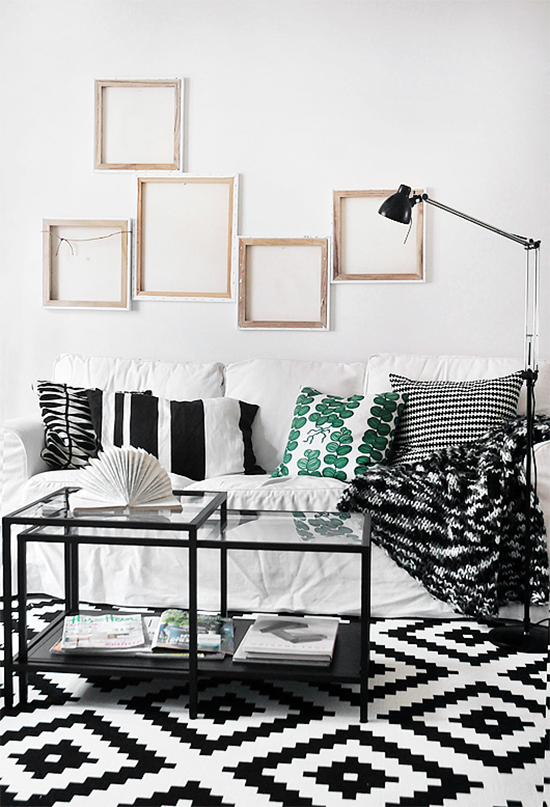 A gallery of them looks cool and artsy.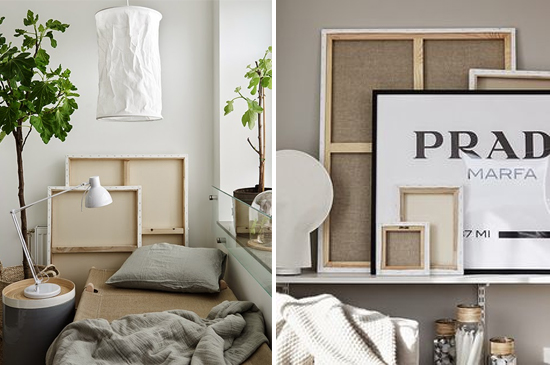 Or keep it casual by propping them up on the floor or a bookshelf. You can mix other frames in too!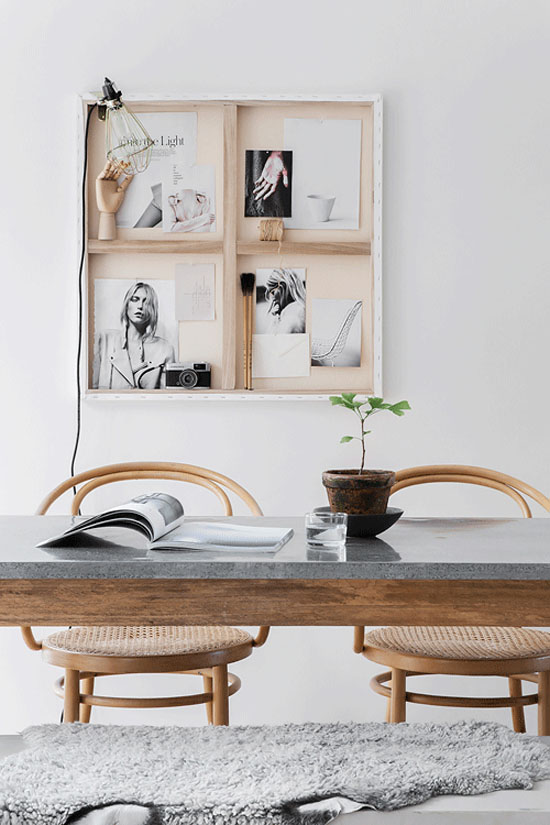 This idea is my favorite. I love how the wood frame becomes a shallow ledge for small treasures and trinkets...almost like a shadow box!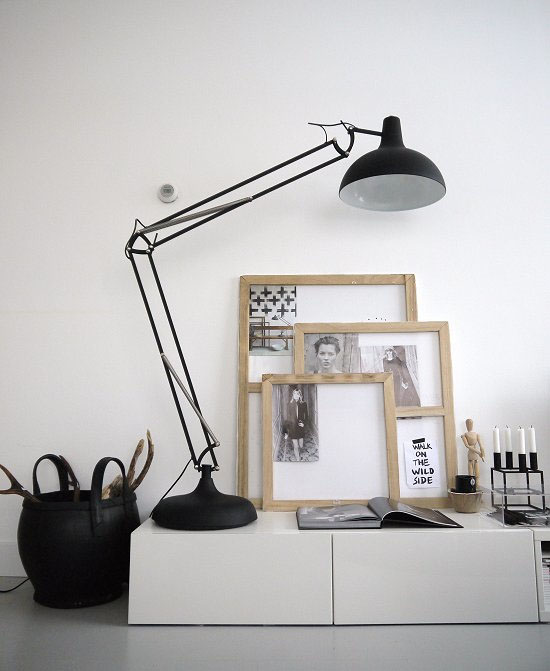 I wouldn't exactly call this a trend, as these are the only examples I could find. Maybe a micro trend? But anyways, I think it's interesting and creative.
What about you? Like it? Hate it? Would you try it in your home?