Jacquelyn Clark of Lark & Linen has been one of my favorite interior designers and bloggers for awhile. I love her classic, feminine, chic-but-approachable style, and I'm really inspired by how she's turned her basic, neutral condo into a space that feels super personal and unique! I've seen bits and pieces of her home here and there, but when I saw the full tour on Glitter Guide last week, I immediately asked Jacquelyn if I could share it with you guys, too. In case you haven't seen it yet, get ready for gorgeous...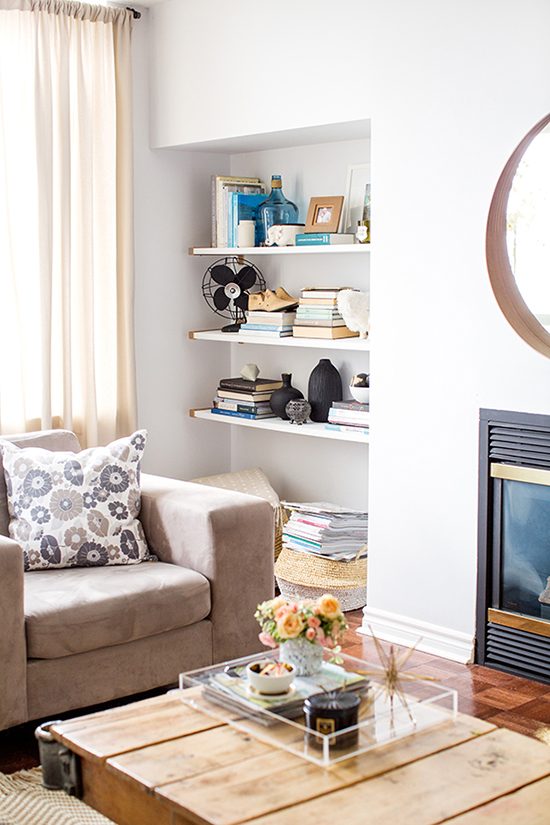 Jacquelyn decorates with lots of light colors and neutrals, then adds color and personality with accessories and textiles--which is exactly how I like to do it, too! It's super easy on the eyes, and makes it a breeze to switch things up with each season (or if you get bored with a certain arrangement).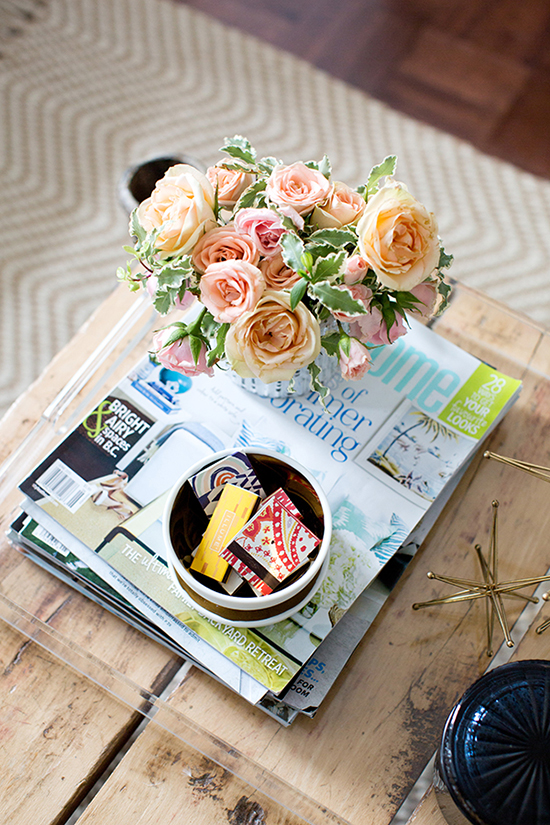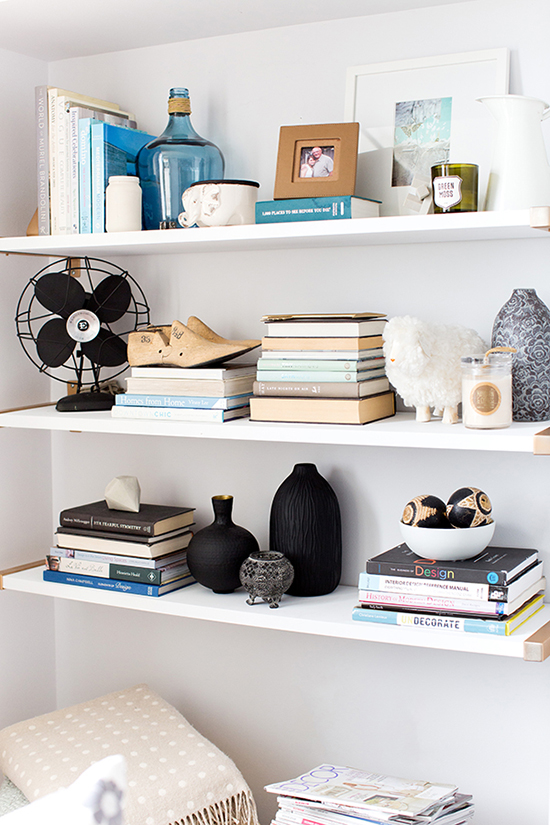 Jacquelyn is also awesome at styling. In the bookshelves above, I love how she mixed in decorative objects along with vertical and horizontal stacks of books. My favorite part is how she turned some of the books with their spines against the wall. It's a great way to incorporate books that don't fit in with your color scheme!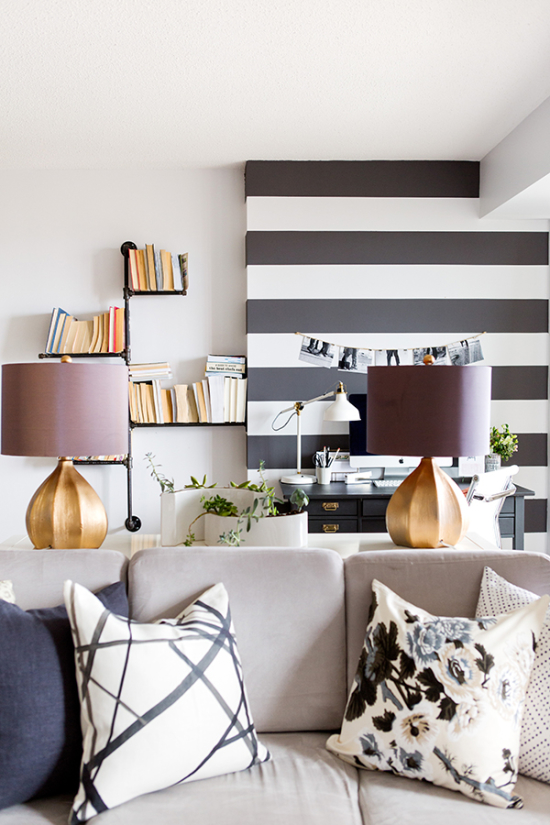 Speaking of books with their pages facing out, that pipe bookshelf is amazing, isn't it? It was a DIY project that Jacquelyn and her boyfriend built together. I think it might be my favorite detail in her home!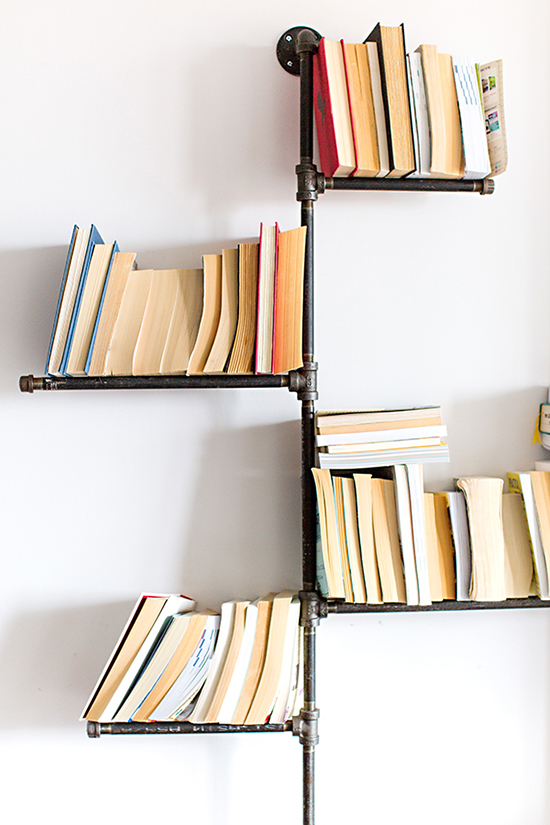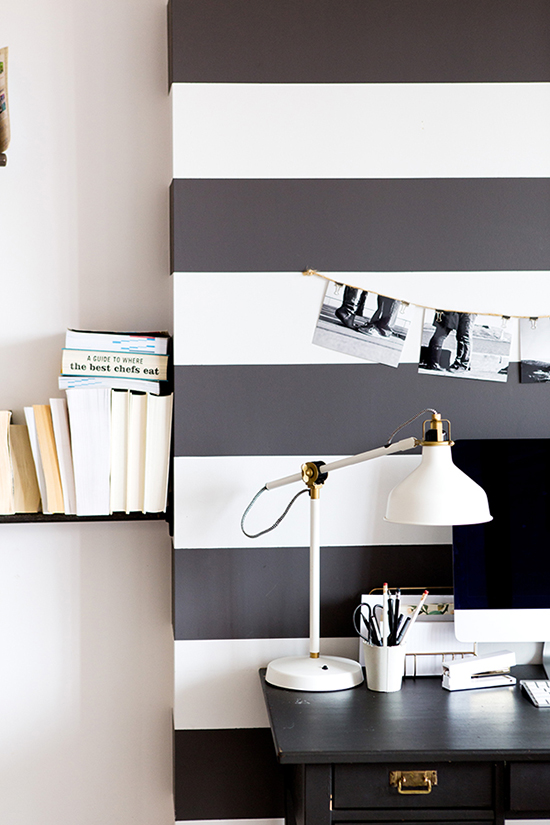 My second favorite detail is this little nook that serves as her home office. I love that she created a space that feels very distinct and separate, simply by painting some thick black stripes on the wall.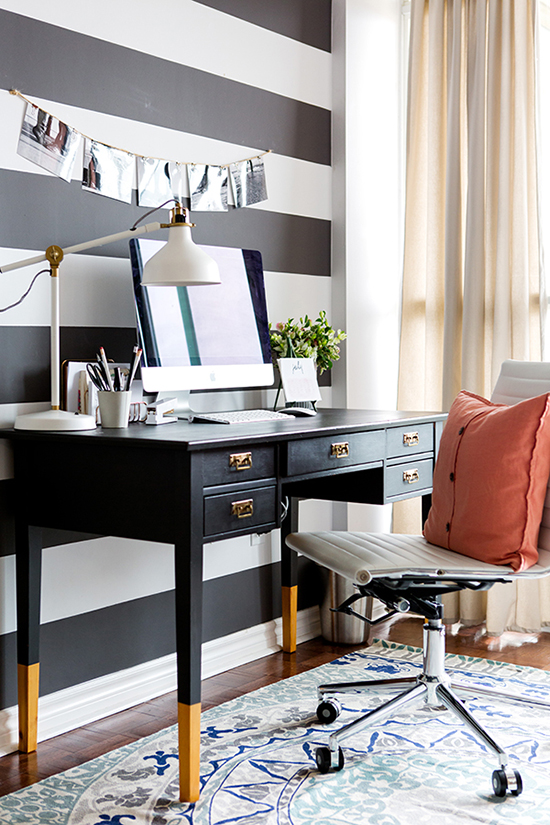 Her desk is awesome, too...she painted the top part a glossy black and left the bottom of the legs unpainted for a chic version of the dipped trend.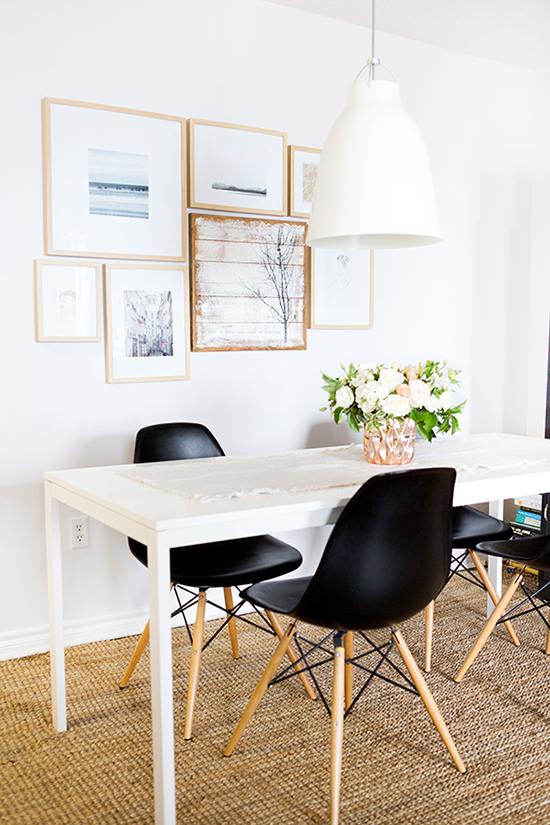 The same black, white, and neutral color scheme carries over into the dining room. I'm obsessed with that tight gallery wall and how she hung each frame so the edges nearly touch the frames next to it.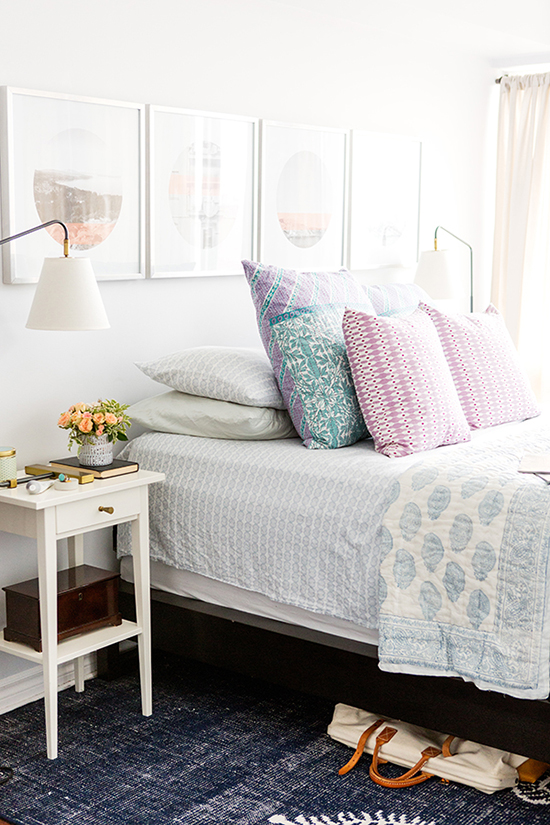 Last but not least, her bedroom! I've actually shared a picture of it before (in this post) and I looove it. My favorite part is those four frames above the bed. They're actually photos from Jacquelyn's own travels, which she then manipulated in Photoshop. I'm super inspired to do something similar with my own travel photos! I love the idea of making art that's a little more personal like that--but still artsy, too.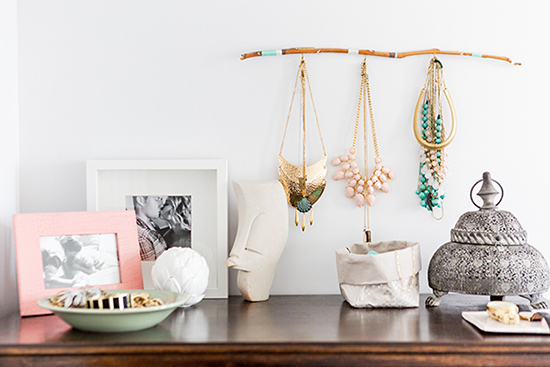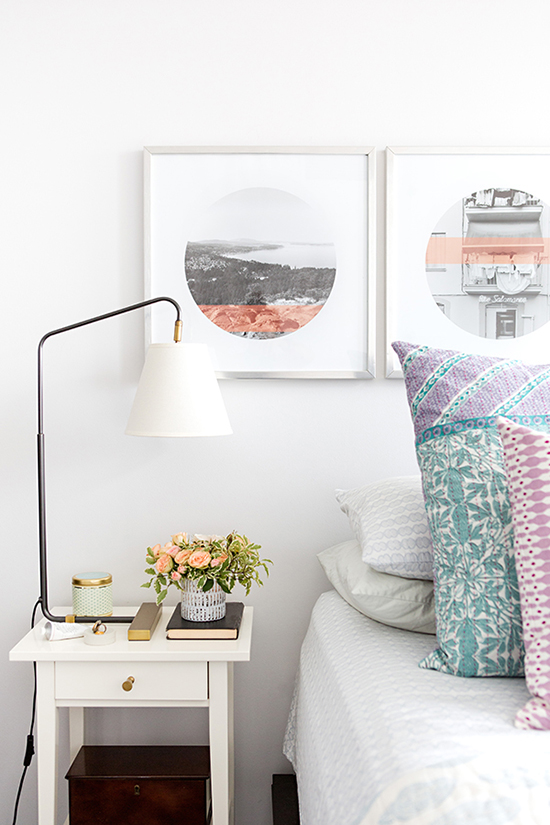 What's your favorite room or detail from Jacquelyn's house?? Check out the original feature on Glitter Guide for shopping sources and more info.
Photography by Anna Tsoulogiannis // Interior design by Lark & Linen Interior Design // Flowers by Sweet Woodruff


It's starting to feel a bit like fall! Are you ready for it, or dreading the end of summer? I'm a summer person myself, but when I think about the quintessential fall things, I do get excited for them: boots and sweaters, hot soups and apple cider, pumpkin patches and corn mazes, and of course, fall colors! So I put together a mood board with one of my favorite fall color palettes: purple and gold. But I didn't always love these colors…in fact, I used to hate them together. Check out my post on Bali Blinds to find out what changed my mind!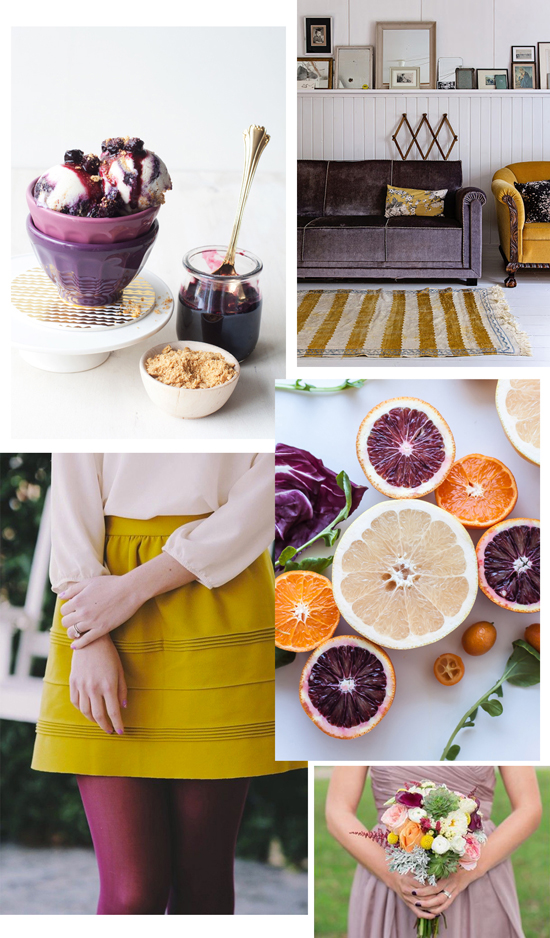 Image sources: Ice cream / Sofas / Outfit / Citrus / Bouquet
What about you? Are you a fan of purple and gold, or not so much?


You guys, it's AUGUST. Does anyone else feel like this summer is just flyyying by? Normally, I'd be sad about that--summer is my favorite season--but this year we're going to Europe in September, so I'm kind of okay with time going by fast until then. I'm still planning to enjoy every last bit of summer, but it's nice having something to look forward to in the fall. Speaking of enjoying summer, I thought I'd share a round up of my favorite Instagrams from July. It was another hot and sunny month in Seattle, and we took full advantage!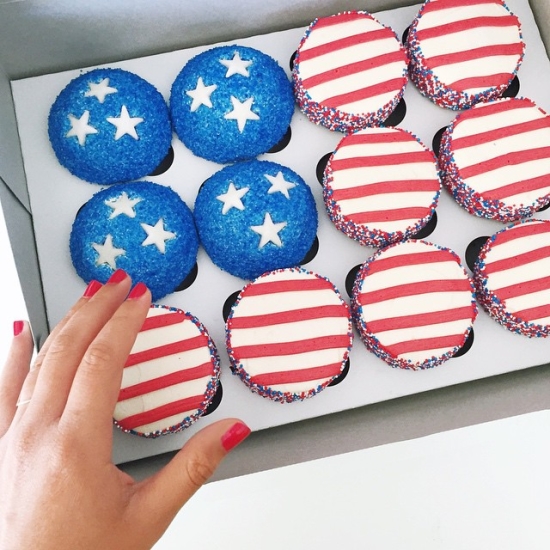 I kicked off the 4th of July with some yummy patriotic cupcakes from Trophy. SO cute.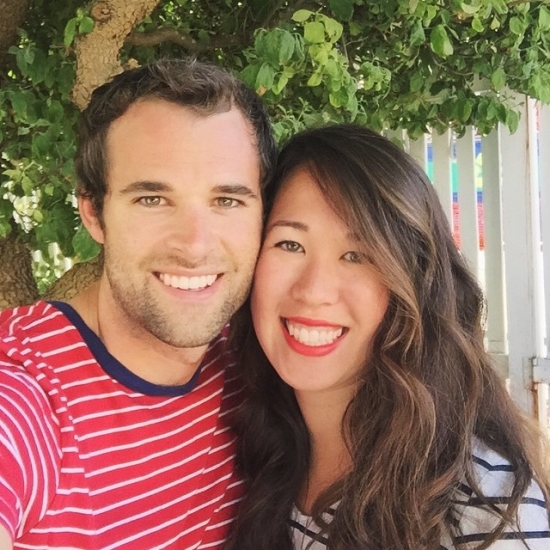 I made Ben wear red, white and blue with me and take a selfie on the 4th. He's a good man, that one.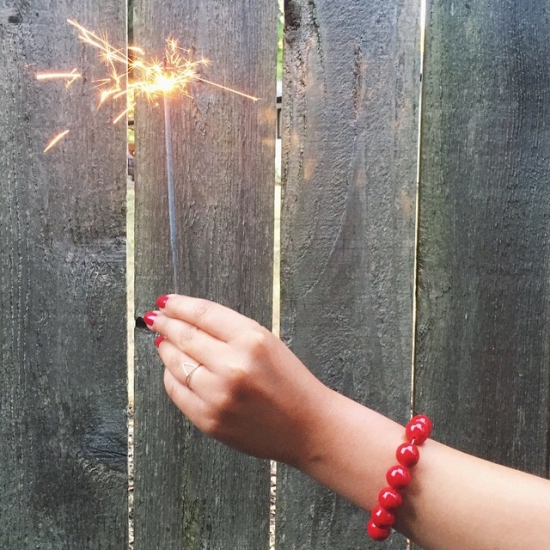 And we set off lots of sparklers and firecrackers, because duh.
We went to Pike Place a couple times this past month. I always love the flowers there.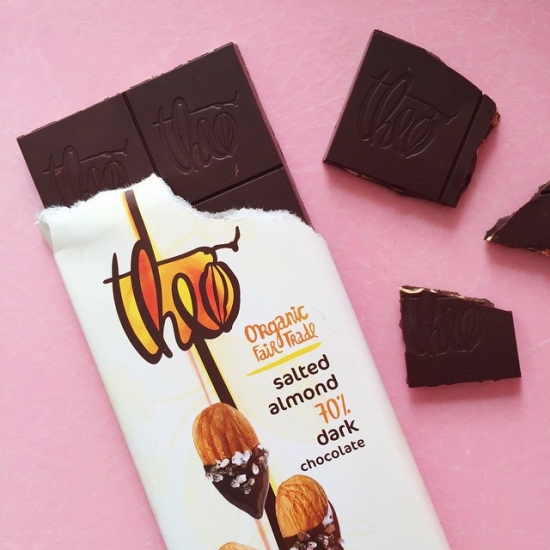 And we ate plenty of chocolate and ice cream--of course.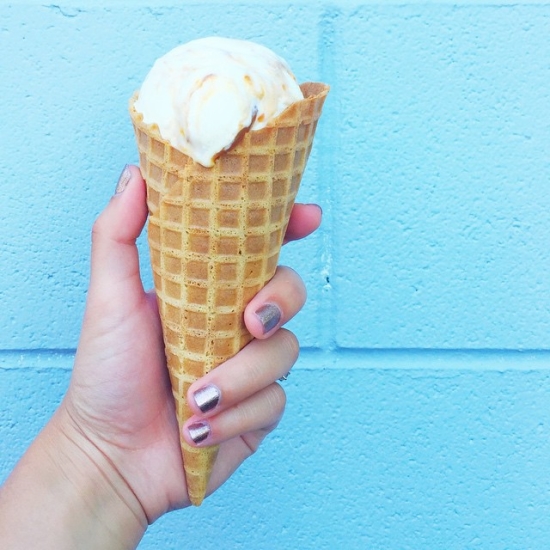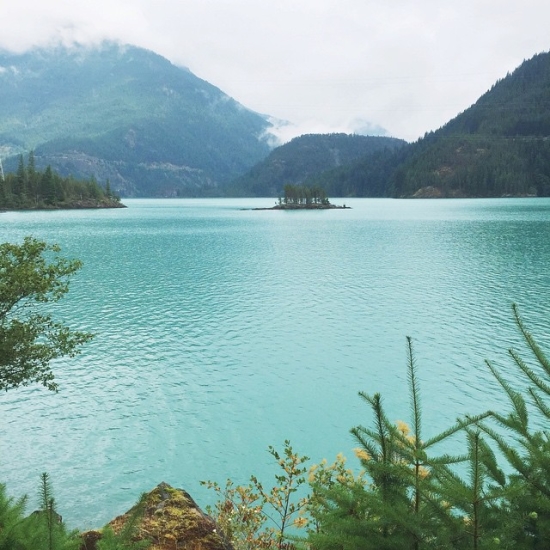 We went to Diablo Lake (here in Washington), which was the prettiest turquoise color. I don't feel like this photo even does it justice--it was SO pretty!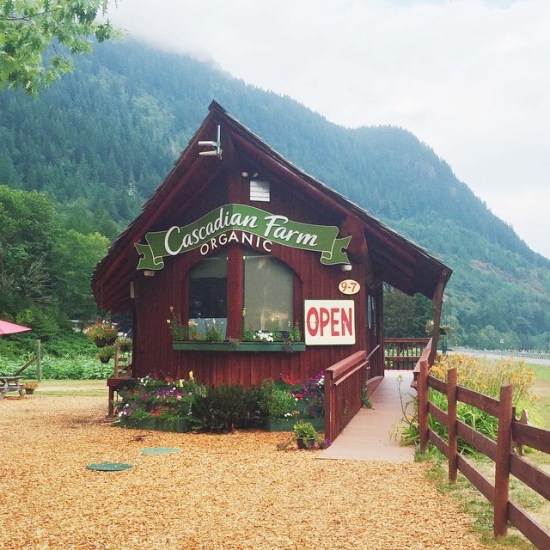 On the way back, we stopped at this adorable organic farm and got some fresh blueberries.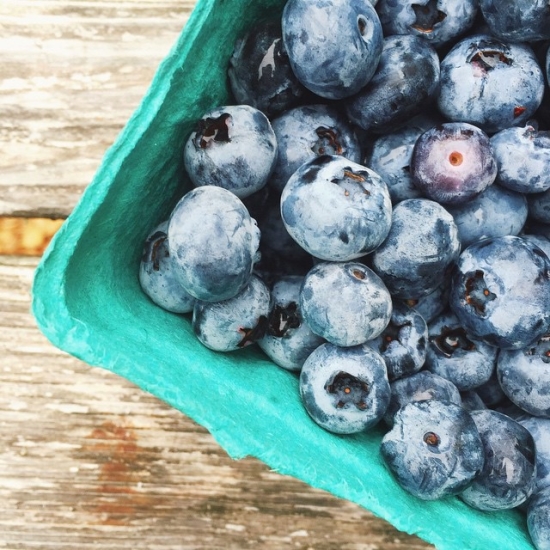 Literally, the best blueberries I've ever eaten. They were so sweet and delicious.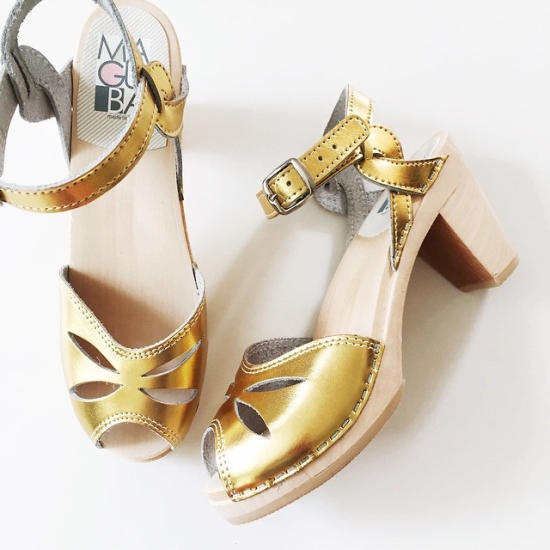 I got a few new things this month, including these gold clogs from my wish list...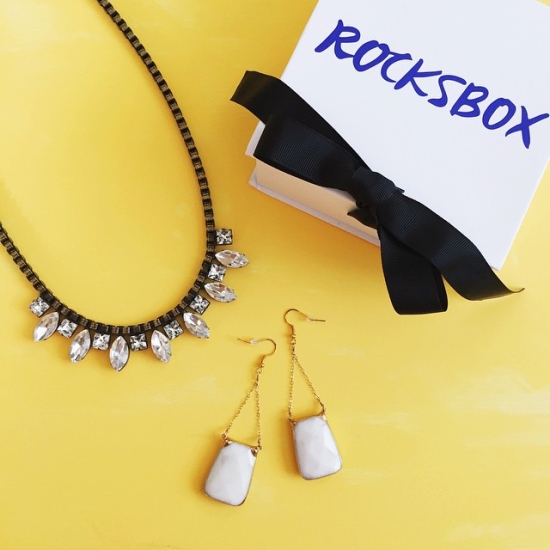 And these new baubles! I've mentioned Rocksbox a couple times before, but in case you haven't heard of it, it's a monthly subscription that sends you three pieces of jewelry every month (I also got a cute pair of gold bar studs in this set). If you're the kind of person who gets tired of jewelry quickly and always likes to switch things up (like me), you should try them out. Use the code athomeinlovexoxo to get your first box free :)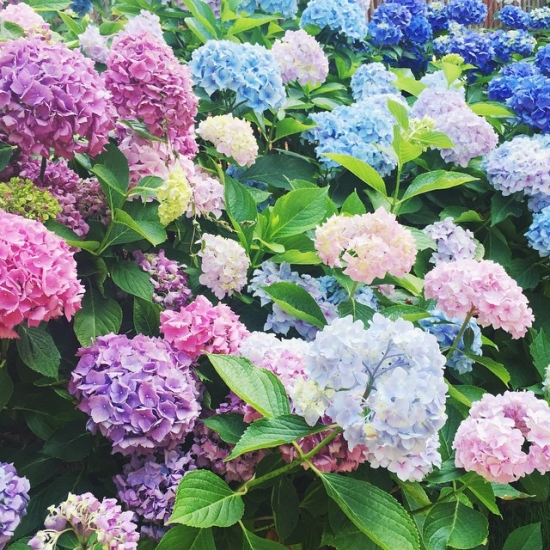 Lots of pretty hydrangeas in bloom this month (they're one of my favorite flowers!).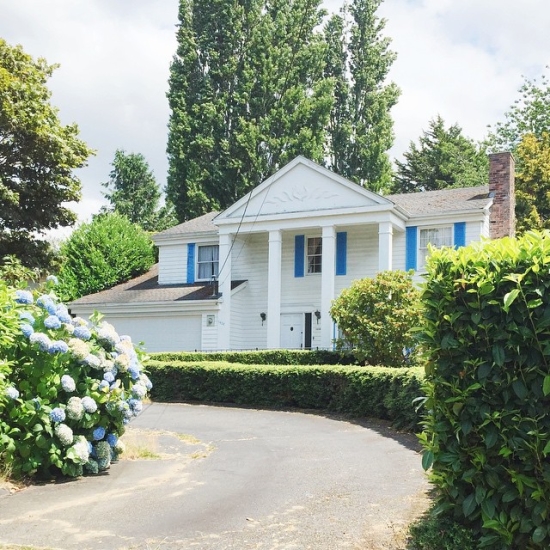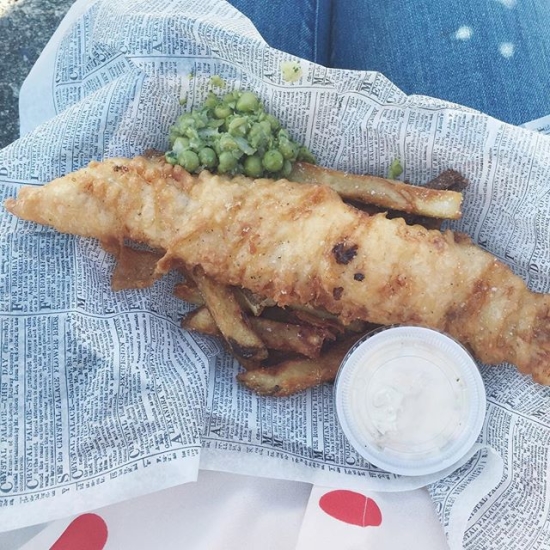 And because my life revolves around food (kidding, but only sort of) I took lots of food photos, per the usual. These fish 'n chips were from a food truck by my work called Nosh, and they're THE BEST that I've ever had. Seriously. It was a dangerous discovery because now I'm gonna be wanting those every single week.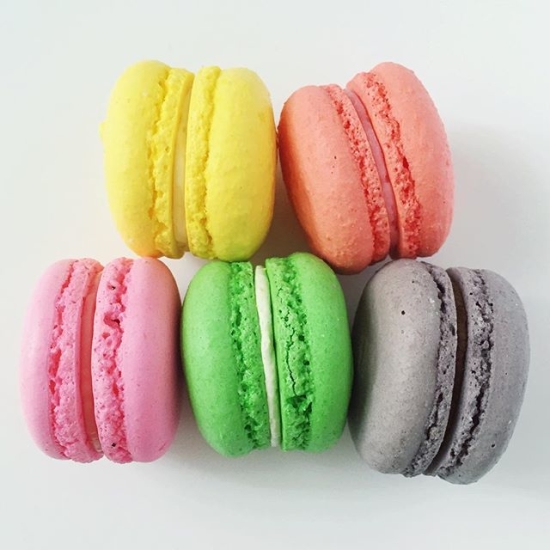 I found these colorful macarons at the farmer's market by our house and couldn't resist.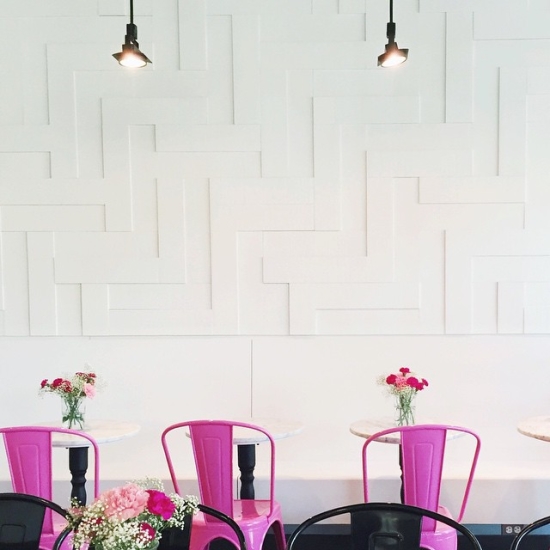 And this photo is from the interior of one of my favorite cupcake places, Cupcake Royale. I love those pink chairs!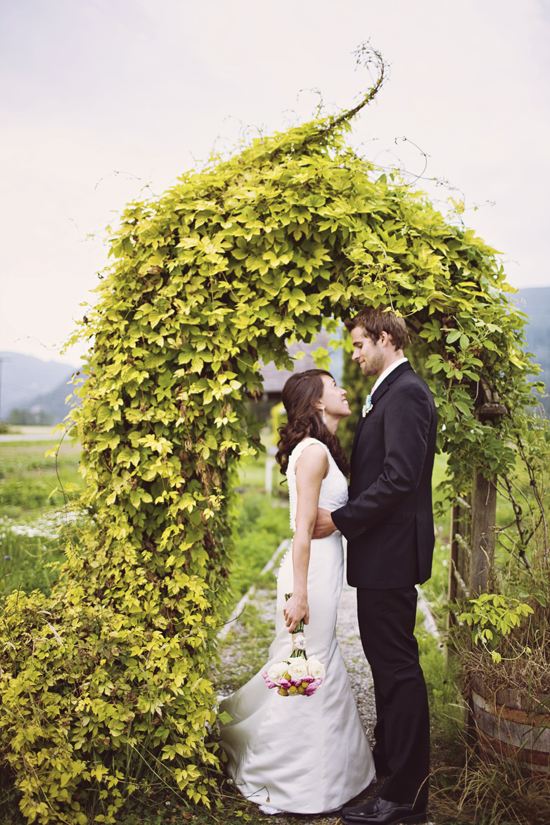 Last but definitely not least, July 31st was our wedding anniversary…five years!!! It's been a lot of fun so far, and (as cheesy as it sounds) it keeps getting better. I'm super excited to see what year six holds for us!
All in all, my July was awesome. Hope yours was too! August, here we go...

I'm really excited to be joining Michaels Makers this year, along with a bunch of my favorite crafty bloggers (check out each of our blogs and bios here). Michaels kicked off the program last week with a summit in Sonoma that looked sooo fun. I didn't go because I'm already asking off a bunch of time from work this year...but as soon as I saw the photos start rolling in on my Instagram feed, I seriously regretted that decision. The setting looked beautiful, the details were all gorgeous, and the Makers who attended got to take four amazing Creativebug classes: weaving, watercolor, paper flowers and image transfer. I want to learn all those things!!!! Luckily, I still can (and you can too) because Michaels made each of the classes available online for FREE until 8/22. You better believe I'll be taking advantage of that.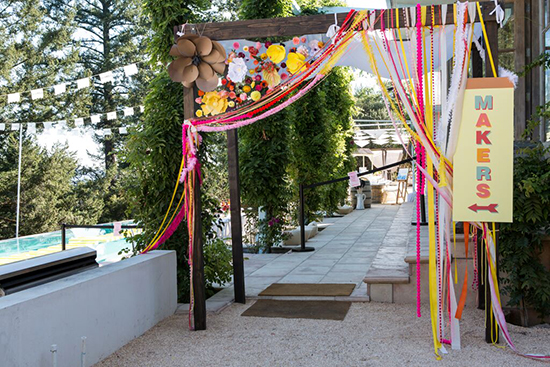 Here are a few photos that Michaels sent over to make me jealous and rub it in that I missed out. Just kidding, I'm sure that was not their intention, but I am totally kicking myself for not going!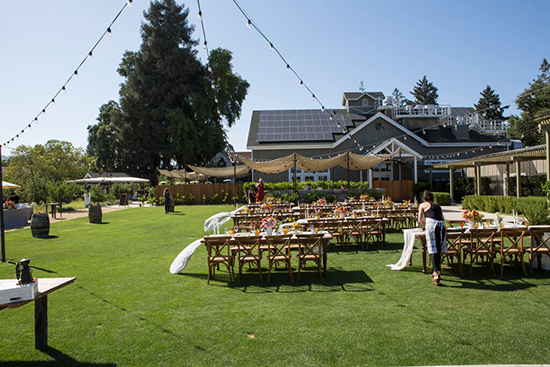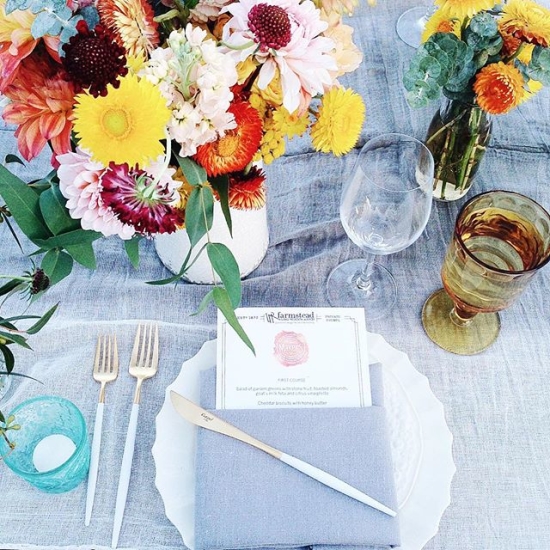 The photos above and below I stole from @homeyohmy's Instagram. How pretty is that setting?!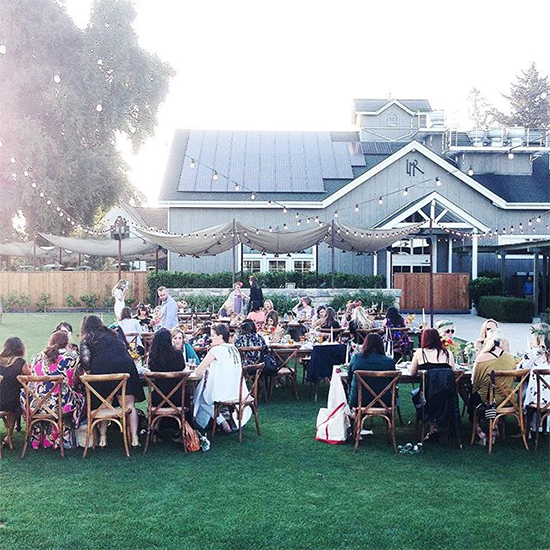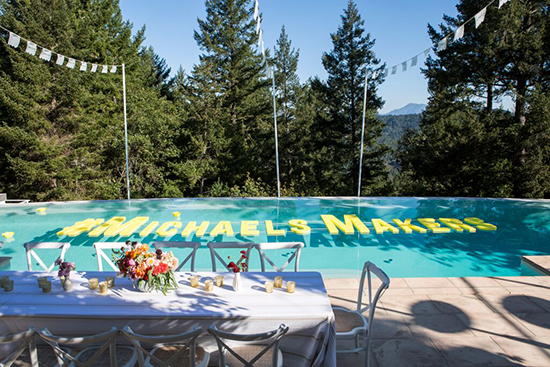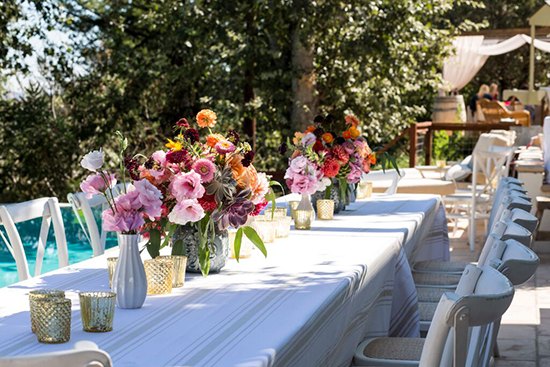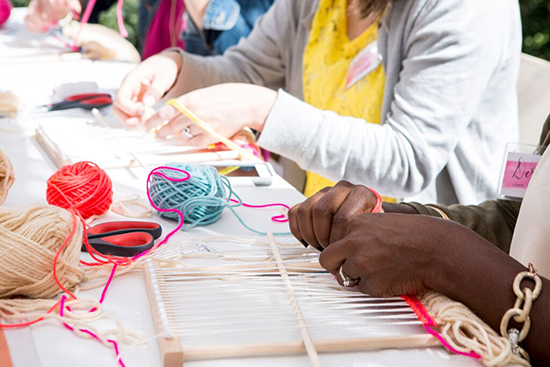 I think the class I want to take first is weaving. I've been wanting to try this trend for awhile, so this should be good motivation!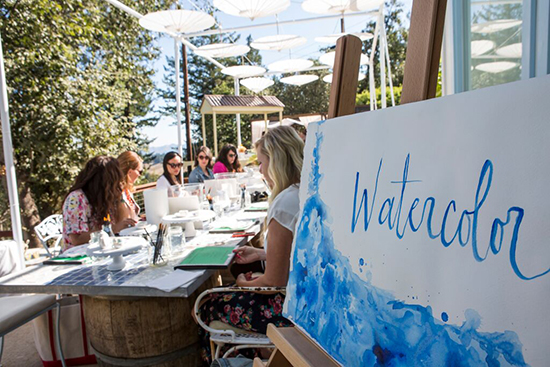 But all the other classes look super fun too.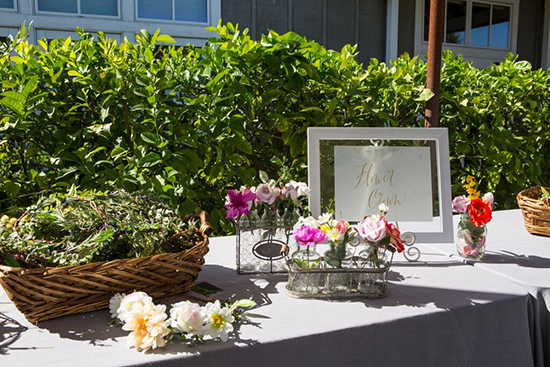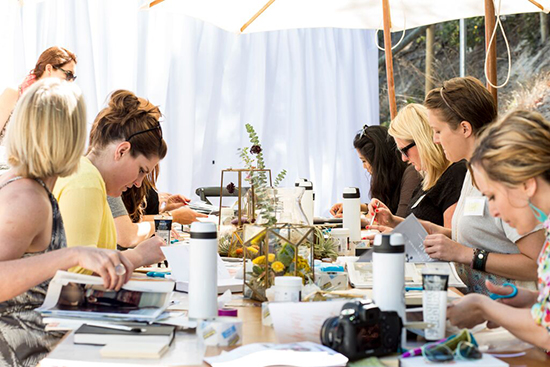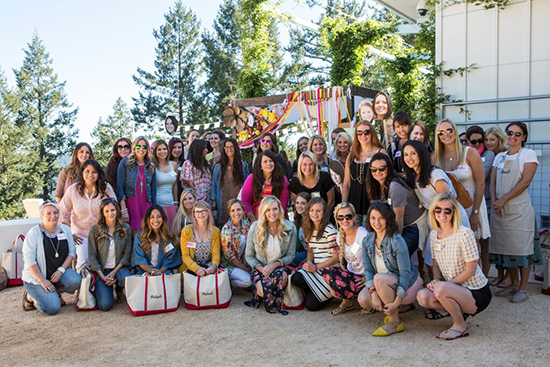 Here's a photo of all the Michaels Makers bloggers who attended the summit...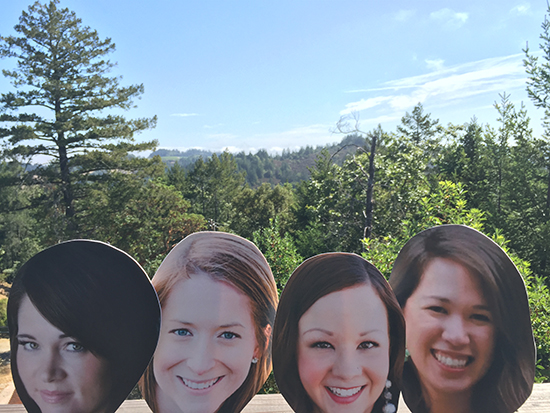 ...and here's a sad photo of the ones that missed out. LOL. How funny are those cutouts of our faces? I guess I was kind of there after all. Sort of. Not the same.
Visit the Michaels Makers landing page to take all four free classes, and check out the Meet the Makers page to read up on all 50 bloggers!