I'm pretty decisive when it comes to decorating--I can usually pick out what I like right away, and I feel like I "know" my style. But when it comes to fashion, I still feel pretty unsure of myself. What is my personal style? I don't feel like I quite have it pinned down yet. I often like what I see other people wearing on them, but when I try something similar, it doesn't feel right on me. When I was younger, I used to just follow trends...whatever all the cool kids were wearing, that's what I wanted to wear (ummm remember those American Eagle and Abercrombie graphic tees? Anyone?). But as I'm getting older, I'm not that interested in following fashion trends. Instead, I want to pinpoint what my own personal style is, so I can make better shopping decisions and build up a wardrobe that I actually love. Along with that, I want to stop buying things just because they're on sale, but be more intentional about my purchases. If I find something I love and it happens to be on sale, great--but I don't want the main reason I get something to be that it's a "good deal." As I'm trying to figure out my personal style, I thought it might be helpful to find some inspiration photos from some women whose style I admire.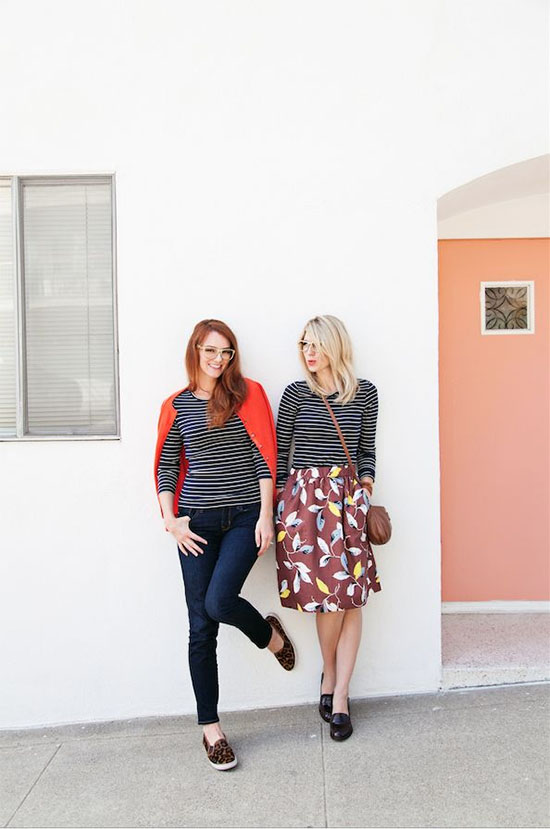 A lot of fashion bloggers are absolutely gorgeous and put together fabulous outfits, but I just can't see myself wearing them. Those Valentino rockstud pumps that everyone seems to have...they're just not "me." And I also can't see myself rocking a fur jacket (faux or not). So I decided to pull together some inspiration photos of outfits I'm drawn to...and can actually see myself wearing.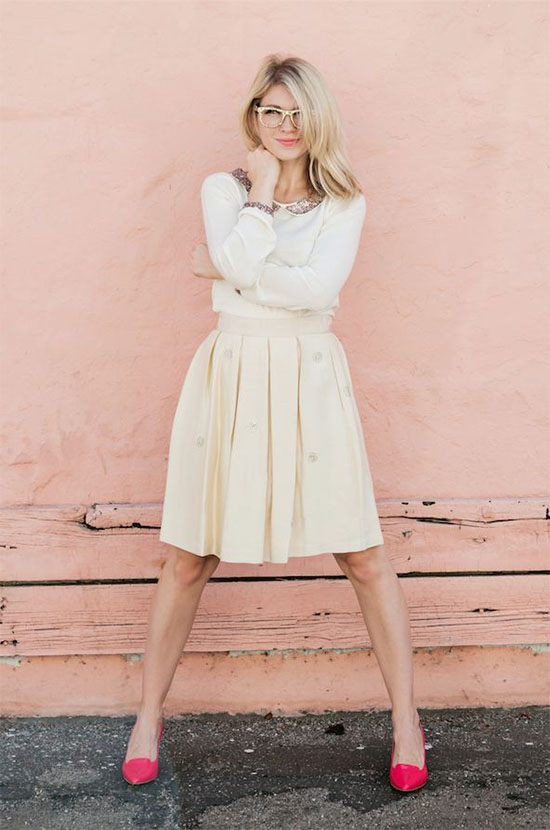 First off, I freaking love The Girls With Glasses. I recently came across their blog and every outfit they put together is perfect--the right mix between preppy and quirky, professional and fun. Here are a few of my favorites. I want literally everything in these photos, glitter glasses included.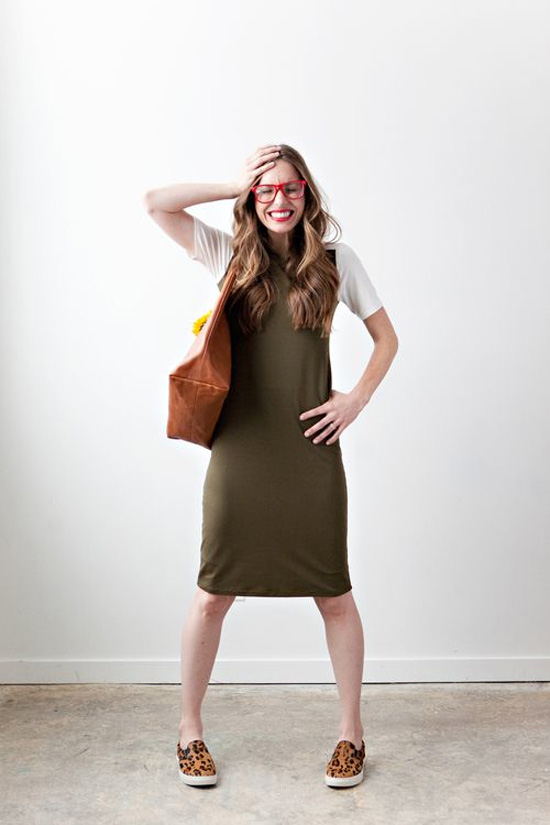 I also just found the shop Sonnet James and it's super cute. Their tagline is "play dresses for playful moms" but hey, why wait til you're a mom? I want one of their baseball tee dresses now!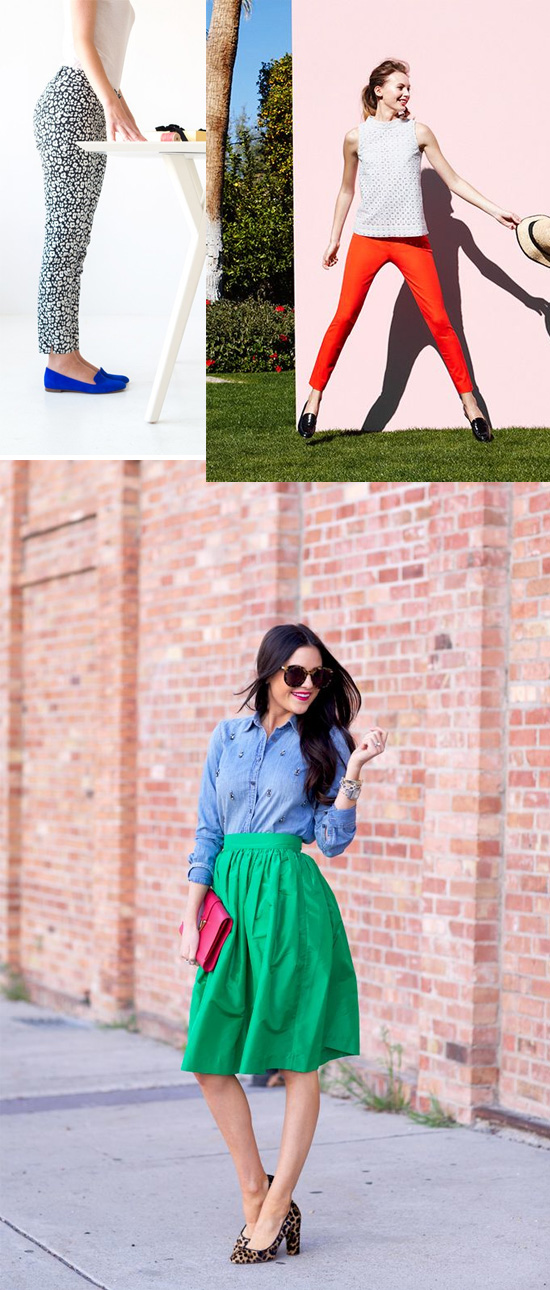 And here are a few other photos I was drawn to, with happy colors, whimsical patterns, and classic silhouettes.
Blue shoes / Red pants / Green skirt
I think one thing I'm noticing is that I need to buy more color and pattern. I have this tendency to think, if I'm going to buy something that's more expensive, I should get it in a neutral color so it goes with everything. So I always buy things in black, grey, cream and navy. But those colors aren't me--at least, not by themselves. I think that actually, how we decorate and how we dress should feel somewhat consistent. If I like bright color and fun patterns in my house (and I do), then it stands to reason that I'd also like to wear bright colors and fun patterns. Why not get a bright red blazer or an emerald green skirt? Why not get the shirt in the flamingo pattern? I'm going to try to remember this the next time I'm shopping and automatically reach for the black top. Plus, Ben always loves when I wear bright and cheery things…so I have a feeling he'll be on board with this plan!
Do you feel like you know your sense of style? Has it changed as you've gotten older? Do you have a consistent look, or do you like to experiment with different looks and trends? I'm super curious!


I'm sharing the DIY instructions for this colorful acorn garland over on the Bali blog today! If your mind is already switching to winter/holiday mode, you can apply this same principle to anything, really--pinecones, twigs, etc. Add a little paint in your favorite colors and they'll feel seasonally appropriate, but also very "you."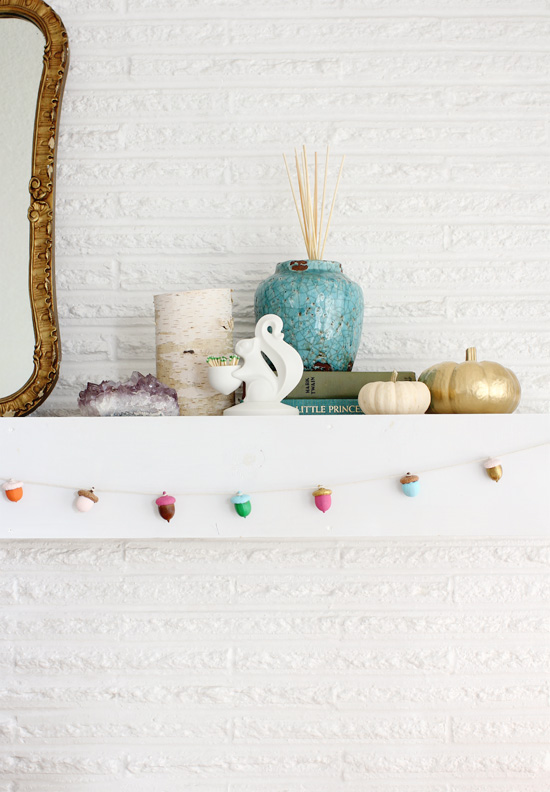 Check out the rest of the photos here!



I love sharing photos of places that inspire me--and I think it's even more fun when they are homes from different countries. It's so interesting to see how other cultures decorate! For example (although I'm probably generalizing way too much), Scandinavian homes are usually more spare and modern, with lots of white, black, and natural woods, while British homes are usually cozier, with more florals, lace, and vintage details. On the other hand, with the internet and the availability of inspiration these days, decorating styles are becoming less area-specific. Many people (myself included) like to blend lots of different styles into their home--a modern Danish nightstand next to a luxe French upholstered bed...why not?! I have to admit, I don't know much about the Brazilian design, so when Bruna Lourenço and Paula Passini (two interior designers from Sao Paulo) sent me this apartment tour, I was really excited. The apartment is actually Paula's own home...a light and bright space with lots of natural textures, indoor plants, and a boho vibe. It's gorgeous!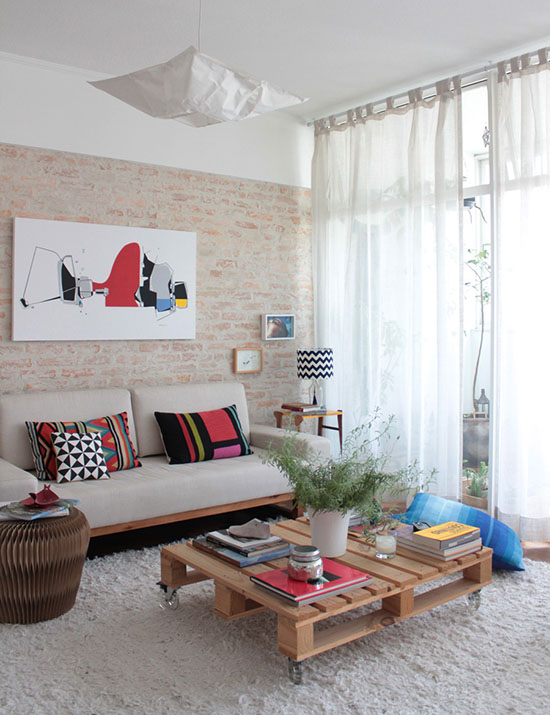 When Paula and her husband Pedro bought this apartment, the structure was in a bad shape--after all, the building is from the 60's. A lot of things needed to be changed, but what really caught their attention were the huge windows that go from wall to wall in almost every room. In Paula's words, "Nothing beats the pleasure of having breakfast in a sun-filled space." So to emphasize natural lighting, Paula removed most of the walls in the living area, creating an open kitchen and airy spaces.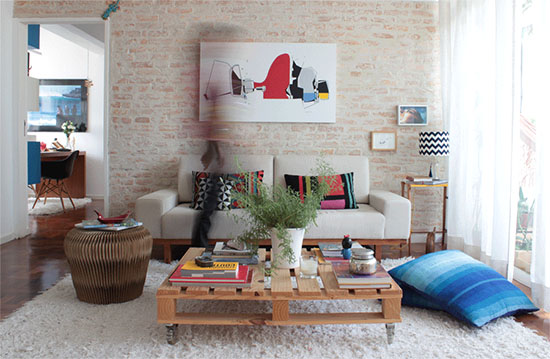 Since they were already changing and breaking stuff, the couple decided to replace the tiles and repaint everything – and during the process they discovered a brick wall behind the sofa. What a nice surprise!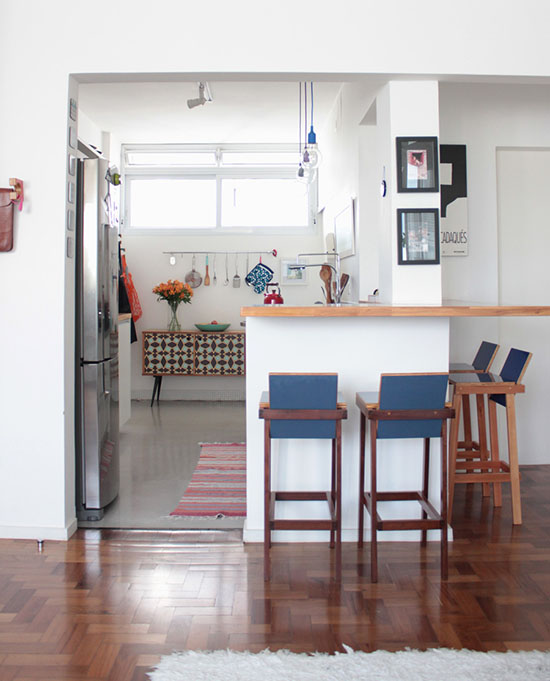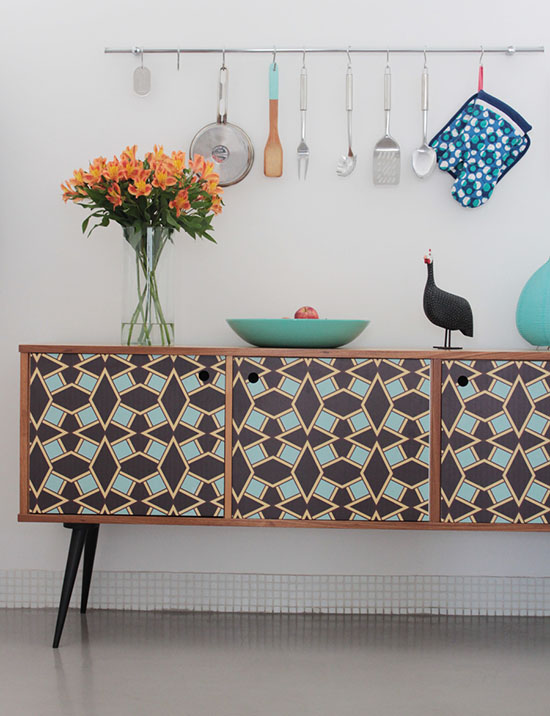 The renovation was so intense that Paula had spent almost all her budget before buying the furniture. She improvised with DIY projects, like the pallet coffee table, tables and armchairs inherited from her parents and in-laws and a few new pieces. To forget Sao Paulo's concrete jungle, the couple tried to create a home inspired by nature and the beach, putting comfort before anything else.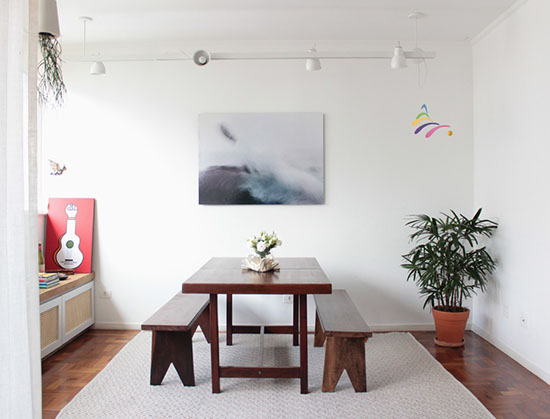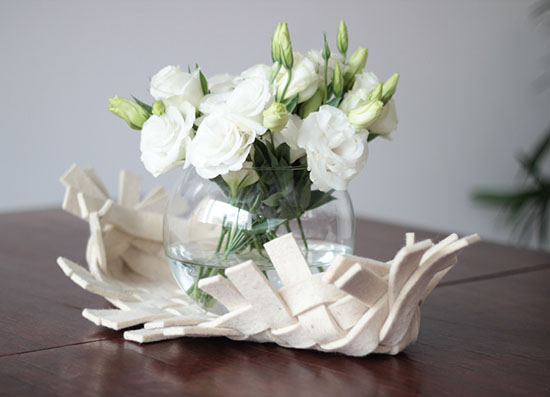 I'm so inspired by this apartment, and now I feel like I need to see more homes from Brazil! Which works out pretty well, since Bruna and Paula have their own blog, Histórias de Casa (House Tales), all about real homes in Sao Paulo. I started scrolling through it yesterday and loved it so far, so I'll have to spend a little more time diving in over the weekend. Obviously, there are a lot of stylish people in Sao Paulo!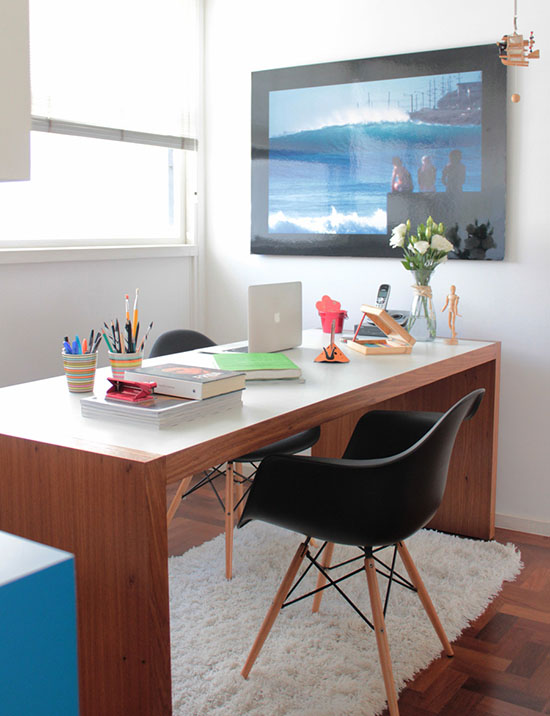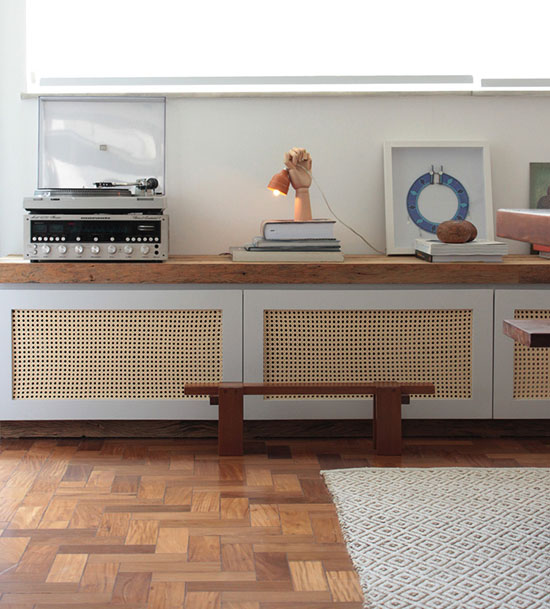 One of my favorite details in the apartment is this wooden hand model, holding up the light. It reminds me of college...I studied Industrial Design and had one of these. I don't know what happened to it, but now I want to get another one and do something similar! So cute.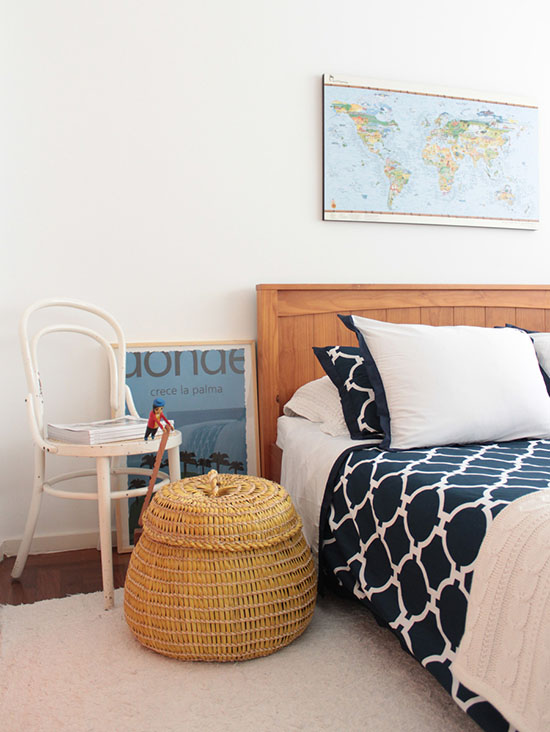 What's your favorite detail of this home? Do you like looking at homes from other countries? And if so, do you feel like you can tell a difference, or do you think that interior design is blending together to the point where there isn't really that much geographical distinction anymore? I'm curious!
All photos by Histórias de Casa.

Yesterday, the weather in Seattle turned from crisp-and-cool to freezing-chilled-to-my-bones-cold. It definitely feels like winter is just around the bend! In fact, last night Ben and I wanted something dessert-y so we went for a little walk to the froyo place by our house. We got all bundled up and left the house, and after we walked about half a block we looked at each other and were like, "it is WAY too cold for froyo--what are we thinking?!" So we ran back to the house (literally) and made hot apple cider. Anyways, with the time change, darker evenings, and colder weather, I've been craving soup. I have about four or five soup recipes that I use regularly, but I thought it might be fun to try something new this week, so I looked through my Pinterest archives and found some recipes that look amazing. Mmmmmm. Which one should I try first? Do you have a favorite soup recipe to share?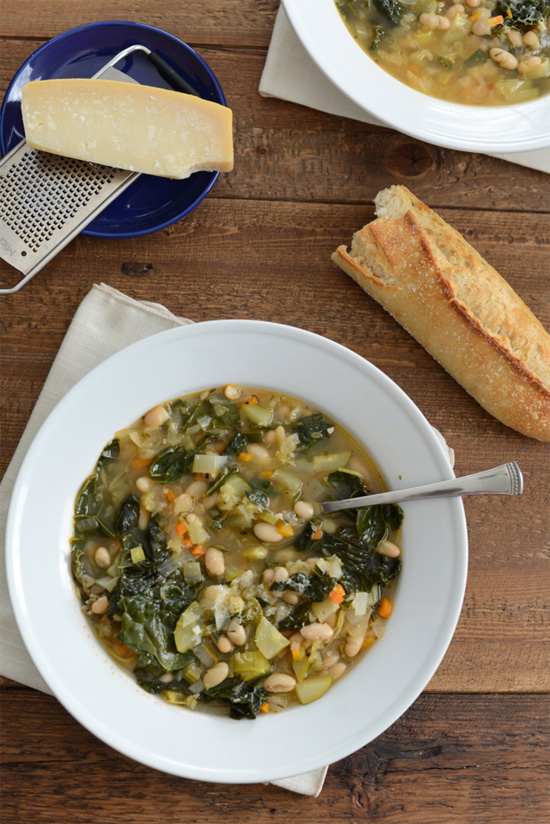 1. Tuscan white bean & vegetable soup - This one's vegetarian! With all those yummy ingredients and some crusty bread, I don't think I'd even miss the meat.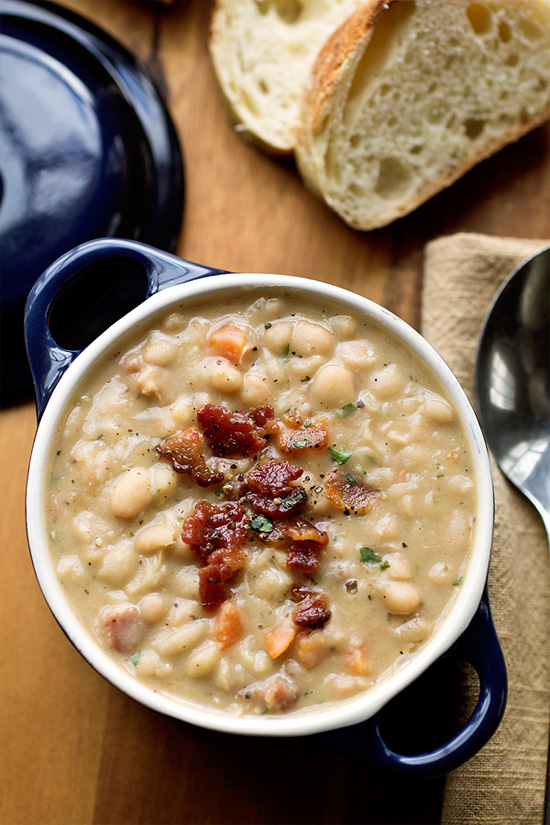 2. Creamy white bean stew with smoky bacon - But of course, anything sounds even better with bacon. This recipe looks absolutely dreamy. I'm practically drooling as I write this.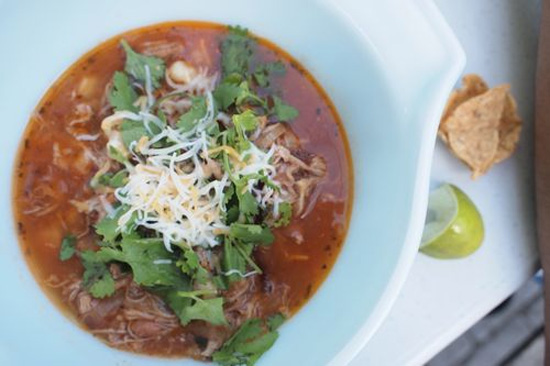 3. Posole - This is my friend Renae's recipe…pretty much everything she makes is delicious and she always raves about this dish, so it's about time I try it!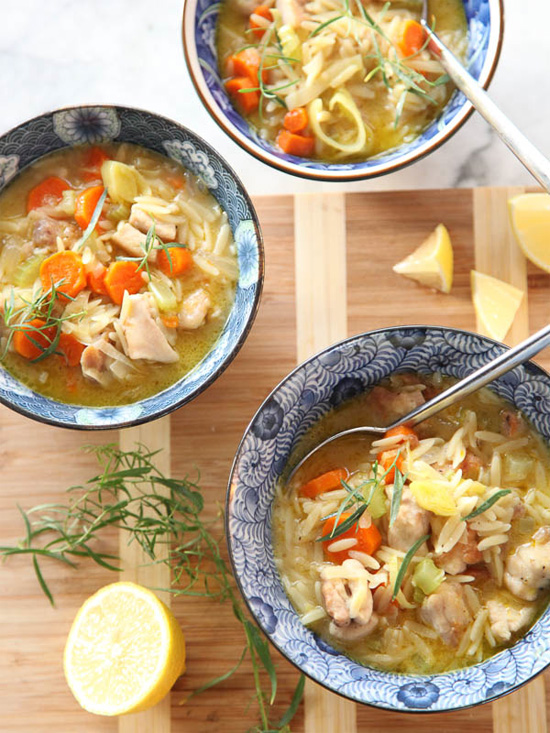 4. Lemon chicken stew - I love anything with lemon, so this lemon chicken stew intrigues me. And I love that it's a one pot meal…cuz dishes are the worst!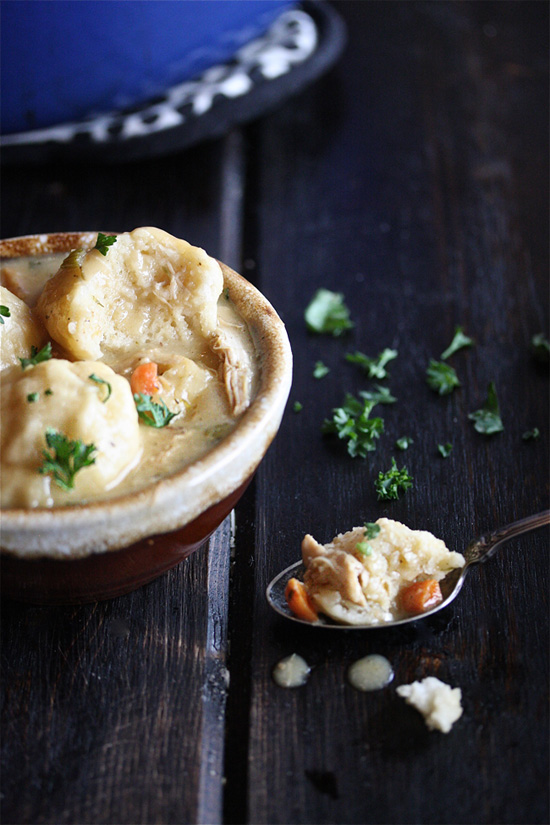 5. Chicken & dumplings - This is is literally Ben's favorite soup, but I've never made it before. In fact, I'd never even heard of it until I met Ben. I always thought of dumplings as the Asian kind (which Ben calls potstickers). Anyways, I should probably try and make him some chicken & dumplings one of these days. I'll win myself some major wife-points!
See more recipes I want to try here.