Sometimes, my favorite part of watching a movie is getting a glimpse into the gorgeous house it's set in. Any fellow house lovers with me on this? I've often wondered what those dreamy movie houses actually look like, so I was super excited when I came across this blog. It's full of screenshots from movie houses juxtaposed with the homes in real life (when they're for sale, featured in a magazine, etc). SO MUCH FUN. My favorite example is the house from This is 40…it's absolutely stunning (both in the movie and IRL). First off, that exterior. Absolutely perfect.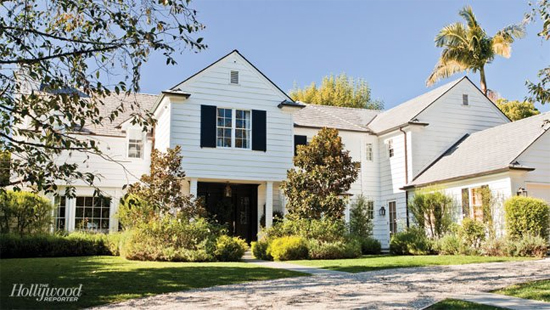 Then there's the kitchen from the movie. Yes, please...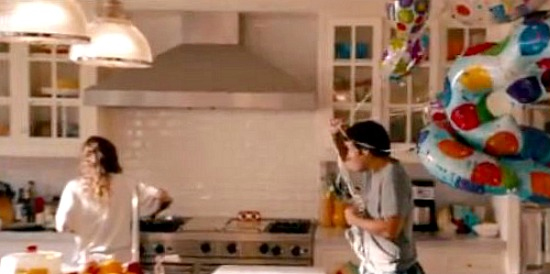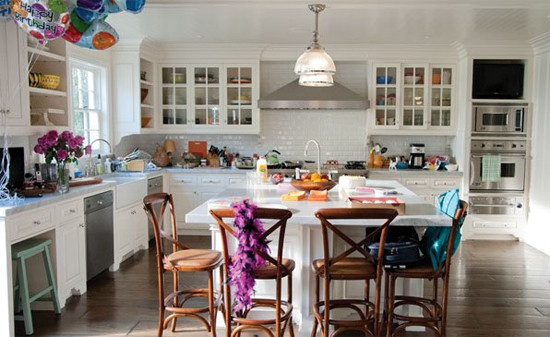 And in real life (still gorgeous).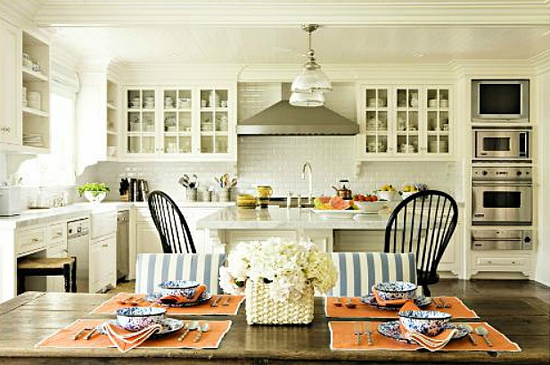 The living room in the movie is also beauuutiful.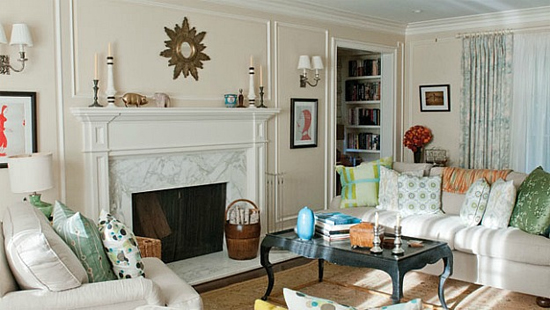 I love the colorful bookshelves flanking the fireplace.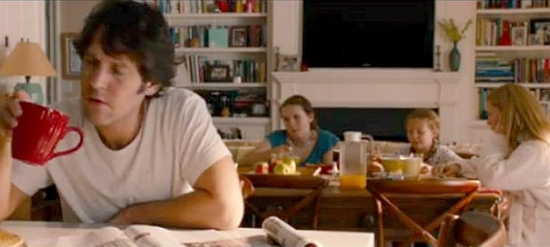 Here's how those same bookshelves are styled in real life.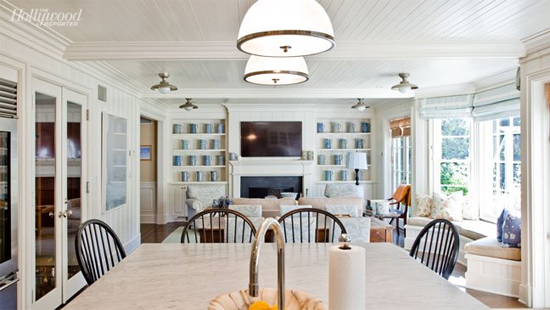 It's fun to see the comparison, isn't it?
Photos via Hooked on Houses. She has a ton of other great movie houses on there too. For your time-wasting pleasure…here are few of my other faves: Home Alone, Father of the Bride, The Notebook, and Something's Gotta Give. Enjoy!
I'd love to know, what are your favorite movie houses?


We made it, you guys! TGIF. I like to use Fridays to share some of the more random stuff that I come across during the week, so today's post is not really related to interiors. But it is super creative and cool. I came across Stephen McMennamy and his clever "combophotos" through Instagram (follow him at @smcmennamy). These are exactly what the name implies--a combination of two different photos that, together, form a visually interesting composition. Scroll down and you'll see what I mean.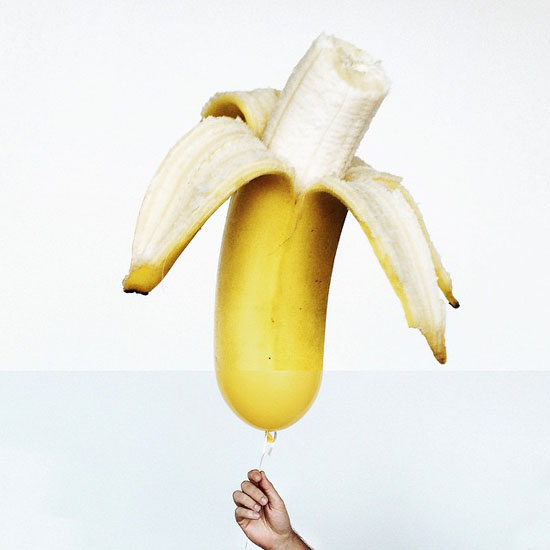 Banana + balloon = banalloon?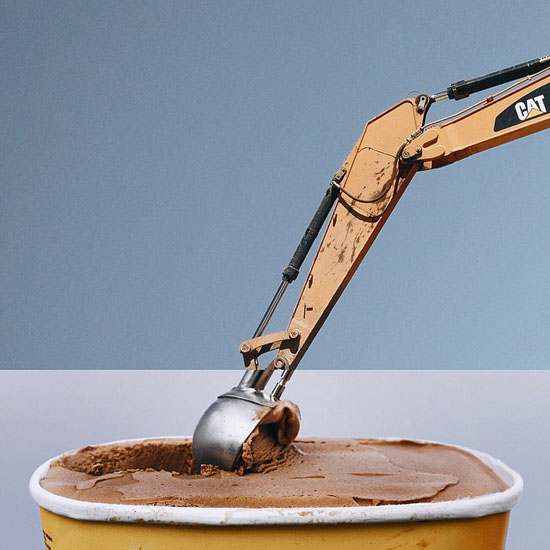 YESSS. An ice cream excavator!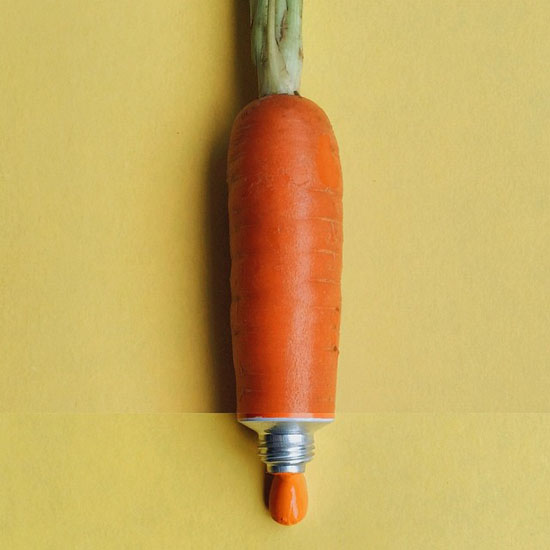 Carrot paint--so clever and fun.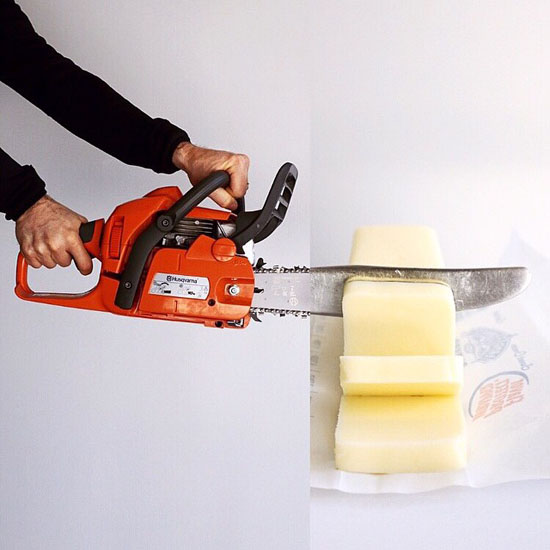 Stephen takes all these photos himself, and intentionally leaves the line of separation between the two images visible. I love how so many of these photos play with food (because who doesn't love playing with their food, amiright?)... and I'm totally tempted to try making some combophotos of my own, just for fun!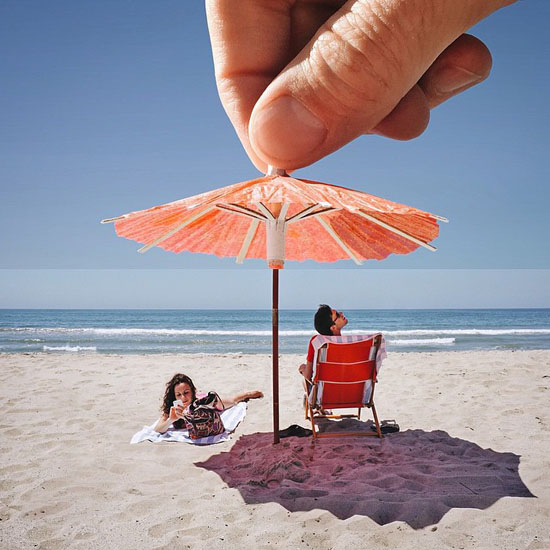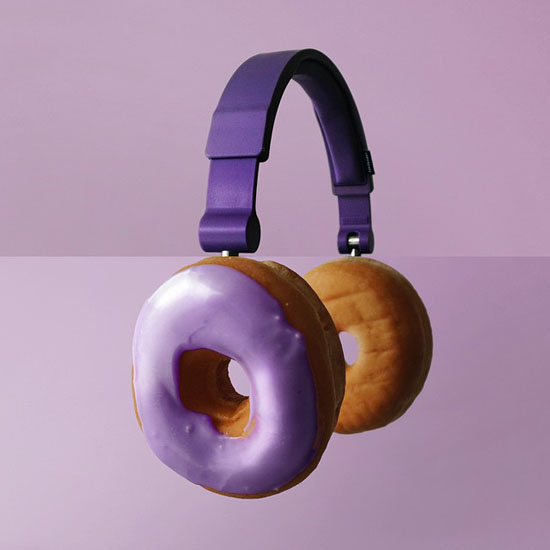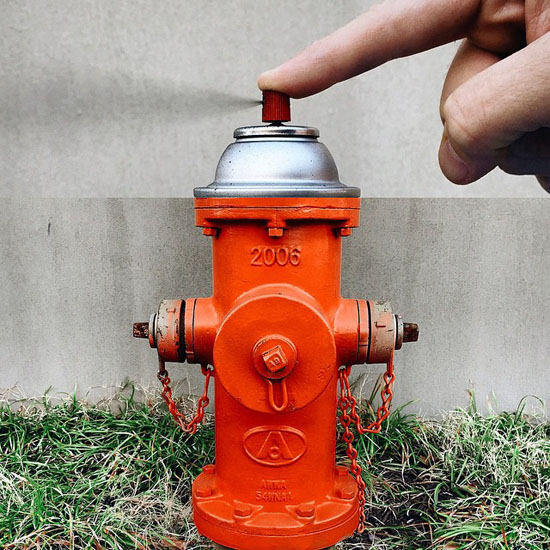 This spray paint fire hydrant is one of my favorites. Such a good combination.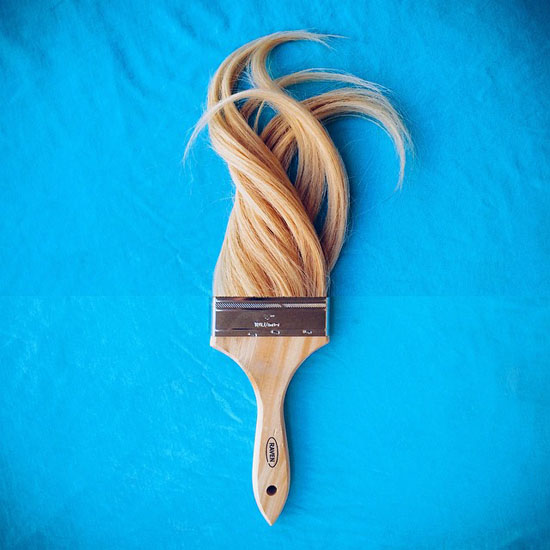 And this hair-brush is both visually interesting and kind of creepy.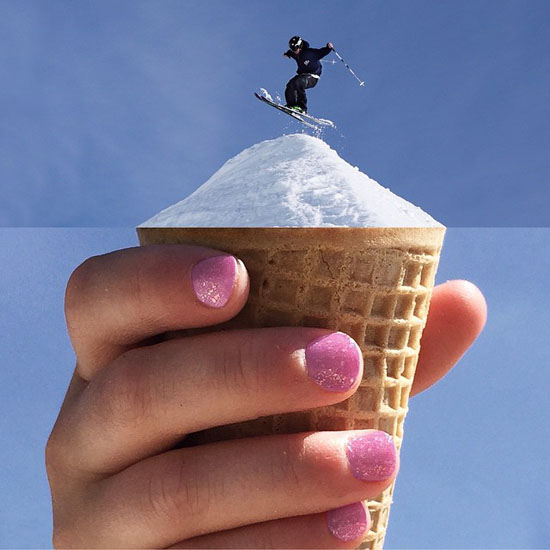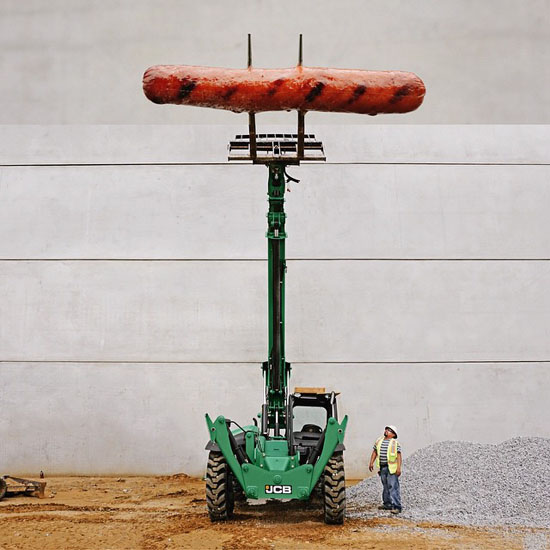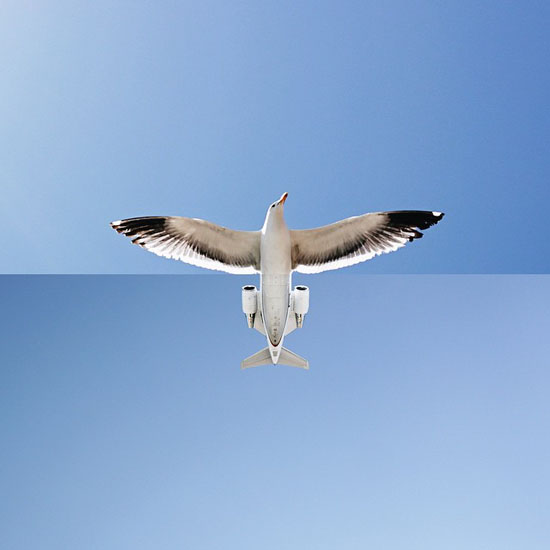 So cool, right? Which of these is your favorite?
All images via combophotos


Happy Thursday! I'm over on Bali Blinds today, sharing some tips for decorating a small space. You've probably heard some of them before--find furniture that can multitask, use well-placed mirrors to make your room appear larger, etc. But here's one that may not have heard: install shelves way up high...like, right up to the ceiling! I love this idea because it takes advantage of vertical space to provide extra storage without making the room feel more cluttered. It's especially perfect for books or seasonal items that you don't need to access regularly. Display them openly if they're pretty enough to be decorative, or keep them in baskets if they're not as attractive (like Christmas ornaments, paperwork, etc.)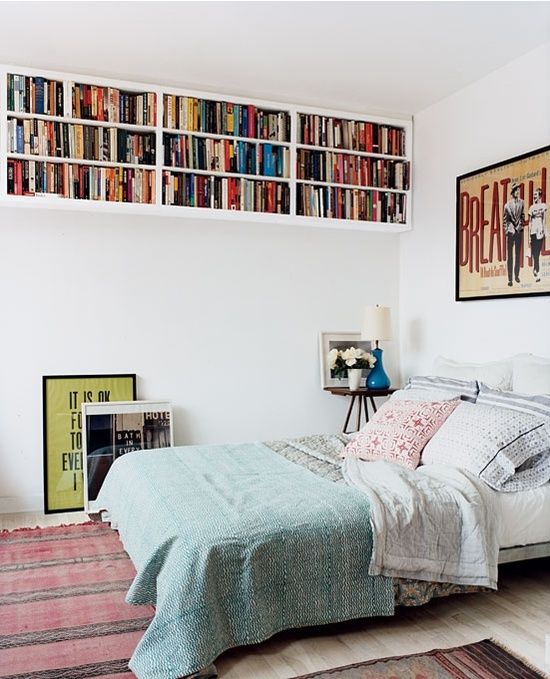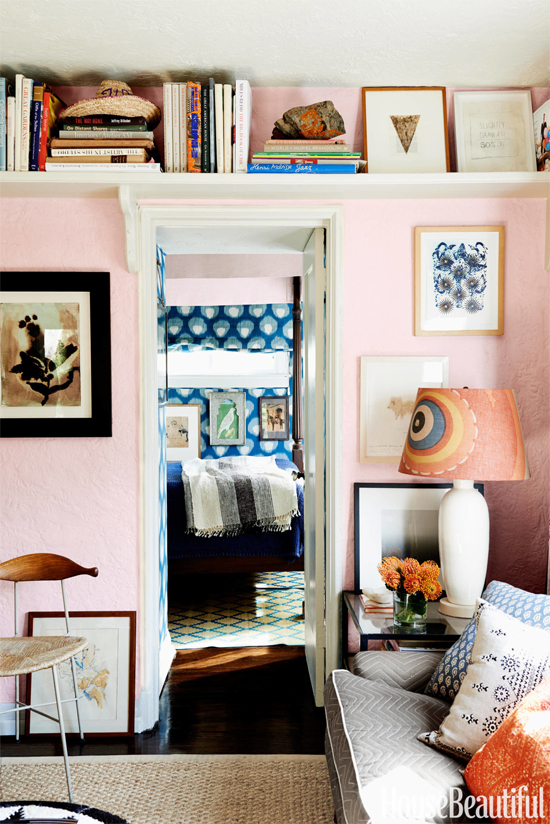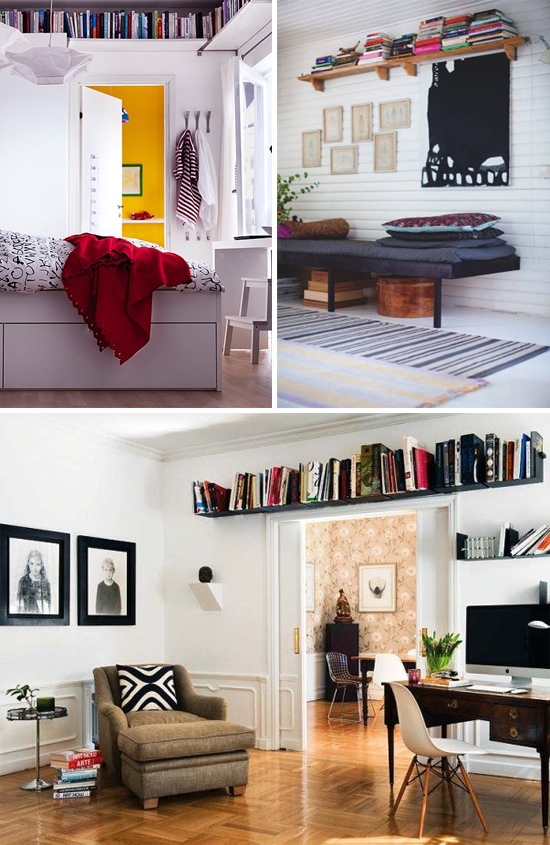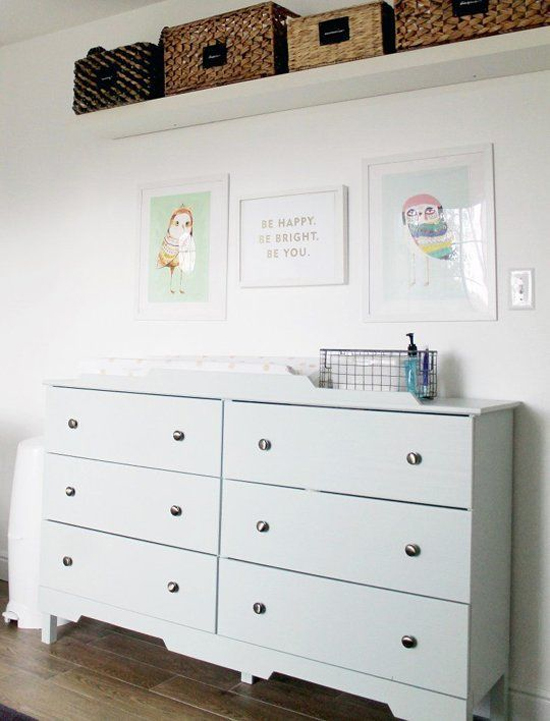 See more tips and tricks for making the most of a small space, right over here!

When I was growing up, my dad used pegboards to organize his tools in our garage and storage room. I never thought of them as cool or decorative, just utilitarian. But pegboards can actually be beautiful, modern, and downright stylish when you take them out of the garage and give them some love! Here are ten examples of how you can use pegboards in any room of the house (all you need is a little paint and some creativity).
6. Gallery wall: Perfect for someone who's always playing with the arrangement of their art! Pegboard can make a great room divider (like this), or a full wall of pegboard (mount several panels together, so you don't have to deal with one huge board).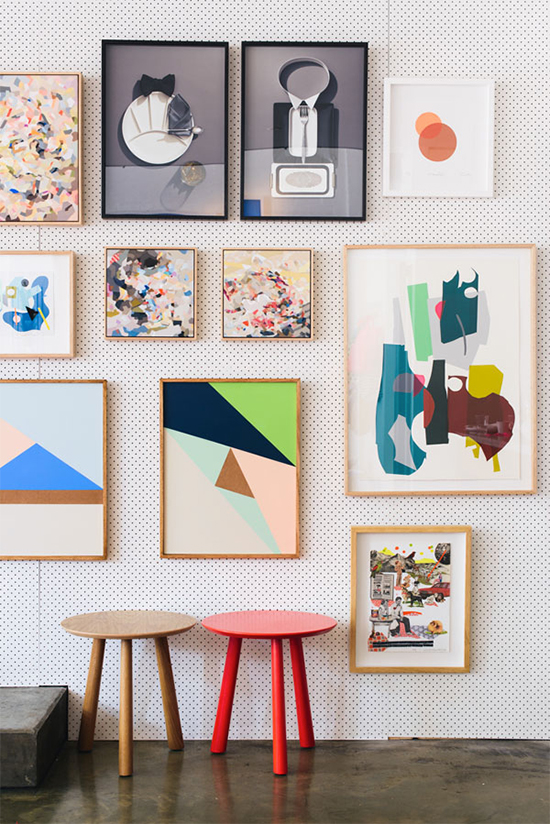 2. Headboard: I love this idea, because it shows how elegant and stylish pegboard can look on it's own. Plus, it's such a creative and affordable solution for a headboard! I love how this one extends past the edge of the bed.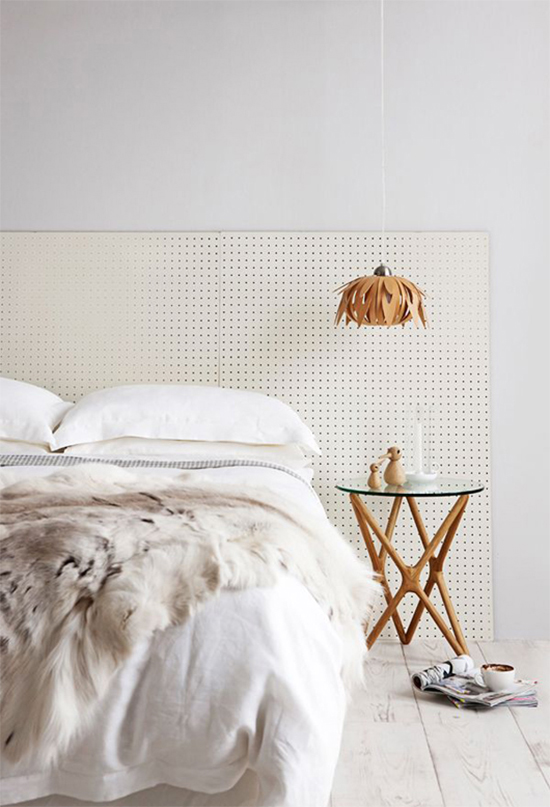 3. Bedside storage: Another smart idea for the bedroom is to use a panel of pegboard (mounted on the wall) as extra bedside storage. Perfect for a small space where you need all the storage you can get.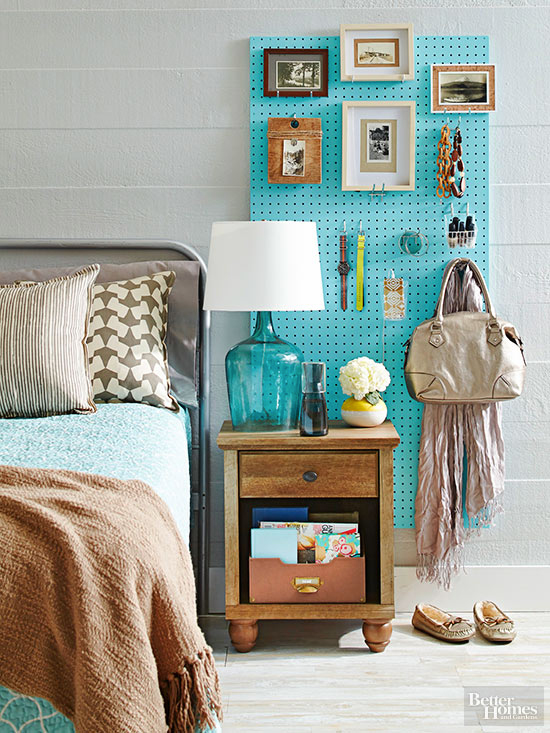 4. Office organization: This pegboard in someone's office/craft room is a beautiful example of how a pegboard can be both decorative and functional. I love how they mixed in frames, a clock, and plants along with craft supplies they're storing.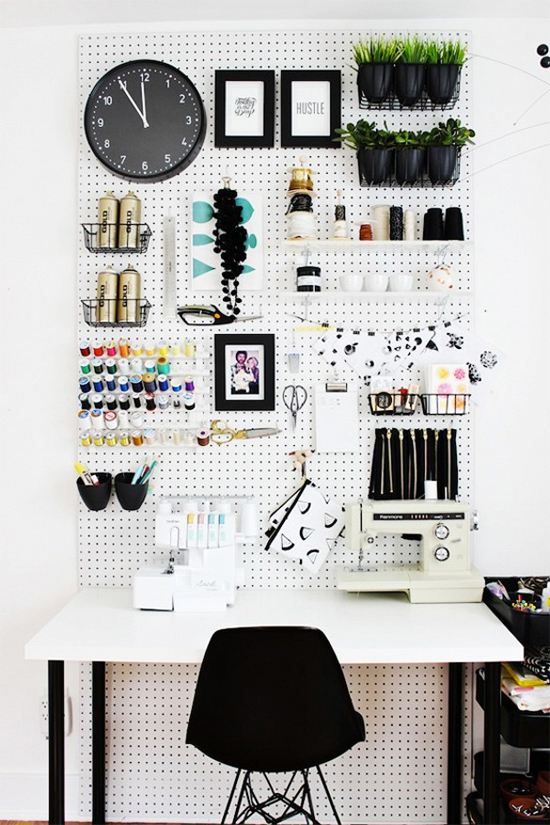 5. Cross-stitch coat rack: My favorite thing about this idea is the cross-stitch "hello." Such a clever way to take your pegboard up a notch! You can actually stitch some yarn through the holes, or if you want to save yourself some time, just paint the stitches on (like this example).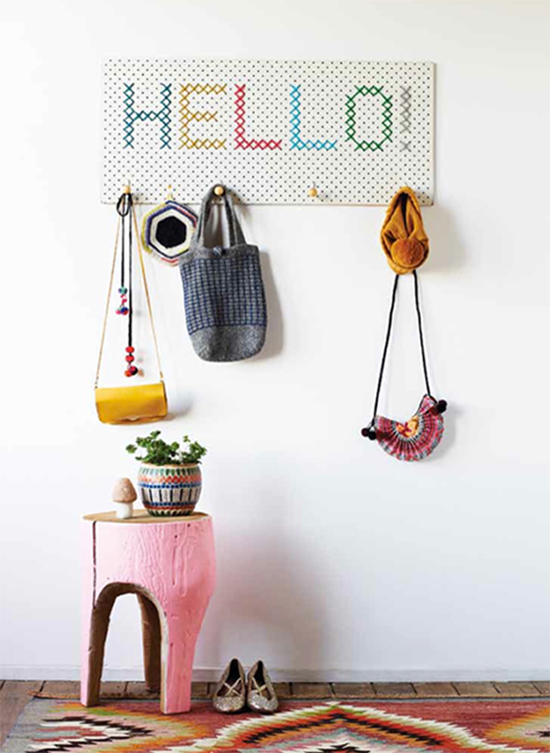 6. Modern entryway organizer: Ok, so this entryway pegboard doesn't use your typical hardware store pegboard. But it's so beautiful, I couldn't resist including it in the round up. Click through for instructions on how to make your own DIY modern pegboard.
7. Coffee mug display: A classic place to use a pegboard is in the kitchen. I love this beautiful mug display, which serves as the backdrop for a little coffee station. It's simple, effective, and looks awesome!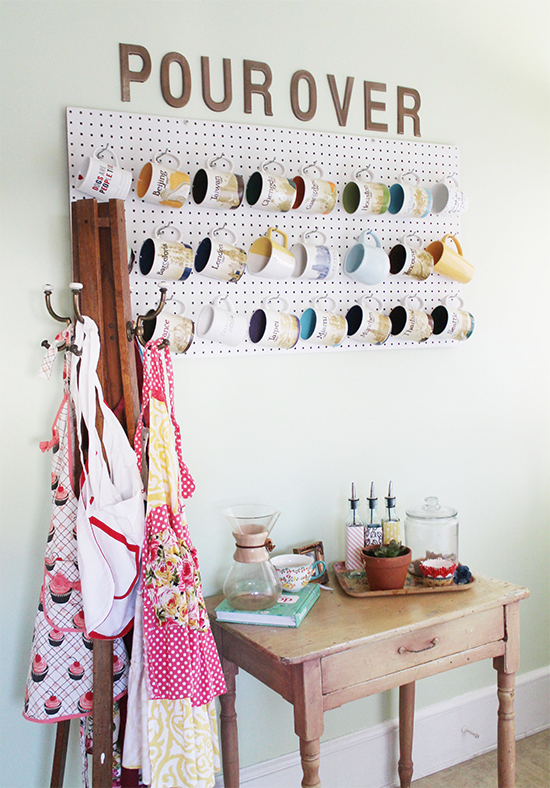 8. Kitchen organization: You can also use a pegboard in the kitchen to display a variety of your cookware and utensils--from pots and pans to cuttings boards and can openers. It's a great way to have everything within easy reach and create additional storage space in a small kitchen.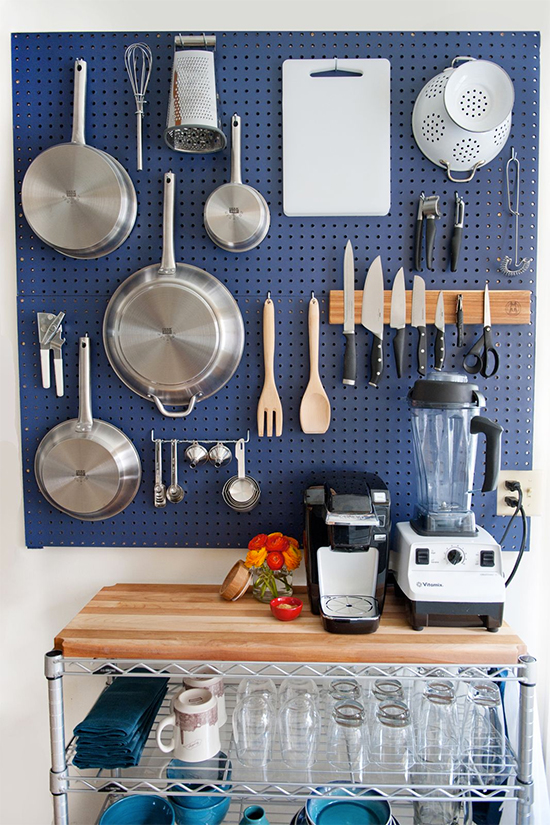 9. Chalkboard pegboard: Another variation of the kitchen pegboard is to paint it with chalkboard paint and draw outlines with a chalk paint pen...so it's easy to tell where everything goes!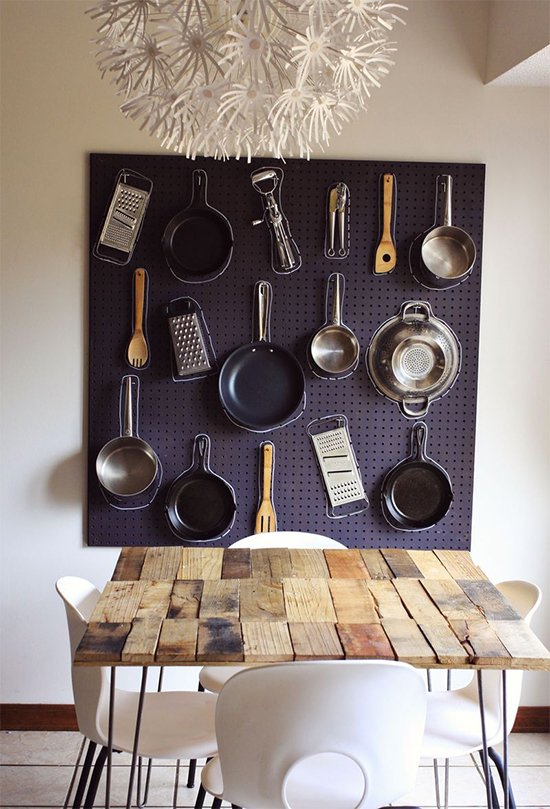 10. Table runner / candle display: Last but not least, I love this creative and unique idea. Use a long panel of pegboard as a table runner for a birthday party! The holes are just the right size to fit those long, thin party candles.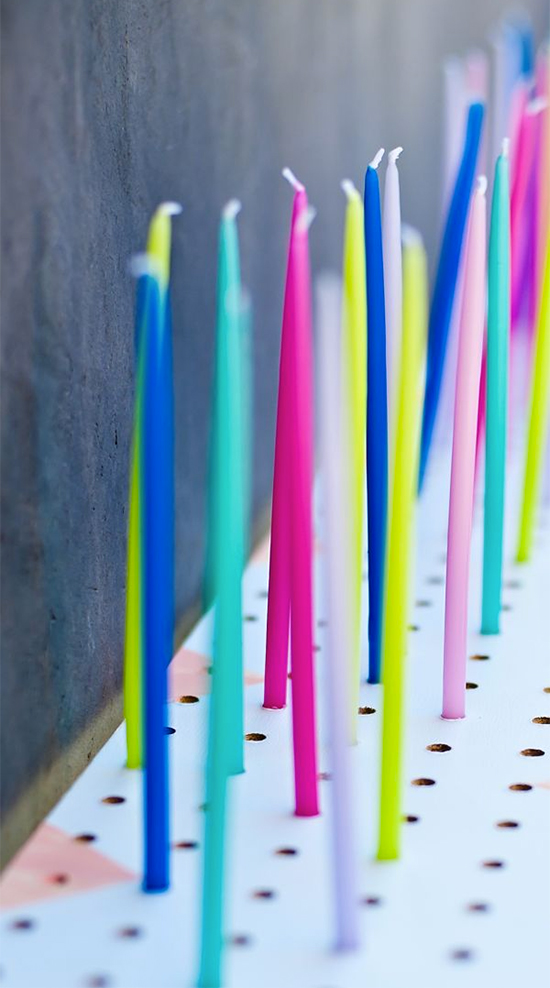 Which of these ideas is your favorite? Have you seen any other cool ways to use a pegboard?