I bet some of you saw the words dusty rose and were like, "umm, no." This color has had a bad rap in the past. But I'm prepared to give it another shot this fall…and I'm predicting that we're going to see a lot more of it! Dusty rose is pretty similar to the Pantone Color of the Year, radiant orchid, but more pink than purple. And its a bit more muted too, which is nice for fall. It blends really well with antiques and warm metals like gold or brass, and it looks really good next to green (like houseplants).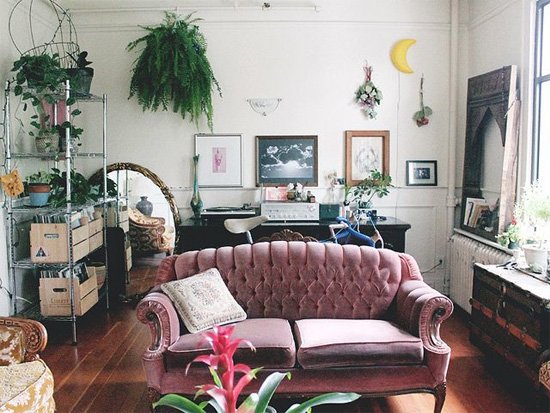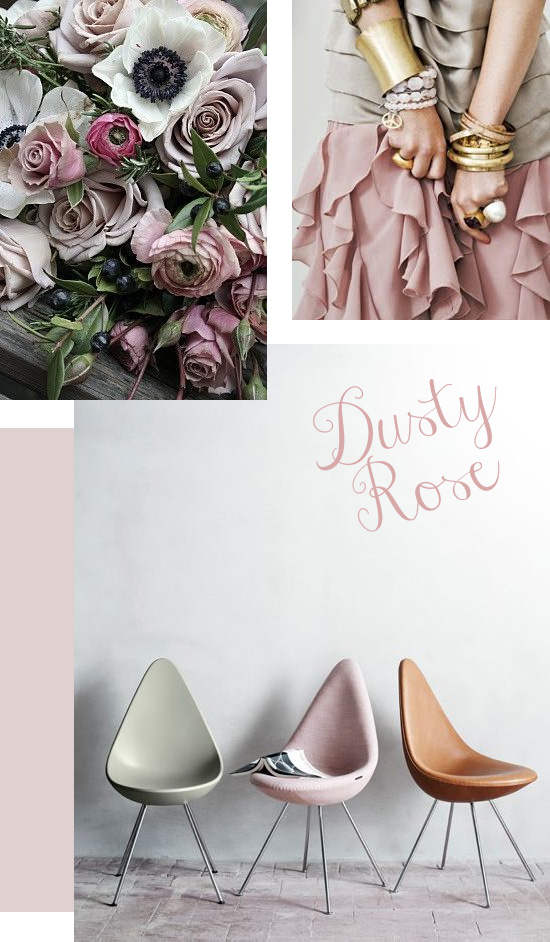 I looove those flowers above. They look perfect for fall--very earthy and wild, and not too bright or summery. The Fritz Hansen drop chairs are pretty cute too! The three colors work together so well.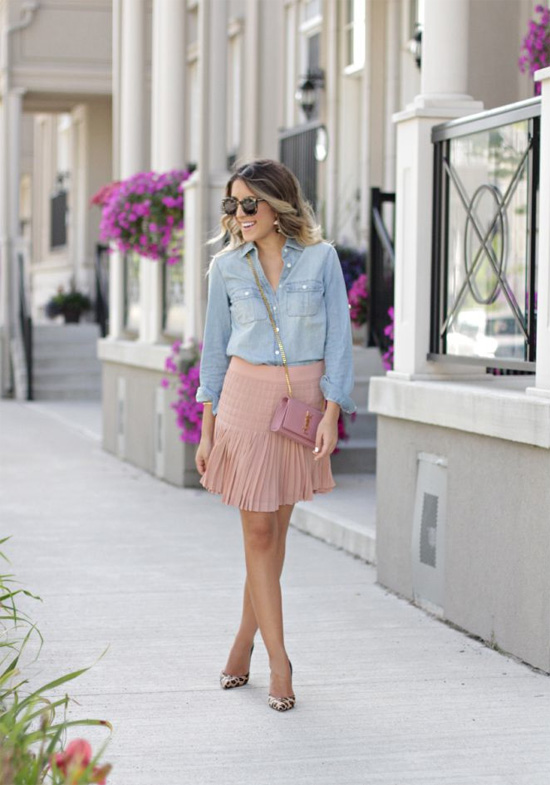 One of the best ways to try a trend is with clothing, since it's not a huge investment. Would I buy a dusty rose sofa? No, probably not. But a dusty rose skirt? Sure!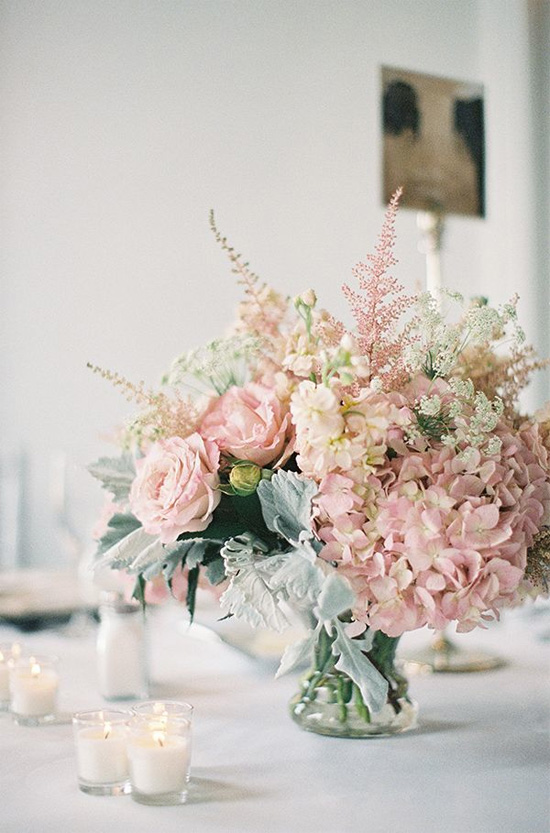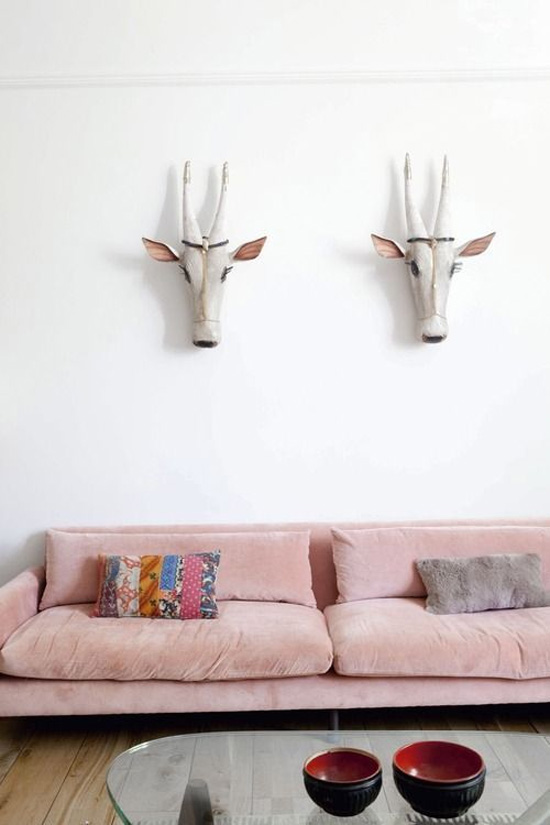 What do you think? Should we give dusty rose another shot, or should we leave it in the 90's?


I mentioned monstera (aka split-leaf philodendron) in the post I did awhile ago about houseplants. But today, I thought I'd dedicate a full post to these beauties! Despite their not-so-romantic name, monstera leaves are absolutely gorgeous and a great choice for decorating. I love their unique silhouette, and they're large enough that just one or two leaves in a vase can make a statement. They feel a little tropical and dramatic…in a good way!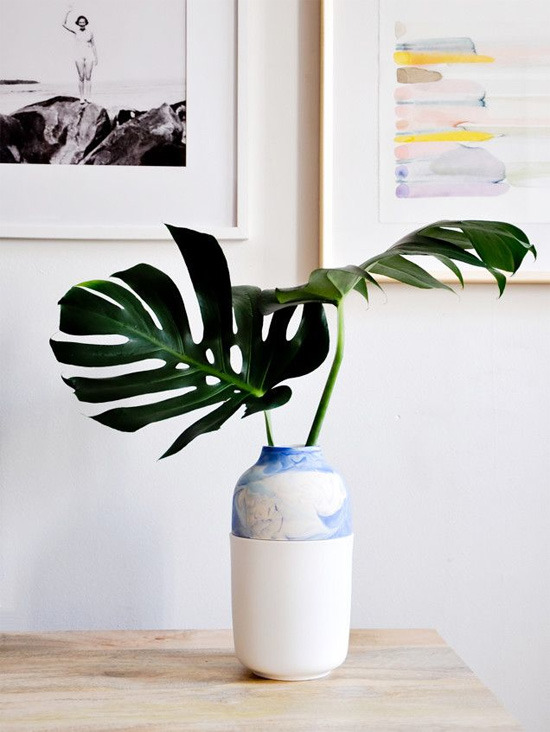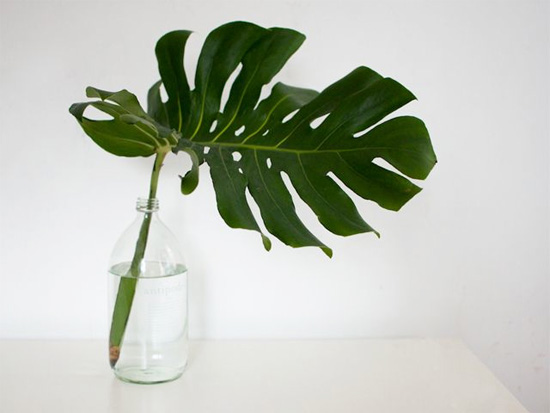 I love this--one leaf in a plain glass vase. Simple is striking!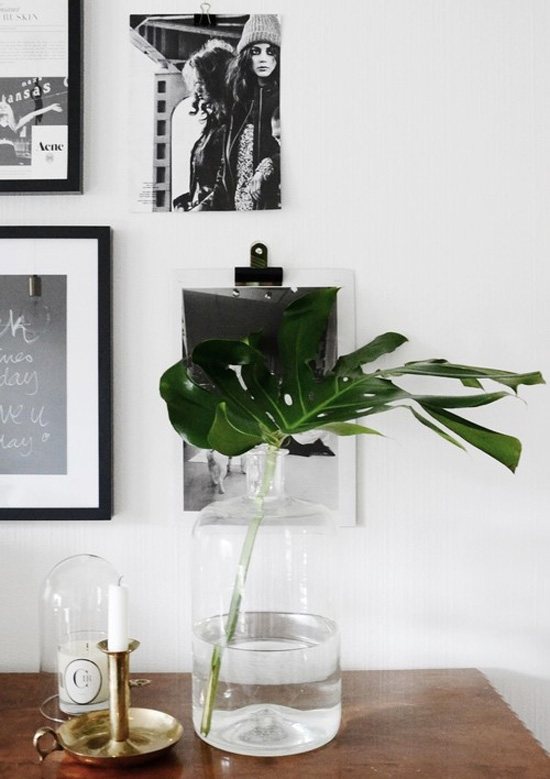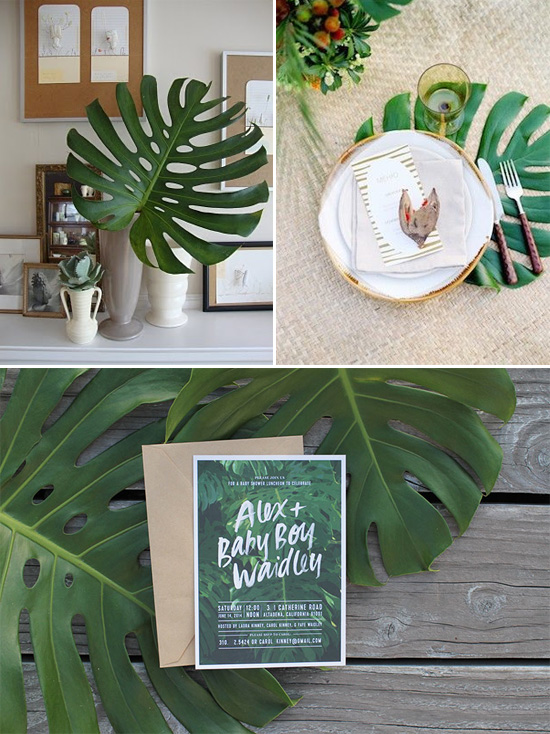 I also love the idea of using monstera leaves as placemats.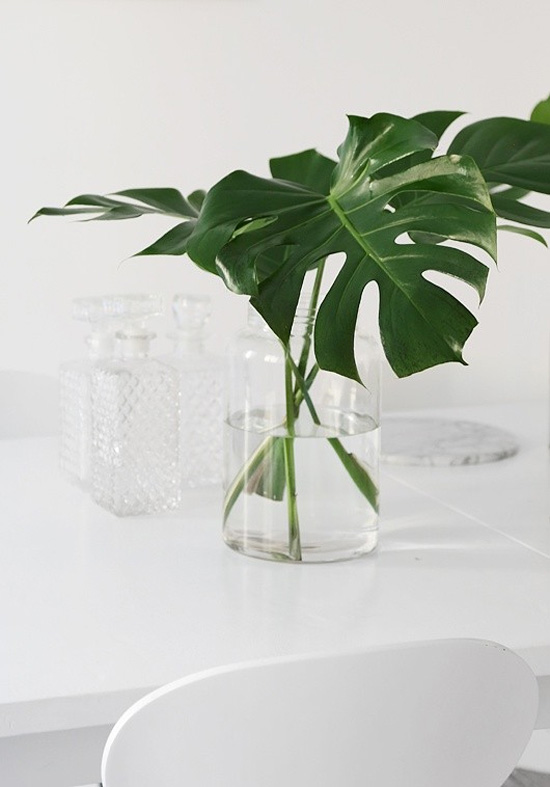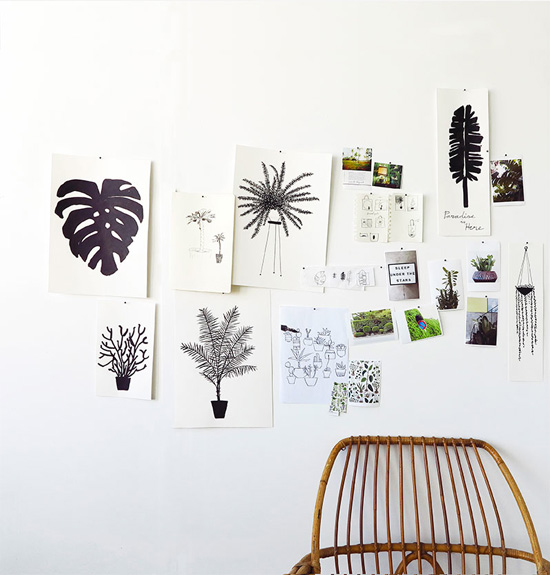 And their recognizable silhouette makes them perfect for artwork, too! I should try to DIY something like the one above.
What do you think of monstera leaves?


It seems appropriate to start off Monday morning with some coffee, right? Ben and I love coffee (after all, we live in Seattle, home of Starbucks!)--and especially as the weather gets cooler, it seems like every activity we do is made better with coffee in hand. In the summer, I drink iced coffee occasionally…but in the fall, hot coffee is a must. I mostly drink drip with a splash of cream, but I also love getting the occasional latte. Especially if I have time to sit down and drink it slowly out of a mug (with pretty latte art!). What's your go-to order, whether it's coffee, tea, or something else?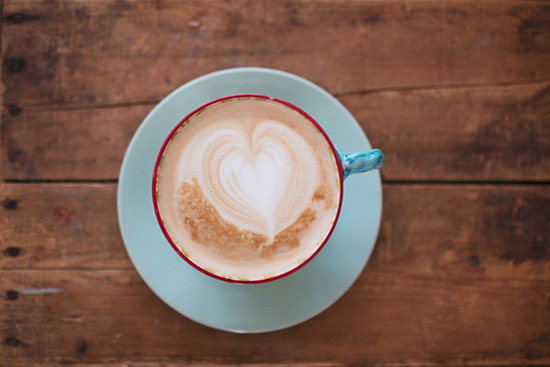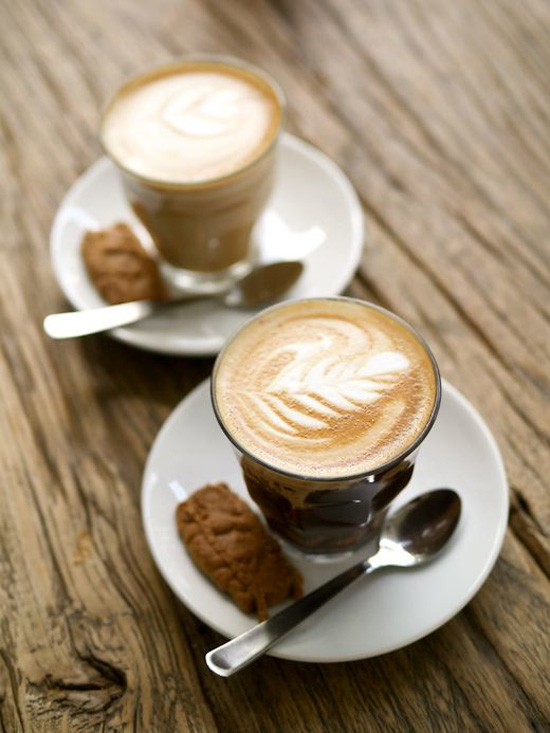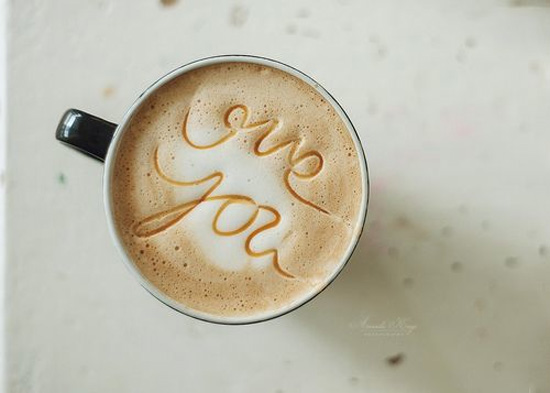 The "love you" latte art above is so sweet. Wouldn't that be a great way to start your morning? It would also be a cute way for someone to propose!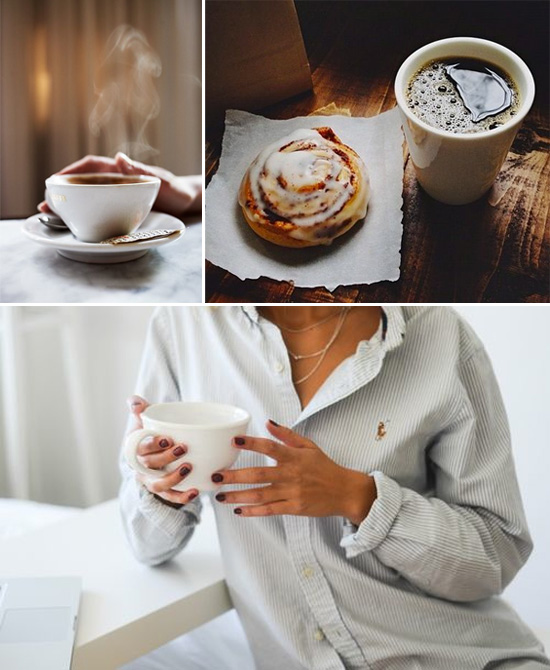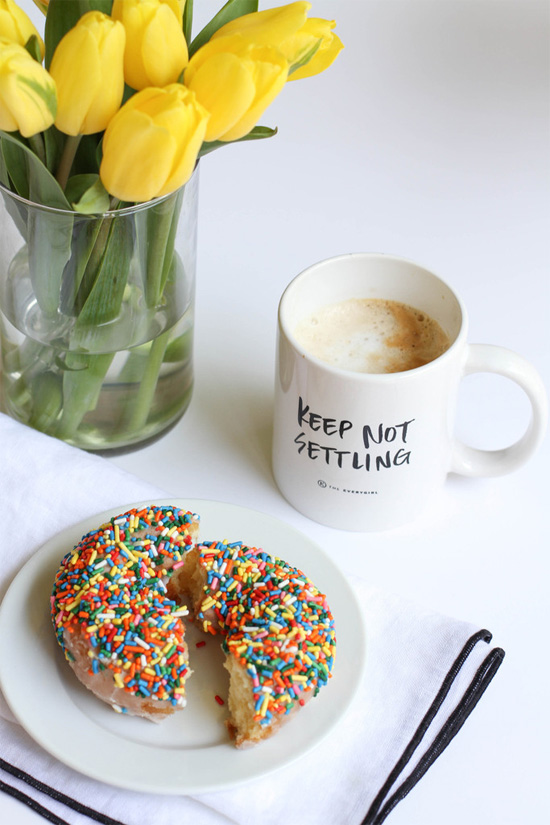 I really love the "Keep Not Settling" mug above, and the "Time to Get Stuff Done" one below. Both are so cute, and would be a great reminder in the morning!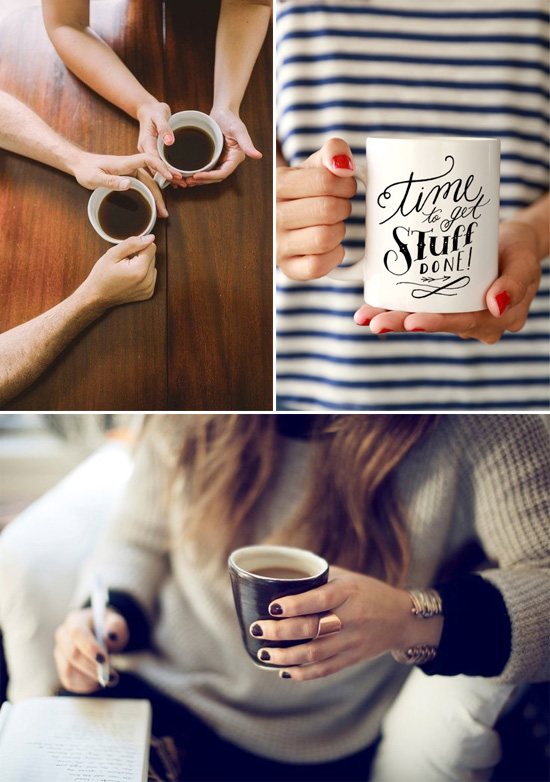 Ahhh. Okay, now I'm ready to start the week.
1 / 2 / 3 / 4 / 5 / 6 / 7 / 8 / 9

Here's the funny thing: I've been following Lidy for several months now on Instagram (and I love her style), but I'd never actually checked out her own blog until a couple days ago, when I saw her house tour on Style Me Pretty. I'm so glad they featured her! Not only is her house g-o-r-g-e-o-u-s, but her blog Hello Lidy is a new favorite of mine (I already added it to my blogroll). You should definitely check it out too…right after you scroll through these photos of her home!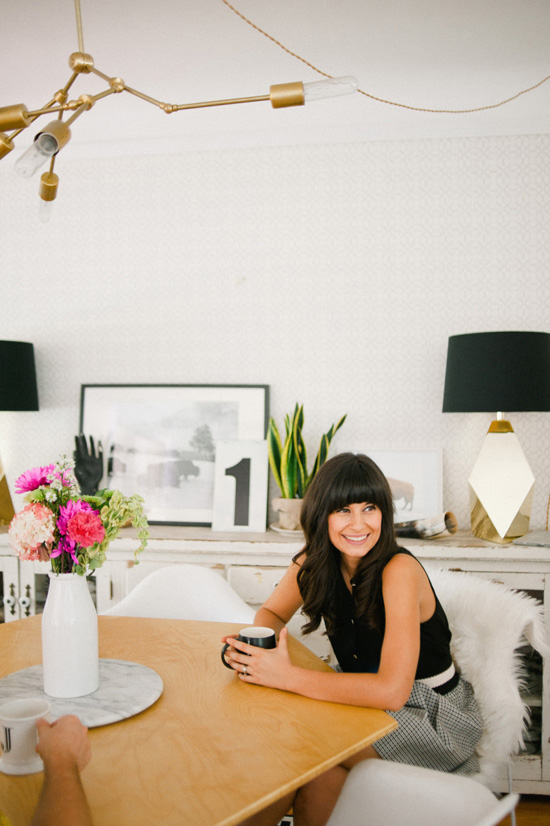 Lidy's house has a great mix of vintage and modern. I absolutely love her hexagonal dining table, and that awesome lighting fixture too!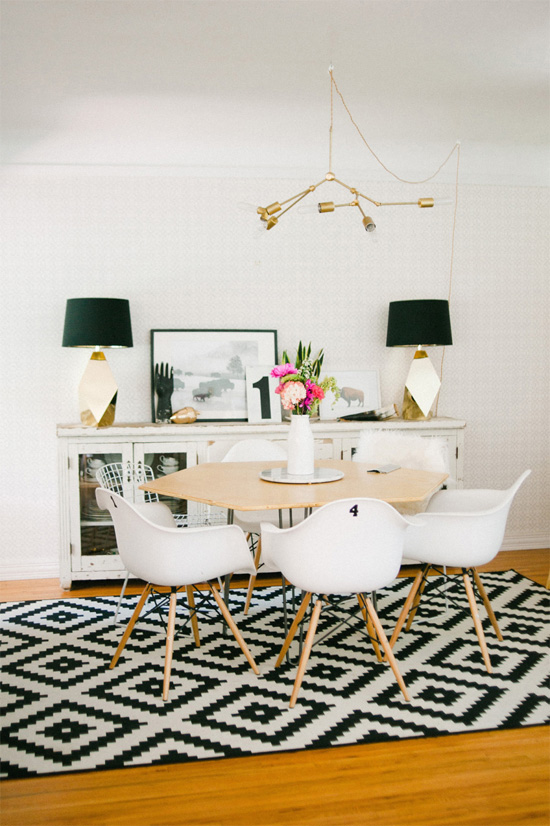 Ok, to be honest, I'm kind of obsessed with her whole dining room.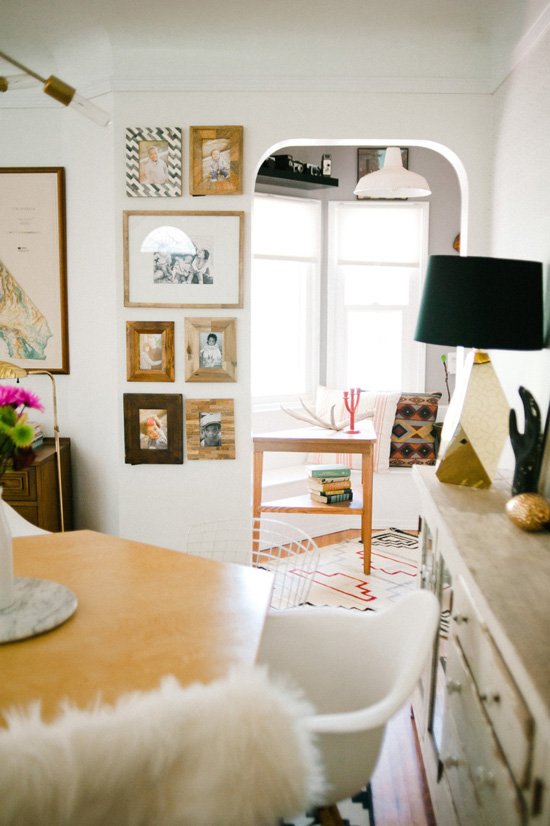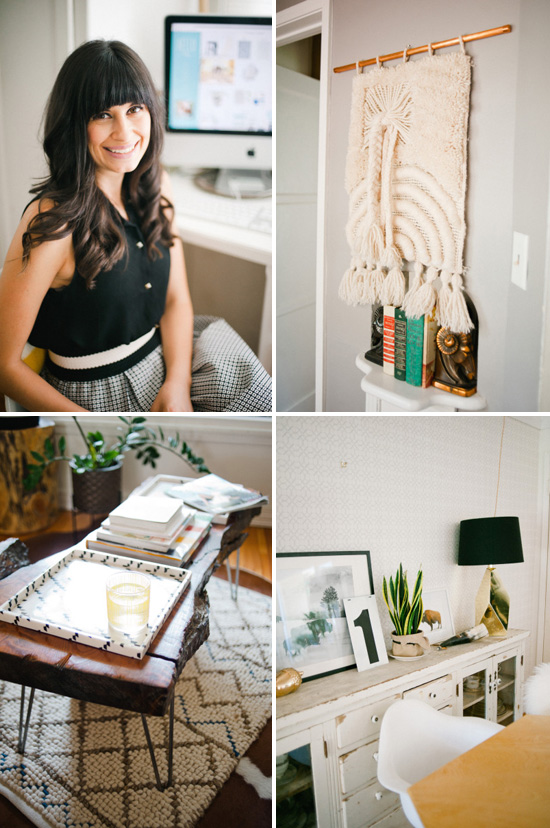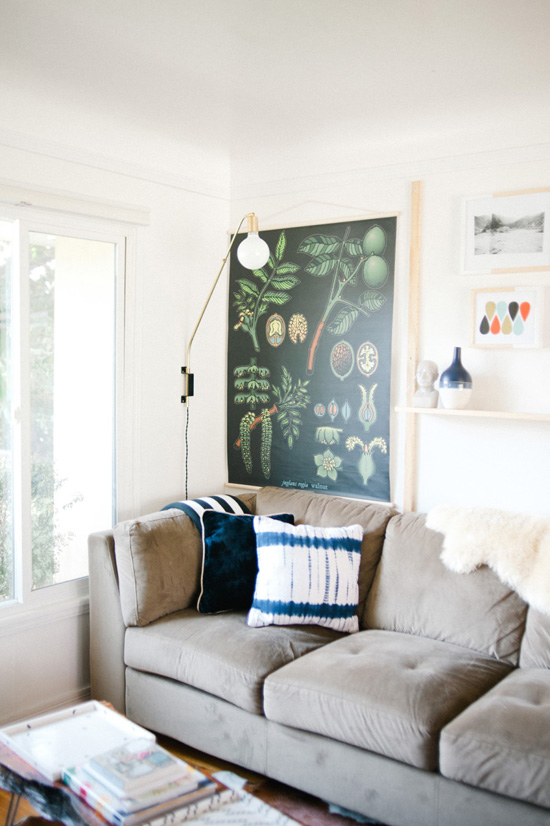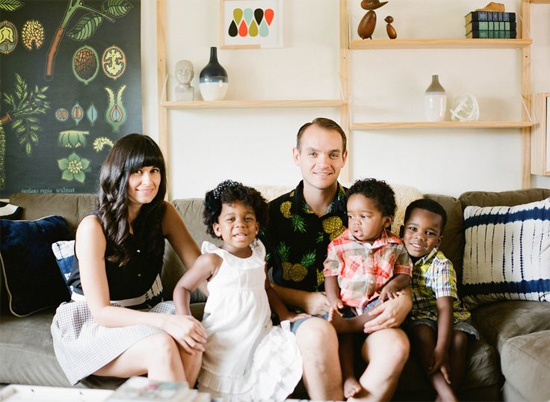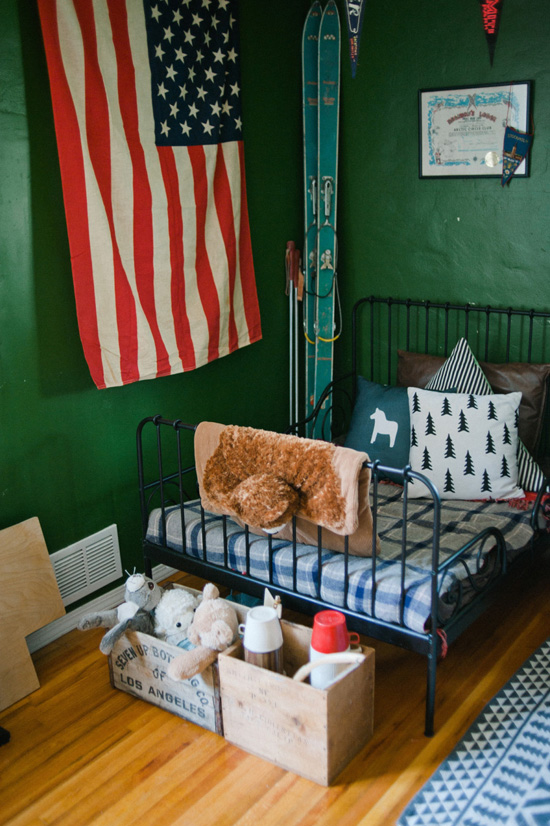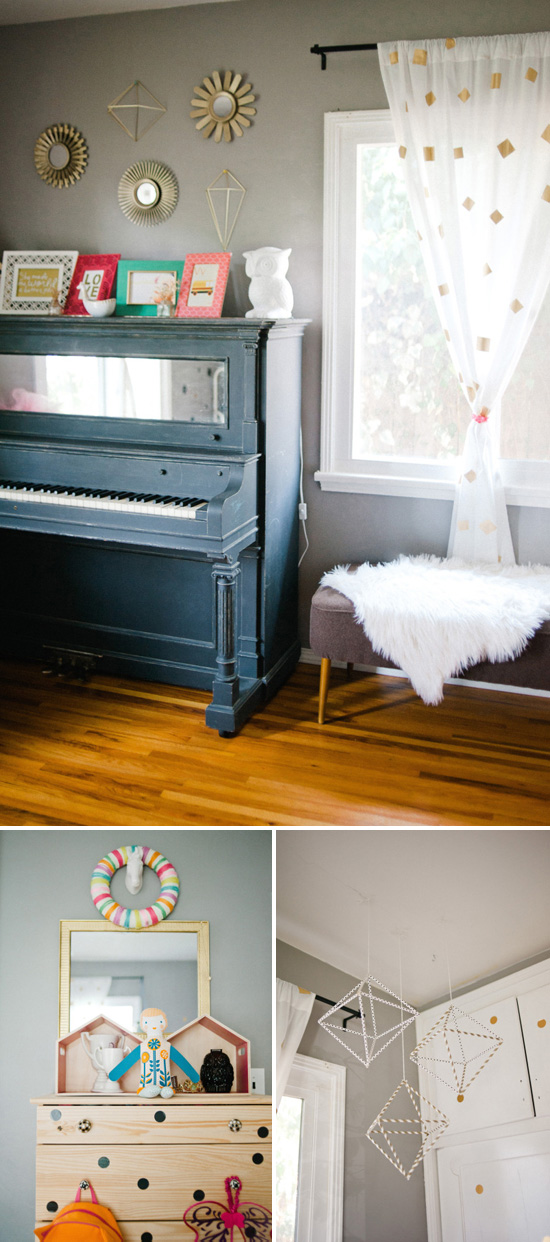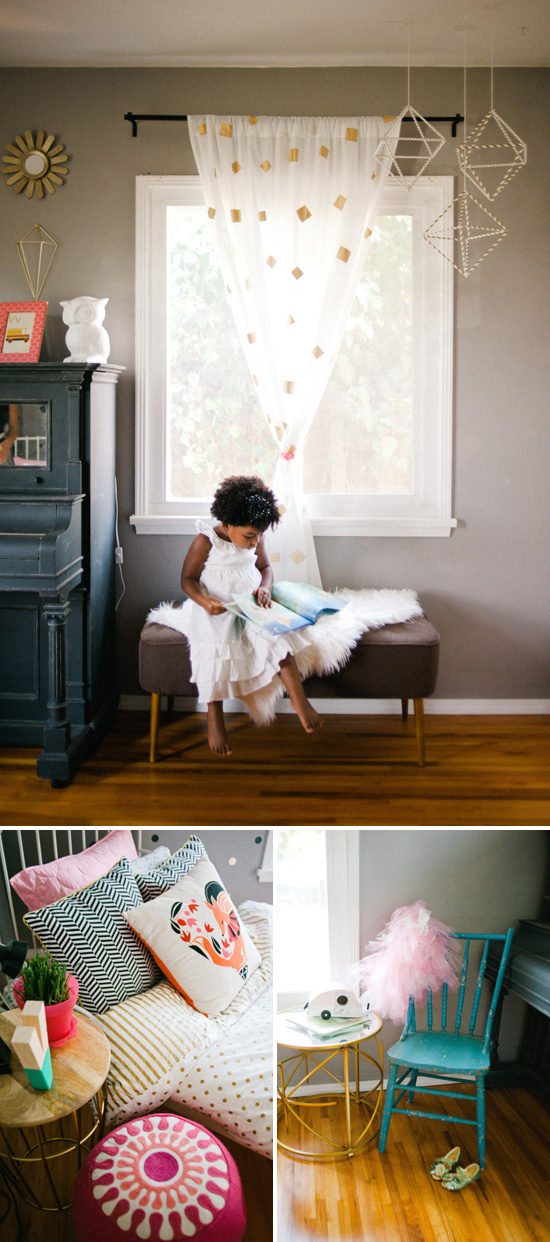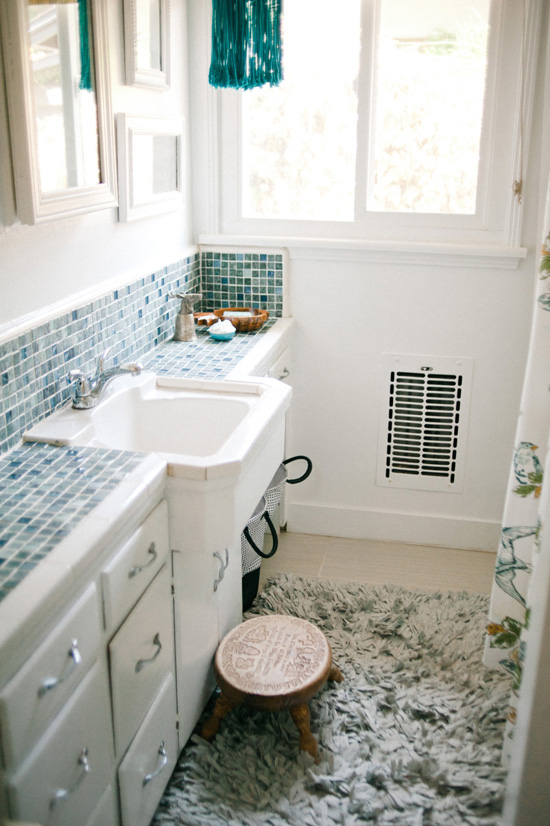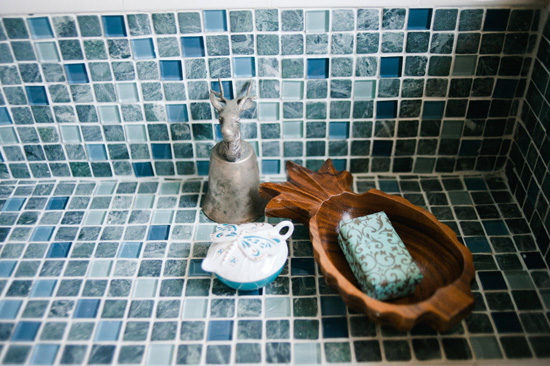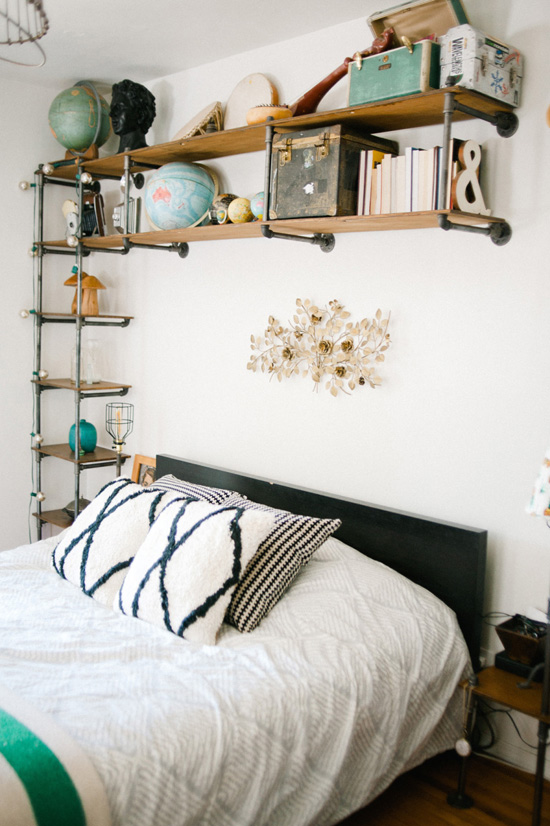 My other favorite room in her house is the bedroom. I love industrial pipe shelving unit around the bed, and the exposed closet!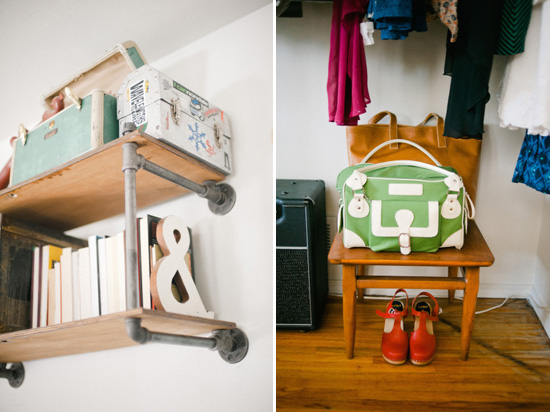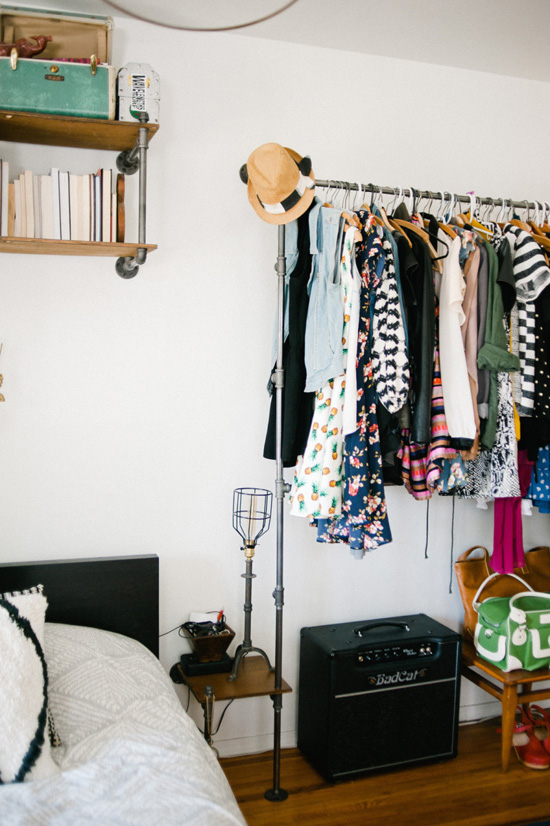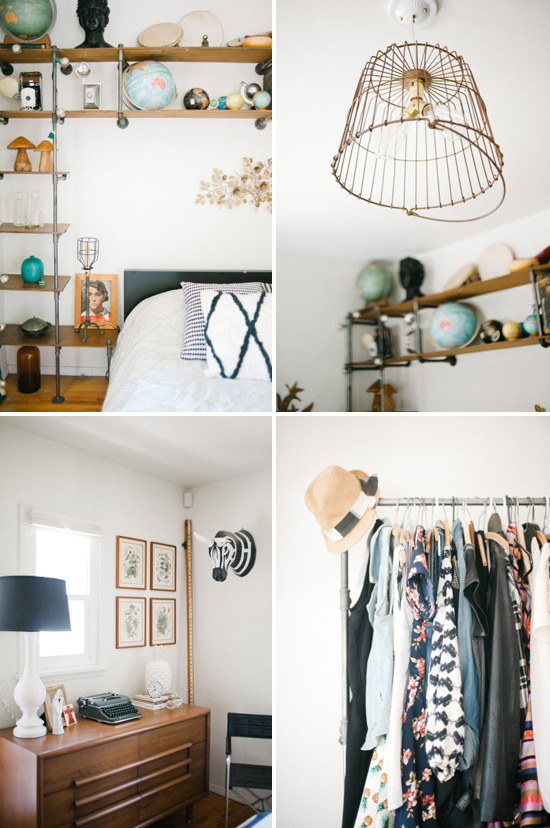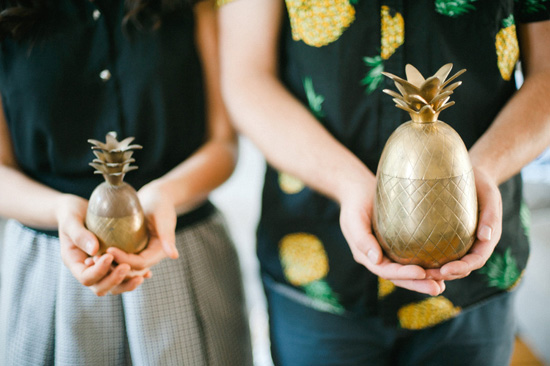 What's your favorite room or detail in Lidy's house? I know, it's hard to decide.
Photos by Christine Choi, originally featured on SMP Living.
P.S. I wrote a guest post for Bali Blinds that was posted yesterday, all about how to decorate with bamboo. Check it out here. AND I did a guest post about felt ball decor for Oh Lovely Day. Lots of links! Have a great weekend, everyone.