There's something about the changing of the seasons that always makes me want to SHOP! And it reeeeeaaaallly felt like spring in Seattle this weekend. So gorgeous! It's probably not going to last (I already see rain in the forecast) but boy, did it feel good to have a few days of sun, warm weather, and clear skies. It got me thinking about what I need for spring and summer….and of course, what I want. Here's a pared down version of my warm weather wish list. I probably won't get all of these, but they're the pieces that I want the most. If you see a coupon code for one of these stores, let me know!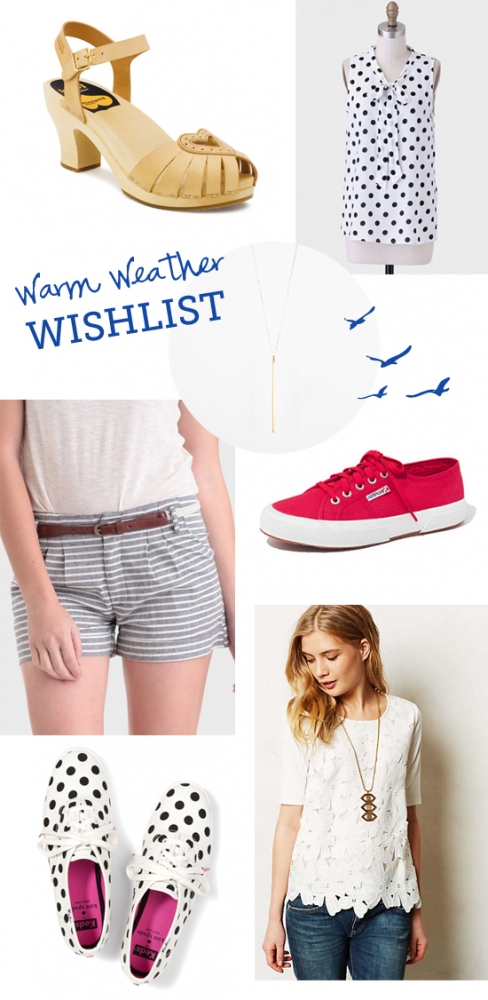 Adorable sandals with heart cutout - $250 at Swedish Hasbeens /  Polka dot blouse - $42.99 at Ruche / Delicate pendant necklace - $24 at Moorea Seal / Striped shorts - $38.99 at Ruche / Red Superga sneakers - $65 at Madewell / Polka dot sneakers - $75 at Keds / Super pretty white top - $78 at Anthropologie
What's on your wish list for spring and summer clothes? Also, which sneakers should I get--the red ones or the polka dot ones? I'm leaning toward one of them, but I want to see what you guys say.
See more of what I'm coveting in my Closet board on Wanelo.

Happy, happy Friday!!! How was your week? Mine was exhausting again, I'm not gonna lie...I still haven't figured out how to balance it all (has anyone?! please share your secrets, if so). I suspect it has something to do with saying "no" sometimes, but I have a reeeaaallly hard time with that. If an opportunity comes up and I'm interested, I don't want to miss out! Just in the last couple weeks, I got promoted at my job, took on another side job that I'm really excited about, and signed myself up for a few more collaborations with companies that I really love. All fun and exciting…but more than a little overwhelming, too. A first world problem, I know!!! I have to remember this quote that I posted about awhile ago. It's actually my desktop wallpaper--but even so, I forget it all the time. With all the different tasks pulling at my time, I haven't been reading as many blogs or leaving as many comments on the ones that I do read…or even getting on social media as much. Sorry guys, bear with me!!! I'm trying to figure out what I can let go of…soon (hopefully) I'll have it all under control. Right?!?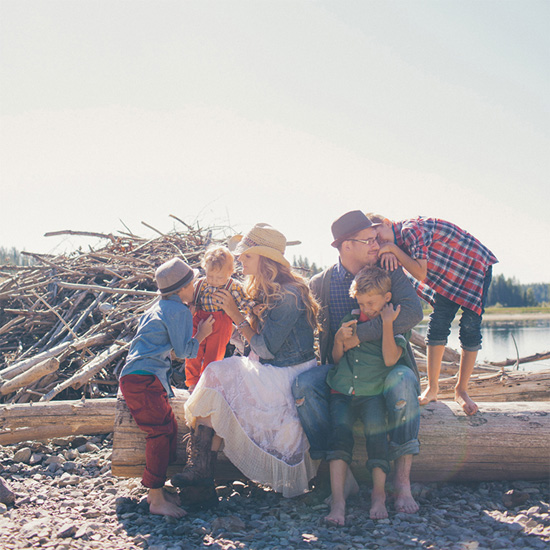 Speaking of balance, my friend Rosie was just featured on Kelli & Vanessa. Rosie is a really talented photographer, as well as a wife and mother. I was really inspired by what she said about balance and making a conscious decision not to take on too much, so she can have enough time for her family: Weddings could take up all my weekends if I let them but I promised myself to only book an average of two weekends a month so I have the other weekends to spend with my family. This has been the best decision ever! I need to take a page out of her book. You should check out her whole feature too!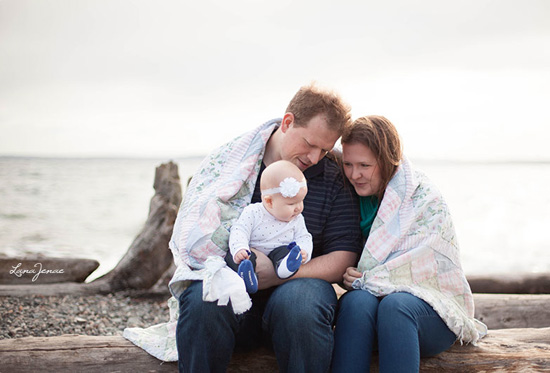 I also wanted to give a shout out to my friend Corlana of Lana Janae Photography. She and her husband came and stayed with us a couple weekends ago. While she was here, she took some family photos for another of my friends, Jenn from Leona Lane. They turned out so cute!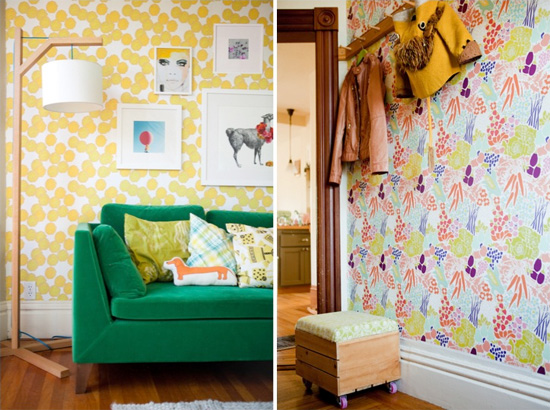 Ok, so I just posted two photos of families at the beach. Time for some interiors inspiration! I absolutely loooved these photos that Audrey from This Little Street shared of her own house. That wallpaper? Removable! Can you believe it?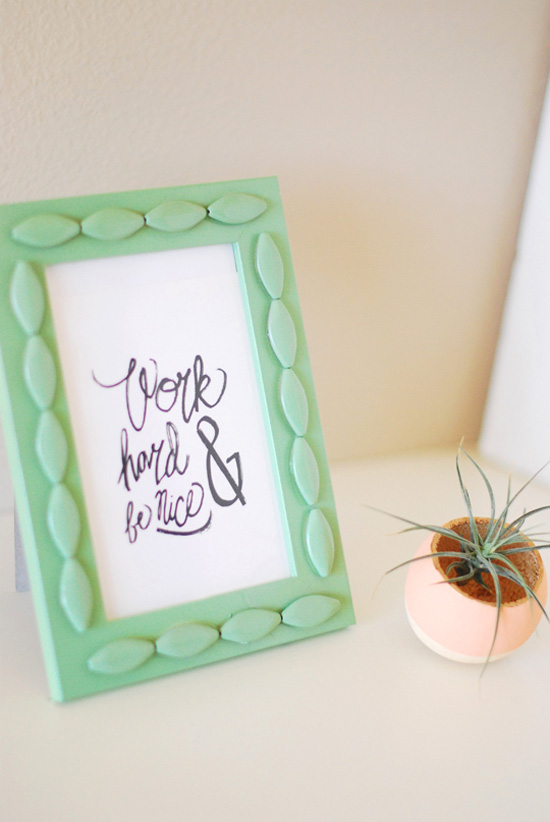 I also loved this DIY textured frame from The Proper Pinwheel. It's made from a repurposed necklace and a cheap frame!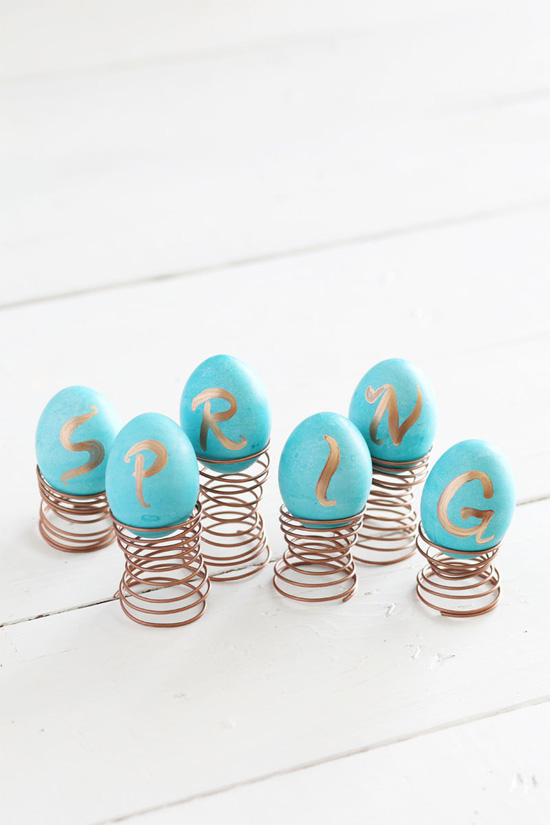 And I'm a big fan of puns, so of course I thought these spring eggs from A Beautiful Mess were totes adorbs :)
What were your favorite posts from this week? Any fun plans for the weekend?


Today I'm sharing another trend inspired by kid's rooms. I know, two in one week...I'm going to be starting some rumors here! No, Mom--sorry. No news to share in that department. But I think this trend can still apply to those of us who don't have any kiddos. Front facing bookshelves are a great way to show off your prettiest book covers and use them as decor, whether they're design books for the living room or children's books for your kid's bedroom or playroom. And mounting some shallow ledges to the wall (or Ikea spice racks--why not?) is a whole lot cheaper than buying big ol' bookshelves. Perfect if you don't have that many books, so a bookshelf would look kind of sad and empty anyways.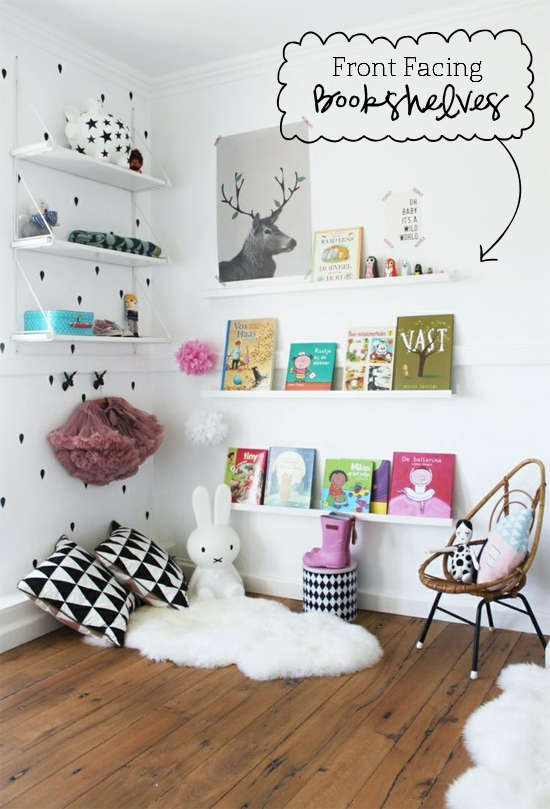 The covers of children's books are usually really cheerful and nicely illustrated, so they totally work as "artwork" propped on front facing shelves. Practical and pretty!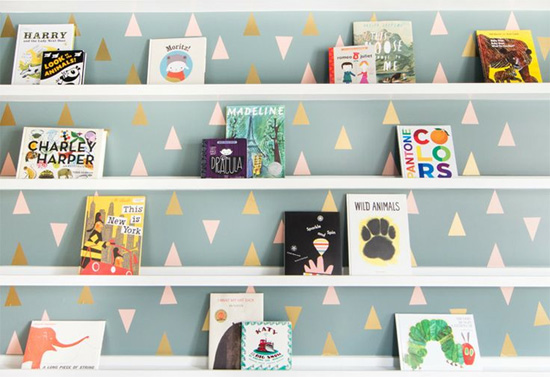 I like how this looks kind of like a bookstore, with the covers facing out. The triangle wall decals are pretty darling too.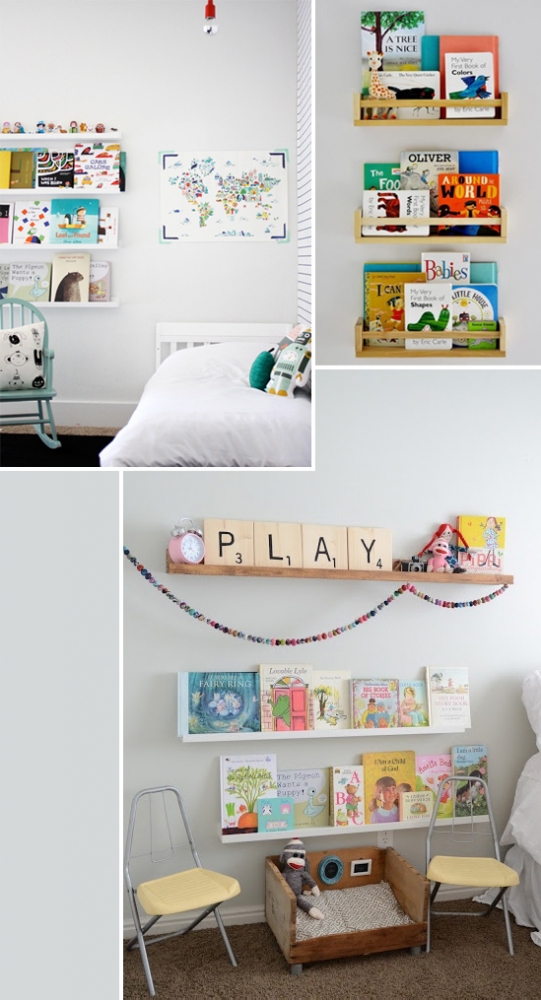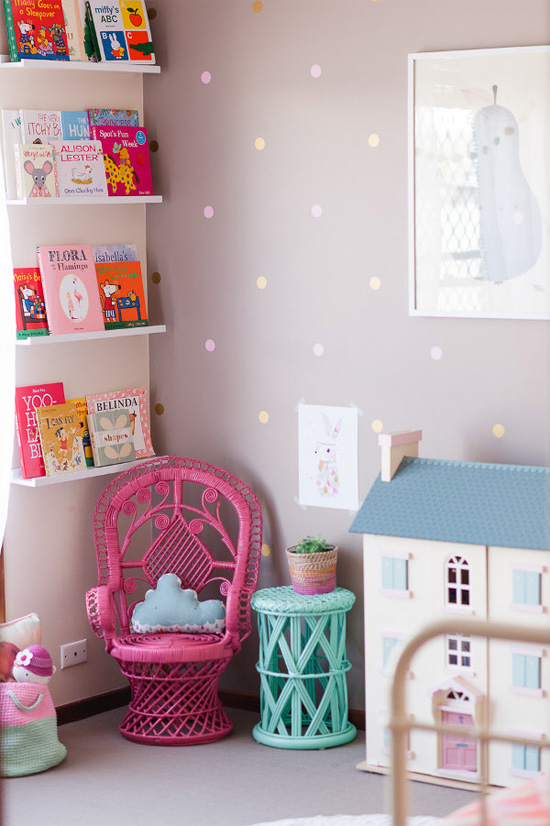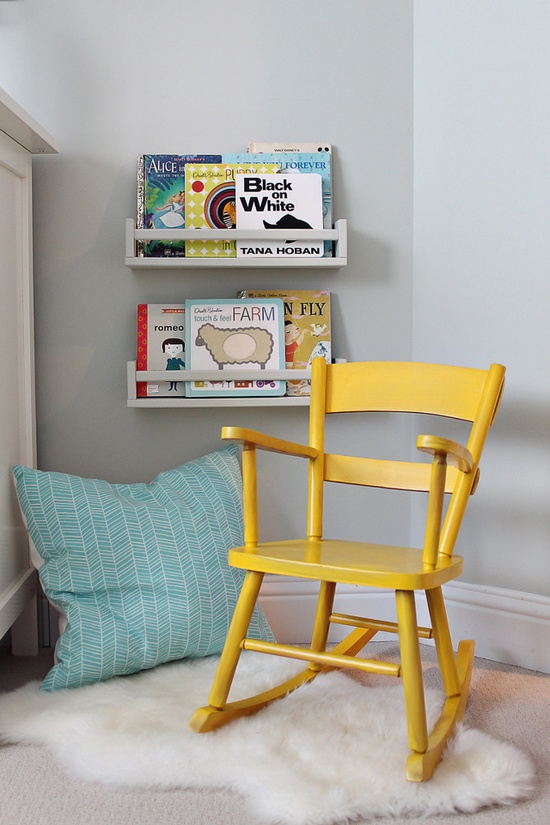 The shelves above are actually those Ikea spice racks I mentioned earlier. At $3.99 a pop, they're a super budget-friendly way to achieve this look!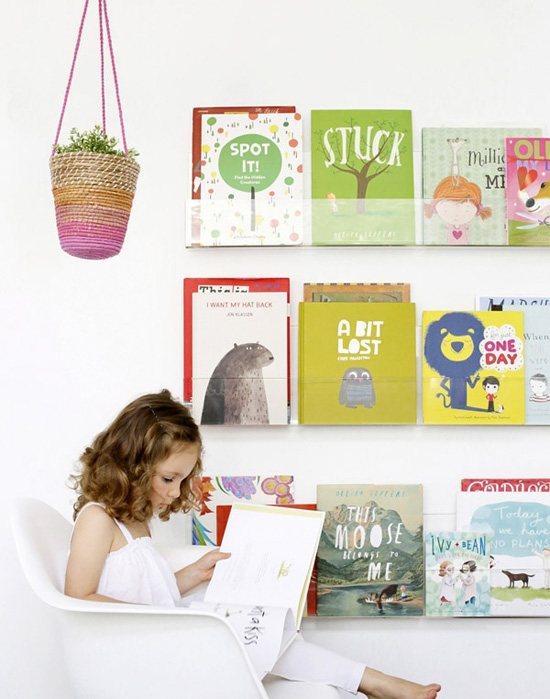 Cute, right?! Do you think this trend could be expanded to other more adult areas of the house--cookbooks in the kitchen, art books in the living room, etc.? Or do you think it's best kept to kid's rooms?
I've been totally obsessed with chartreuse lately. It's funny, I used to think it was an ugly color, like puke green. But now every time I see something chartreuse, I want it! In case you've ever wondered exactly what chartreuse is, it's 50% green and 50% yellow (named for it's similarity to a French liqueur called green chartreuse). Just a little pop of it can do wonders for a room or an outfit!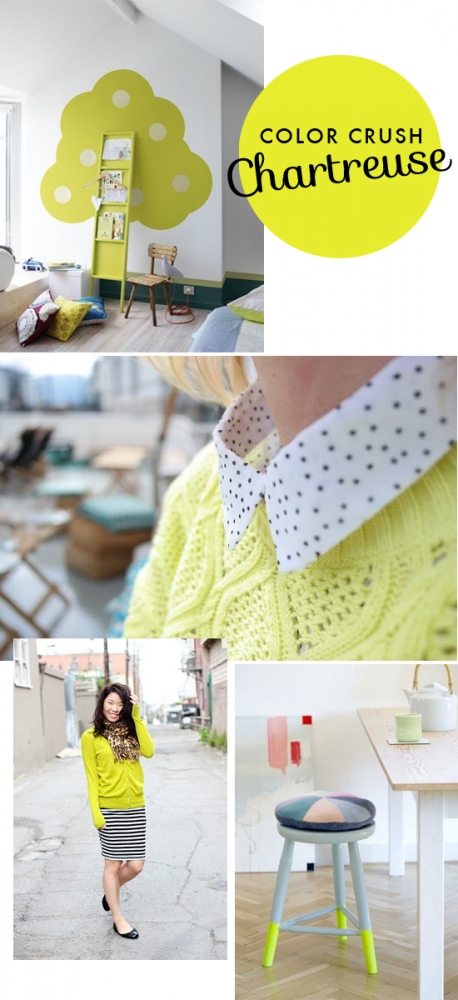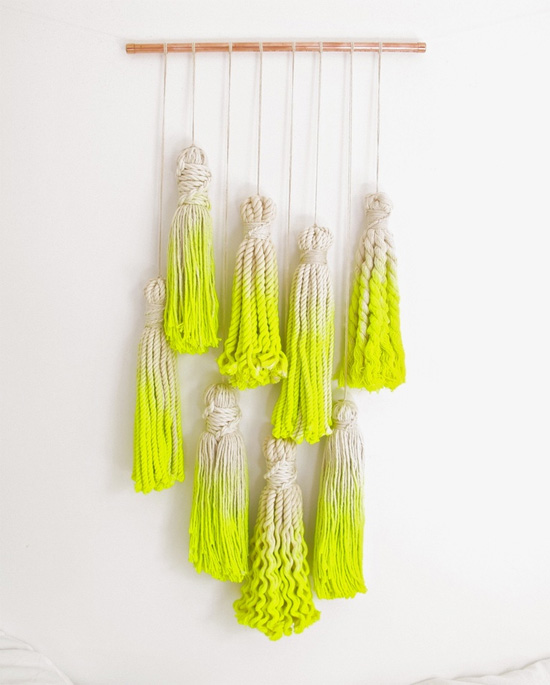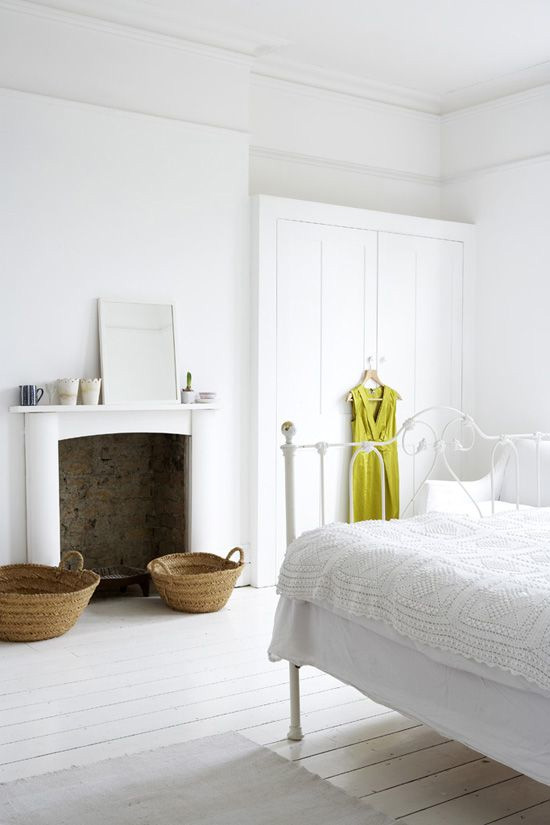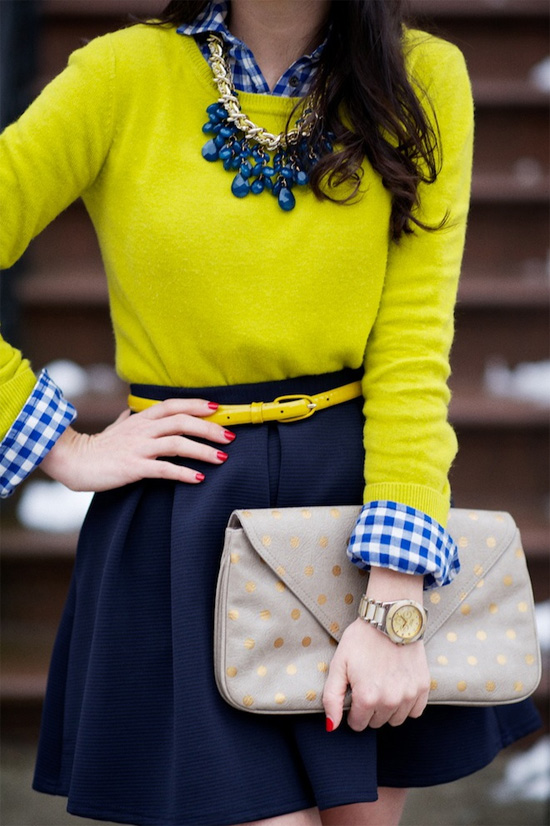 So, do you think chartreuse is ugly, like I used to? Or are you a fellow fan?