We just bought a bed last week (yaaaay!), so obviously I should probably cool it in the lusting-after-furniture department. But hey, there's nothing wrong with looking, right??? We probably won't be replacing our sofa for a few more years, but in the meantime I've been crushing on green sofas. Especially emerald green velvet ones. The one thing I'm wondering is, will this be a trend like the black and white Moroccan rug I have...you know, where eventually it seems like everyone has one? I do feel like I've been seeing green sofas a lot lately. So maybe it's good that I'm not ready to pull the trigger on a new sofa yet, so I can make sure I'm not falling under the spell of a trend. On the other hand, sometimes a trend gets popular for good reason. Even if everyone and their mother does have it, I still love my rug and don't regret getting it. What do you think? Are green sofas trendy or not…and do you even care?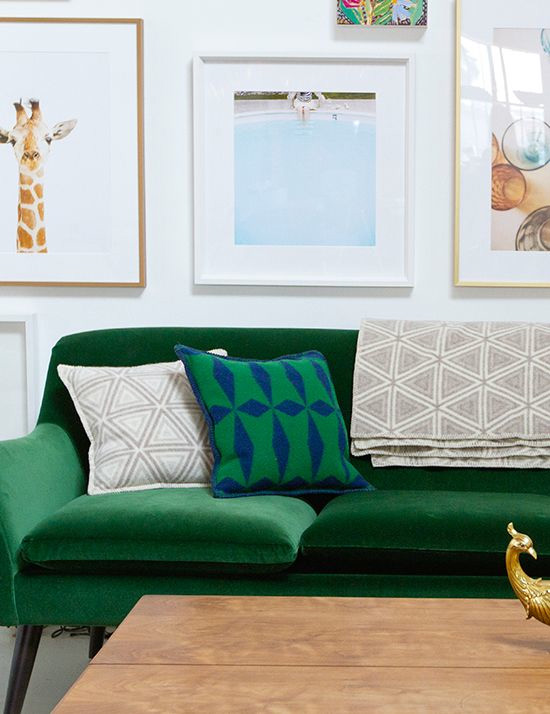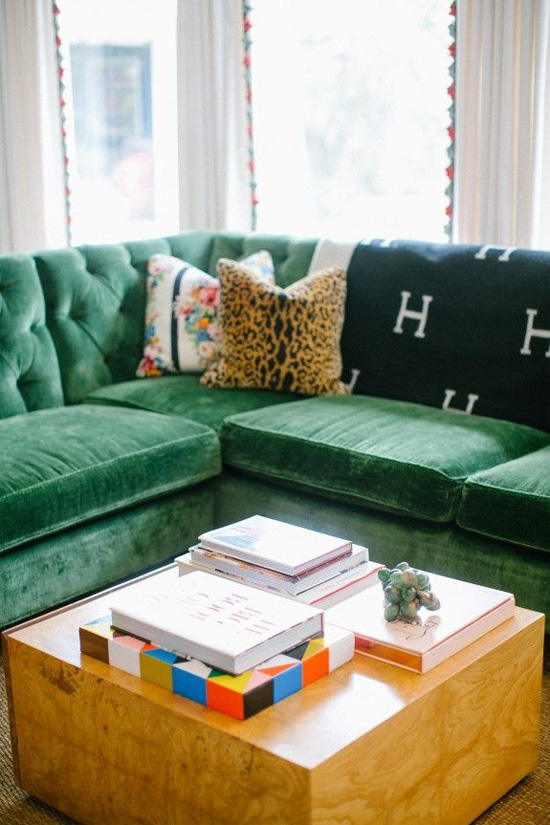 One nice thing about green is that it looks good with just about every other color...so it's practically a neutral. It might be hard to work around a sofa in a bright color like fuchsia, but I feel like green is pretty classic and would continue to be stylish for a long time.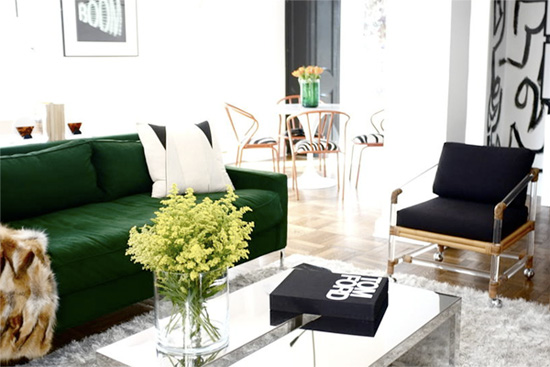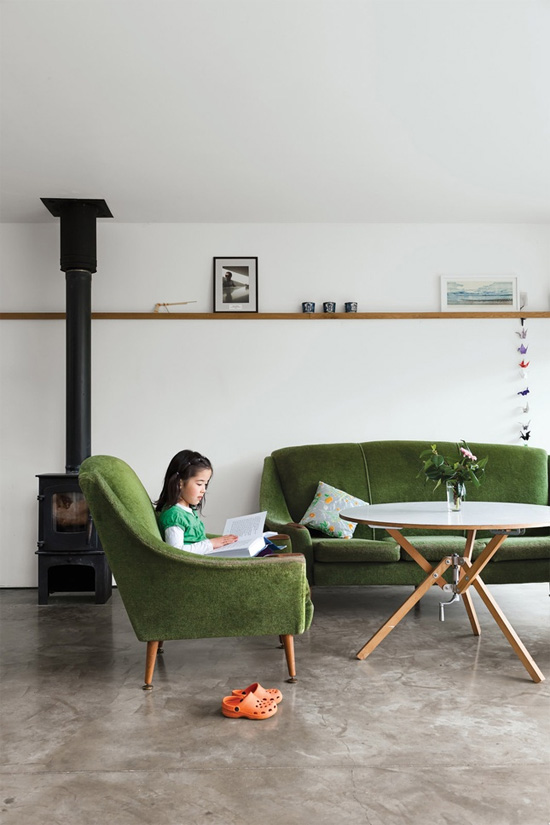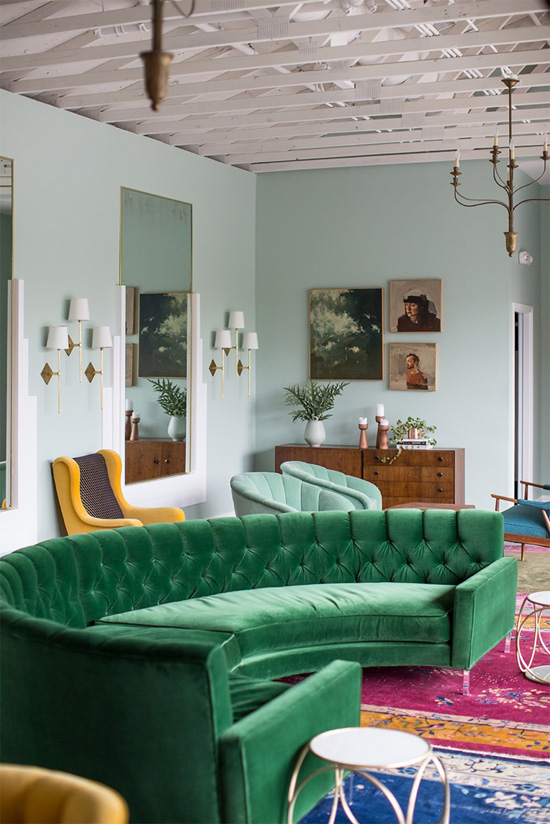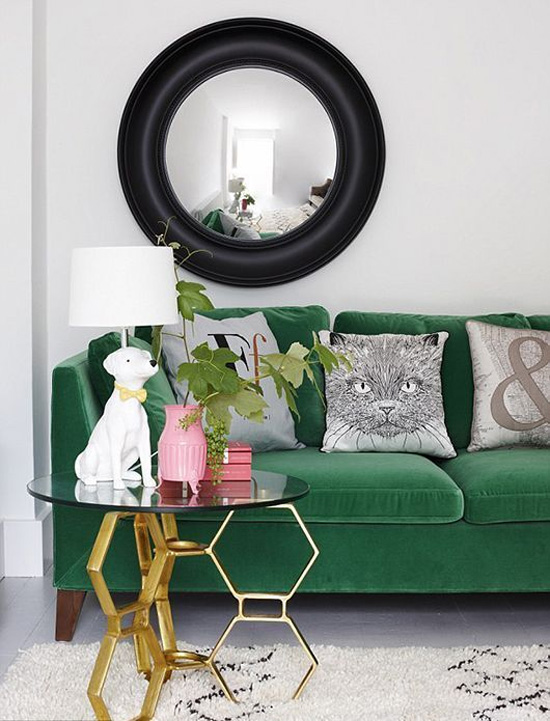 The sofa above is from Ikea (I know, right?!) and it's only $999...tempting.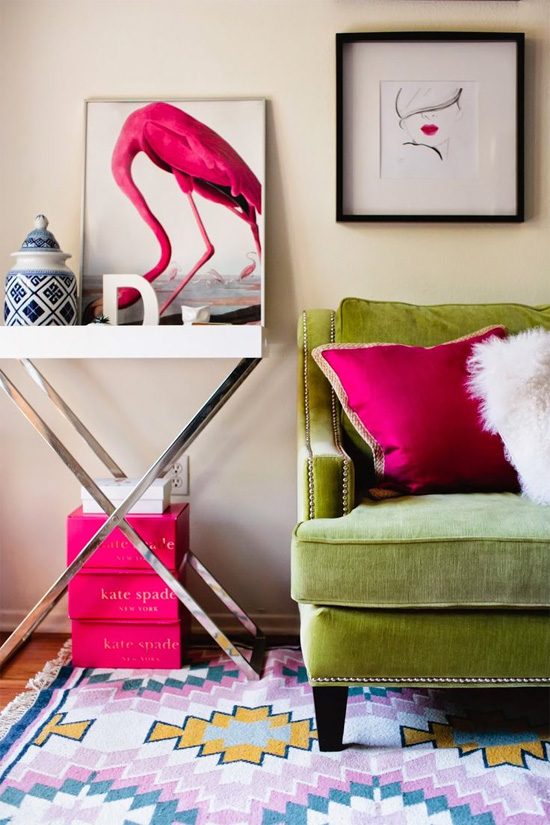 And if you're not into emerald, green sofas come in lots of other shades too--olive, sage, pea green, mint…you get the picture.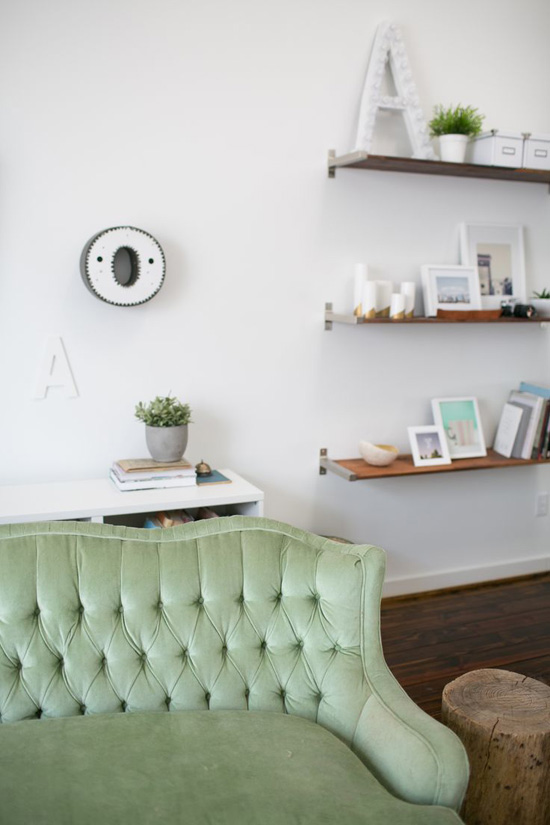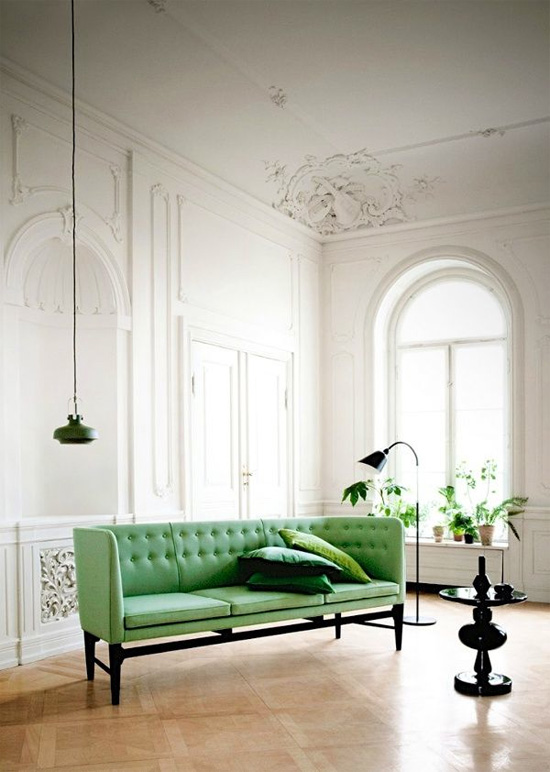 What do you think of green sofas? Do you like emerald or lighter green?
P.S. Sorry for missing two days in a row…it's been a busy start to the week, especially since we went on vacation over the weekend so we had a lot to catch up on around the house! We're going out of town this next weekend too, so…yeah. #busybusy
1 / 2 / 3 / 4 / 5 / 6 / 7 / 8 / 9


Happy Friday! We're leaving work early today and heading across the state to Spokane (where I'm from). I'm excited to see my family, be in my hometown, and catch up with a few friends I haven't seen in awhile. Plus, hopefully we'll get a chance to do some "fall-ish" activities while we're there! Since we still have to do laundry and pack tonight, I'm keeping this post short and sweet…with links to a few posts I've written around the web the past week.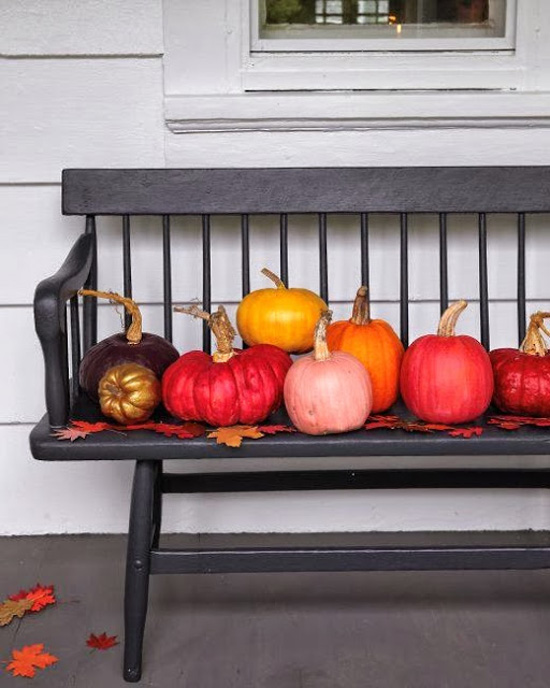 1. I put together a fall mood board for Bali Blinds…see the full thing here.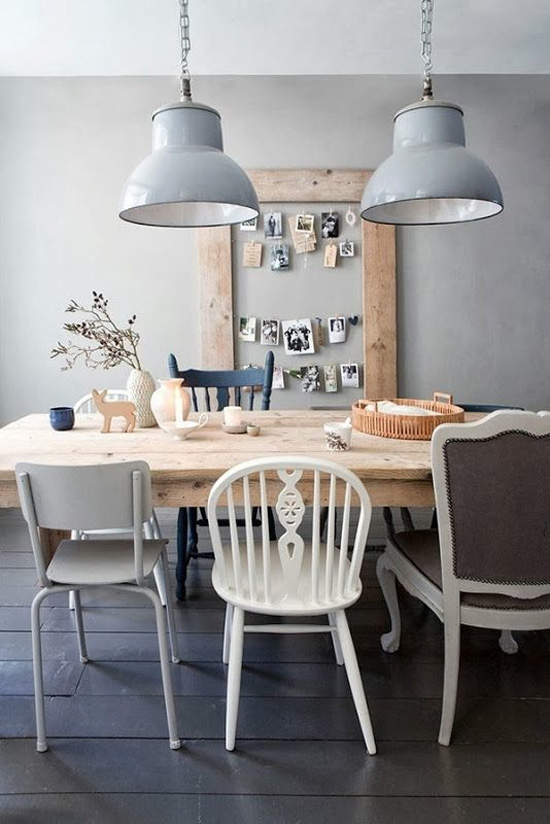 2. I wrote a post about 10 decorating rules that you can (and should!) break for Julep.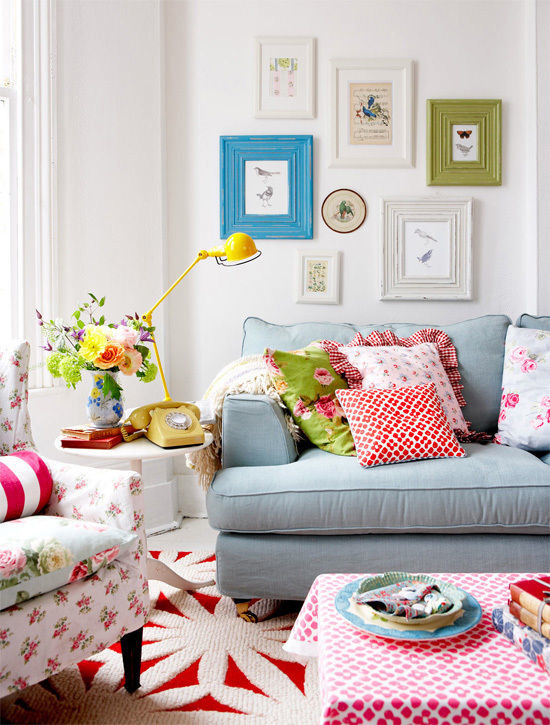 3. And I wrote a guide on eBay with my decorating trick for transitioning your decor through every season seamlessly.
Hope you like 'em! Have a great weekend, everyone.
P.S. Don't forget to enter the Minted giveaway! 2 days left...$200 to Minted...too good to miss.


Do you decorate for Halloween? I've never been a fan of scary stuff (I hate horror movies, and I can't stand the sight of blood)...so I definitely won't be putting gravestones and zombies in my house. But I do like some Halloween decor…the stuff that's more cute and whimsical, rather than gory. Here are some of my favorite ideas that I've seen.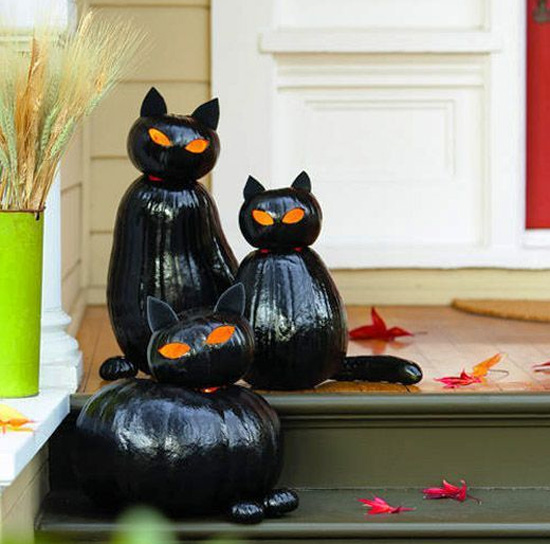 1. Black cat pumpkins. So clever! Paint two pumpkins black and stack them on top of each other. Carve out cat eyes and add ears with black felt.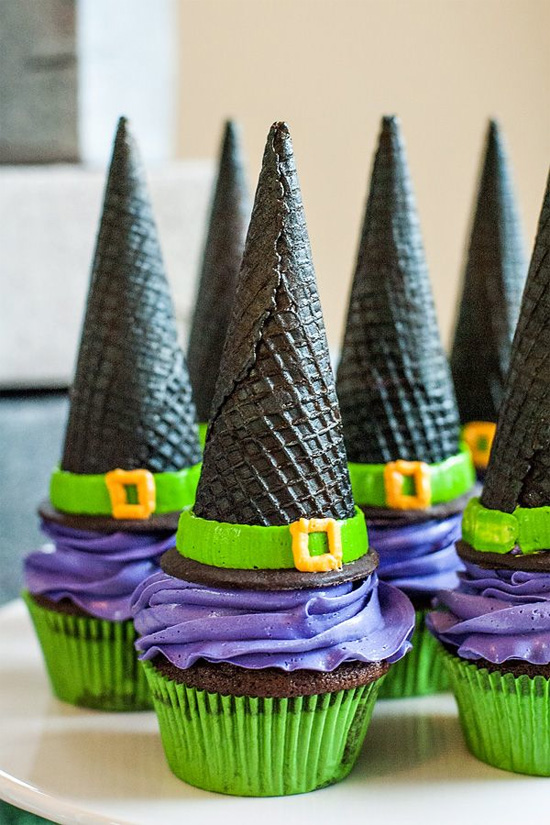 2. "Witch hat" cupcake toppers, made out of ice cream cones.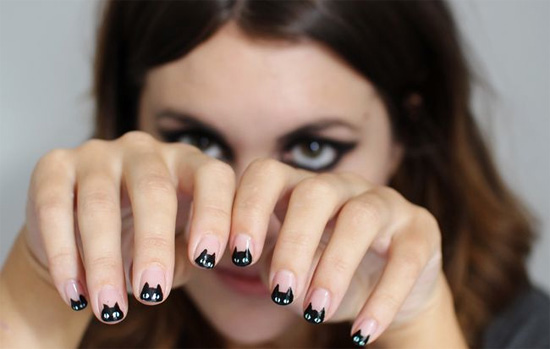 3. A black cat mani that I totally want to try (although I'm not sure if I have the skills for this).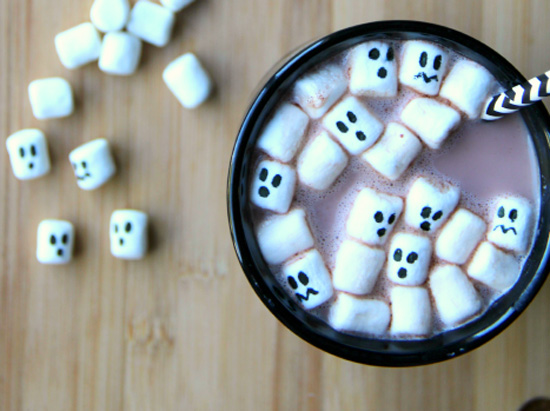 4. Halloween hot cocoa. The faces are drawn on with edible food marker.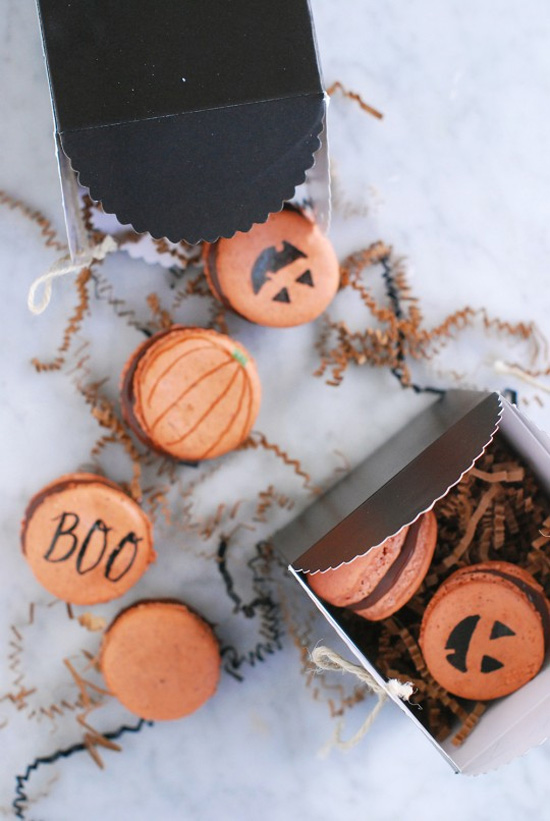 5. Halloween macarons. These were also made with edible markers--I love the cute little jack o'lanterns!
What's your favorite Halloween idea that you've seen (or done)? Are you a fan of the spooky, creepy stuff…or do you prefer the more "cutesy" decor, like me?
See more easy Halloween ideas here and here.

As I hinted in this post, Ben and I recently redid our gallery wall (see what it looked like before here). We added a lot of art from Minted
, along with some of our favorite pieces that we already had--like the cardboard deer head and my DIY Washington state artwork. I really love how the gallery wall looks now. I always had the urge to fiddle with it before, because it seemed unfinished. But now, it fills the space so much better! I also like that everything is framed (pretty much), so it feels more "grown-up." And I had Ben pick out some of the artwork, so hopefully it's more balanced now and not quite as feminine. What do you think?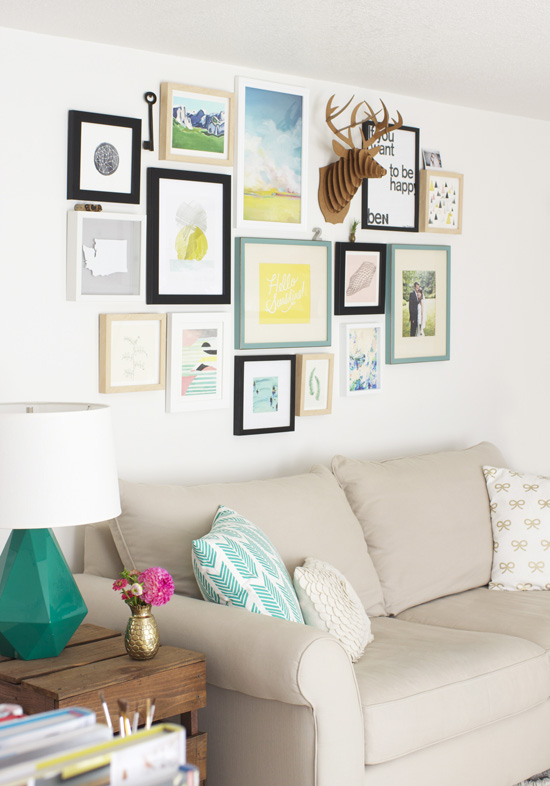 If you're working on your own gallery wall, Minted is an awesome place to get art. Their designs come from a global community of independent designers, so there is a ton of variety (like, seriously there are over 1,500 designs in their art marketplace). And there are several framing options you can choose from too, which I love.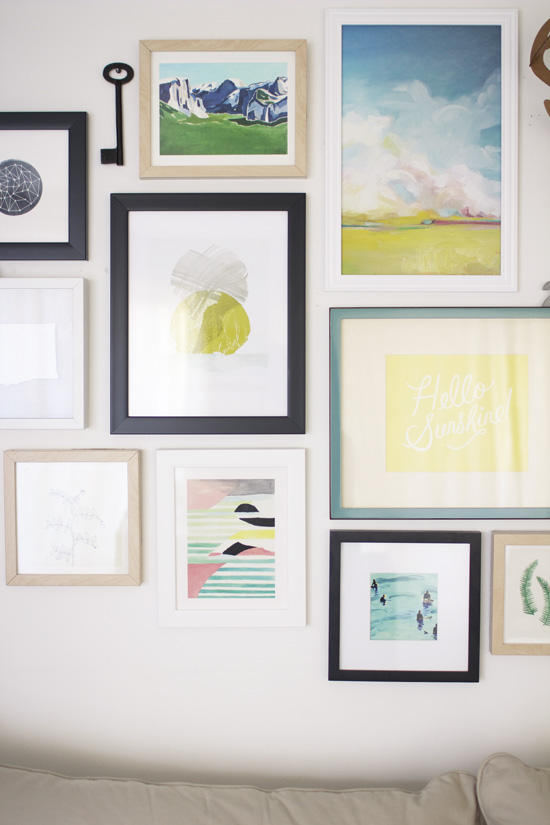 There are a couple different ways to approach gallery walls: frame everything in matching frames (or all the same color), or mix it up with a bunch of different frames. If you need some direction and examples, I wrote a whole post on how to create a gallery wall here. Either way can be beautiful, but I'm partial to the mixed-up version. I like things to look more collected, and not too matchy-matchy!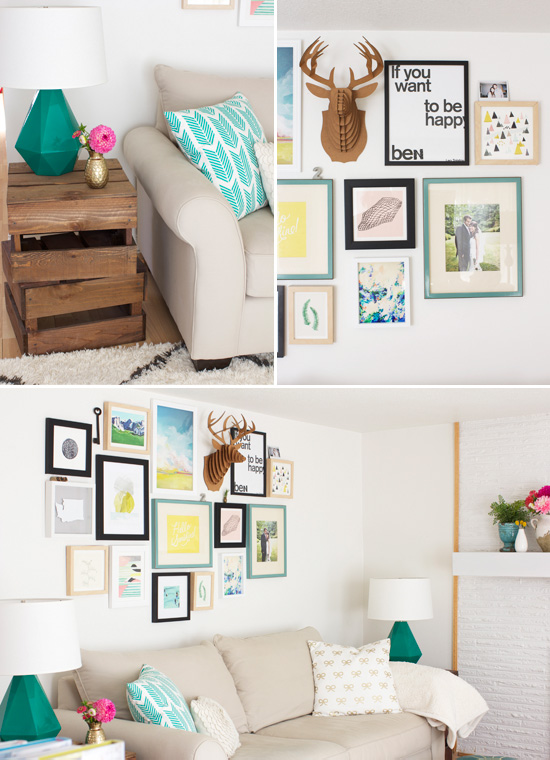 I hope you guys like my new gallery wall…and I want you to be able to create your own! So I've partnered with Minted to give one of you $200 to spend on some art
for yourself. Even if you don't need any art (although, really--who doesn't need more?), they also have wedding invitations
, birth announcements
, party decor
, and more. In other words, you should definitely enter this giveaway. 
Thanks to Minted
for partnering with me on this post!