Ahh, life! It's been so busy lately. Good busy, but still…BUSY. With fall right around the corner, I'm trying to figure out this whole balancing act I have going on. I want to be able to spend time with Ben this fall and do normal couple things--go to a pumpkin patch, make caramel corn, play games with friends…you know. So I'm trying to figure out where I can simplify all my other commitments. The start of fall always feels like a fresh beginning to me--probably all those years of school. And my new job is a new beginning too. So I figure, what better time than now to clear my plate a little?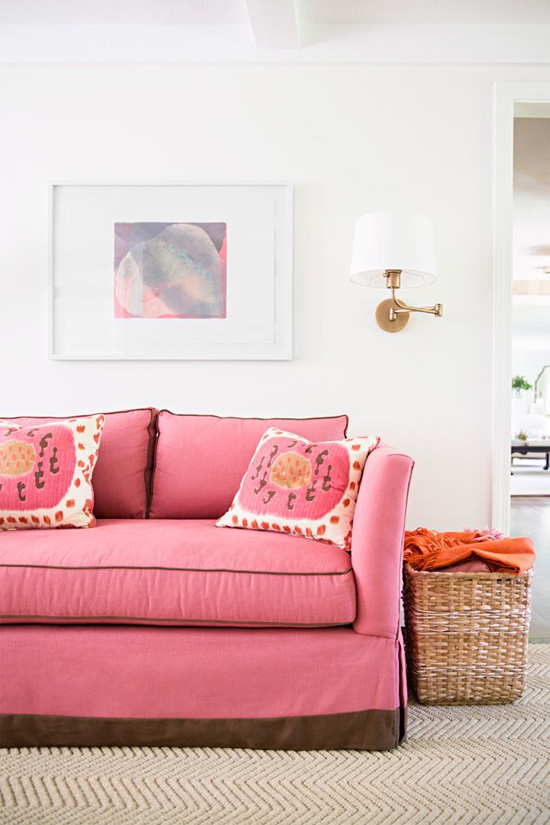 Speaking of fall, I'm starting to get excited for it! I go back and forth--there are things I love about fall and things I hate about it. I hate when it stays dark until I'm already at work and is already dark again by the time I get off. I hate all the endless rain here in Seattle. But I love hanging out by a crackling fire, and all the yummy fall food! This might sound pathetic, but honestly what made me get a little more excited for fall was flipping through my book of recipe notecards this past weekend. So many delicious recipes that I forgot about over the summer--soups, pastas, and rich desserts. Comfort food. So while I'm enjoying the last few weeks of summer and trying to take full advantage of them (we've been going on hikes and trying to get outside as much as possible), I'm letting my frame of mind transition to fall. Here's to a fresh new season!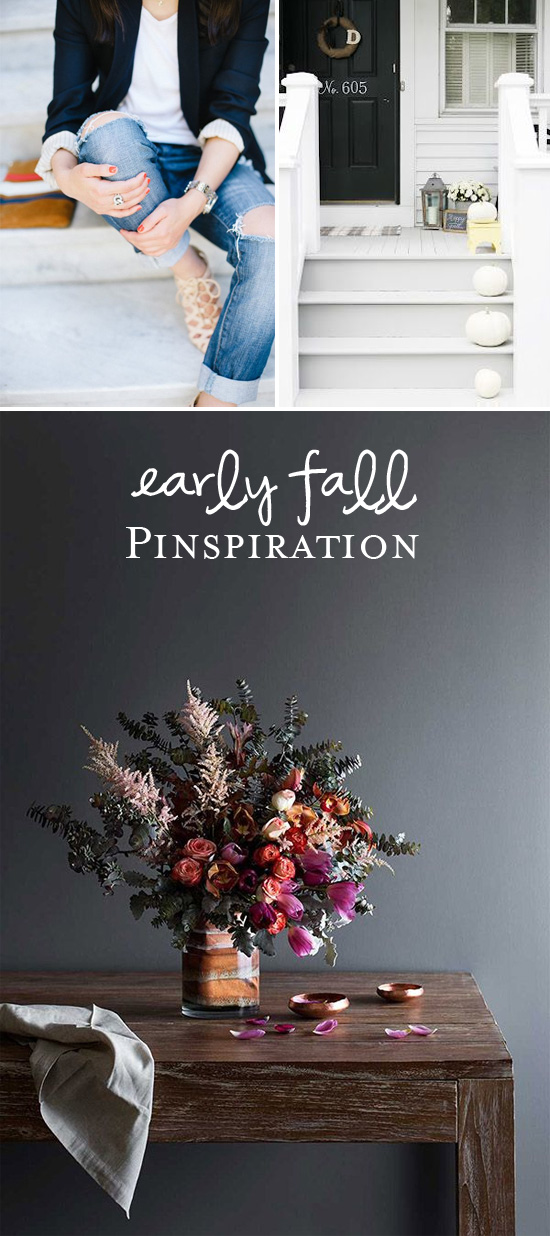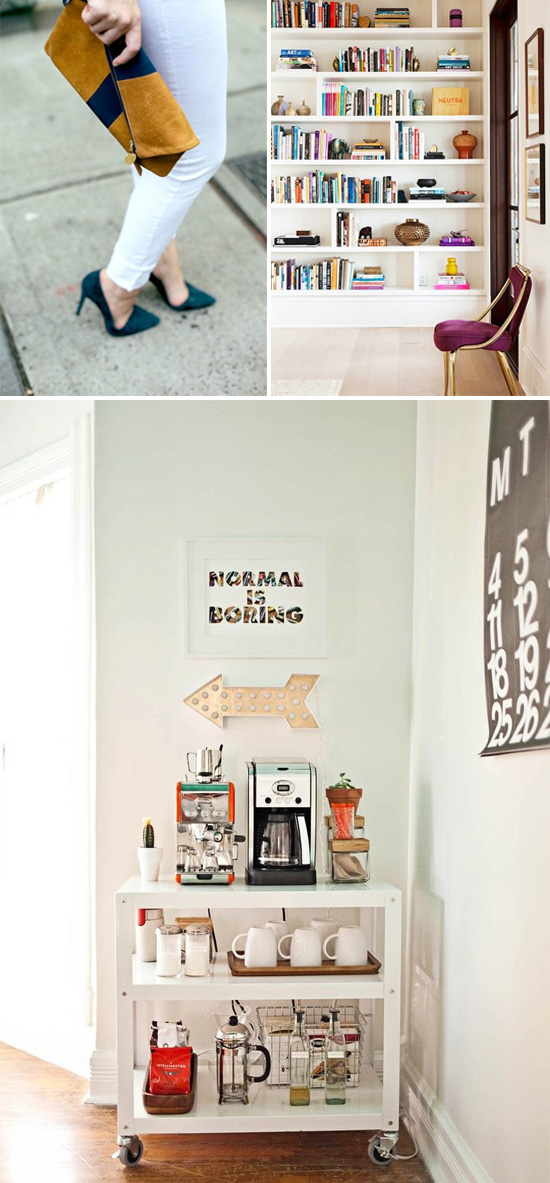 I absolutely love that coffee cart above, and the "Normal is Boring" sign. I posted some coffee cart inspiration awhile ago, but haven't gotten around to putting together my own just yet. Maybe I'll do it this fall!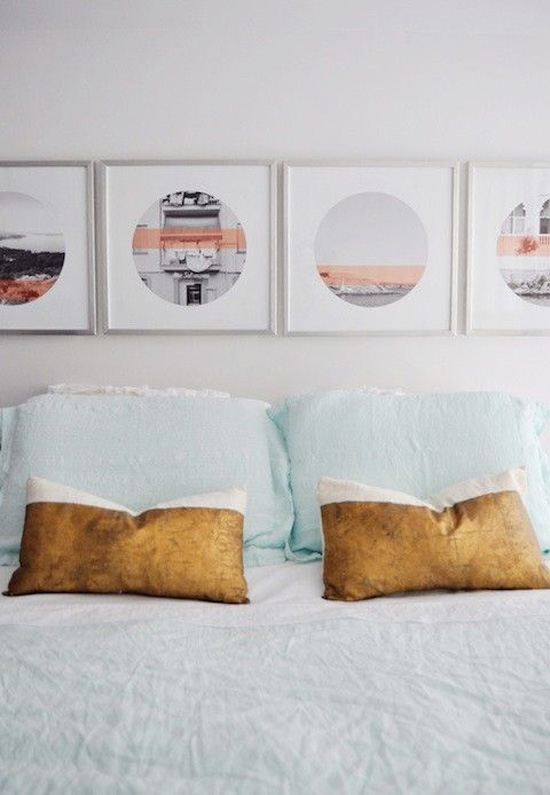 What are you all feeling inspired by lately?
See more of my latest pins here.


Did you read the title to this post and think, "what the heck is a Juju hat?" That's what I thought when I first saw the name too. I had seen Juju hats around, but had no idea what they were called (or even what they were) until the other day. I always thought they looked cool, but once I found out their backstory, I liked them even more! Juju hats are African headdresses made from bird feathers. They're traditionally worn by village chiefs in the Cameroon region of central Africa. The feathers are hand sewn onto a raffia base and splay out into a huge circle. And they make absolutely fabulous wall decor. The smaller ones look great mixed in with frames in a gallery wall. And the larger ones are total statement pieces all on their own!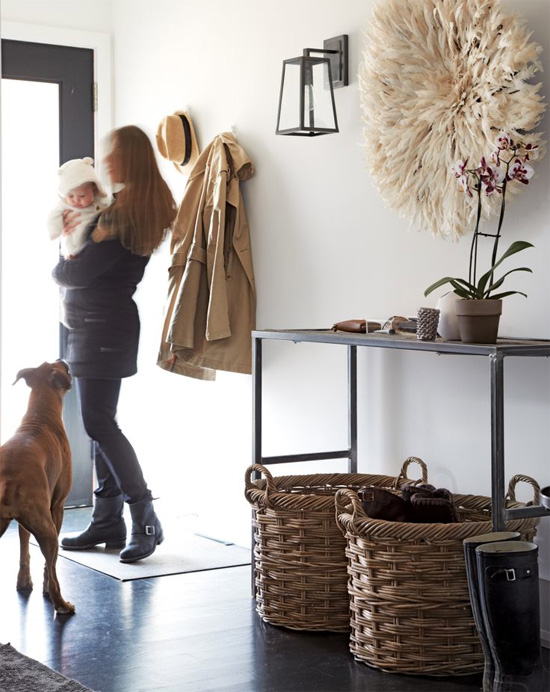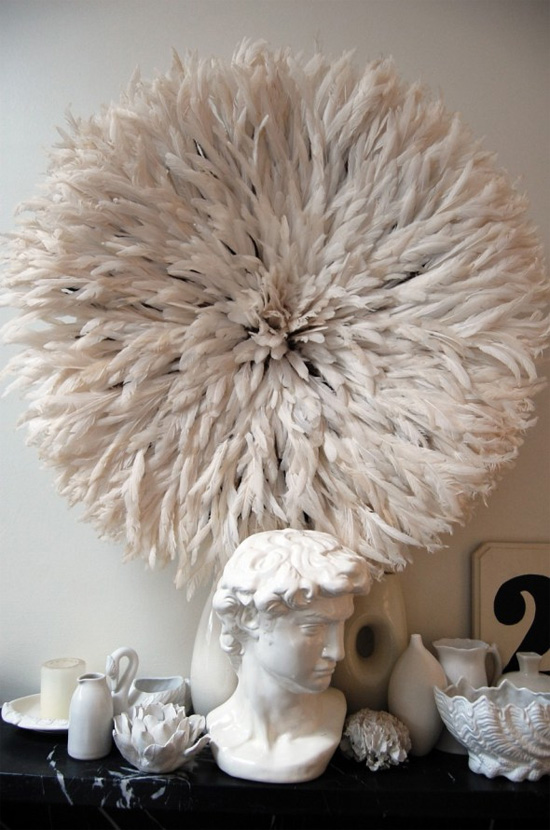 I actually like the neutral Juju hats best, but they come in lots of different colors, too.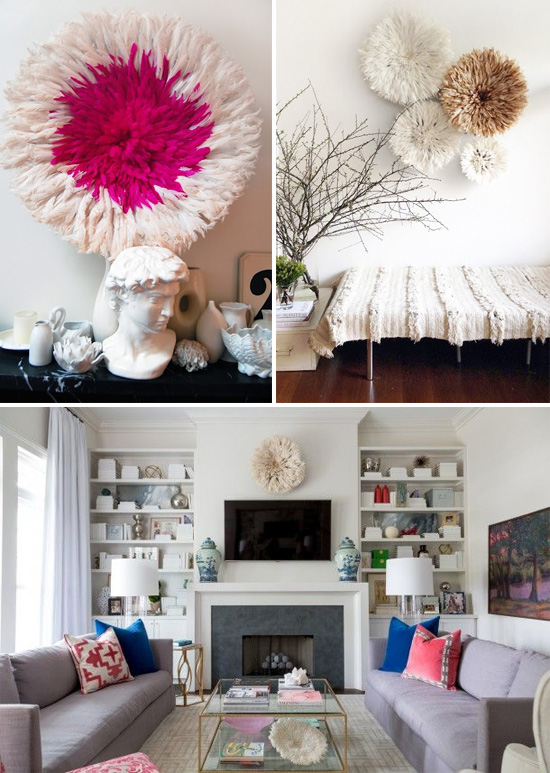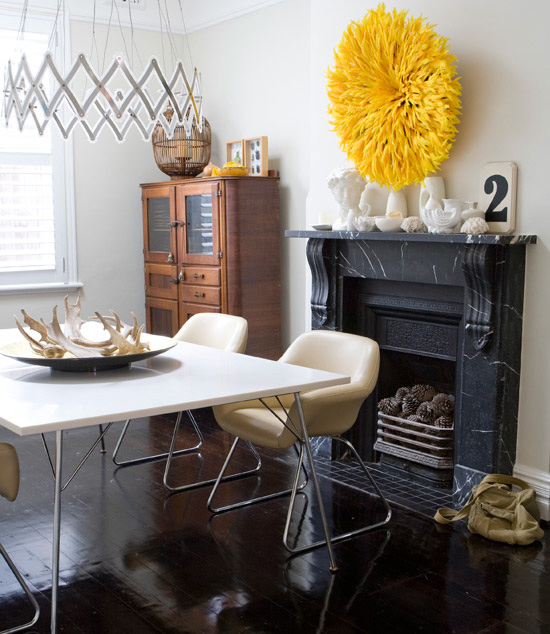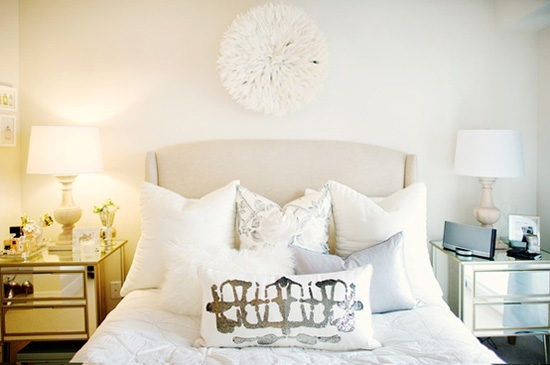 They're a great option for "artwork" over the bed (or in a nursery). If a Juju hat falls in an earthquake, the feathers won't hurt anyone!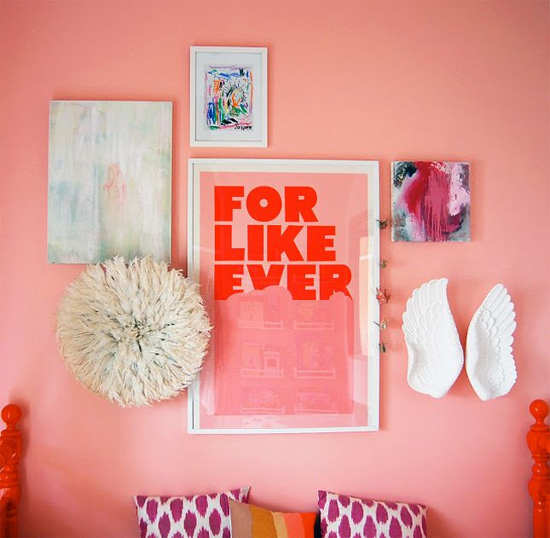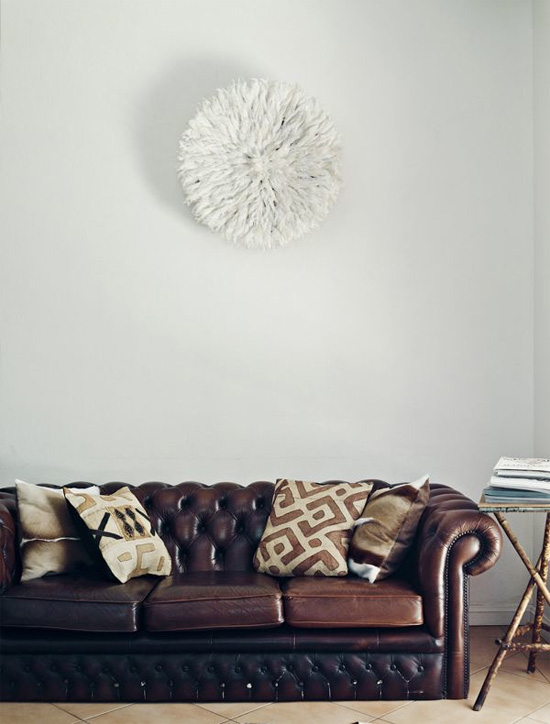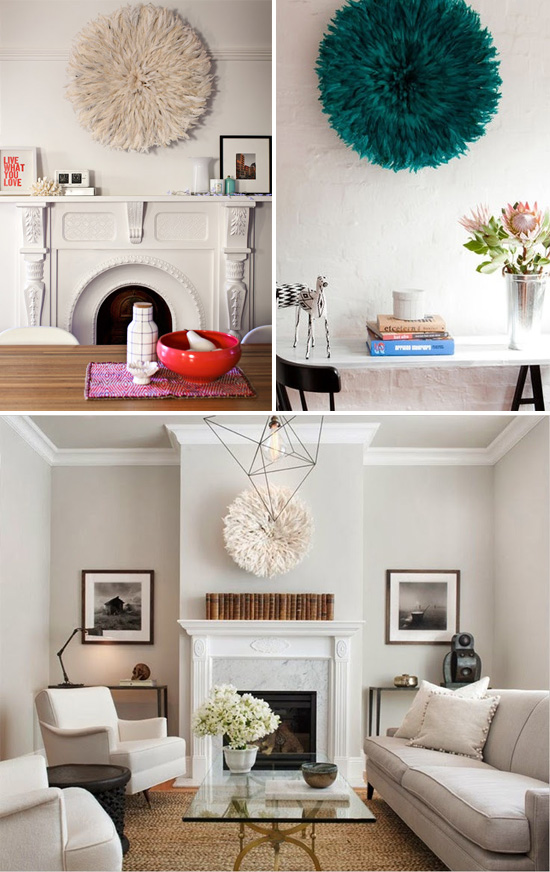 What do you think of African Juju hats? I think they're so chic and interesting--and a great way to add texture to a room!
1 / 2 / 3 / 4 / 5 / 6 / 7 / 8 / 9 / 10 / 11 / 12 / 13


In case you guys didn't know, I love chairs. Chairs and pillows are my weakness--I can never have enough! The "About A Chair" from Hay is my current favorite. Designed by Hee Welling, it's well-priced, versatile, and absolutely beautiful. Welling's intention when designing the chair was for it to be conspicuously simple, so it could fit in with any environment--office, dining room, restaurant, etc. The chairs look kind of similar to Eames molded plastic chairs (another of my favorites), but they're not as common…which I consider to be a good thing. Plus, I love the wooden legs that look like they're floating just below the seat. They make these chairs the perfect blend between simple and unique!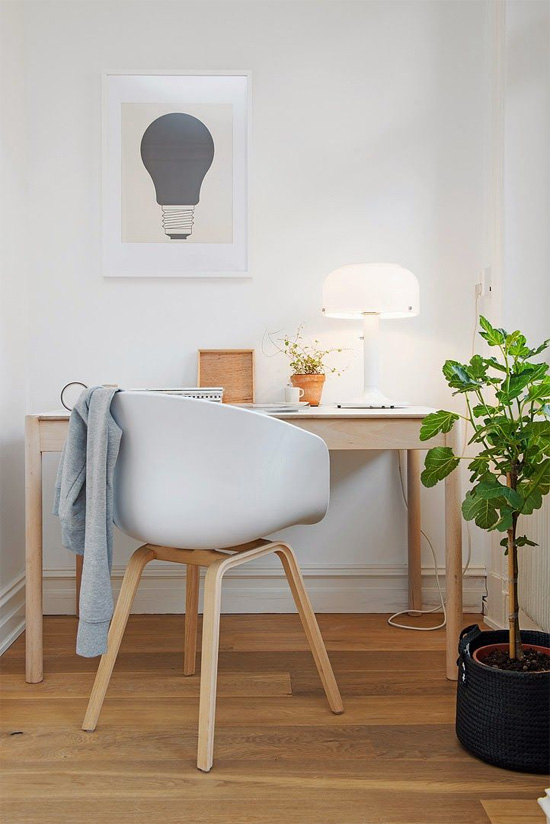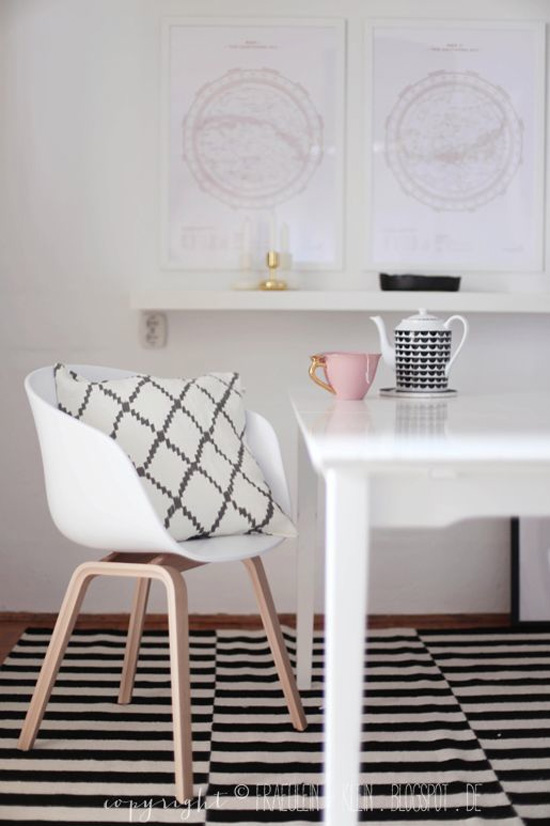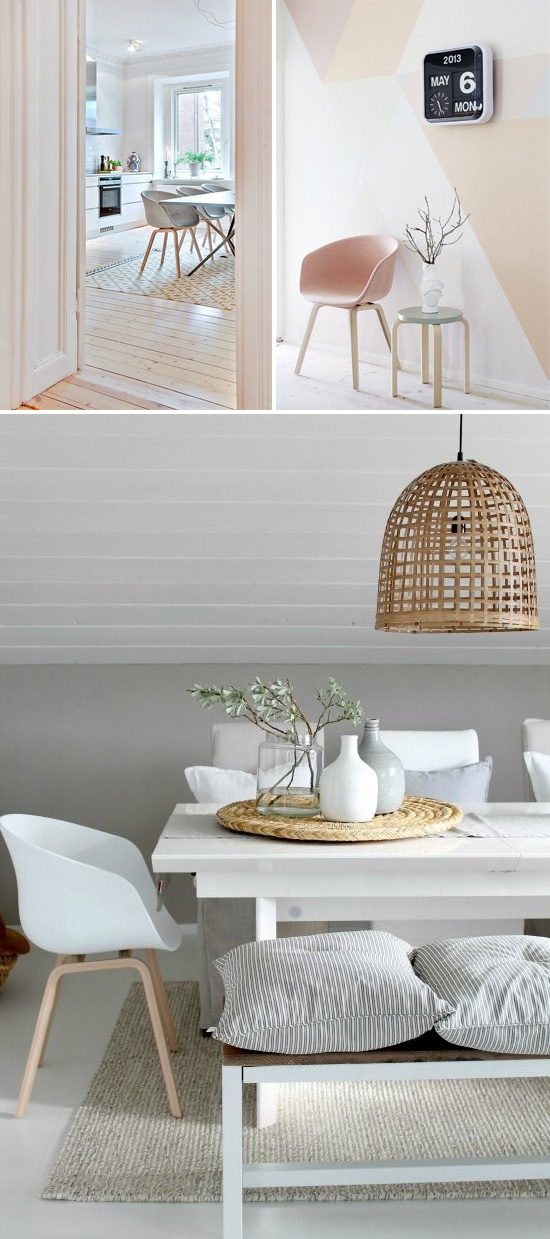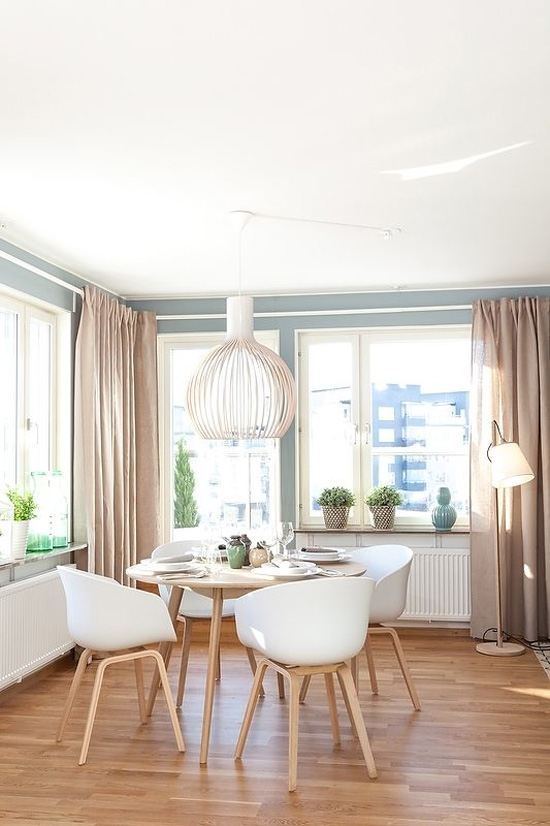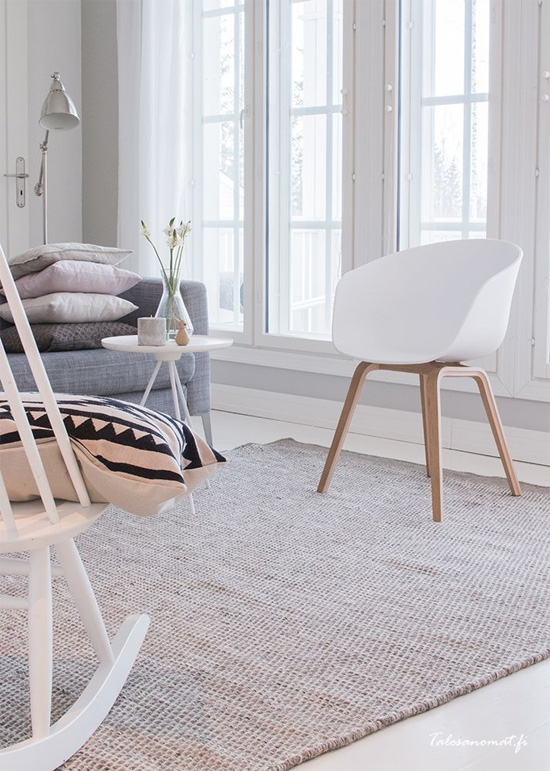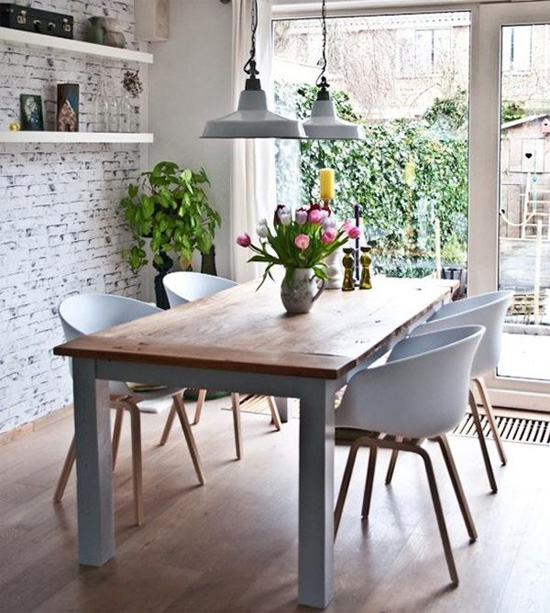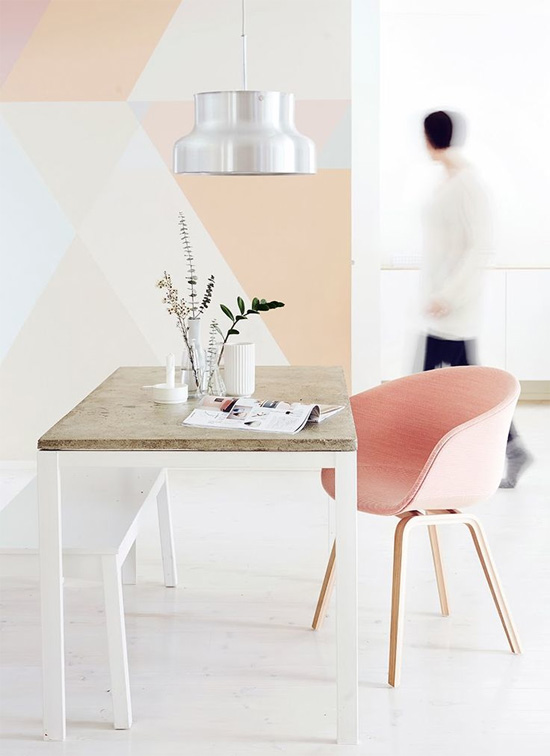 I like the plastic seats the best (practical and pretty!), but the fabric seats are also lovely--especially that light pink one above.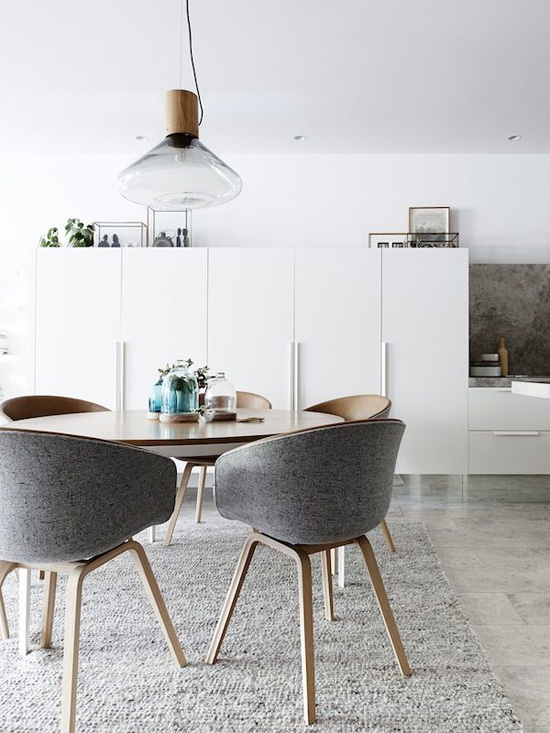 Are you convinced? Do you love these Hay chairs too? What style do you prefer--Eames chairs or these ones?
1 / 2 / 3 / 4 / 5 / 6 / 7 / 8 / 9 / 10

Summer is winding down, and this week it's actually starting to feel like fall in Seattle--rain, cooler temperatures, wind, and leaves blowing around. My favorite season is summer, so I'm not quite ready to let it go. At the same time, I am excited for fall and all the activities that come with it (plus of course, fall clothes!). But first, as a last hurrah to summer, I shared a color palette on Bali Blinds yesterday, inspired by watermelon. Check out the post here.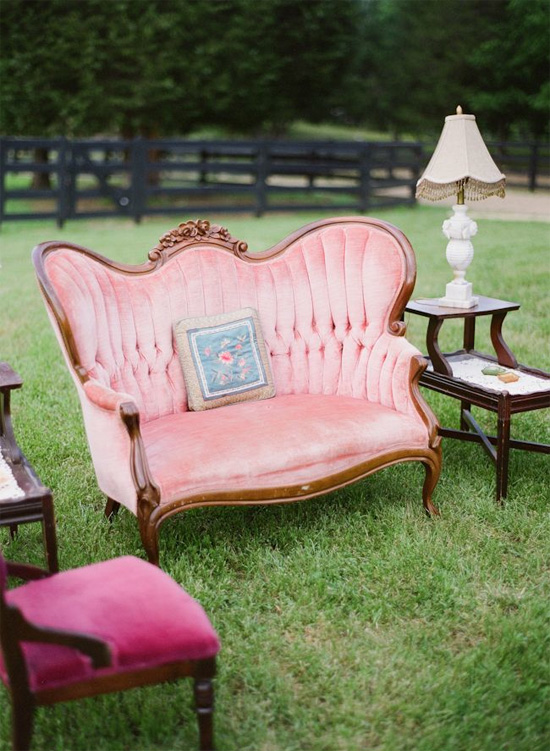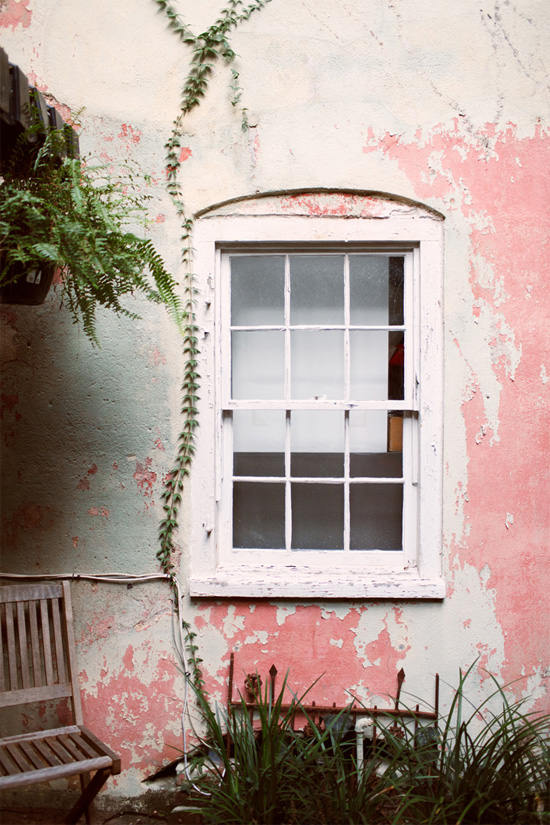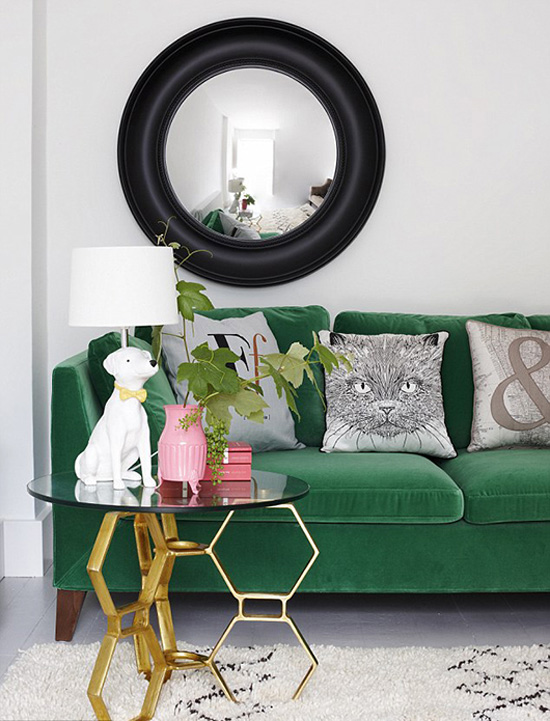 So tell me, are you ready for fall? Or are you wishing you could hang on to summer just a little bit longer?