I want Ian to grow up loving books, so I've been reading to him since he was really young. Now that he's getting older, it's been fun to see him start interacting with the stories, turning pages himself, and developing favorites. Except...selfishly, I want his favorites to also be ones that I enjoy. ;) It gets old reading the same book over and over (and over) again, especially if it's kind of a boring story. So I've been stocking his shelves with cute kid's books that have silly storylines and endearing illustrations, to increase my chances. These are some books that hit the sweet spot--fun for both kids and adults.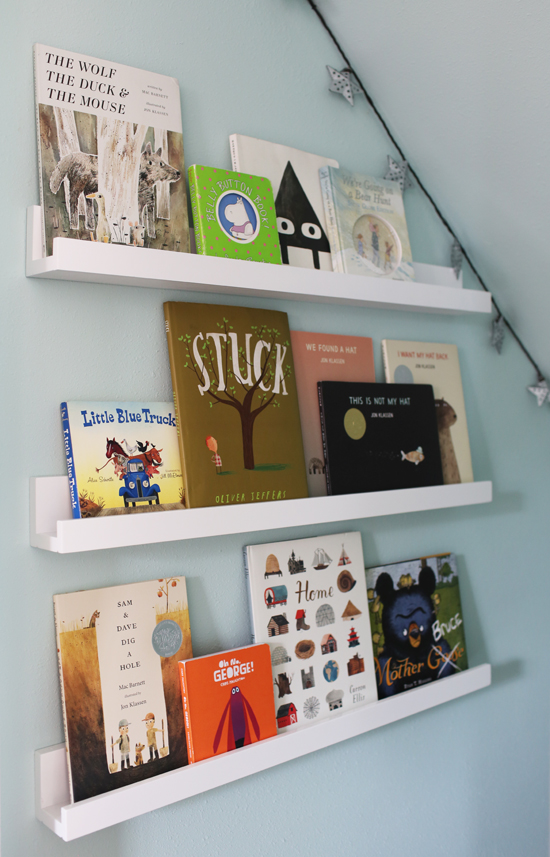 1. Anything by Mac Barrett and Jon Klassen. We have SIX books from this author/illustrator duo because they are all so stinkin' cute and charming. Titles: The Wolf, the Duck & the Mouse, Triangle, We Found a Hat, This is Not My Hat, I Want My Hat Back, and Sam & Dave Dig a Hole.
2. Anything by Sandra Boynton. Short, rhyming, and somewhat educational, these are my favorite board books. We have several, but Belly Button Book is currently my favorite. I think I have it memorized. :)
3. We're Going on a Bear Hunt. This is Ian's favorite book right now, and I especially love the version we have. It has a snow globe on the front cover and pop-up illustrations on every page (Ian loves going "GRRRR" when we flip to the bear).
4. Little Blue Truck. Really cute, rhyming board book that Ian loves because of all the animal noises. There's a good moral in this story too.
5. Anything by Oliver Jeffers. We have several of his books, and they're all silly and fun to read. Stuck is probably my favorite, but I also love Once Upon an Alphabet (beware though, that one's long). The adorable illustrations are at least half the fun!
6. Anything by Chris Haughton. Simple illustrations and sweet stories featuring lovable animals. Titles we own: Oh No, George!, Little Owl Lost, and Shh! We Have a Plan.
7. Home. One of our newer additions, this book by Carson Ellis has a simple concept: introducing kids to all different kinds of homes, ranging from simple to elaborate. But the beautiful, detailed illustrations really make it a winner.
8. Mother Bruce. This is Ben's favorite kid's book. It's a fun story about a grumpy bear who becomes the victim of mistaken identity. Super cute.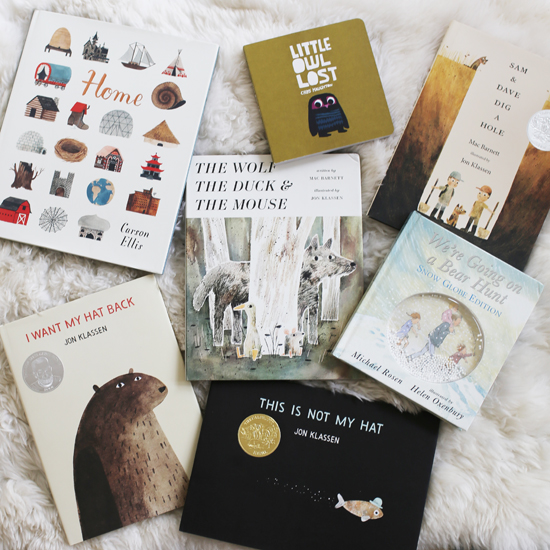 What are some of your favorite kid's books and authors? I love finding new ones!