Yesterday was Ben's first day at work after three glorious months off. Although I was sad, I think we did a great job of utilizing his paternity leave to the max! We visited our grandparents on both sides, saw all of our siblings (including the ones that live out of state), spent good time with our parents and friends, played lots of games, went on a really long cross-country road trip, and even squeezed in another little local trip to Orcas Island! Most importantly, we used this time to love and cherish Ian. It has been such a joy to watch him grow over the last few months, and I'm really glad that Ben has been able to bond with him so much. No regrets at all!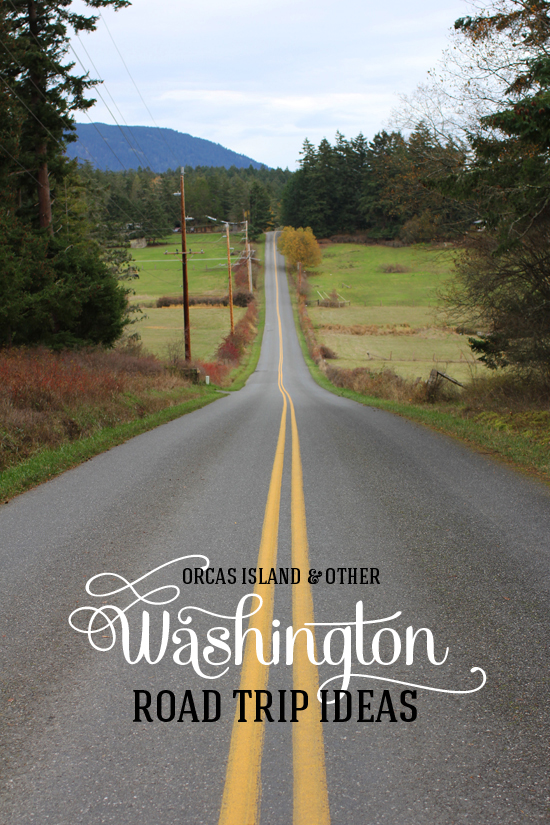 Today, I wanted to share some pictures from our last little trip to Orcas Island, as well as some ideas for other Washington state road trips. Now that Ben is back at work and has exactly zero hours of vacation left, the only trips we'll be doing in the near future are local ones. Luckily, we live in a really beautiful state and there are plenty of inspiring destinations within driving distance!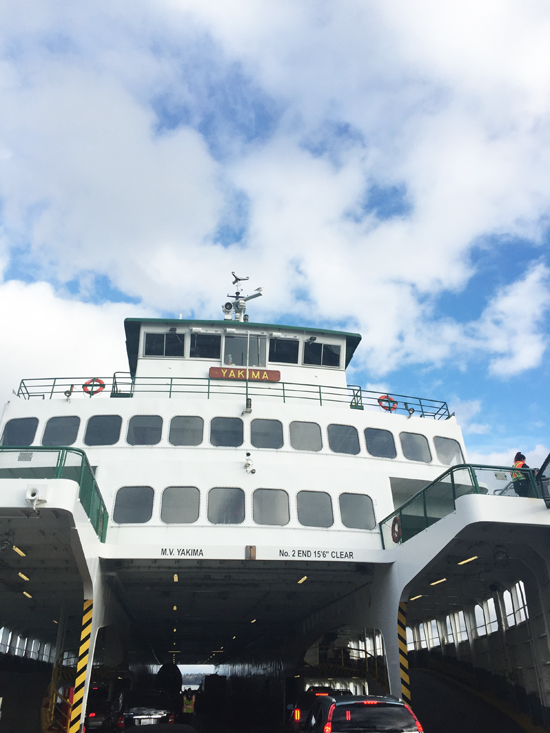 We looove the San Juan Islands here in Washington, and have stayed at Friday Harbor multiple times. This time, we decided to switch it up a little and book a place on Orcas Island. The only way to get there is by ferry, and the journey is half the fun. You drive your car right up onto the ferry, then you can get out, walk around, and take in the view.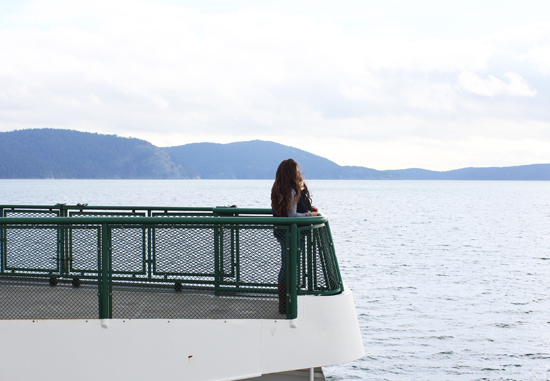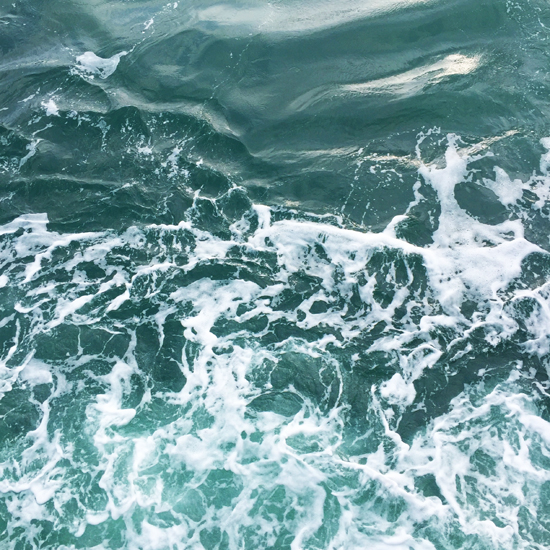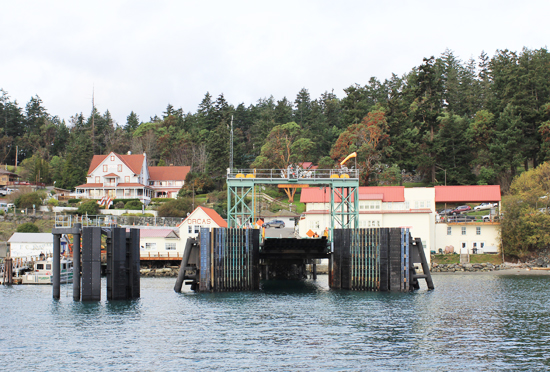 Here's the Orcas Island ferry terminal as we pulled up to it.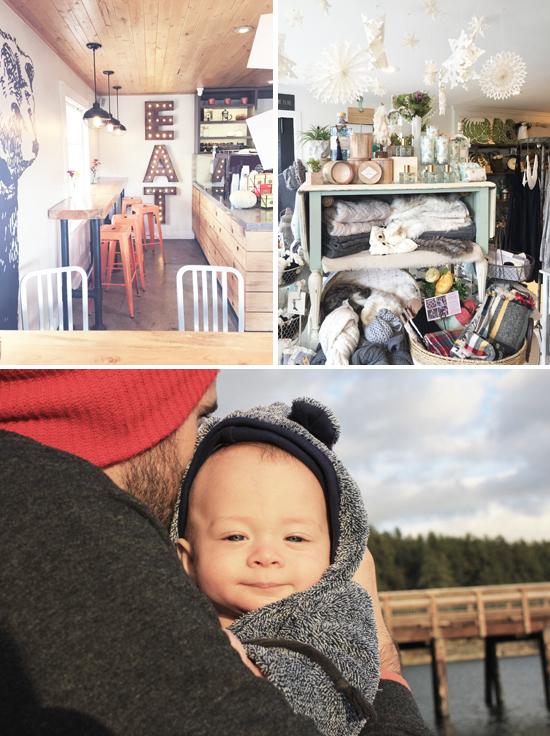 The first day there, we walked around the town of Eastsound, went to a few cute shops, got some yummy coffee and pastries, and checked into our Airbnb, a lovely little cabin in the woods. We purposely got a place with a hot tub right by the house so we could turn on the baby monitor while Ian napped...and it was perfect. Sooo awesome and relaxing, especially since it had an amazing view!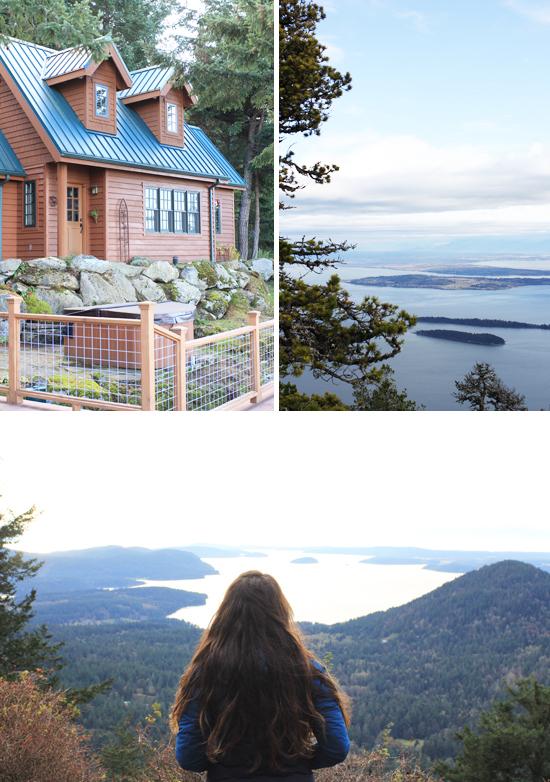 You can see some of the other San Juan Islands in this view--there are 172 in total, although the ferries only service the four biggest.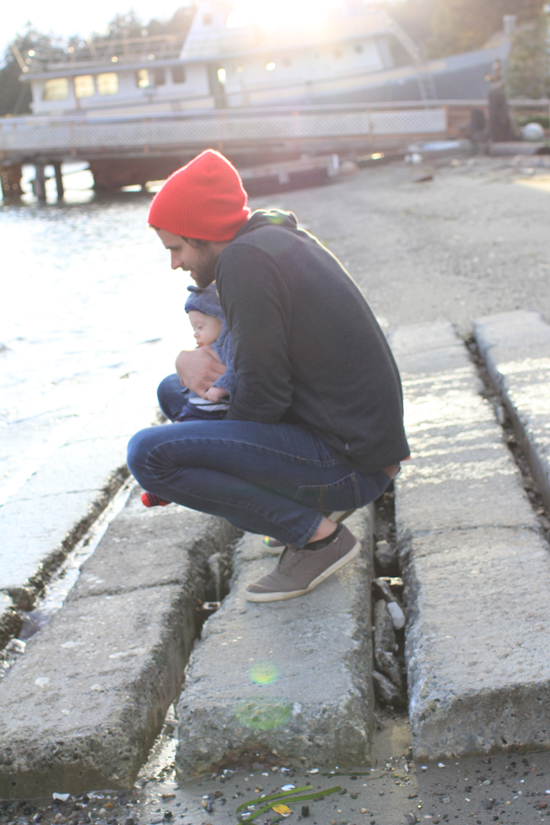 The next day, we drove around and explored the island a bit more.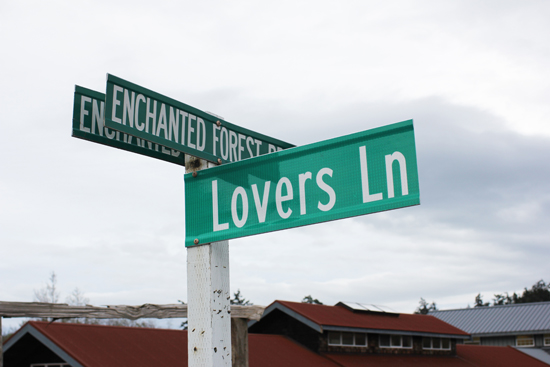 So many charming details, like these adorable street names!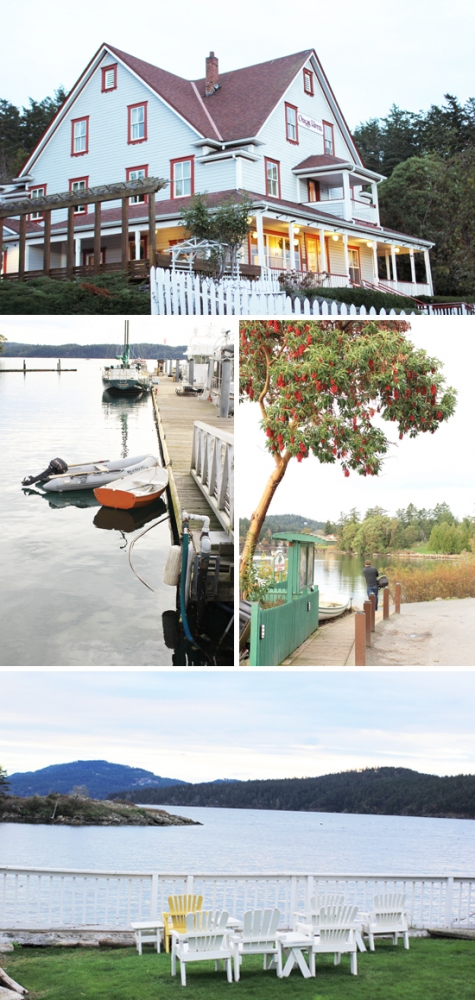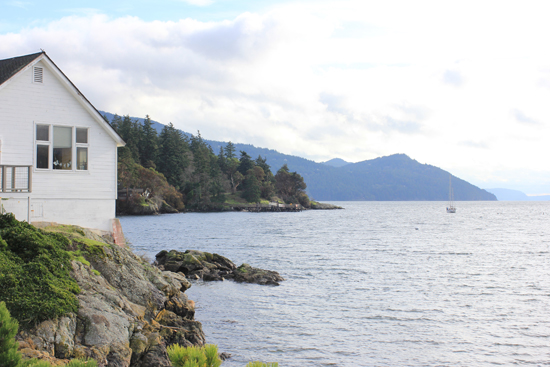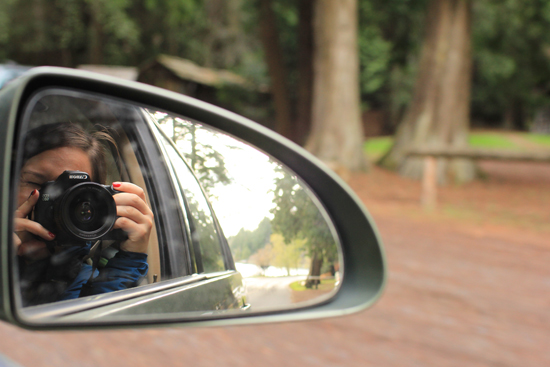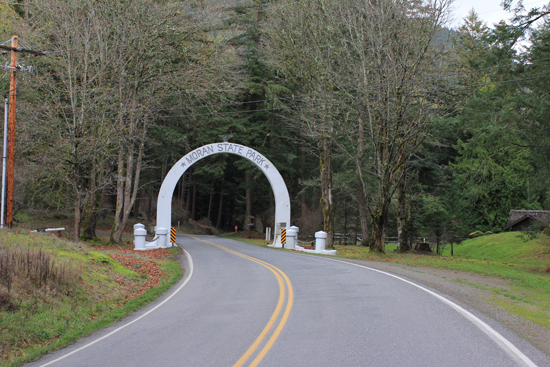 Then on our last day, we drove up to Mt. Constitution in Moran State Park. It's the highest point in the San Juan Islands and the views from there are supposed to be incredible. We didn't get the clearest day, but it was still really fun and beautiful.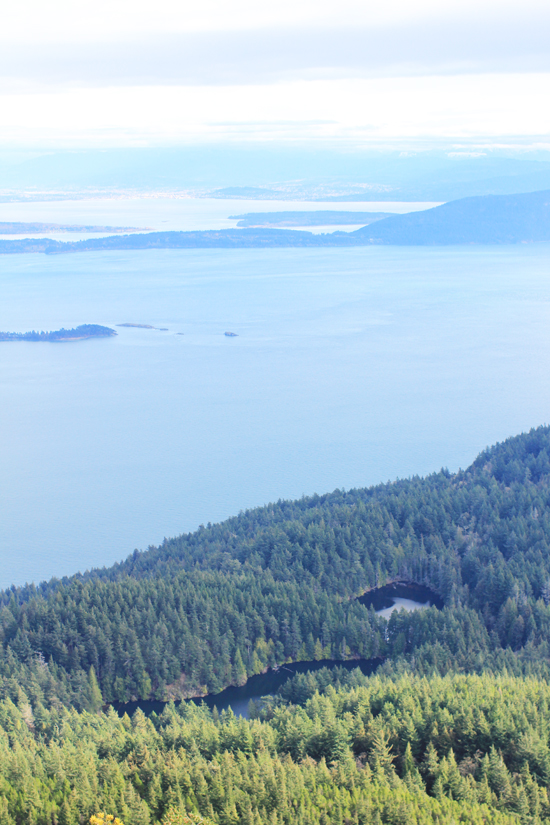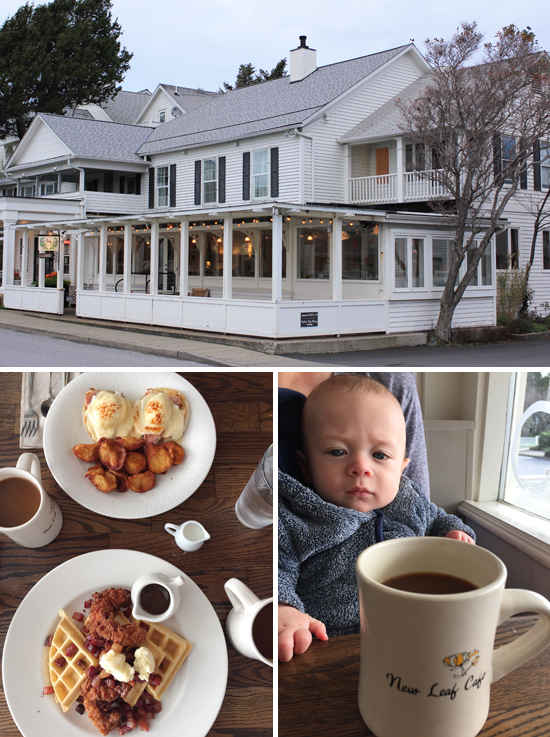 Lastly, we had a delicious brunch at the New Leaf Cafe (which was in a beautiful old building), walked around town a bit more, and caught our ferry home.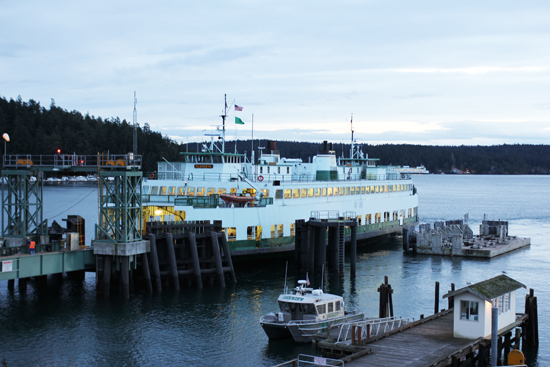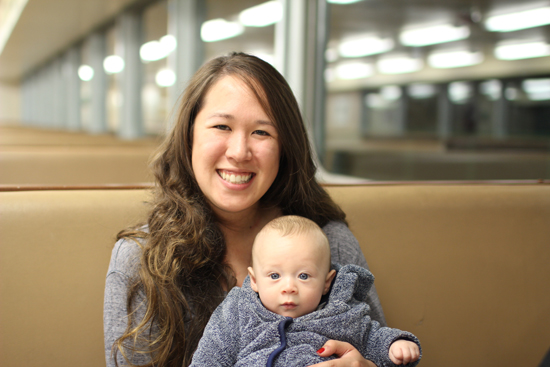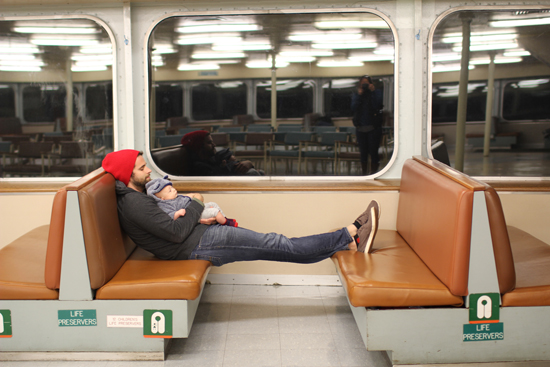 We were only gone for two nights, and we spent most of our time relaxing at the cabin...but we still managed to do quite a lot! So I was encouraged that even if it's awhile til our next big vacation, we can still do some fun, short, Washington state weekend trips. These five are at the top of my list...
1. Leavenworth - Picture-perfect Bavarian village that's full of magical holiday cheer in the winter. I hope we can make it for one of the lighting ceremonies this year!
2. Winthrop - Charming frontier-themed town in the Methow Valley, and the drive there (along Highway 20) is beautiful itself. We've gone in the summer, but I think a winter trip would be super fun as well.
3. Chuckanut Drive - My sister is living in Bellingham now, about an hour and a half from Seattle. One of these days I want to take the scenic way to see her, along Chuckanut Drive. I've heard it's best in the fall, so maybe we'll save it for next year!
4. Palouse Falls - This is a stunning 200-ft waterfall in Eastern Washington that I still haven't seen yet, despite the fact that I grew up less than 2 hours away. Driving through the rolling hills of the Palouse is gorgeous as well.
5. The Olympic Peninsula - Last but not least, a list of Washington state road trips wouldn't be complete without the Olympic Peninsula. Beaches, waterfalls, hot springs, hiking...it has it all. One of our favorite destinations is Hurricane Ridge, only 3 hours from Seattle! Access can be limited in the winter, so this is more of a summer trip.
Hope you enjoyed seeing some pics from our Orcas Island getaway! It really is such a beautiful spot. Do you have any other suggestions for places to go in the Pacific Northwest area? In case you can't tell, we love road trips that incorporate nature, cute shops, good coffee and (of course) yummy food. And now that Ian's getting older, maybe we can even take him on a family camping trip next time!
Thanks to Seattle-based Khan Law for sponsoring this post!