A couple weeks ago, I shared a big list of my goals for this year, which felt right but also a little overwhelming. A few of you suggested to me (both online and off) that I should try the "one little word" thing, where you pick one word to focus on as a guiding principle throughout the year. I've been hearing about this trend a lot, and it seems to really help some people, so I decided to jump on the bandwagon. Once I started thinking about it, my word came to me pretty quickly: "present." If I really boil down my goals for 2015, a lot of them have to do with this. When I'm hanging out with friends, chatting with my family, or spending time with Ben, I want to be present. Not distracted by my phone, social media, or the to-do lists in my head. Similarly, I want to focus on what's going on in the present. have a tendency to think about the future a lot, to plan and worry and dream. But a lot of those things are out of my control! So this year, I want to spend my time and energy on the things I can actually affect, and trust that if I focus on the present, those future goals will fall into place in the future (if they're meant to).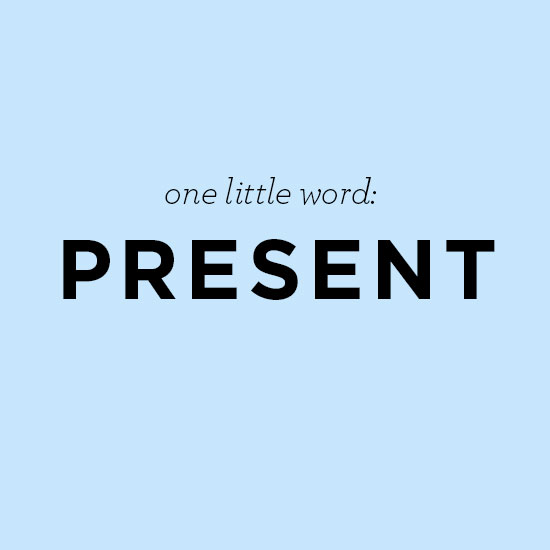 So that's my word! I'm hoping it will help me to make decisions throughout the year, and remind me to slow down, enjoy, and give my attention more whole-heartedly. Do you do the "one little word" thing? If so, do you find that it helps you? And what's your word for 2015?
Alright, I know I've written several posts about goals recently, and you're all probably sick of it by now--after all, it's almost February! So I promise I'm done. Moving on! Let's do this.