Last Friday, Kevin of Thou Swell tagged me in this post to play in a little blog series called Now and Then. Through his post, I was introduced to several awesome bloggers that I had never come across before (but am so happy that I found!). See their posts here, here, here, and here. So today, instead of doing my typical Casual Friday post, I thought I'd join in the fun and share a little bit about myself, now and then.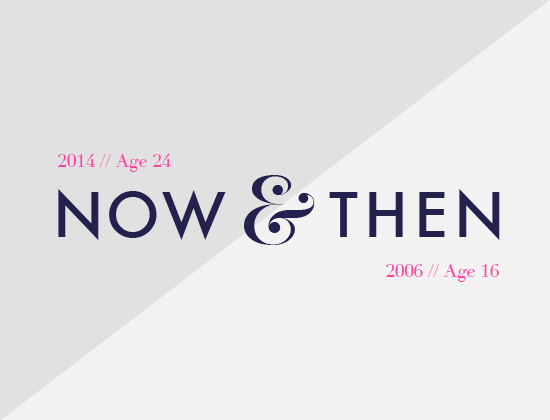 I don't have a great memory, so my "then" isn't that long ago, but it's a time I remember really vividly--my senior year of high school. It was a year of changes and possibilities--a hard year, a fun year, and a bittersweet year in many ways. I have a ton of great memories from that year. High on the list has got to be the "romantic" dinner parties that my two best friends and I would throw for ourselves. We'd get dressed up, do our hair & makeup, and make a fancy dinner, then light candles, put on some Josh Groban, and talk about all our hopes & dreams (and of course, our crushes). Ha! But it was a tough year too--I totally thought I was an adult and deserved to be treated as such, so my mom and I argued about just about everything. It was also my last year in Spokane, the city where I grew up, and my last year as a "kid" living at home with no real responsibilities. So it was sad, too. Needless to say, 2006 was pretty significant in my life so it stands out in my memory.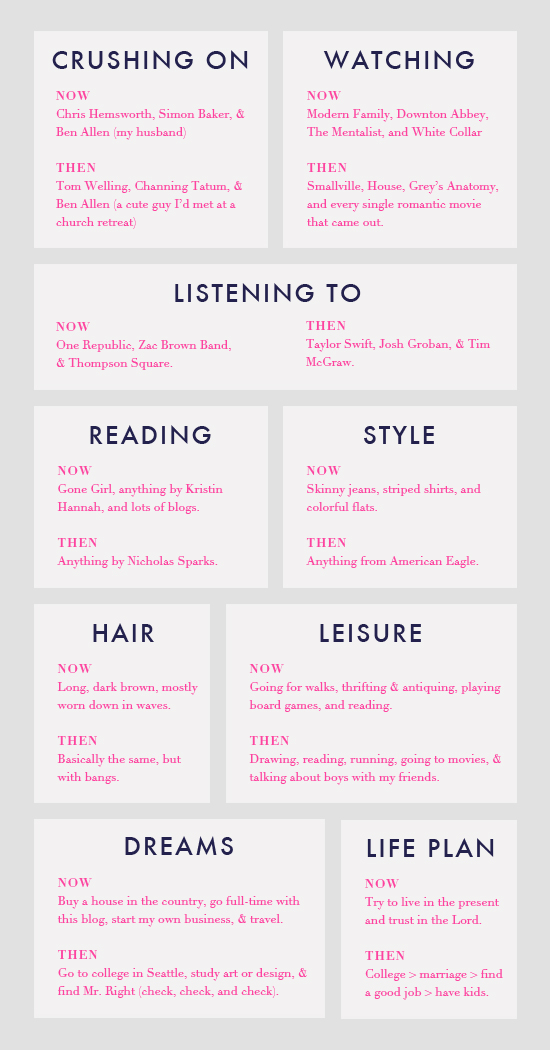 If any of you are bloggers, I'd love for you to also follow along in this series (I want to read your posts!). In particular, I'd like to tag Laicie, Ann-Marie, and Jessica. Only if you guys want to!
Happy weekend, everyone. Hope you enjoyed my little trip down memory lane.