Do you remember when I shared a tour of artist Britt Bass' home, and mentioned that I reeeeaaaaally wanted some of her art for my own house? Well…I got some!!! Two prints, to be exact. I got these from Framed & Matted, and they came already (you guessed it) framed and matted, in natural wood frames that perfectly complement the summery colors. I absolutely love how they look in our bedroom. The color scheme goes so well with our lamps, bedding, and throw pillows (which I moved from the living room). I really love that the prints came ready to be hung, as well…I'm so lazy about getting things properly framed, so it's nice to have that all taken care of.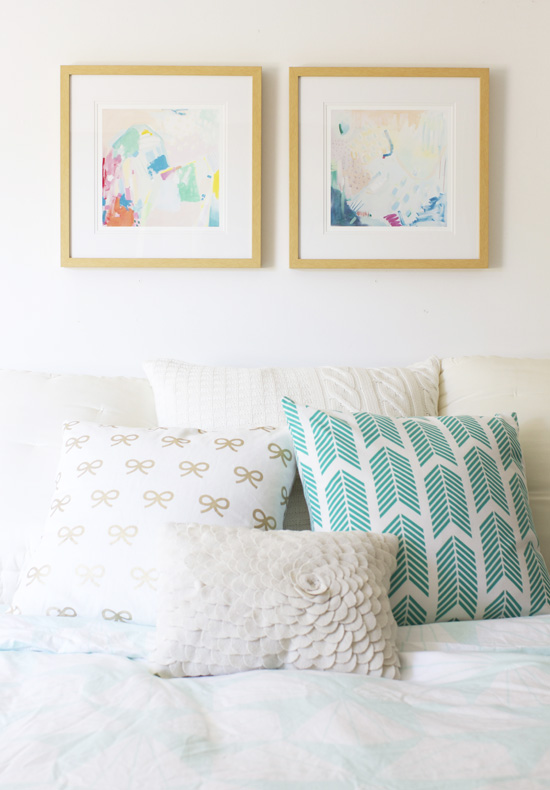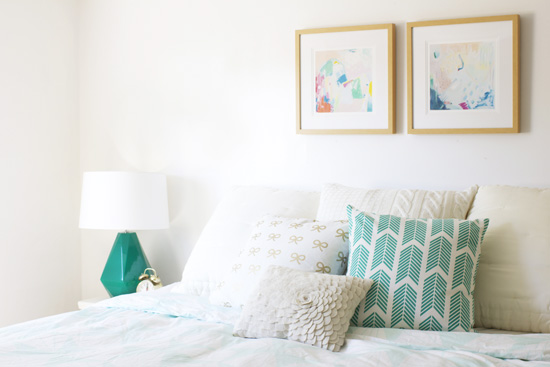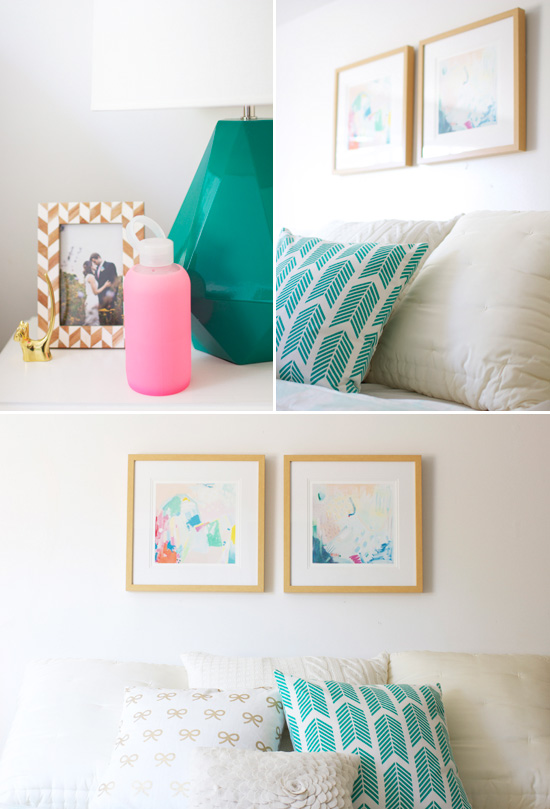 Do you like my new art?? Our bedroom still needs a lot of work, but it feels a little more finished, now that there's something on the wall (finally!).
Thank you to Framed & Matted for sending me these prints to review.