I mentioned in this post how much I love the trend of leaving layer cakes unfrosted. They look sweet and simple, unpretentious yet oh-so-pretty, especially when topped with flowers or fruit--or perhaps a cute bunting cake topper. Plus, you save calories (and time) by not adding all that frosting...and it's easy for guests to tell which kind of cake they want!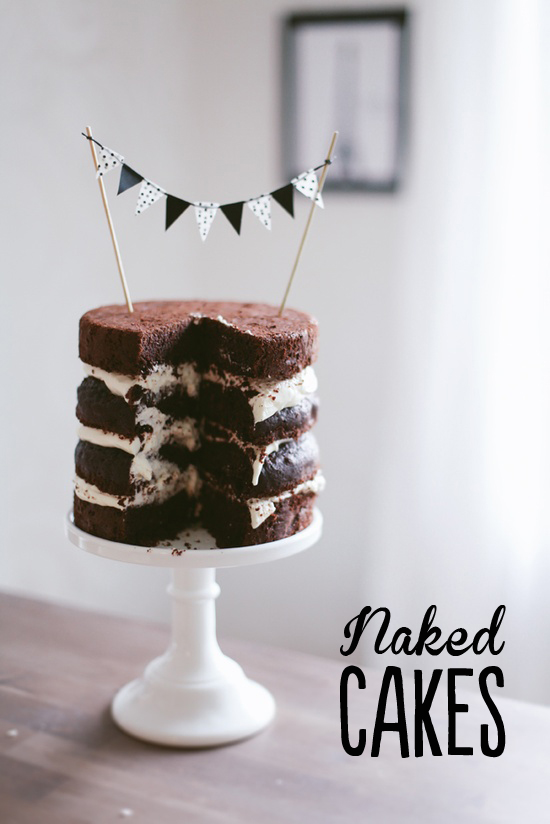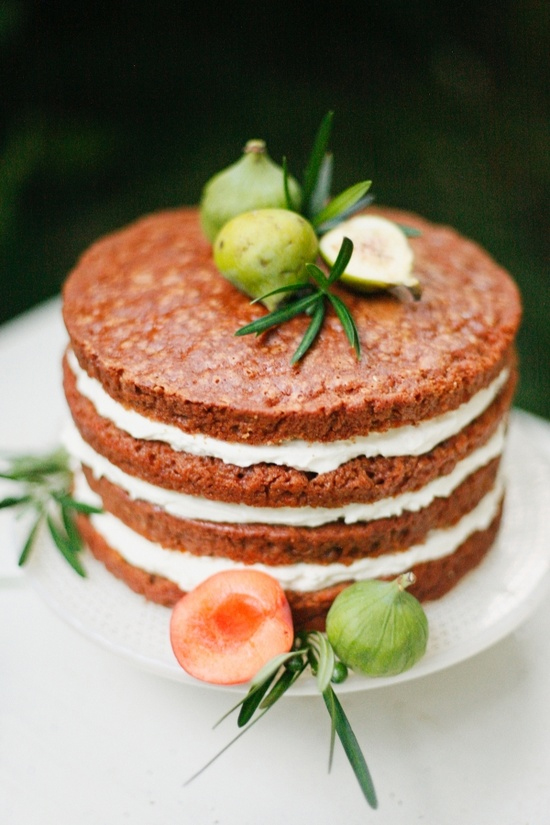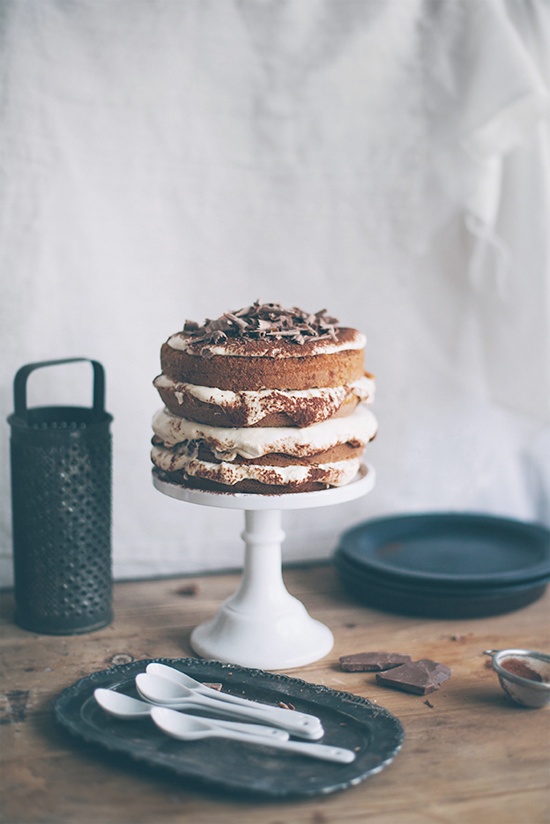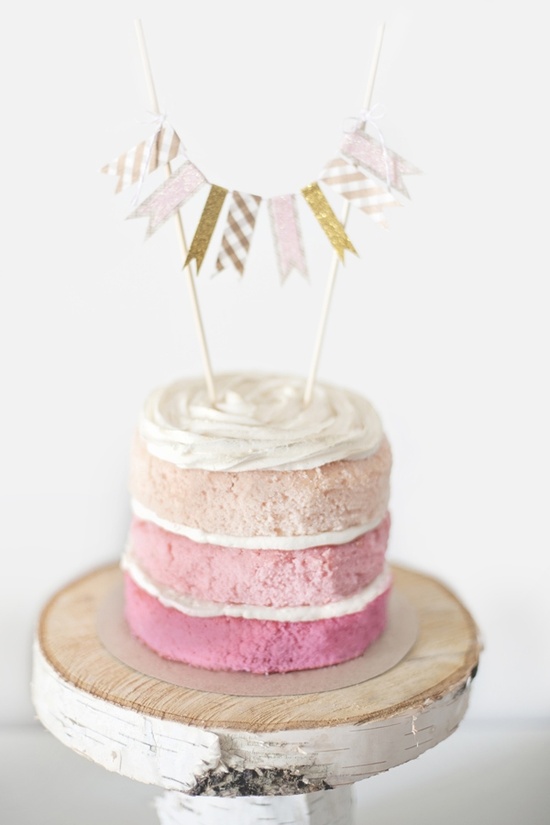 If you're trying out the ombre cake trend, it makes even more sense to leave it naked, so everyone can see all your hard work! Look at those pretty pink layers...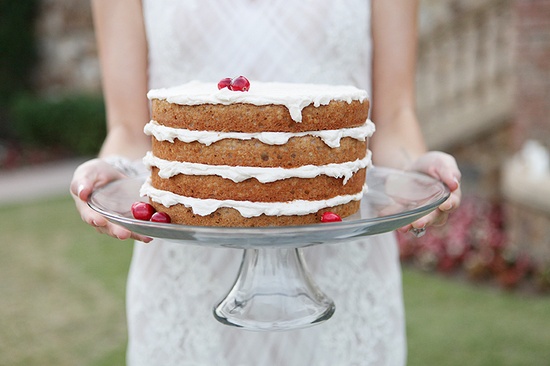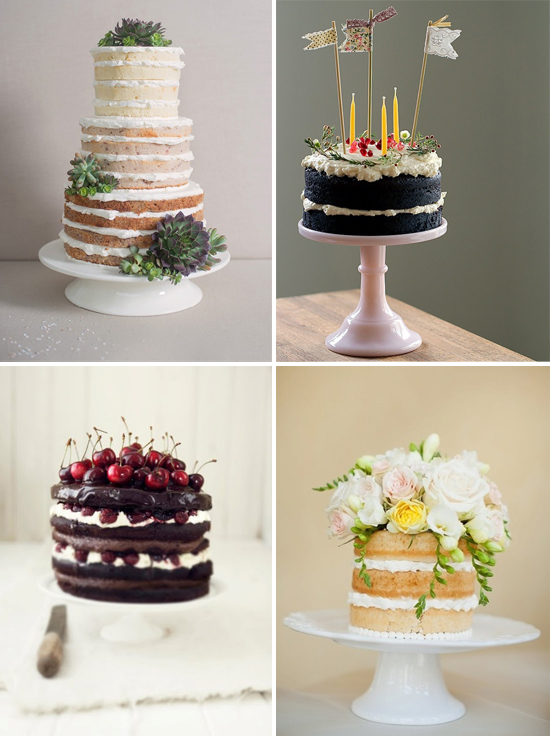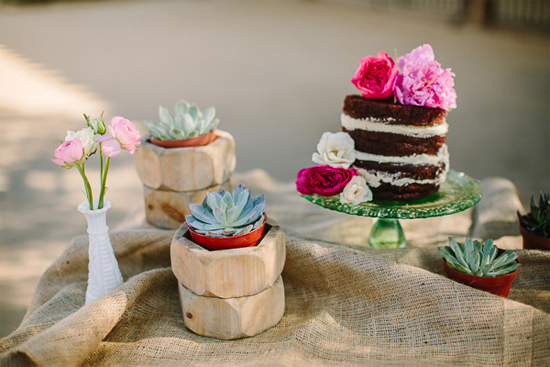 I love those wooden hexagons around the potted succulents!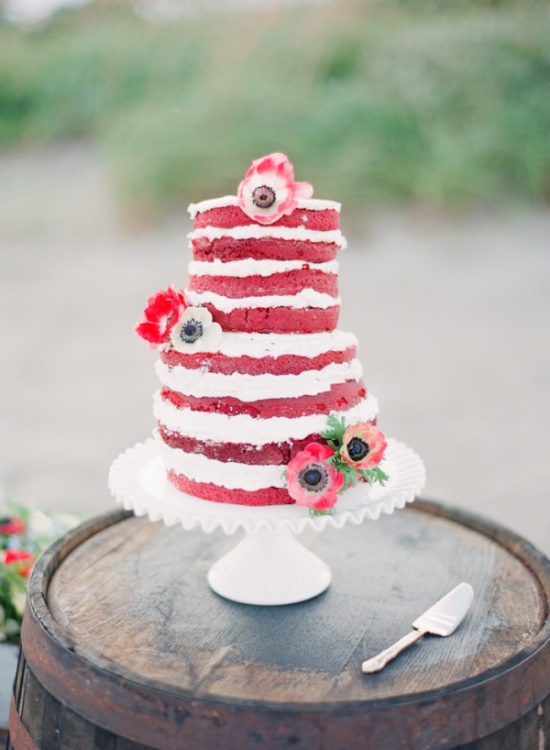 Naked red velvet cake...yum!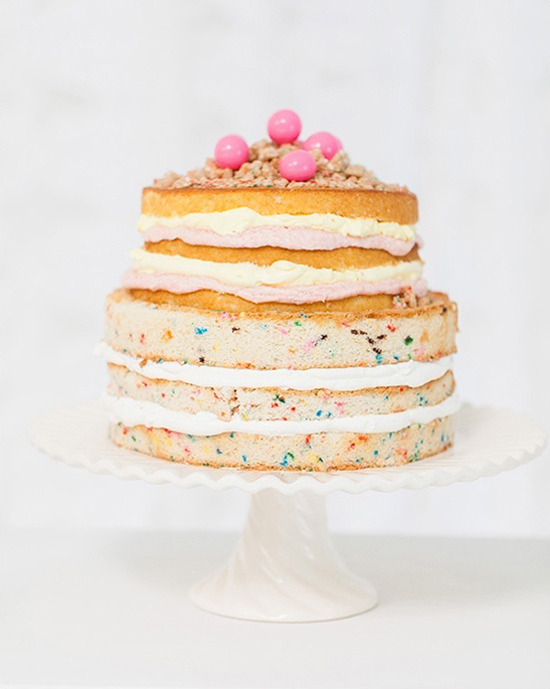 Have you tried the naked cakes trend? What do you think of it? I usually end up scraping some of the frosting off my cake anyways, so I think it's just perfect!
1 / 2 / 3 / 4 / 5 / 6 / 7 / 8 / 9 / 10 / 11 / 12