I've shared some snippets of my living room (here, here, and here), but so far I haven't shared any of my sofa or the wall behind it. There's been a big blank spot on the wall for awhile--that's why! I have a project planned for that spot, but it's been taking me longer than I expected to finish it up, so when Printic offered to send me some "polaroids," I thought they'd be perfect to fill that space and make my wall somewhat finished...for now, at least.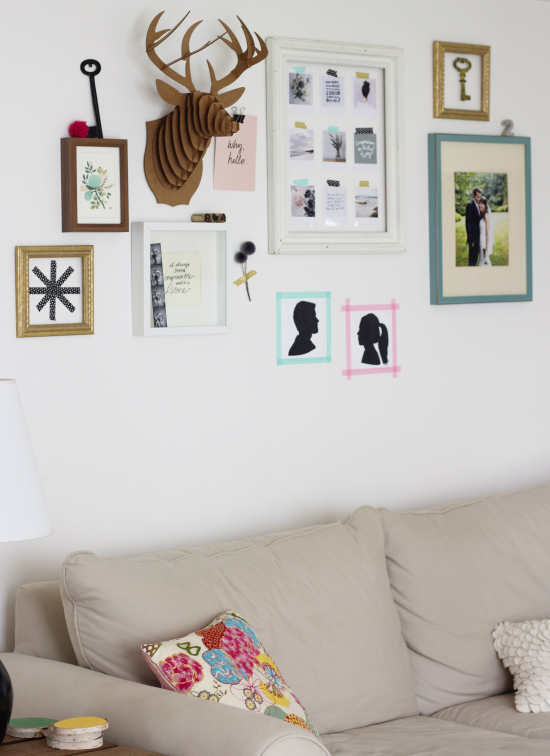 I taped the photos up on the wall and framed them. As you can tell, I love washi tape! I also used some to tape up some blue thistles too and to "frame" some silhouettes of Ben and I.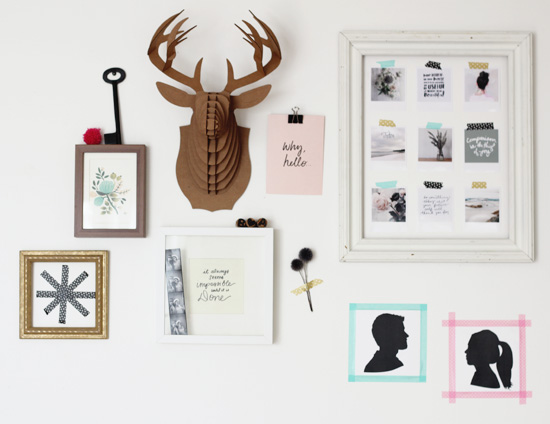 On a side note, I really need a new camera lens so I can get the whole room in one shot! Any recommendations?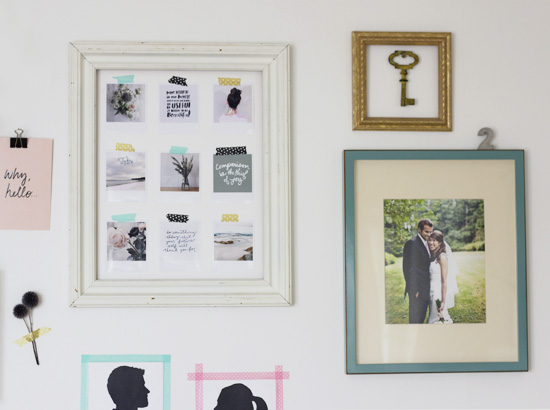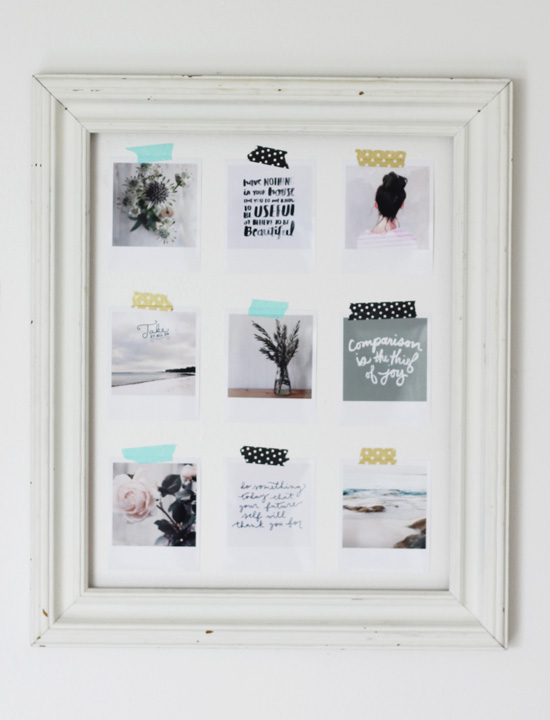 For my Printic order, I got some photos that I've been loving on Pinterest to make a little inspiration wall. These would also be perfect for Instagram photos, since they're square!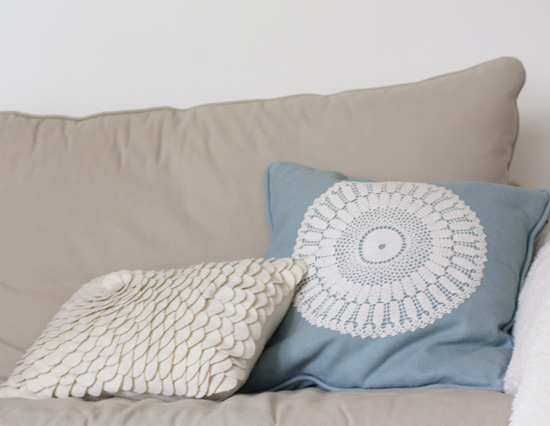 The doily pillow above is an easy DIY that I did a few years ago. It's just a plain pillow cover with a doily hand-stitched onto it!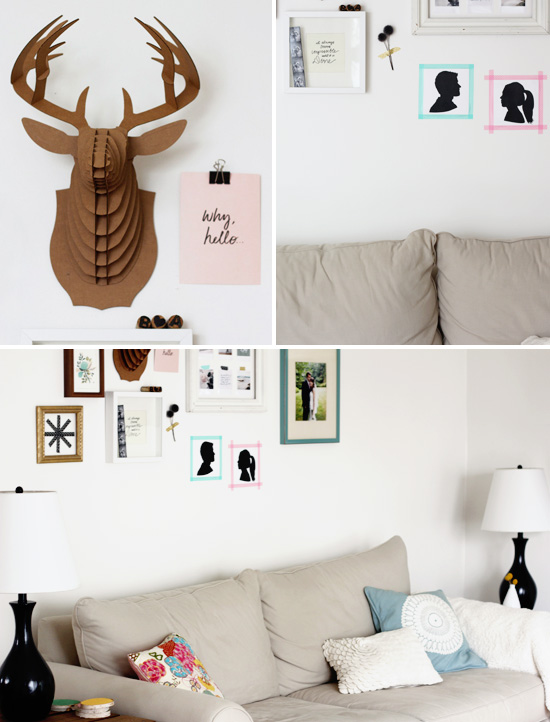 On top of the frame below the cardboard deer are some stamps that Ben made by carving some corks--they're a B, an A, and a heart. You can see my birch round coasters on our side table too!
Besides finishing our living room wall over the weekend, I also watched The Great Gatsby (so good), worked on a project that I'll share later this week, scheduled my guest posts for while I'm on vacation (it's coming up!), and relaxed a lot on that sofa with the fire burning. It rained all weekend long, so it was a good weekend to spend indoors and get things done. What about you--what did you do over the weekend??