Sunday was the official book launch of 
The Inspired Room
 by Melissa Michaels! I got to check out an early copy of the book, and you guys--it's truly inspiring. So many interior design books showcase beautiful and well-designed houses, but not many focus on what it means to create a 
home.
Melissa reminds us that it's not about collecting beautiful objects or following design trends, but about shaping your home so it's authentic to you (and your family), reflecting the way you live and evolving over time as your needs change. This was so timely for me to read, because Ben and I had
just
been trying to solve a couple issues with our house, and were getting really frustrated. All the ideas we had required going out and buying more stuff, which we very much wanted to avoid. Ben brought up the idea of using some furniture we already had, including a loveseat from the first place we ever lived in, but I didn't think it was "pretty enough" to put in the living room (in fact, I
'
d been planning to put that loveseat on Craigslist, but hadn
'
t 
gotten
 around to it yet). But we gave it a try and to my surprise, not only is the new 
arrangement
 much more functional for our needs, but I actually like it 
better!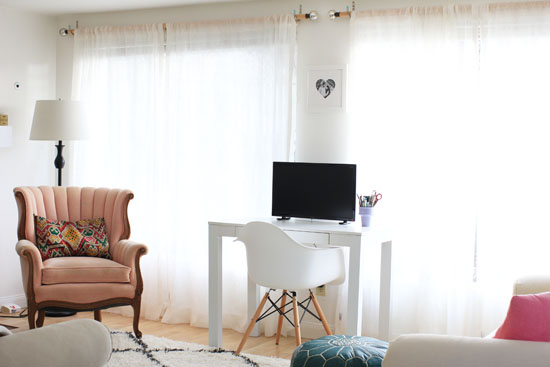 The first issue we had was trying to carve out a home office space for me. I had actually tried setting up a desk before, but never ended up using it--partially because it faced the wall in our dining room. So we moved the desk to our bedroom and I've been using it as a vanity instead. Then I got a new job that allows me to work from home a lot more often (yay!), and we quickly realized that the sofa or the dining table were not going to be long-term solutions for full work days. So we moved that desk back out of the bedroom, but this time, we put it in the living room in front of the biggest windows we have. I'm optimistic that I'll like this situation a lot better!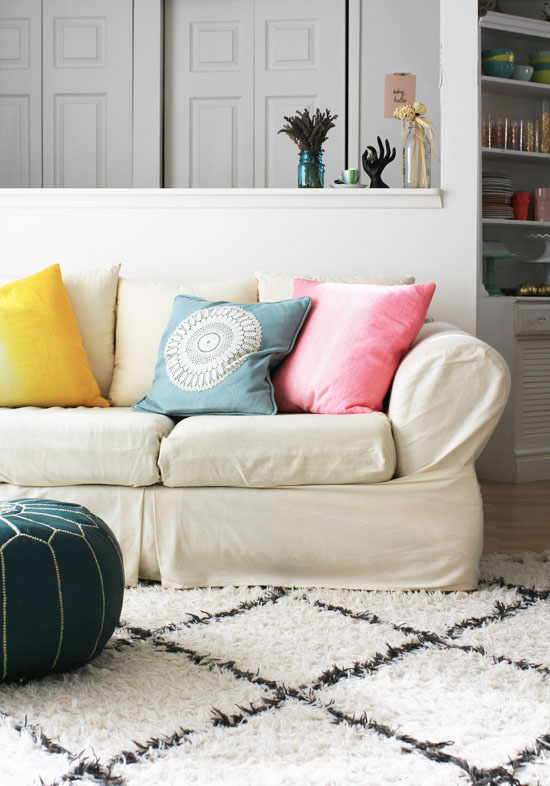 The second issue was that we didn't have enough seating in our living room, especially comfortable seating. Bringing this loveseat out from the back room solved that…and I have to admit, although it isn't the prettiest piece of furniture I've ever seen, it is quite comfy. And it looks better than I'd expected! I'm glad I held off on putting it on Craigslist, after all.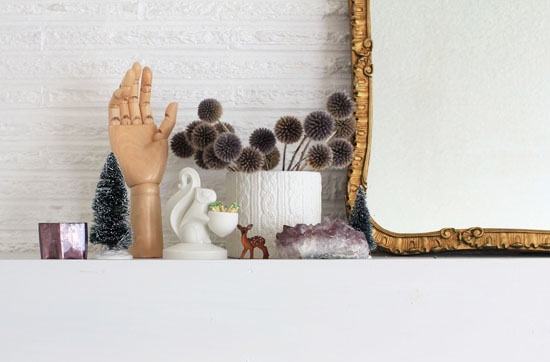 These updates created some domino effects in the rest of our house, which all turned out really positive as well. We ended up cleaning, reorganizing, and rearranging almost every room of the house! It was long overdue and felt SO GOOD.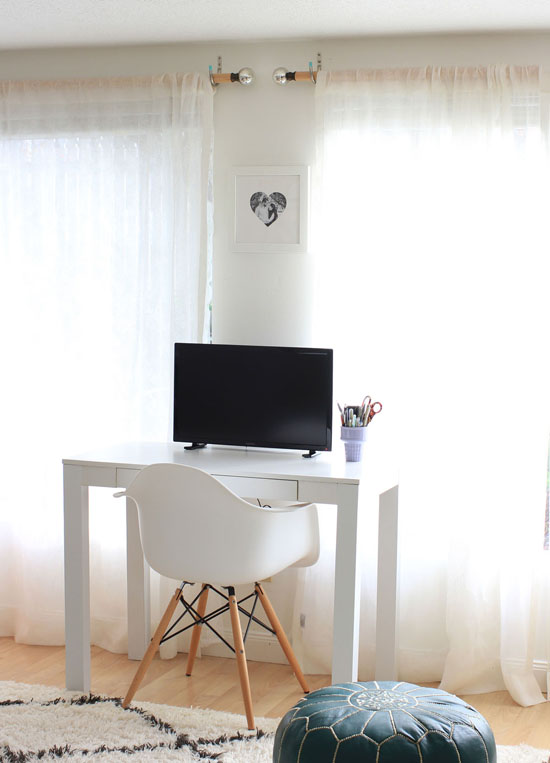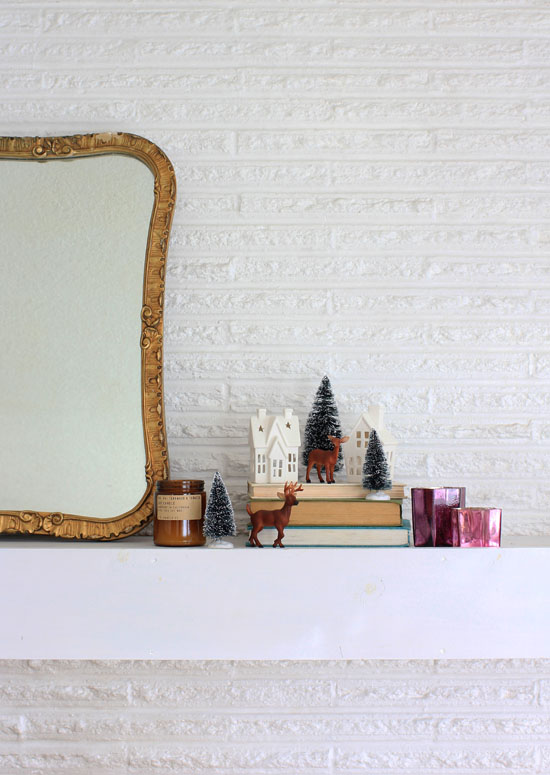 I have to admit that I tend to caught up in trying to "curate" the way my house looks, sometimes sacrificing function or comfort in the effort to make our house pretty. But this book really inspired me to remember that it's our home, not a styled showroom, so function and form have to go hand in hand. A beautiful room is not homey if it fails to function well. And the reverse is also true--a functional room is not homey if it doesn't reflect your style.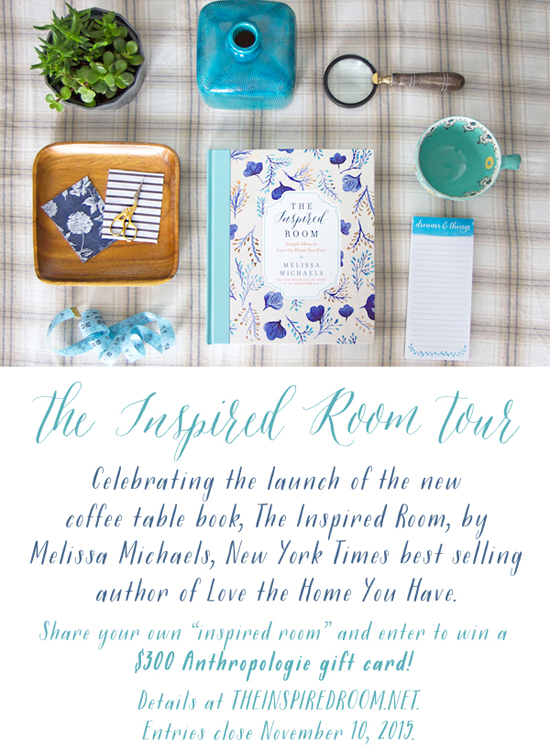 So there you have it--my "inspired room!" If you'd like, you can share your own inspired room for a chance to win a $300 Anthropologie gift card. Get the details here!