If you've been wondering why my posts have slowed down (again) recently...where's why: we're moving! We're checking off #1 on my 2017 goals and moving across the state to Spokane, WA, the city where I grew up. When I left for college 10 years ago, I honestly didn't expect to move back. But a lot of things happened last year that caused me to open my heart to the idea (the main ones: having a baby, quitting my job, our rent going up, housing prices shooting through the roof in Seattle, and a persistent plumbing problem at our current place). Suddenly, Spokane felt right for our stage in life, and we found that it fit most of our criteria for a place to live. It's way more affordable than Seattle, there's beautiful nature nearby, we have lots of friends there--including friends with babies, and it's close to both of our families. The last piece of the puzzle was getting Ben a job, which I thought would be a challenge as Spokane's job market is almost entirely healthcare. But everything fell in place pretty quickly and Ben actually got the first job he interviewed for! Thank you, Lord. After that, things continued to align really quickly, which felt like confirmation that this is the right move for us. On the exact same day that Ben got his job offer, our landlord gave us permission to break our lease early (which he had been resistant to before). And all of our family was supportive of the idea--we'll actually be living with my parents for the first few months over there.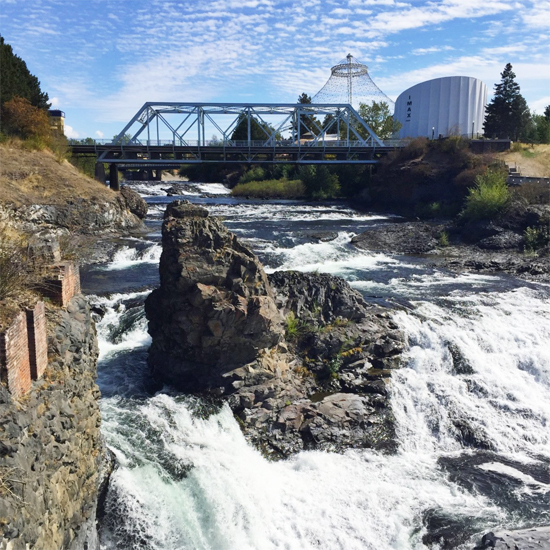 I'm really excited for this next chapter in our lives! We've spent the last couple weeks packing up all of our stuff, hanging out with our Seattle friends, spending time with Ben's family, and going to some of favorite spots one "last" time (actually, Ben's parents still live here so I'm sure we'll be back a lot).
With everything going on, I feel like blogging probably won't be a huge priority over the next month or so...which has been the theme of my life over the last year. I've been considering that, and how to let go of some of the guilt and pressure I put on myself to be a good mom, a good wife, a good friend, a good daughter, AND a good blogger. When I evaluate what makes me really happy, spending time with people definitely comes first. I still love blogging, so I want to keep it up...but it just isn't my top priority right now. And I'm realizing that I'm ok with that. I'm ok with not churning out tons of content. I haven't been doing a very good job of "keeping up" anyways. :)
So I'm going to try the "slow blogging" thing. Instead of trying to blog at least once or twice a week, I'm just going to post when I have something I really want to say--which might be once a week, once a month, who knows. In those posts, I want to try and share more of my thoughts and personal life, and make the posts more writing-heavy and less reliant on photos. Quality over quantity, you know?
As I'm adjusting to my new role as a mom, I'm realizing that those are the kind of posts I'm drawn to on other blogs. They're the ones that seem worth my time to read, and make me excited to write. They also feel more genuine to the stage of life that I'm in right now. I'm not hopping on every interior design trend, and I'm not buying a ton of stuff for our home...so trends and wish lists feel a little off. And I'd like to get a little more personal with you guys!
So anyways...I went off on a tangent. The point is...we're moving!!! Wish us luck, and if you're in Spokane, give us your suggestions for what to do over there! I'm super excited to rediscover the area. It's been over 10 years since I lived there, daaaang...