May is one of my favorite months: flowers, sunshine, the return of our neighborhood farmer's market, my birthday, and of course, Mother's Day! Mother's Day always seems to sneak up on me, so in case you're the same, consider this your warning: it's THIS Sunday! But don't worry, I have you covered with an easy last-minute gift idea that can be totally customized for your mama. Store-bought gift baskets often look cheesy and impersonal, but a DIY gift basket that's tailored to your mom's style? That's unique and thoughtful. I picked out some items that I would love, for a perfect relaxing evening. Head over to the Kendall-Jackson blog for more photos, and a few other ideas!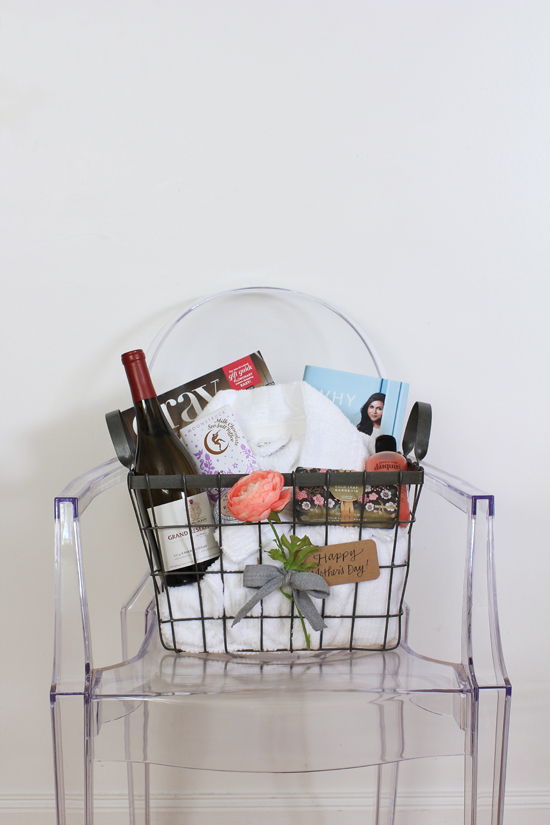 What would you put in a gift basket to make the perfect present for your mom?
Thanks to Kendall-Jackson for partnering with me on this post.