Happy January, happy 2017, happy first post of the new year! I thought I'd start out the year with a house tour because it's been way too long since my last one, I stumbled across this GEM of a house, and it's local (Medina, Washington--land of Bill Gates). The start of a new year always has me dreaming about houses and while this one is waaaay out of my price range, that doesn't mean I can't draw inspiration from it!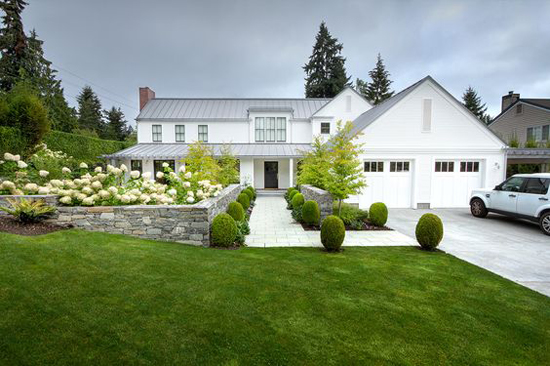 Ben and I don't quite see eye to eye on our "ideal house." I love homes built before the 1940s for their charm, character, and attention to detail. Ben wants something built after the 1960s so we won't have to deal with lead pipes, knob-and-tube wiring, poor insulation, etc. I can see his point, but I still want a house that has a sense of history. Which is why I love this modern farmhouse, built by Ben Trogdon Architects and H2 Design + Build. It's the perfect blend of what we both want. From the gorgeous exterior to the vaulted ceilings in the dining room, to the furnishings themselves...I'm definitely filing this one away as inspiration for if we ever build our own house.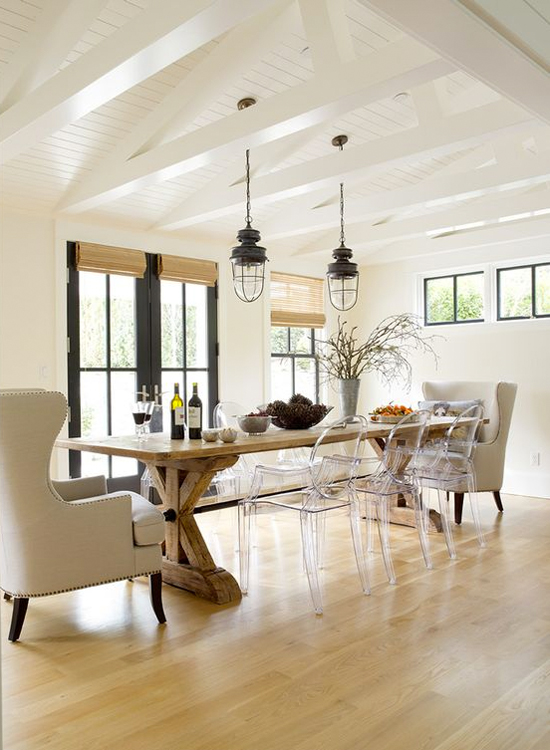 The dining room is probably my favorite, closely followed by the one below.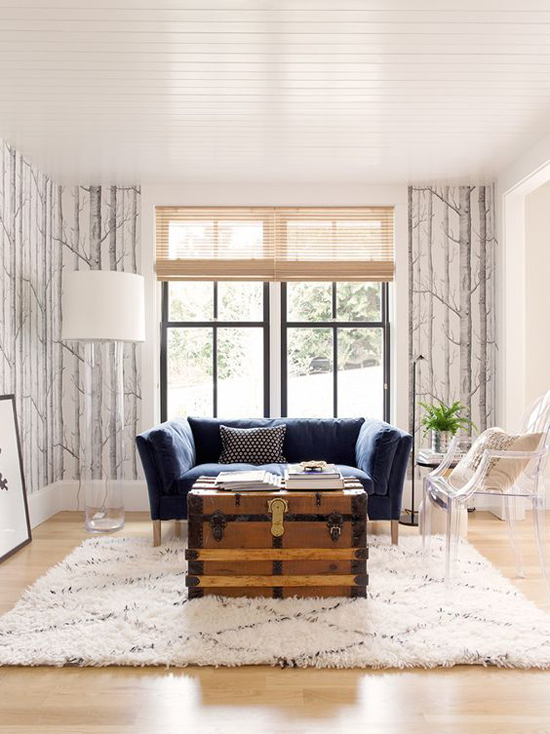 Birch tree wallpaper, yes please.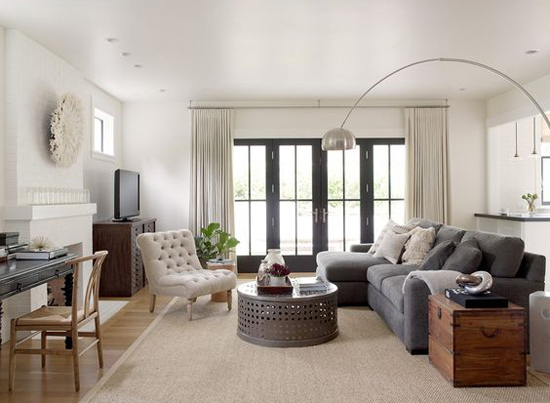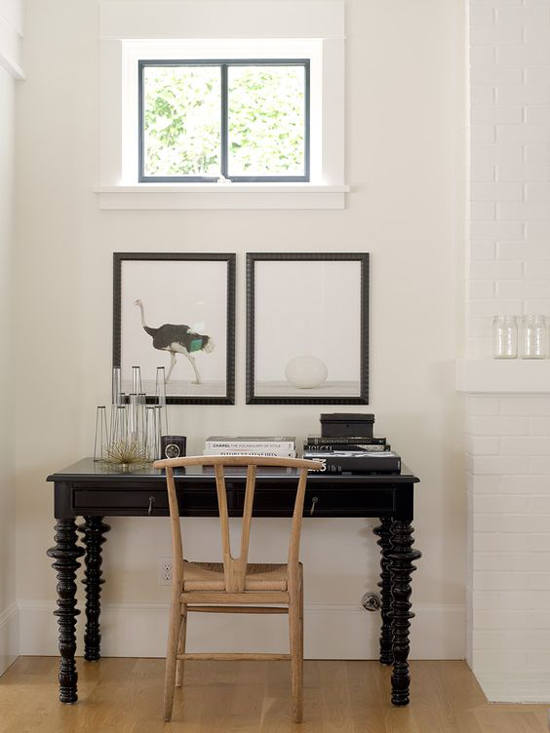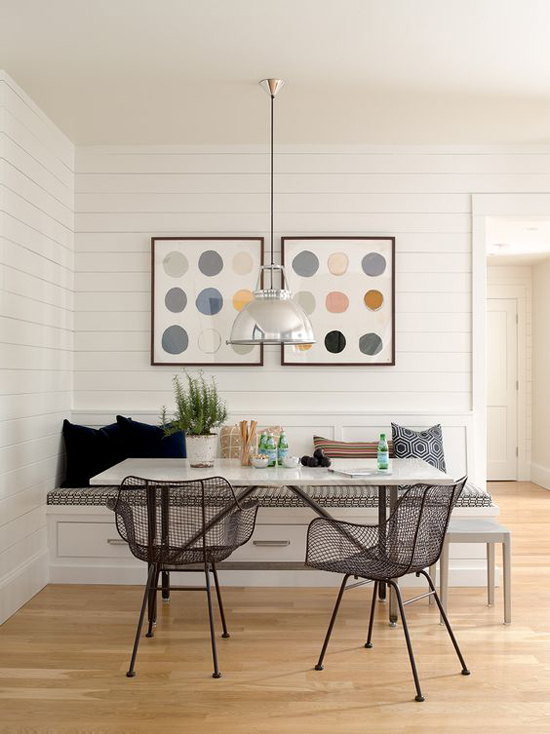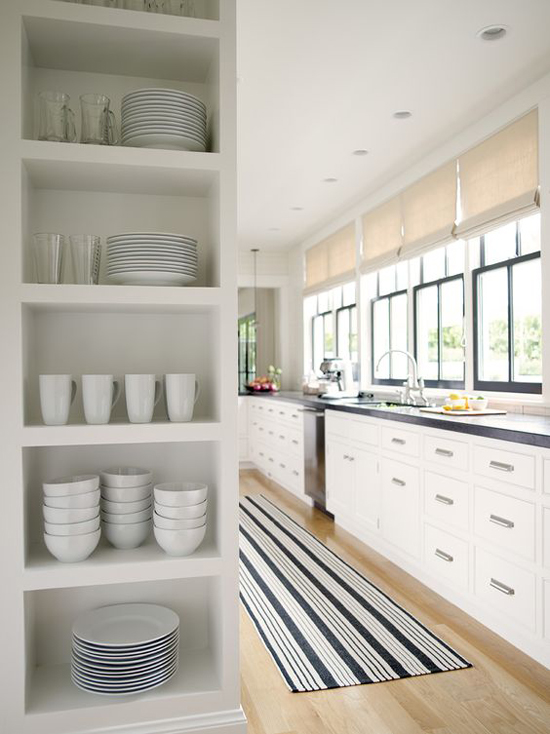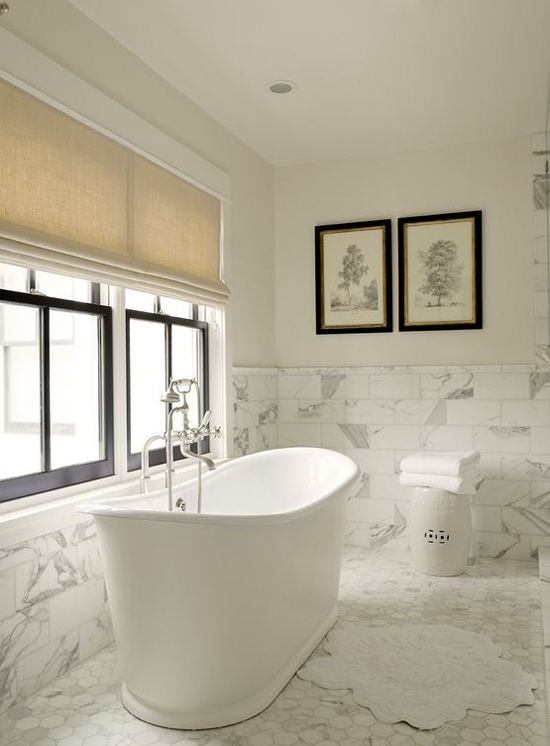 All the heart eyes for that bathtub...and the marble tile.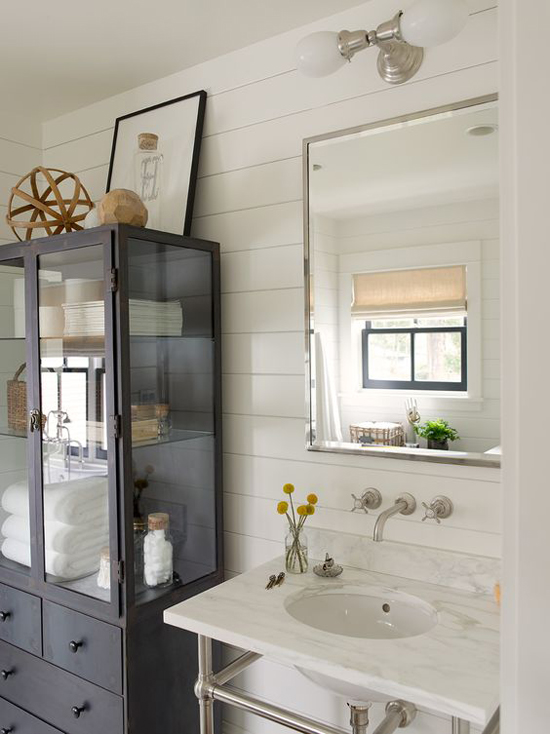 I also love how the faucet comes right out of the wall instead of from the sink. It's the little details...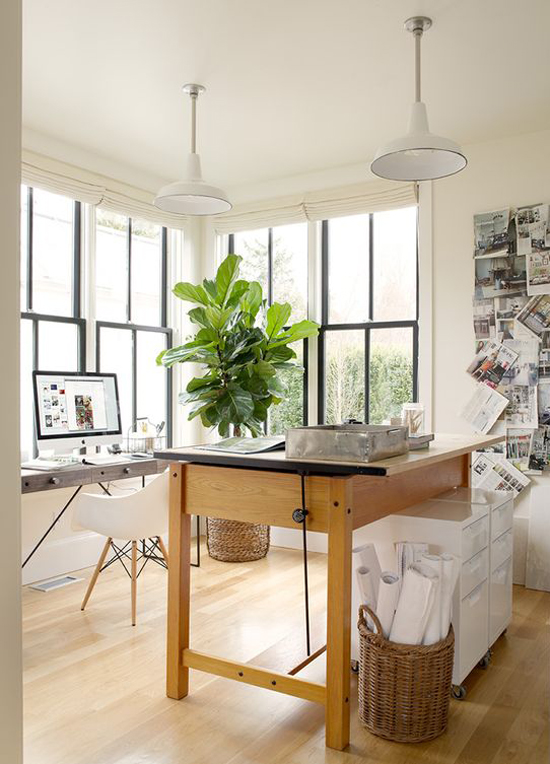 So dreamy, right? I would probably add a little more color if it were my own home, but other than that, I wouldn't change much. What's your favorite room?
All images via Ben Trogdon Architects