Today, I'm excited to share some fabulous items from Lulu & Georgia with you all. They are one of my absolute favorite places to shop for home decor online! Everything from lamps to furniture to accessories to rugs, they have it. And their selection is goooood. It's all gorgeous and stylish, but at the same time it's quirky and fun. I think that's the best balance--beautiful, but not stuffy. If you ask me, every room should have at least one cheeky item that makes you smile. You're not boring, right? So your home should have some personality, too!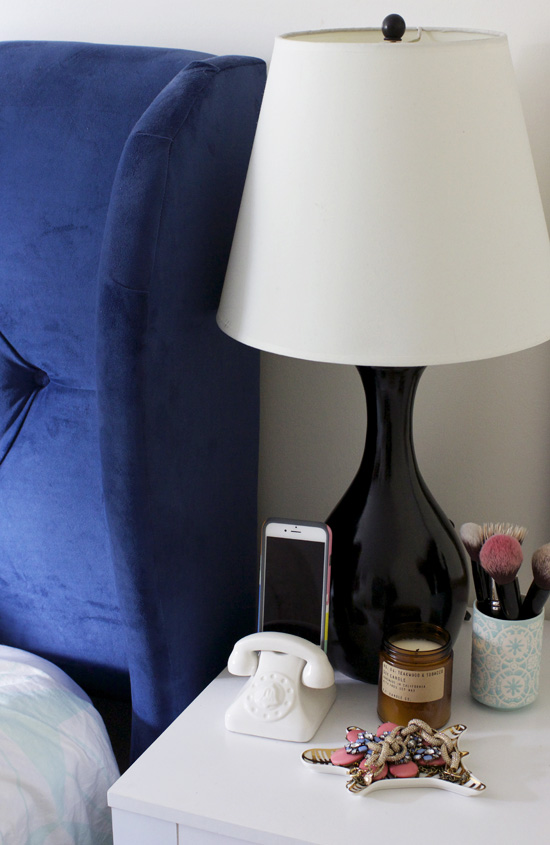 For this post, I picked out a few accessories that I wanted for myself--but would also make great gifts. My favorite is that Jonathan Adler phone dock. It's SO CUTE, right?!? And it totally makes me smile every time I look at it. I've also been wanting the metallic zebra dish for awhile, so I got one of those too.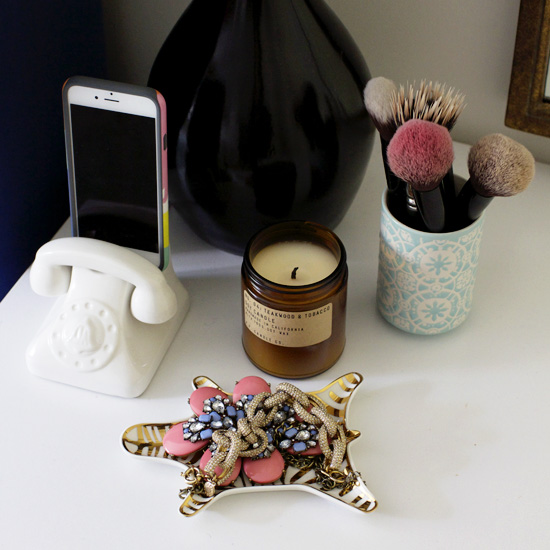 Now let's talk about that candle. The scent is teakwood & tobacco and it smells sooo good. I would have never guessed that I'd like a tobacco-scented candle (I think cigarettes stink), but I smelled one out of curiosity when we were on our trip to the South and really liked it. I regretted not buying it then, so I was glad when I saw that Lulu & Georgia had the same one!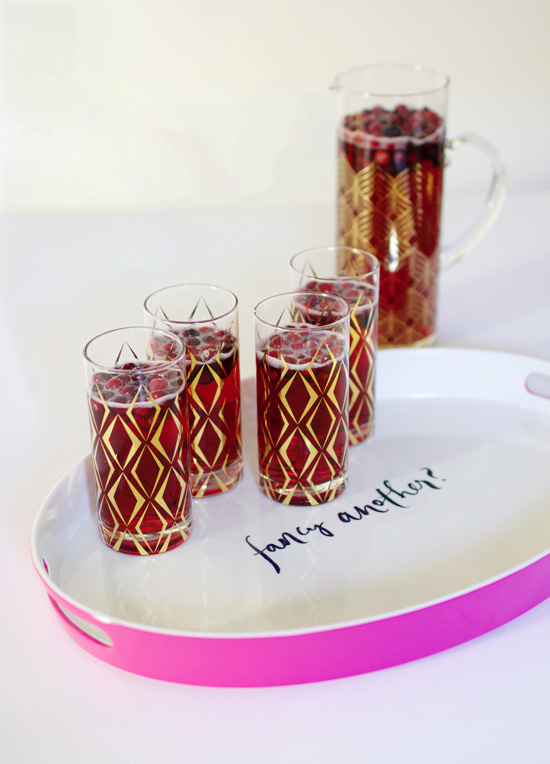 I also got a few things for our dining room. My favorite is that "fancy another?" tray. I love it! And I'm pretty obsessed with the glasses and pitcher too. Give me everything pink and gold.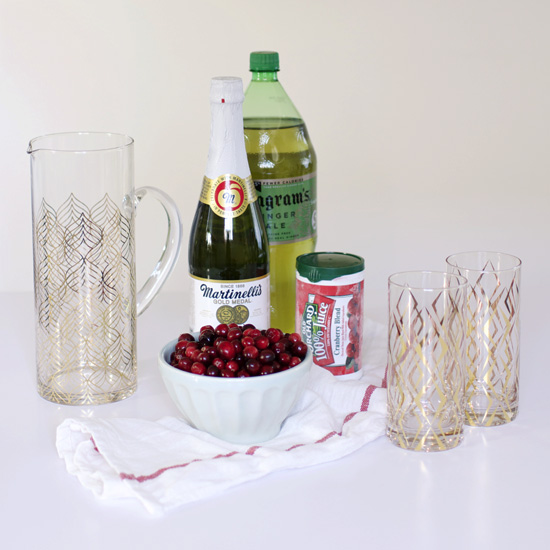 I also thought it would be fun to share the recipe for the drink I have in these photos. I made it after Thanksgiving with some leftover Martinelli's and cranberries, but it would be good any time! It's quick and easy, refreshing, and not too sweet (and did I mention, really easy?). If you prefer something a bit sweeter, you could always add sugar or lemonade.
Ingredients:
One can of cranberry juice concentrate
One bottle of Sprite or ginger ale
One bottle of sparkling cider (or sparkling wine)
Fresh cranberries
Just mix together the top three ingredients and top with cranberries! Easy.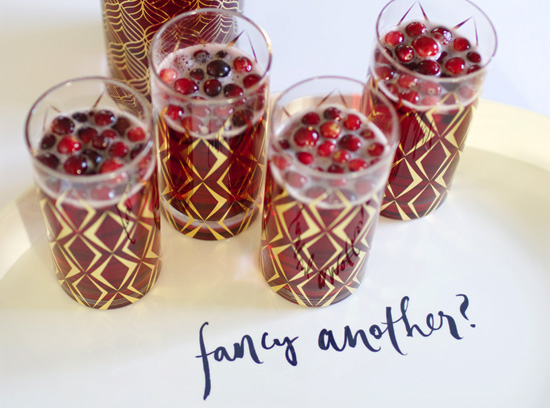 Whether it's something you picked up on a memorable trip, a funny art print, or a cheeky accessory...what are the items in your home that make you smile whenever you see them?
Plus, use the code AHIL20 to get 20% off at Lulu & Georgia!
Thanks to Lulu & Georgia for partnering with me on this post! Be sure to check them out for more awesome gift ideas and home decor with personality.