Hey friends, happy Friday! Before it's too late, I wanted to share a few pics of our living room with some simple updates I made for the holidays. Living in a small space (which feels even smaller with the addition of baby stuff), we don't like to buy too many seasonally specific things since we don't have room to store them during the rest of the year. So my "winter decor" is really simple--mostly stuff from nature that I can throw away guilt-free after the season is over, plus a few small things that are easy to store. I also added a new blue and ivory wool rug that's perfect for winter, but will also work year-round. Wanna see? Come on in.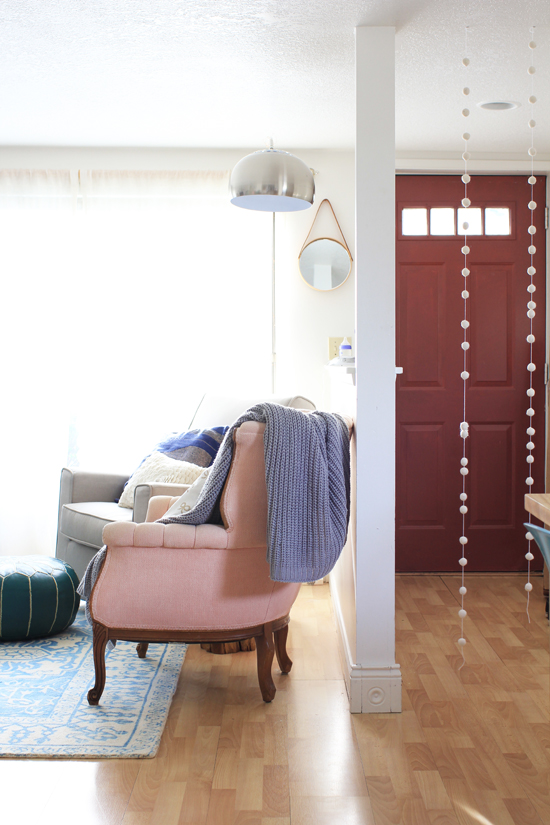 When you enter our house, you pass through the "snowball" curtains that I made for our Friendsmas party.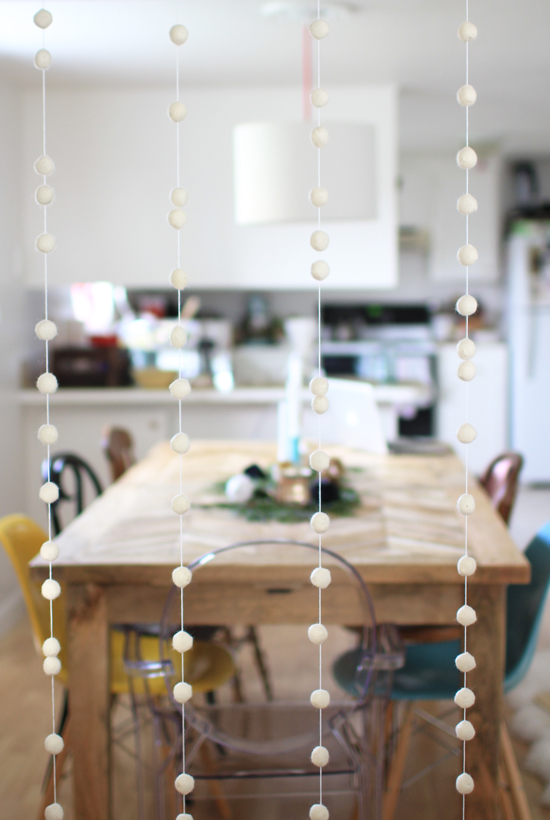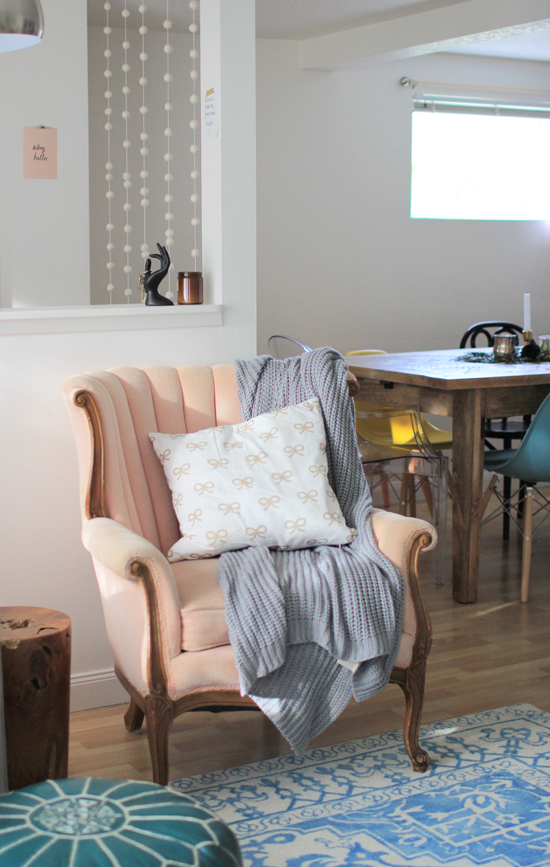 We keep our keys on the bannister, on this ring stand that I originally bought as Halloween decor.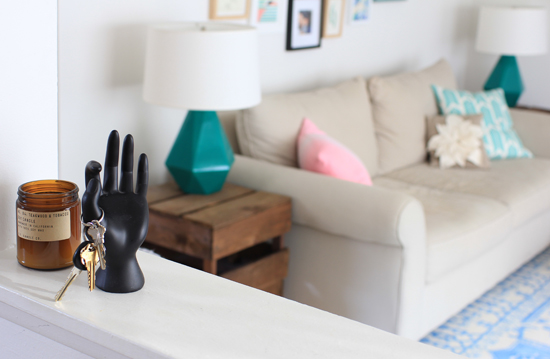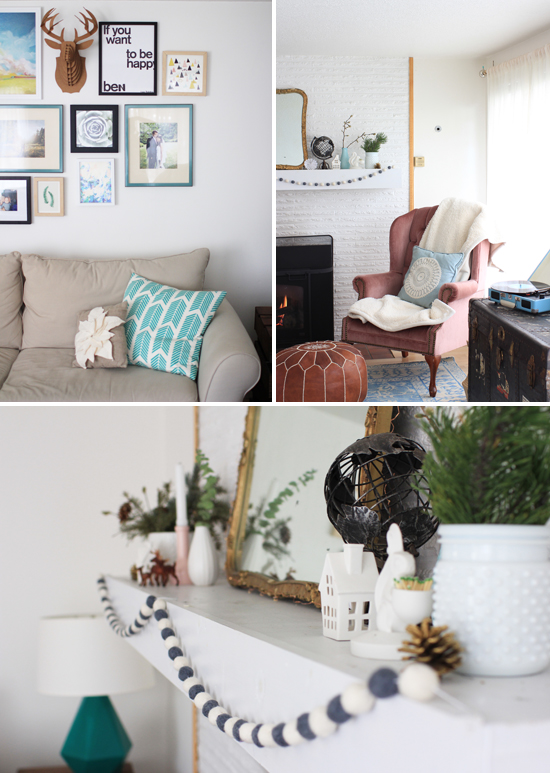 We don't do a Christmas tree, but I foraged some greenery for the mantel and added twinkling fairy lights around the mirror.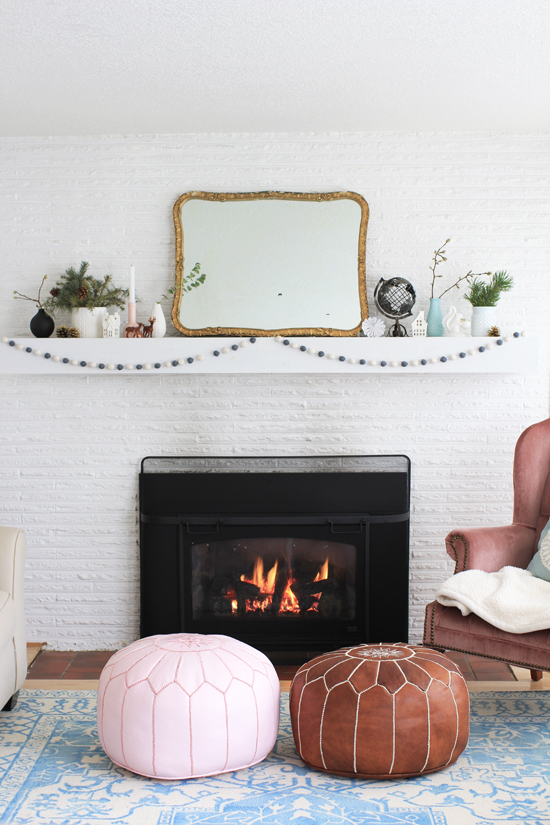 I kept the felt ball garland that I put up this fall, and the cable-knit vase too (but I swapped out the wheat for pine boughs). And I still love my little family of deer and the ceramic tea light houses that I got last winter!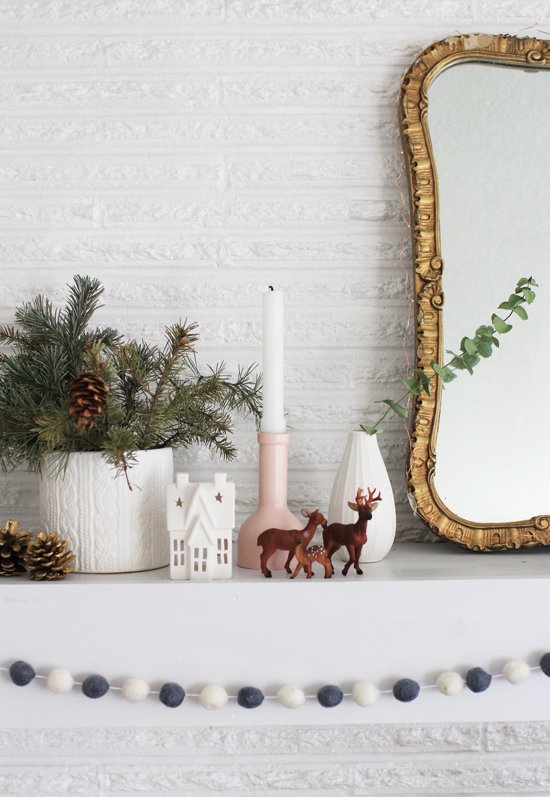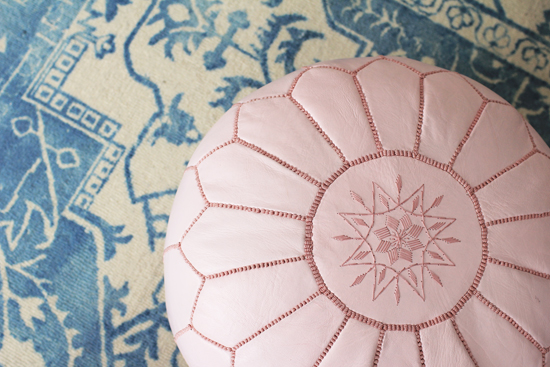 Our new rug is from Dynamic Rugs. We've had a fluffy ivory rug in our living room for years, and I still love the way that style looks...but we figured it would be good to get something that's less shaggy and doesn't shed as much, since Ian will be crawling soon. I like the soft blue color and the pretty pattern on this one, and it's a great price for a 100% wool rug too. Look for the "Milan" rug on Wayfair, Rugs Direct, and other retailers.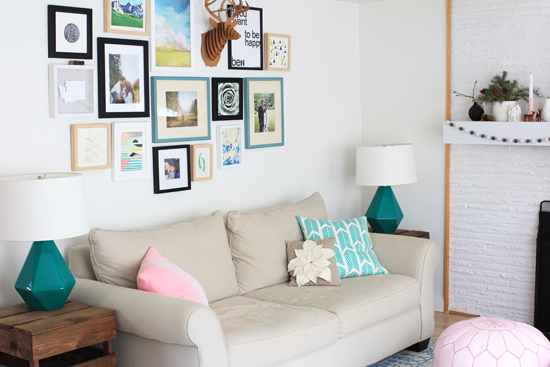 I added some of our family photos to the gallery wall, to make it feel a bit more personal.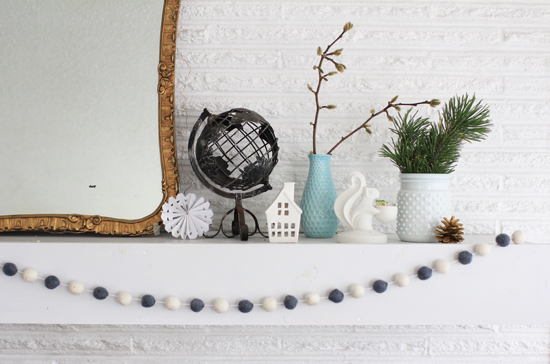 And I made some 3d accordion snowflakes just for fun...like the one propped against the mirror there.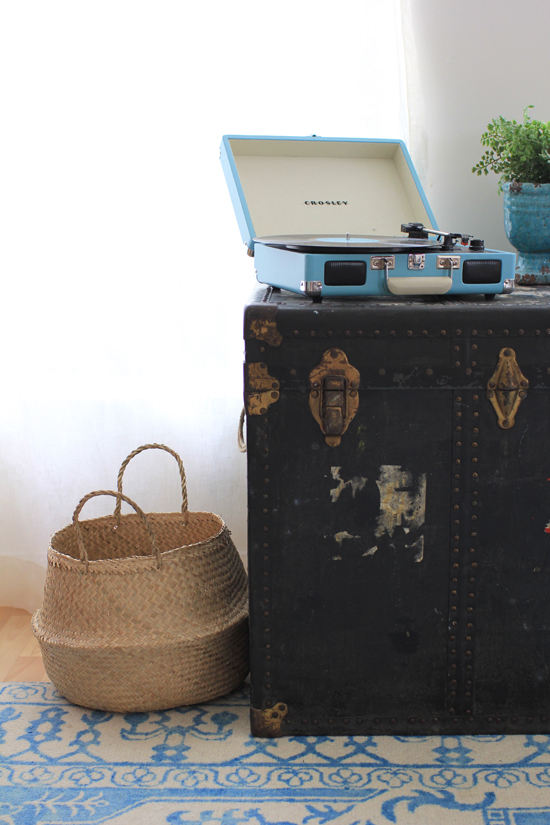 I love my new basket from IKEA. I've been trying restrict the amount of Ian's toys and books that we keep in the living room to it...but more and more keep creeping out. Oh well, it actually makes me kind of happy to see his cute little baby things all over.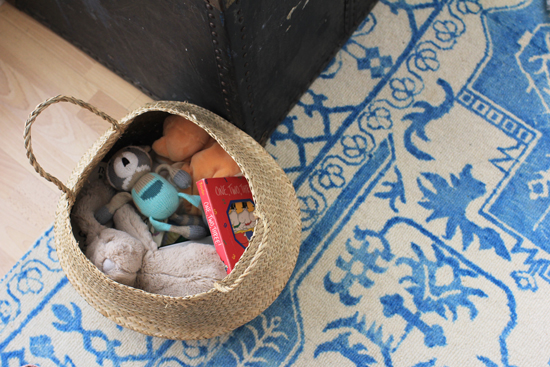 That's it! Not nearly as decked out for the holidays as a lot of homes I've seen on social media and the blogosphere, but at least I made a little effort, right? Hope you guys like the new rug too! It felt like such a dramatic change to me at first, but I'm used to it now and feel like it totally belongs. My favorite part is that it's low-pile but still soft...and it's so much easier to vaccuum than our old rug!
What are your favorite simple, low-key ways to update your home for the holidays?
Thanks to Dynamic Rugs for partnering with me on this post!