This is a sponsored conversation with ARM & HAMMER. All opinions are my own.
After all the noise and hubbub of Christmas, I'm ready to simplify and get a fresh, clean start for the new year. And with our second baby coming in March, it's especially important to get as much as possible taken care of now, so it will be easier to stay on top of all the little daily tasks when we have less time for them. Throughout the year, my tendency is to deal with the things that are immediately necessary (like paying bills), really obvious (like a pile of dirty laundry), or fun to do (decorating and shopping!)...and I procrastinate the rest. But once in awhile, I actually get motivated to deep clean, organize, and tackle the stuff that I've been putting off. And it usually feels really good. So while I'm in a productive mood, I'm gonna try to cross off as much of my to-do list as possible...before I revert back to my lazy procrastinating ways. :)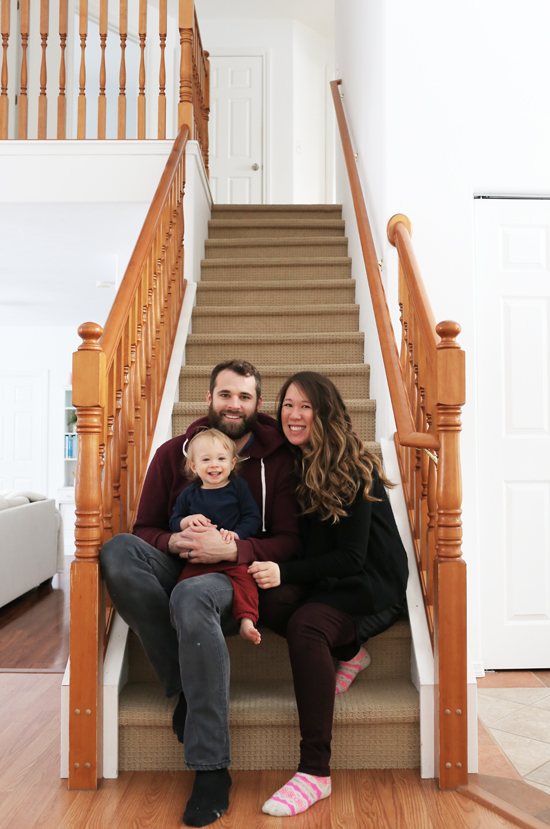 In the last week, I've washed our windows, wiped down the appliances, dusted baseboards and lighting fixtures, cleaned the dishwasher, replaced vacuum bags, removed stains from Ian's old baby clothes, and cleaned the carpet on the stairs...all things that are necessary to do, but easy to procrastinate. Maybe it's nesting, maybe it's just the start of the new year...but either way, I'm on a roll and actually enjoying it!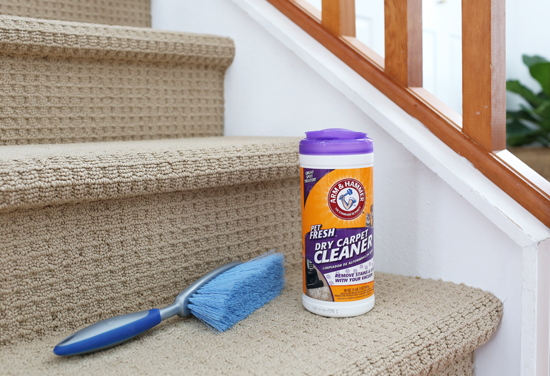 The funny thing is, I normally hate cleaning...but there's something really satisfying about these once-in-awhile tasks that I don't get from doing the dishes or hanging up laundry. There's the rewarding sense of being DONE, instead of an exhausting, never-ending cycle. I'm gonna try to stay on top of all these little things in 2018, so we can keep our clean home happening. That way, we can spend our weekends enjoying LIFE instead of catching up on housework!
To help me with that goal, I'm all about products that are quick, easy, and effective...like ARM & HAMMER™ Pet Fresh Carpet Cleaner (available at Walmart stores and Walmart.com). It absorbs allergens, eliminates pet odors, and breaks down stains. You just sprinkle the powder, brush it into the carpet, wait 30 minutes, and vacuum it up--leaving your carpets clean, dry, and smelling fresh!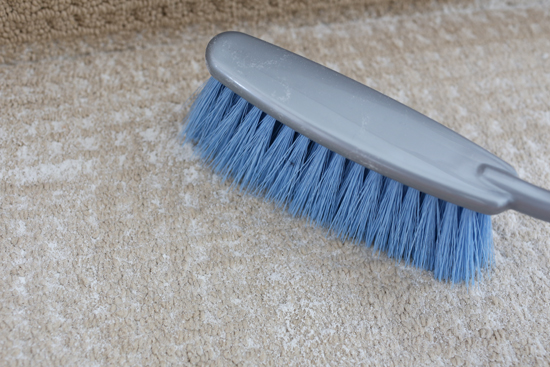 Ben's always been the cleaner in our relationship, and I've always been the messy one. Well, to give myself some credit I do most of the grocery shopping, cooking, and laundry...but in our seven years of marriage I have NEVER cleaned the bathrooms. I know, I'm lucky! But now that I'm a stay-at-home mom, I want to learn how to do these things so I can knock them out during the week, and save our precious weekend time for the fun stuff. Ben's always said that he doesn't mind cleaning and finds it therapeutic--which I thought was extremely weird. Now I (kind of) get it. I don't think I'll ever LOVE cleaning, but I do enjoy crossing things off my list and feeling productive. And most tasks are actually less daunting and time-intensive than I think they'll be...especially when I can listen to a good podcast while I'm at it. :)
I've been thinking more about the rest of my goals for 2018, and I'll do a post about them soon. In the meantime, this is probably my last post of 2017, so Happy New Year!!!