I think you all know, I'm super eager to get our kitchen renovation started. I've only mentioned it a time or thirty. :) But we still need to save more, so in the meantime I'm just pinning and dreaming. Honestly, as agonizing as it is, it's probably good that we have this waiting period. It gives us time to really consider all the options we have, and feel confident in the choices we make. One thing I'm debating right now is cabinet color. I've always loved white kitchens and I don't think they'll ever go out of style. So part of me thinks, duh, we'll do white cabinets, of course. But another part of me wonders if we should bring in a little contrast, since all the walls are white. We could either do that with a contrasting kitchen island, or with cabinets that have a little color to them. I've been drawn lately to this light taupe shade of "greige" (examples below). What do you think? Are these muted neutral cabinets more interesting than white ones? Or am I just noticing them because they're kind of trendy right now?
Favorite White Kitchens: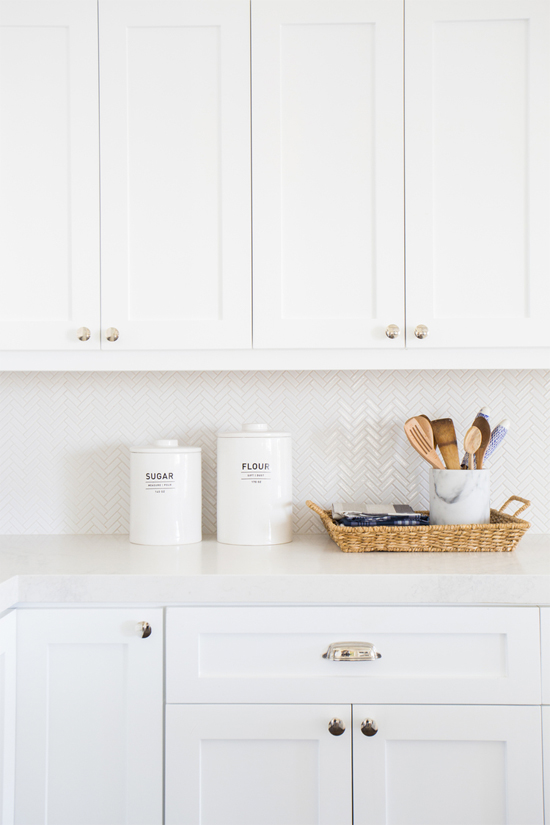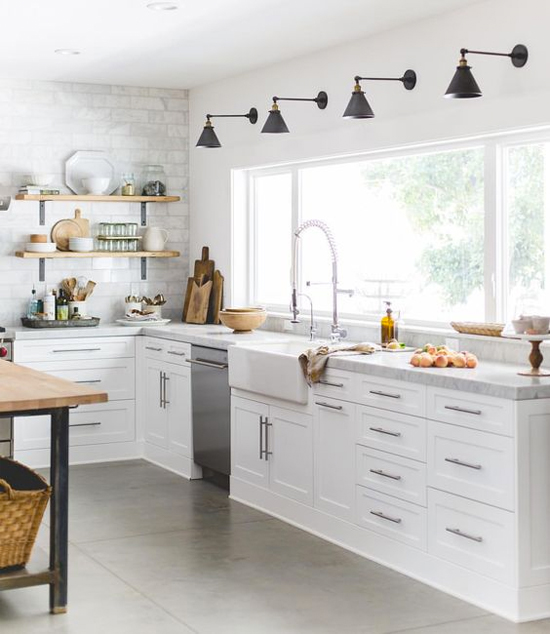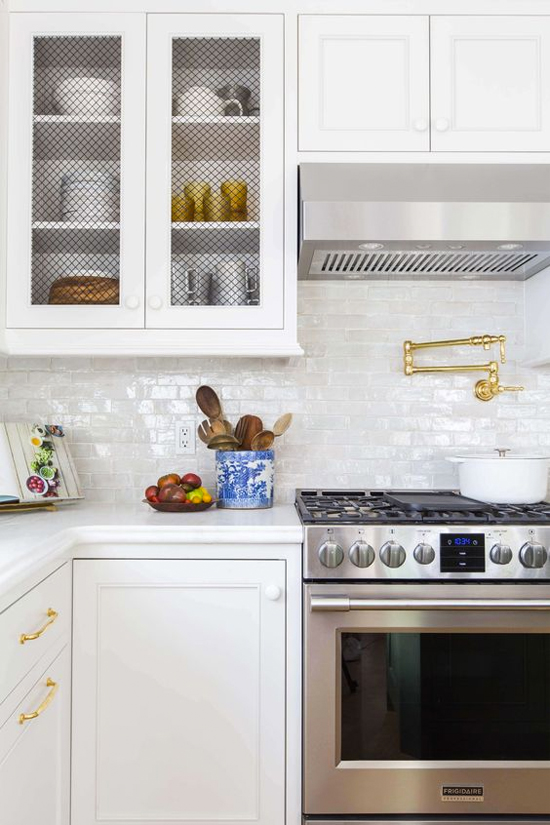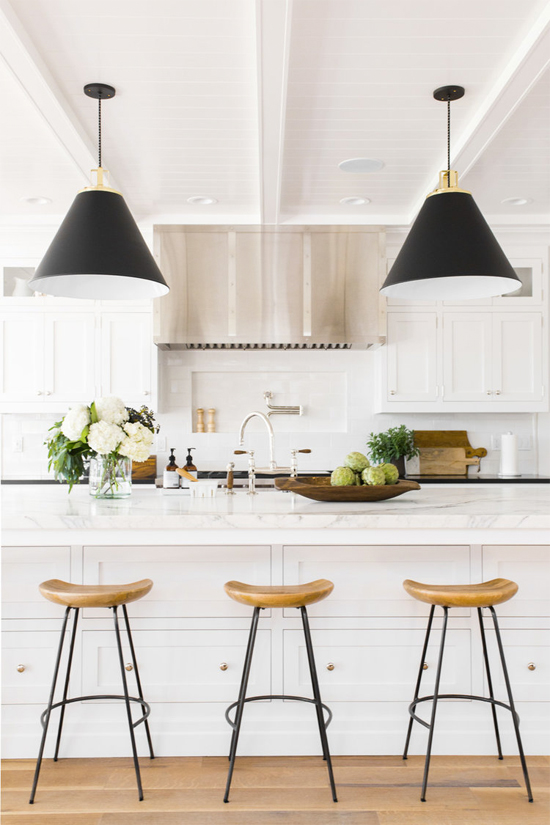 1. Studio McGee / 2. Heather Bullard / 3. Emily Henderson / 4. Studio McGee
Favorite Greige Kitchens: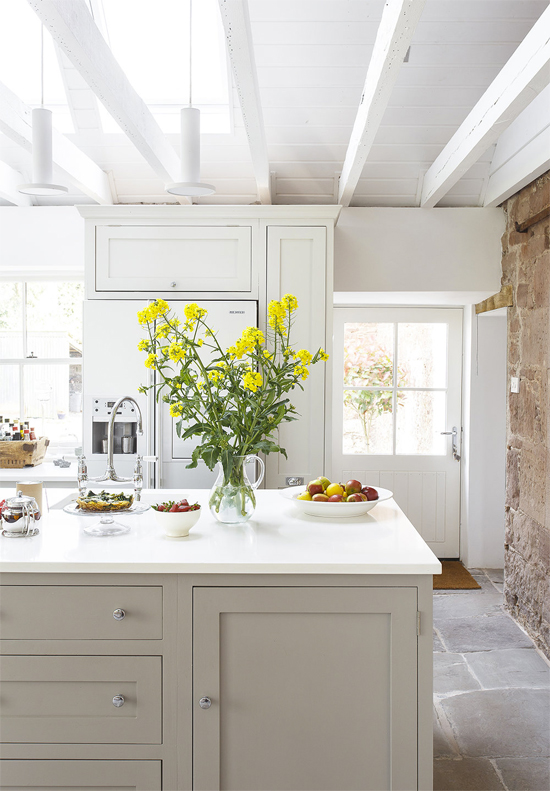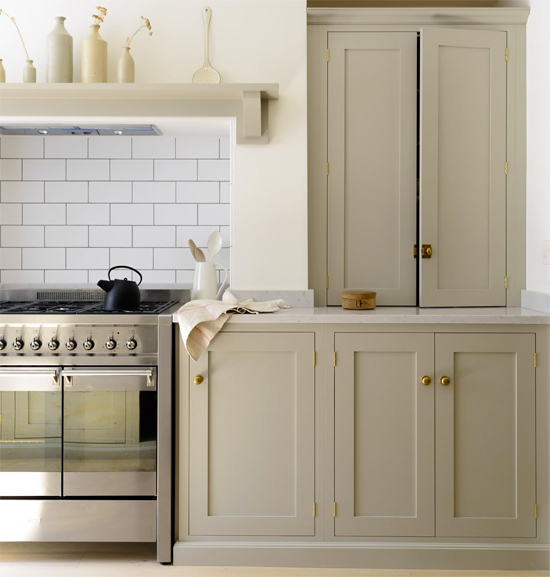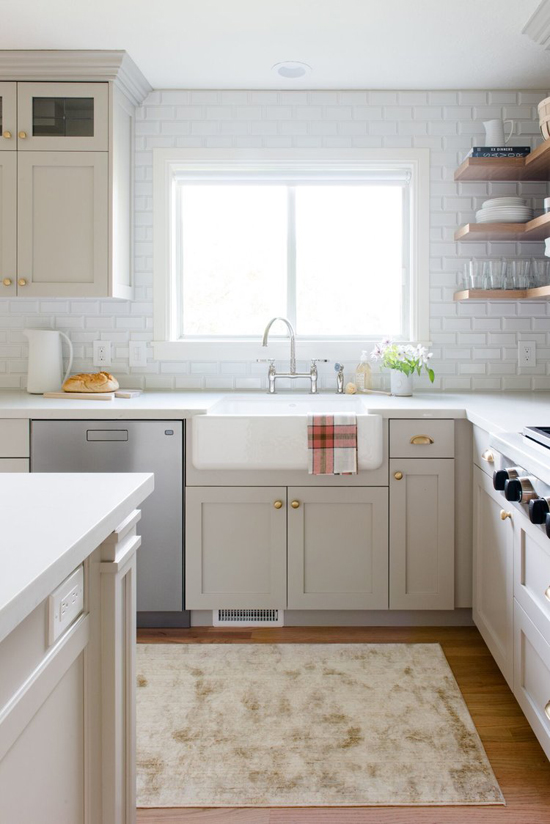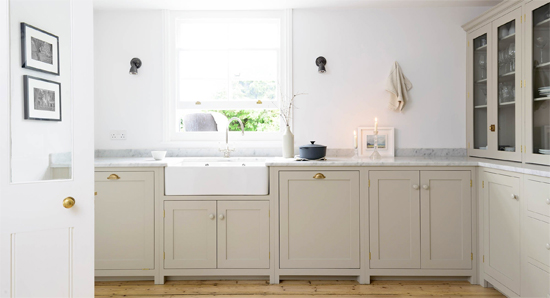 1. Decor8 / 2. deVol Kitchens / 3. Studio McGee / 4. deVol Kitchens
And here's a kitchen from Amber Interiors that marries the two: white cabinets with a greige island. I think this might be the sweet spot for me! Just a tiny bit of contrast.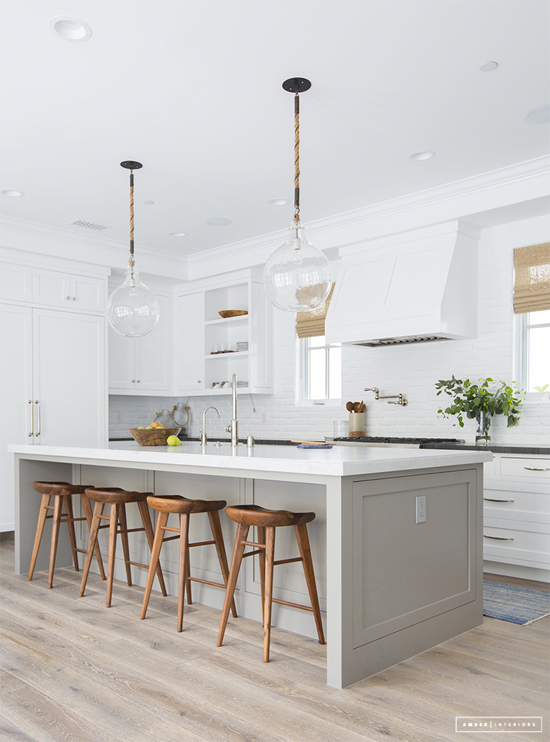 What do you think: Is greige a trend, or a timeless neutral? Should I stick with crisp and classic white? Or should I do a mix?
P.S. Way more inspiration on my "Kitchens" Pinterest board, if you're interested. :)