Can you guys believe it's already August?! Summer is going by way too fast! Usually, by the end of a season I'm ready and excited for the next...but not this summer. I am loving the sunshine, beautiful weather, and outdoor adventures that are so fleeting in Seattle. I love that it's light outside when I wake up in the morning and when I get off work in the evening. And I'm not ready at all for the inevitable rain and cold around the corner. So I want to hang on to this summer as long as possible! Here are some of my Instagrams from July. I'm planning to fill August with lots of fun summer activities and enjoy the rest of this summer to the fullest!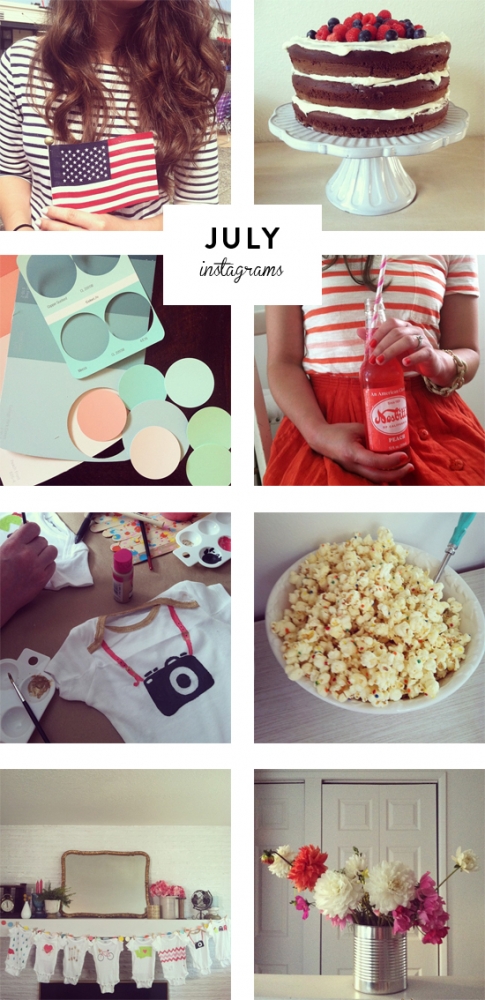 Some of the things I enjoyed this month: A fourth of July parade / A red, white, and blue naked cake / Punching circles out of paint chips (budget-friendly!) / Peach soda and my matching outfit / Making onesies at my friend Jenn's baby shower / White chocolate confetti popcorn / All the onesies in a row (and my living room mantel) / Farmer's market flowers in a tin can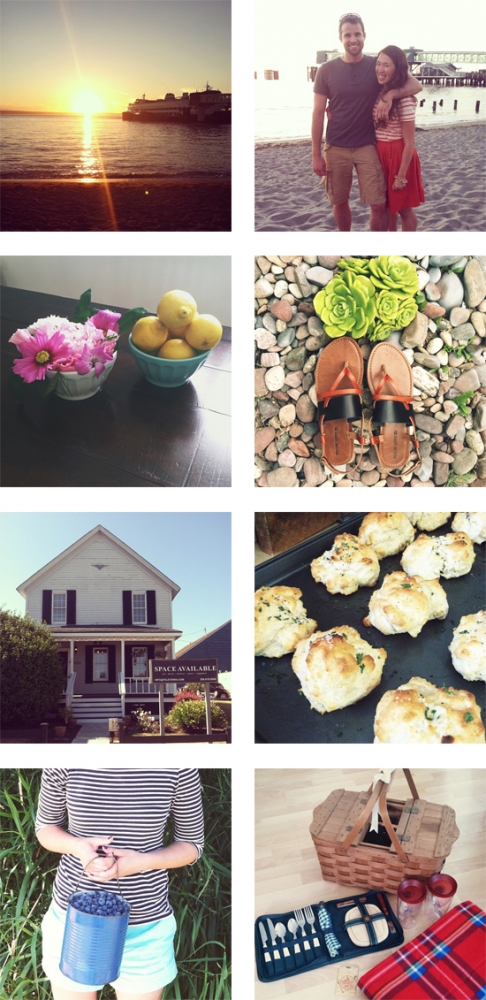 The ferry in Edmonds / Ben and I / Flowers and lemons in latte bowls / My brown & black sandals / A darling studio for rent that had me dreaming / Red Lobster style biscuits (yum!) / We went blueberry picking / I won a giveaway for a bunch of cute picnic supplies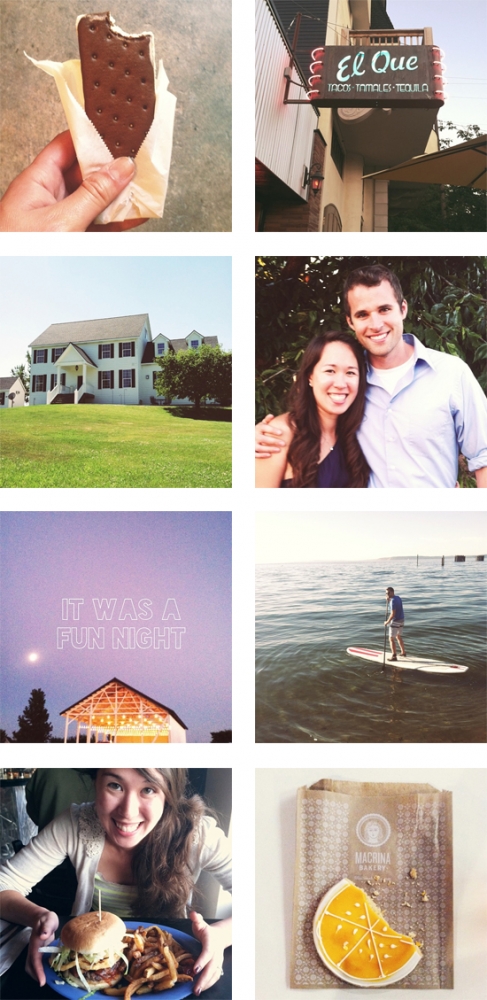 Ice cream sandwich / A cute Mexican restaurant in Spokane / The venue where my friend Sarah got married / Ben and I at her wedding / A parting shot as the festivities were wrapping up / Ben on our new paddleboard (so fun!) / Burger and fries at a local Edmonds restaurant / A yummy brown butter shortbread cookie from Macina Bakery
How was your month of July? Are you excited for fall or hoping to hang onto summer as long as possible?
I hope you all have a fun weekend too! Oh, and if you'd like to follow me on Instagram, I'm @athomeinlove.