Jacquelyn Clark of Lark & Linen has been one of my favorite interior designers and bloggers for awhile. I love her classic, feminine, chic-but-approachable style, and I'm really inspired by how she's turned her basic, neutral condo into a space that feels super personal and unique! I've seen bits and pieces of her home here and there, but when I saw the full tour on Glitter Guide last week, I immediately asked Jacquelyn if I could share it with you guys, too. In case you haven't seen it yet, get ready for gorgeous...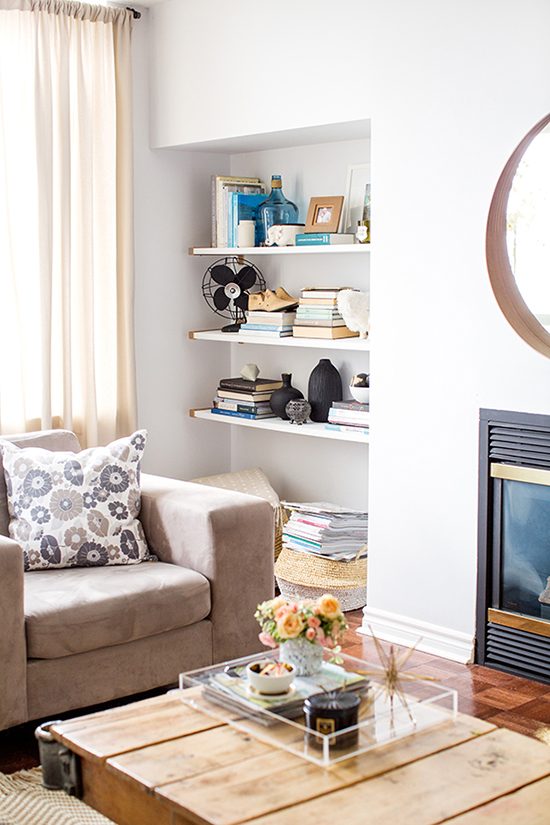 Jacquelyn decorates with lots of light colors and neutrals, then adds color and personality with accessories and textiles--which is exactly how I like to do it, too! It's super easy on the eyes, and makes it a breeze to switch things up with each season (or if you get bored with a certain arrangement).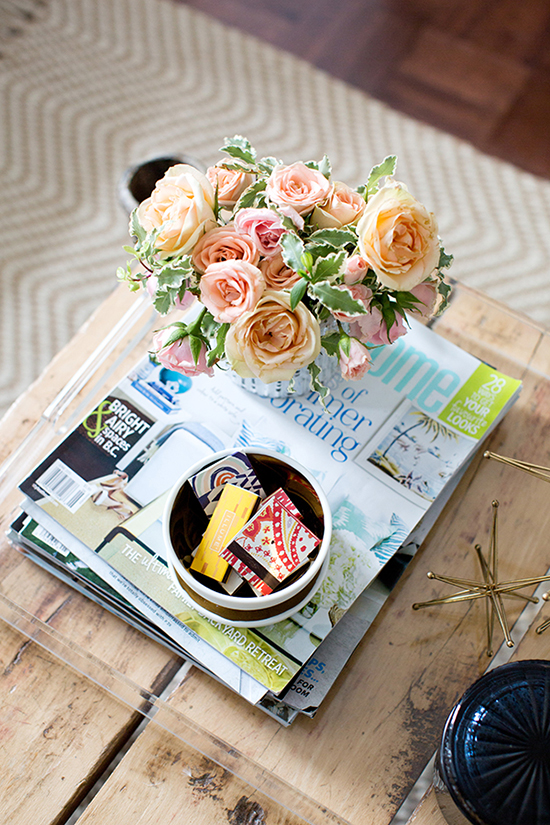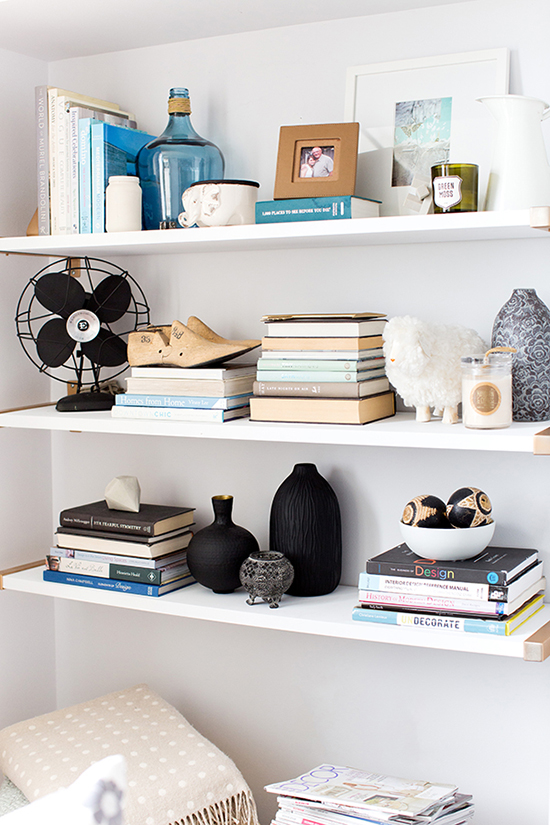 Jacquelyn is also awesome at styling. In the bookshelves above, I love how she mixed in decorative objects along with vertical and horizontal stacks of books. My favorite part is how she turned some of the books with their spines against the wall. It's a great way to incorporate books that don't fit in with your color scheme!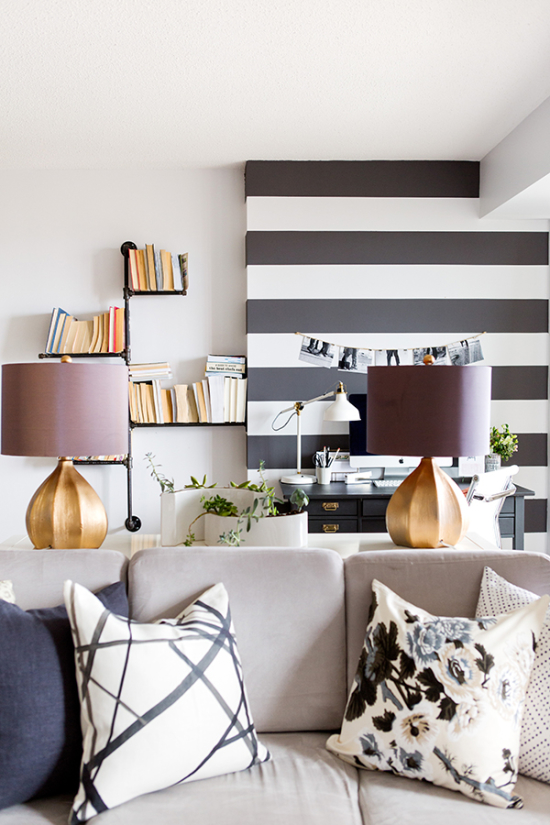 Speaking of books with their pages facing out, that pipe bookshelf is amazing, isn't it? It was a DIY project that Jacquelyn and her boyfriend built together. I think it might be my favorite detail in her home!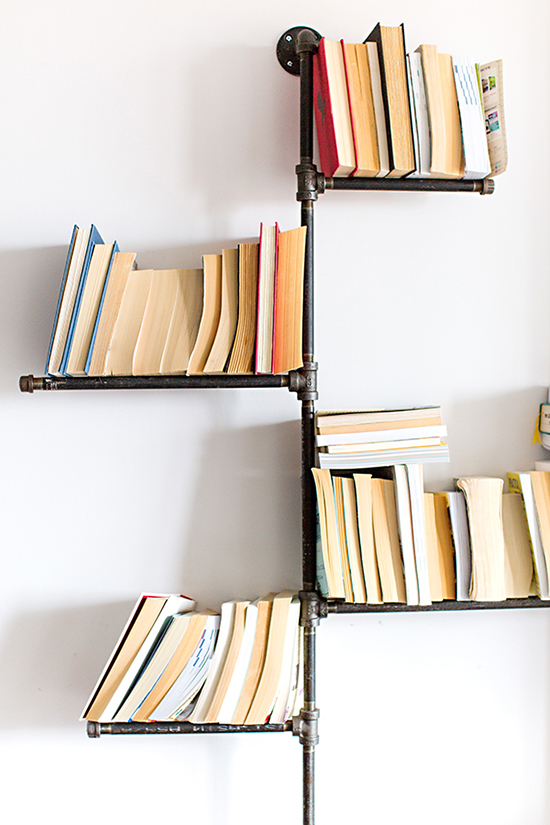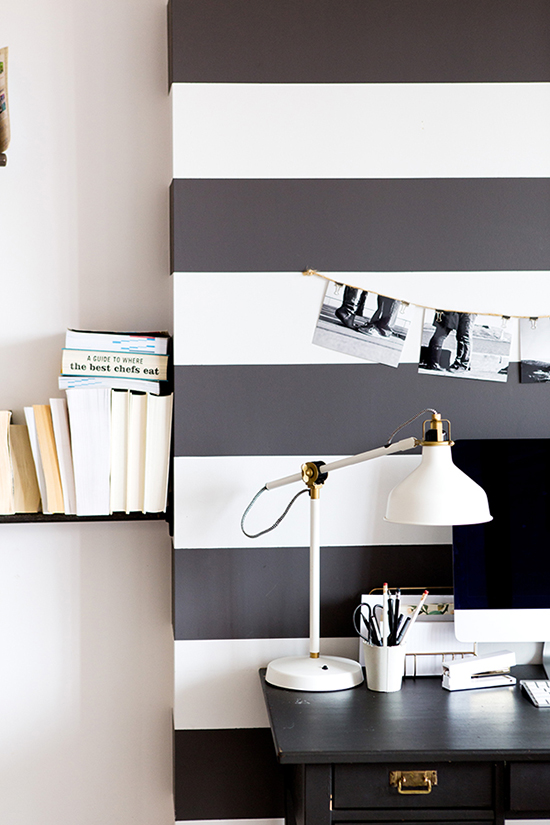 My second favorite detail is this little nook that serves as her home office. I love that she created a space that feels very distinct and separate, simply by painting some thick black stripes on the wall.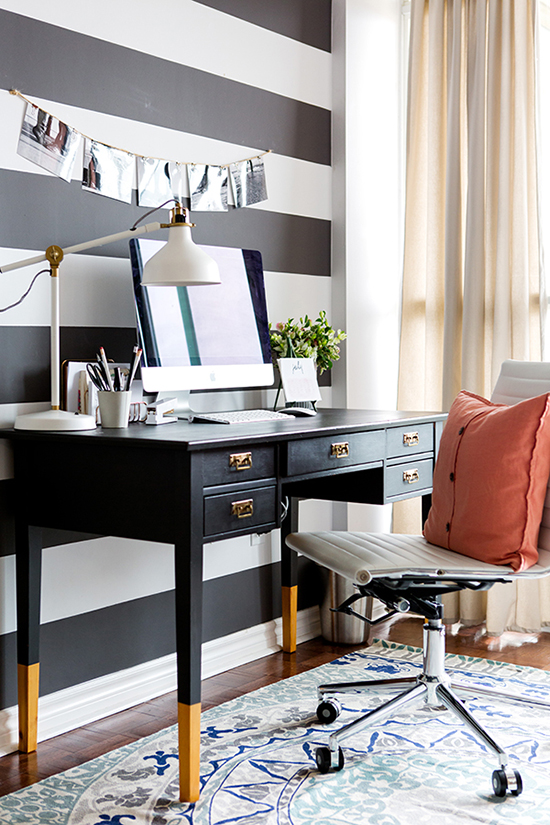 Her desk is awesome, too...she painted the top part a glossy black and left the bottom of the legs unpainted for a chic version of the dipped trend.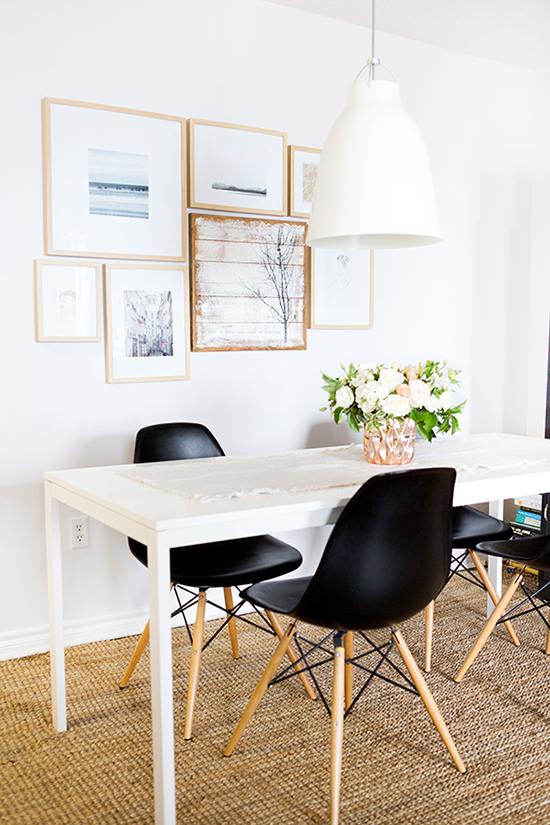 The same black, white, and neutral color scheme carries over into the dining room. I'm obsessed with that tight gallery wall and how she hung each frame so the edges nearly touch the frames next to it.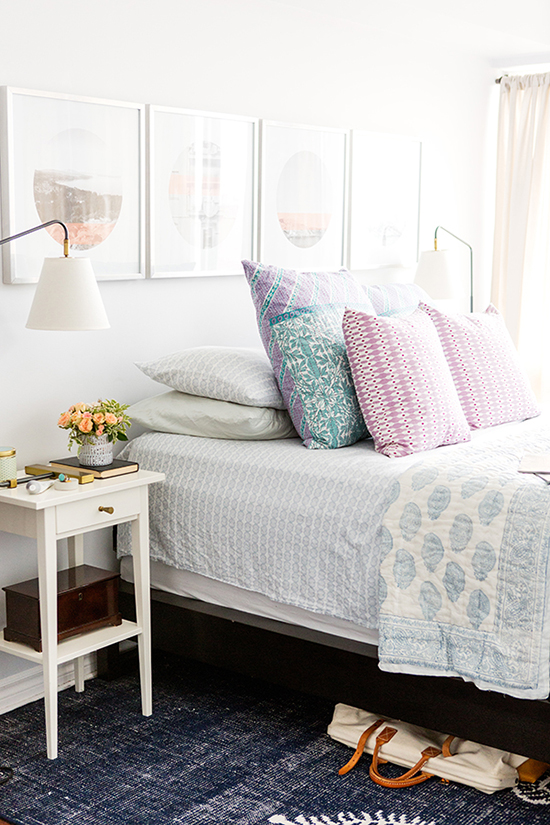 Last but not least, her bedroom! I've actually shared a picture of it before (in this post) and I looove it. My favorite part is those four frames above the bed. They're actually photos from Jacquelyn's own travels, which she then manipulated in Photoshop. I'm super inspired to do something similar with my own travel photos! I love the idea of making art that's a little more personal like that--but still artsy, too.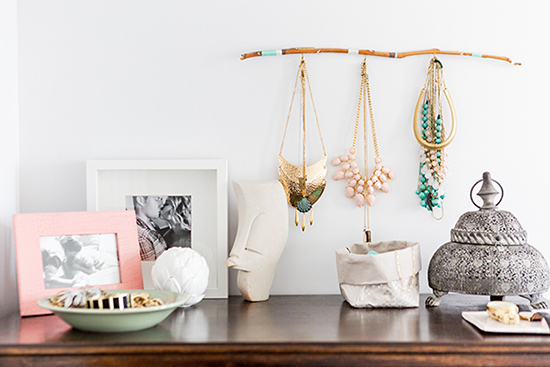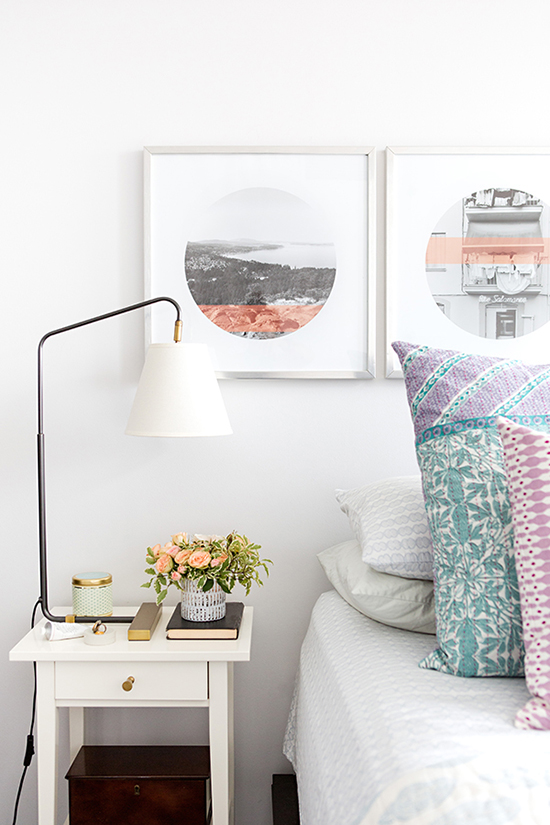 What's your favorite room or detail from Jacquelyn's house?? Check out the original feature on Glitter Guide for shopping sources and more info.
Photography by Anna Tsoulogiannis // Interior design by Lark & Linen Interior Design // Flowers by Sweet Woodruff