I just came across this house tour through the dino bookends that I posted yesterday and promptly fell in love. I've actually pinned several of these photos on Pinterest, not realizing they were from the same apartment. And now that I see the whole space, I want to pin every single photo. Seriously, I love it all so much!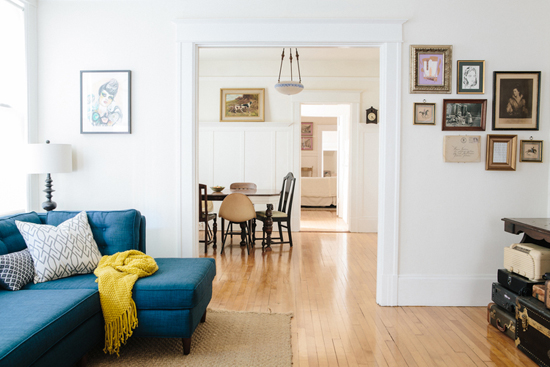 Kate and Jesse live in San Francisco in an awesome apartment with lots of original details and character. They've filled it with a mix of antiques, family heirlooms, and midcentury pieces. The mix is gorgeous, isn't it? Also, you guys…they've only lived here two months. Craaaazy! It looks so finished already. It took me more than two months just to get stuff hung on the wall...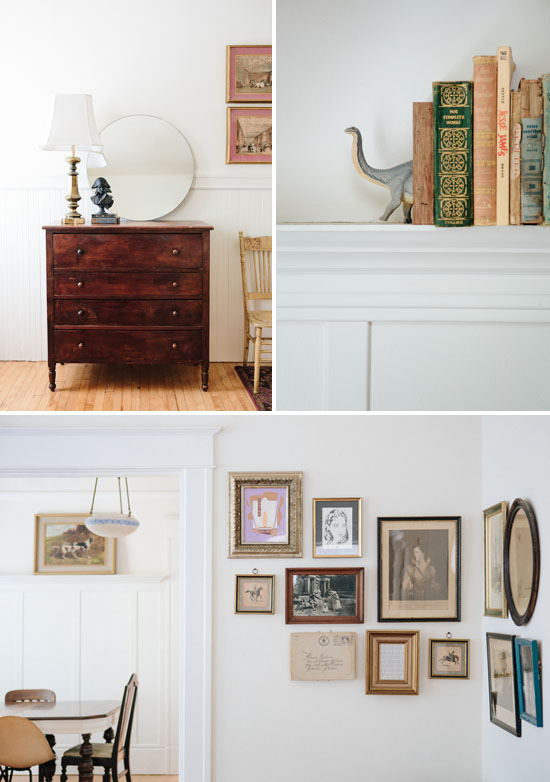 There are those dino bookends I mentioned (handmade by Kate's sister). The dresser on the top left was one that Kate got for free. She saw a man hauling it out to the trash--turns out it was handmade in Argentina! Pretty sweet find.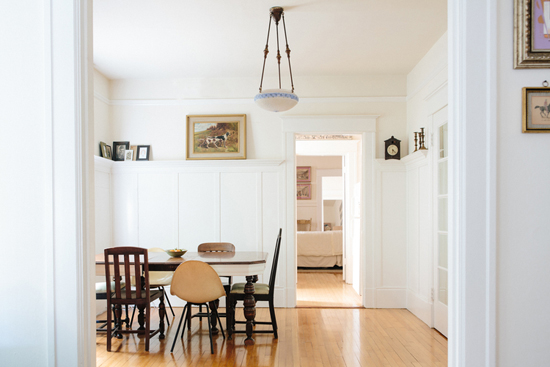 I really love what they did with their dining table too. It was a Craigslist purchase, which they painted with a band of white to break up the heaviness.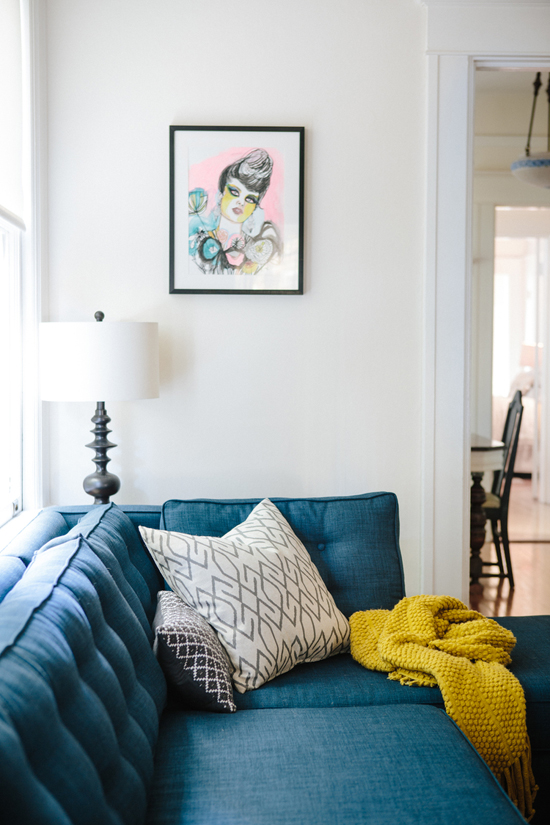 This photo is definitely one that I've pinned before. I just love that mustard throw against the blue couch!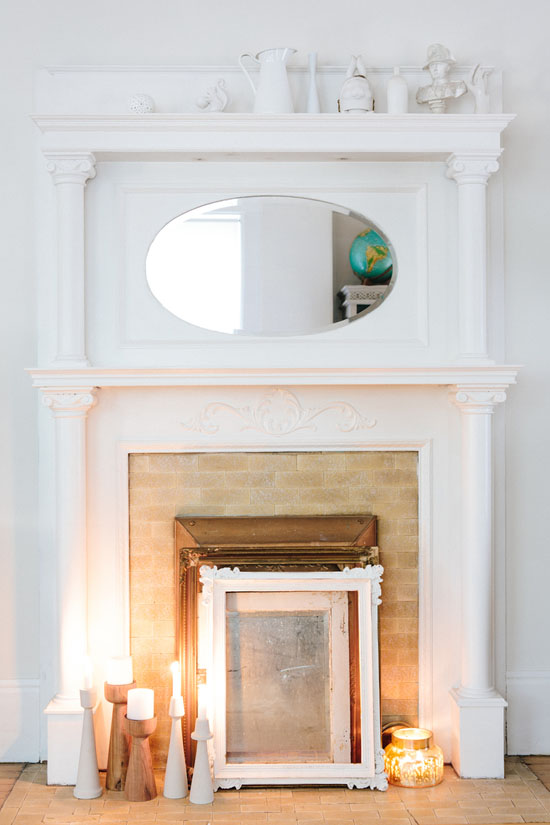 And the mantel…so pretty! I really like how they kept it tone-on-tone, with a collection of white treasures along the top. I also really like the candle holders and frames stacked in front. See more ideas for what to do with a non-functioning fireplace here.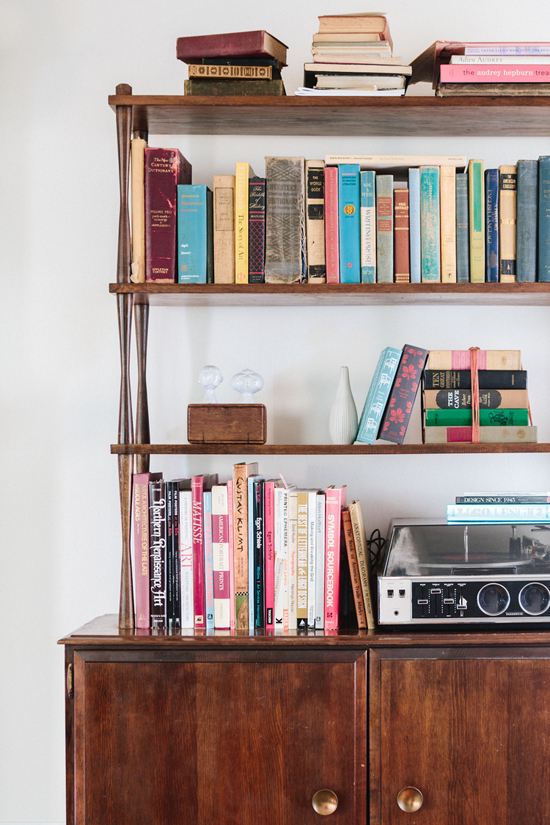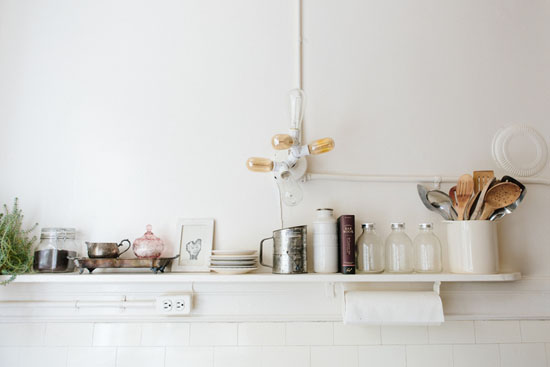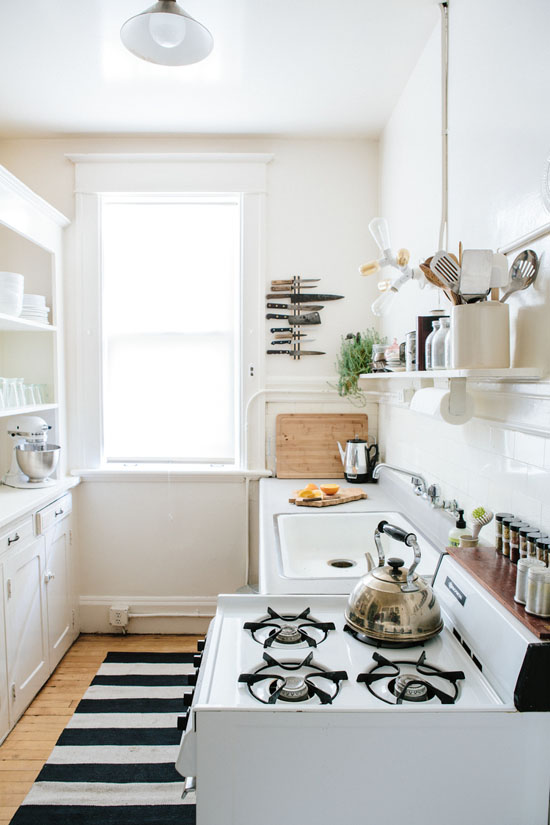 Their kitchen is gorgeous--and pretty amazing for a rental! Love the open shelving, the glass front shelves below, and that magnetic strip of knives.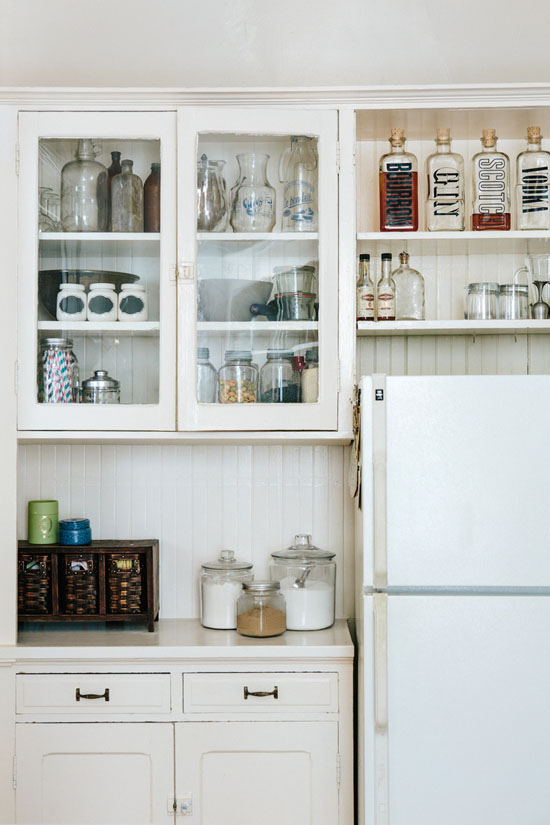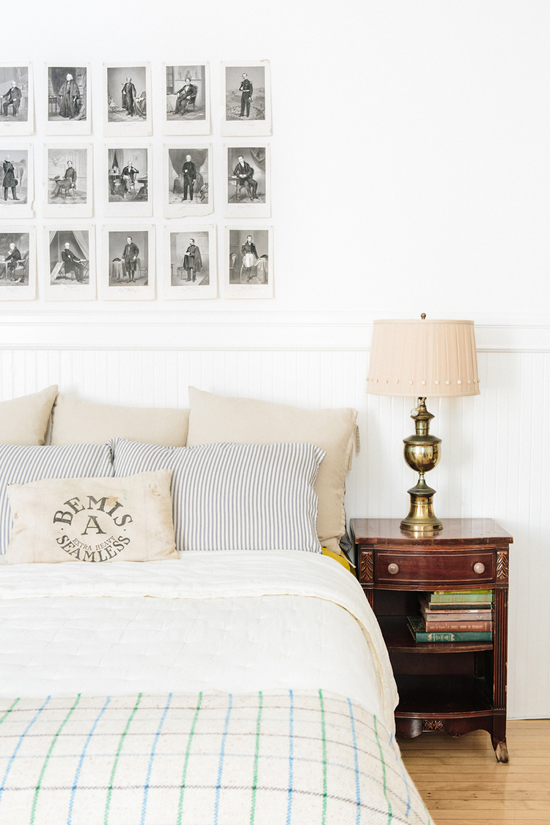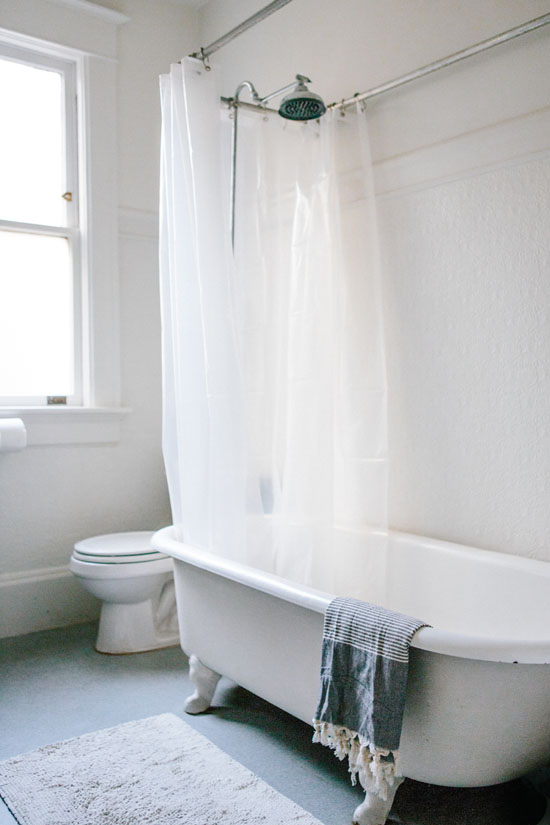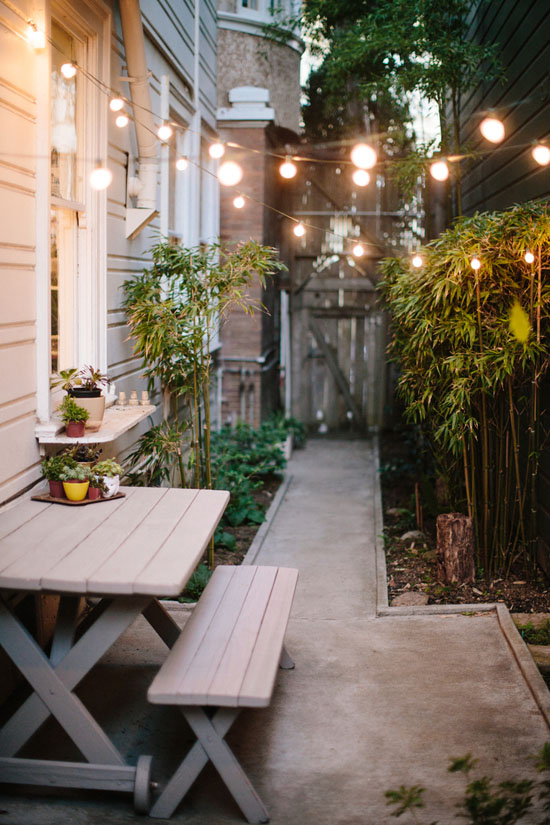 Such a pretty home! Which room (or detail) is your favorite?
All photos by Colin Price, originally posted on Brick + Mortar.