I saw a quote one time that said, "The first five days after the weekend are always the hardest." That's definitely how I felt this week! It's always hard to get back in the swing of things, but it's especially hard after a long holiday weekend. So much to catch up on…so little time. I feel like this holiday season is slipping through my fingers so quickly! I keep seeing all these photos of Christmas trees and wreaths and ornaments filling up my Instagram feed…and I still have my acorn garland up! Whoops…#badblogger. Oh well...I'm really glad it's Friday! Maybe I'll get a lot done this weekend and cross a bunch of things off my (ginormous) to-do list…or maybe we'll just relax and hang out with friends. Either way, IT'S FRIDAY. And today is even better because I get to share a gorgeous house tour with you guys!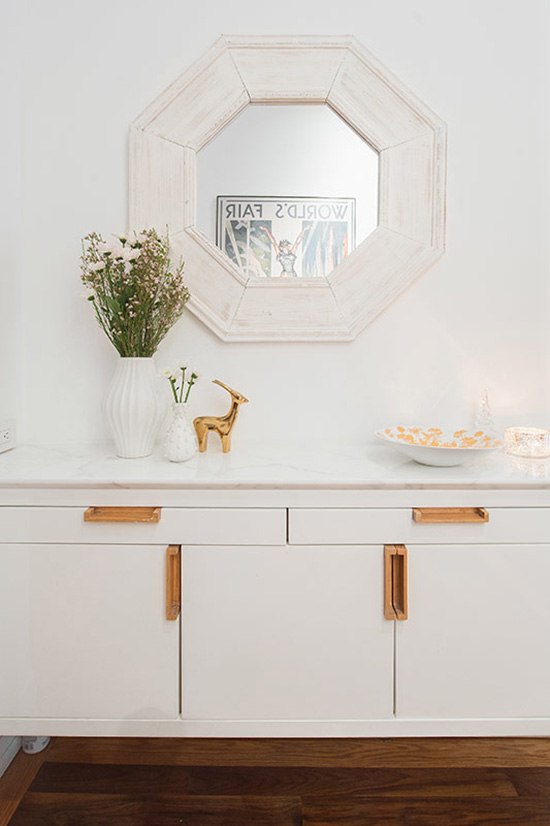 I love this eclectic, colorful home. But it wasn't always so cheerful and inviting! Melissa and Josh wanted their Brooklyn brownstone to have a fun, young vibe…but with all the antiques they own and the way their place was set up before, it felt stuffy. So they hired Kevin, a Homepolish designer, to help them out. In case you haven't heard of Homepolish, it's pretty awesome. Instead of commissions and product markups (which are typical for the design industry), they charge a flat hourly fee, so it's really flexible to your needs and budget. And their designers are all amazingly talented!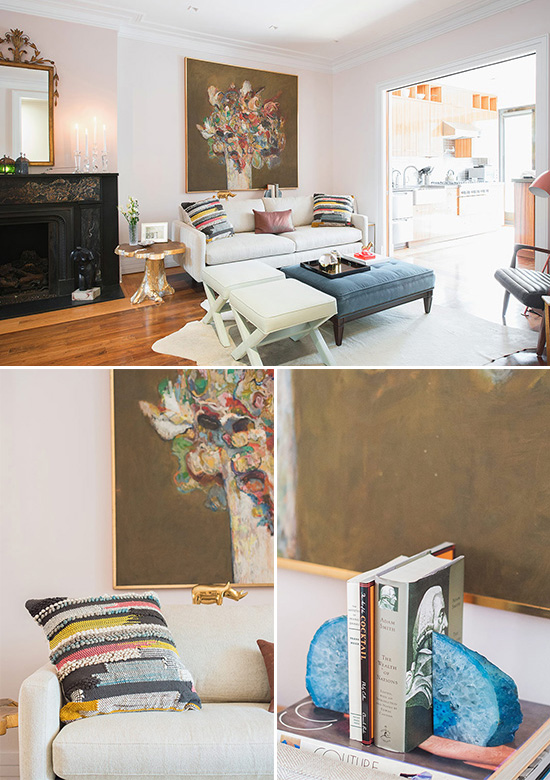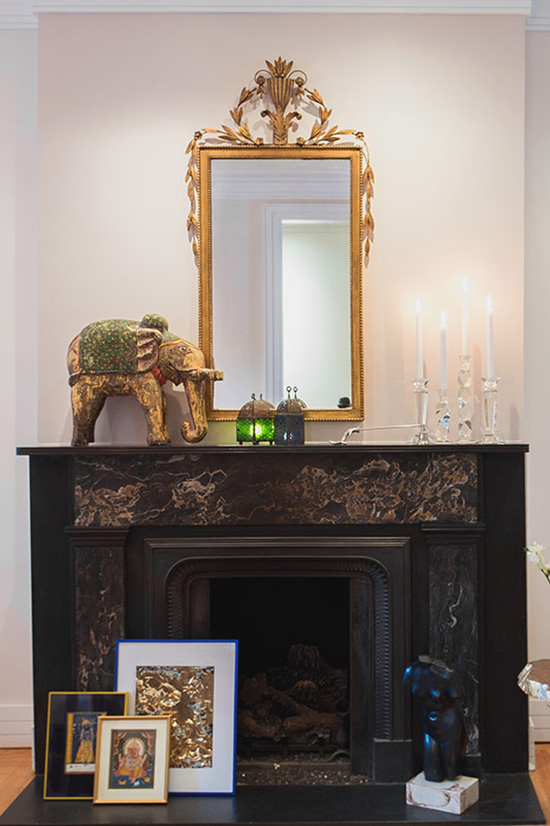 For this project, Melissa and Josh purchased a 20 hour package for their living room and dining room. They told Kevin that they wanted their antiques and heirlooms to feel less stuffy and more cool. And by the looks of these photos, I'd say Kevin totally rose to that challenge!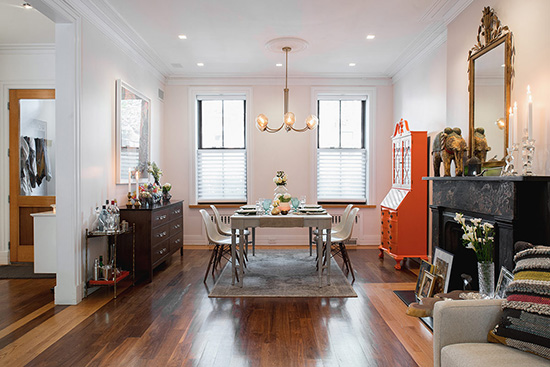 He started by switching everything from the dining room into the living room (and vice versa) to better take advantage of the "initial perspective" (what you see when you walk in the front door). Changing the focal point of the room from the dining table to the seating area made the space immediately feel more inviting and cozy. As he says, "Before it was all, 'You're intruding on our dinner.' And now it's all, 'Hello! Come sit down and join in on our riveting conversation!'"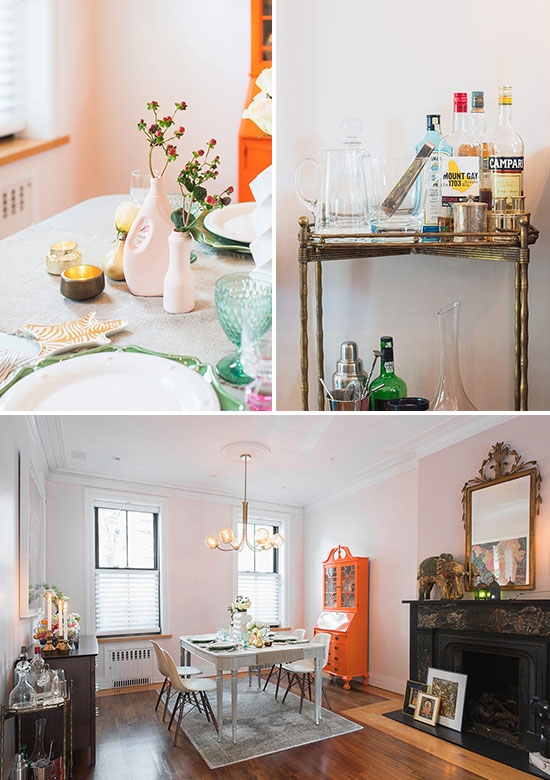 I love how something like flipping your floor plan can make such a big difference! And it's a great way to stay on budget, too. Before you go out and buy a bunch of new stuff, try rearranging the stuff you already own to make your home feel more inviting--and use the most comfortable dining room chairs you can!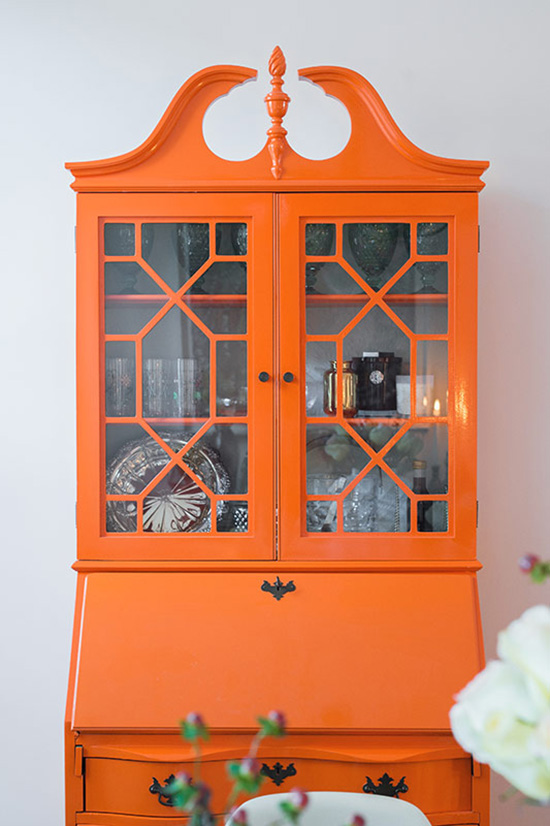 P.S. How great is that bright orange hutch? It makes me want to go paint something...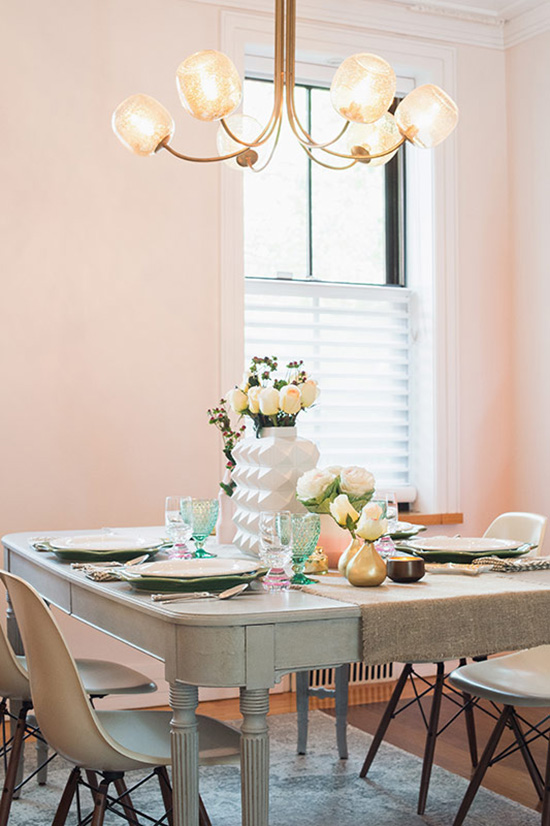 What do you think of this home? Do you have a favorite detail?
Photographer: Samantha Goh
Designer: Kevin Clark, Homepolish Designer.
P.S. Be sure to enter today's 24 Merry Days giveaway on Apartment 34. And in case you missed yesterday's, enter that too--over on Little White Whale. I'll be posting my giveaway this Sunday...so I'll see you then!