We're looking for a house! After years of waiting, I'm super apprehensive and not at all convinced that this is the "right time" to buy, with the economy and all. But it's the first time that it feels right for us, so rather than try to time the market, we decided to start house hunting and see how it goes. I'm still kind of doubtful about our chances, and a part of me thinks we'll just end up discouraged and continue renting for another year. But the optimistic part of me is quite hopeful and excited. This is the farthest we've gotten in the process, and it feels good! We're not just dreaming and talking about buying a house, we're actually pre-approved for a loan and working with a real estate agent. It's happening!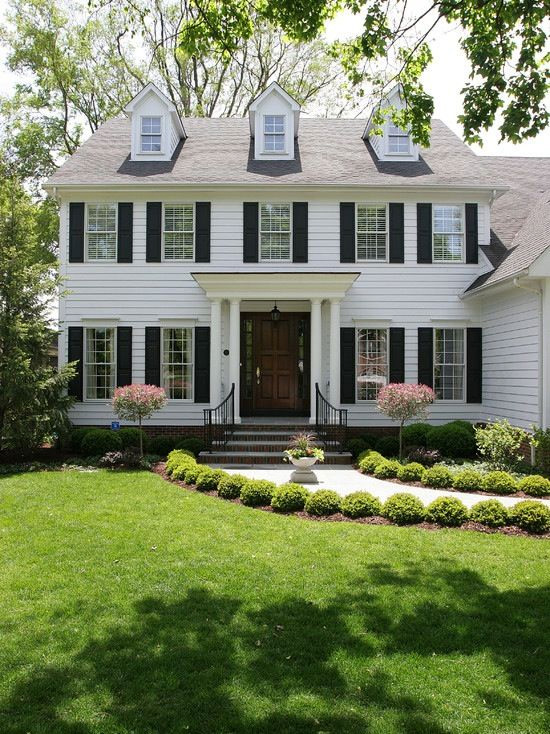 That said, I'm reeeaaally trying not to set my expectations too high. You see, buying a house has always been a dream of mine...but not just any house. I have visions of a beautiful white colonial or farmhouse, with hardwood floors and big windows that let in lots of light. As long as it's still in the future, I can delude myself into thinking that could be my reality. But truth be told, with our price range in the Seattle area, we will probably end up looking at a lot of split levels and ranches, with nasty carpet and trees blocking all the windows. And that makes me cry a little inside.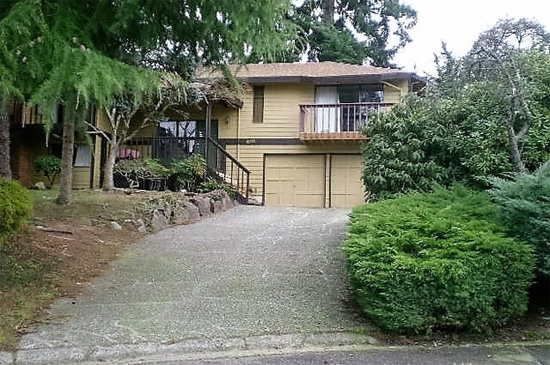 Here's a classic example of a house in our target price range and neighborhood, that's actually for sale. Not exactly what dreams are made of.
Still, it's exciting to be making some progress towards the goal of buying a house! And while it's highly unlikely that we'll find a house that checks all our boxes (unless a downright miracle happens!)...I still want to share what we're hoping to find, from the big things to the little ones.
BIG WISHES - Make it or break it
At least three bedrooms, preferably four
Not on a busy street
In a safe neighborhood where I'd feel comfortable going for a walk alone
Lots of natural light--not shrouded by trees
North of Seattle, with less than an hour commute to downtown (for those of you in the area, we are hoping to find something in Shoreline or Edmonds)
Some yard--not squished up to the house next door.
1,500+ square feet
No need for any major renovations--electrical, plumbing, foundation, etc.
LITTLE WISHES - Would be nice
An exterior with some character (I especially love colonials and farmhouses)
A big yard, with room for a garden, fruit trees, etc.
A large, open kitchen (not galley-style)
Hardwood floors throughout
Vaulted ceilings, exposed beams, big interesting windows, or a loft space--something to give it more character so it doesn't feel like it's just a box
A fireplace
At least two bathrooms
A porch
Walking distance to coffee shops, parks, the beach, etc.
Need for cosmetic updates--I don't want to overpay for a flip, with new kitchen counters that I still hate, etc.
For those of you that have already bought a house, what were your must-haves? Did anything change as you went through the process?