A long time ago, I came across Ryan & Michele's wedding and thought it was pretty much the sweetest (and smartest) thing ever. They had recently purchased a home, and decided to put their wedding budget to work fixing up their own house to use as the venue. Their wedding still stands out in my mind over tons of other weddings that I've seen on wedding blogs, because I thought that concept was so unique and genius! A couple years later, they're still finding a way to put their home to work, running their Seattle-based business out of it (they buy and refinish vintage furniture). I thought I'd share a few photos from their shop, Homestead Seattle, so we can all drool over it together.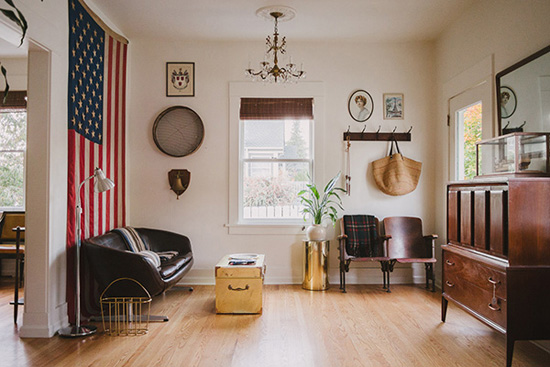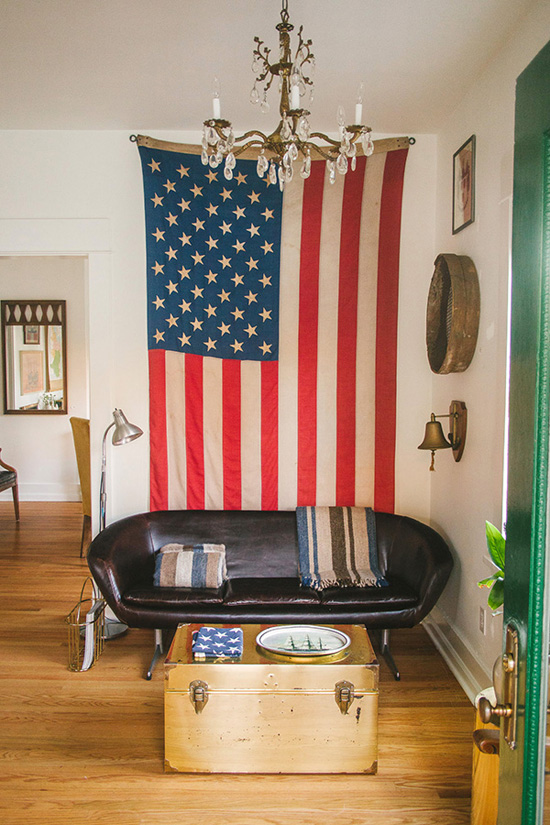 I love how they've hung different objects on their wall, like the flag above or the oars and antlers below. It's always more interesting to mix in other pieces besides just frames.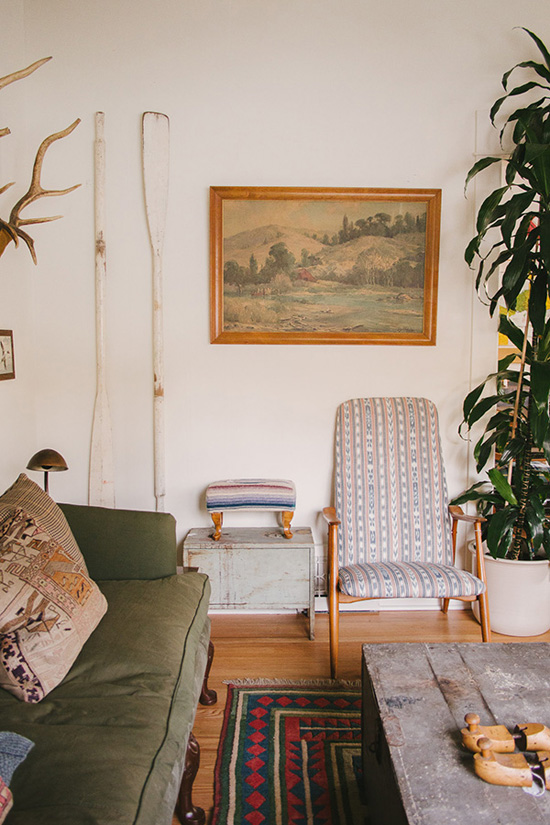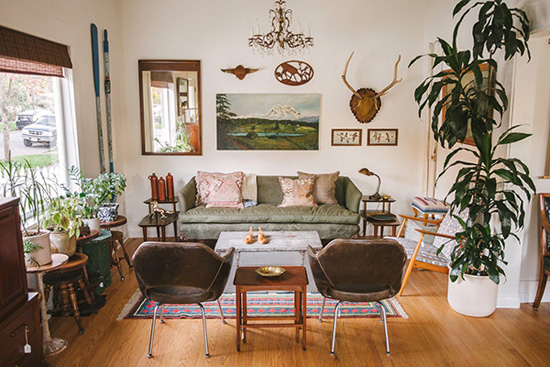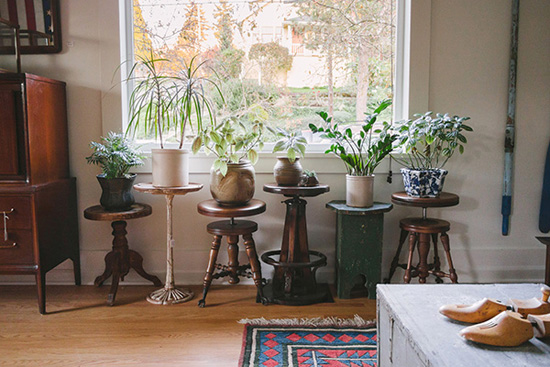 Love the idea of using vintage crocks to hold plants!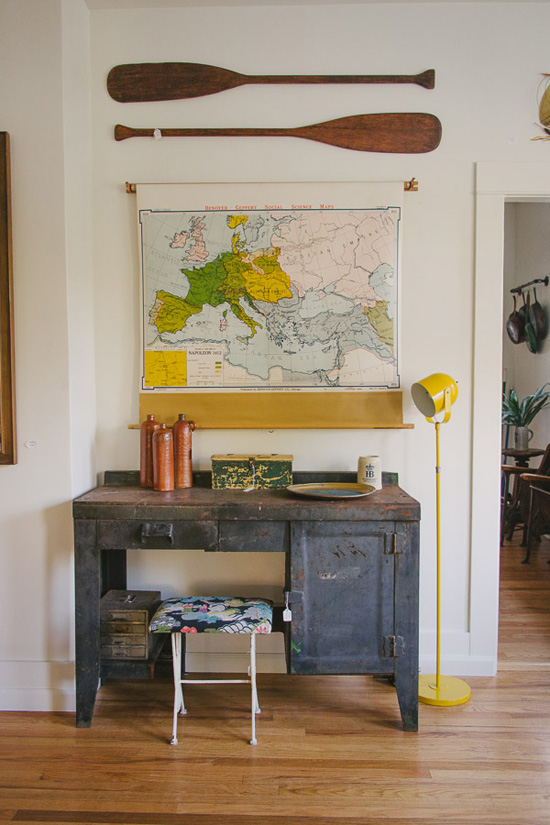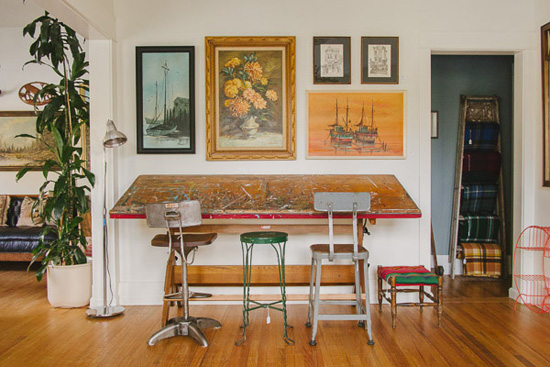 Love the idea of storing blankets on the rungs of a ladder.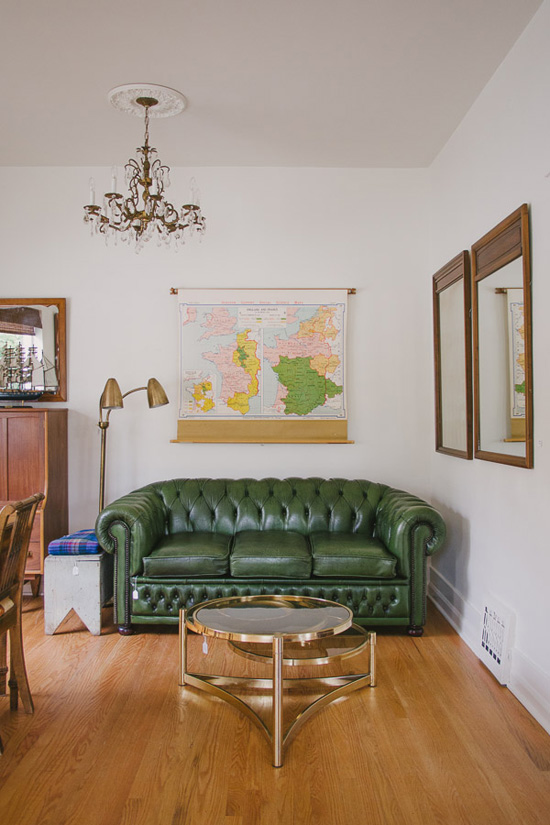 I had to include this green Chesterfield sofa even though I don't think they have it anymore, because it's just dreamy. For more Chesterfield love, check out this post!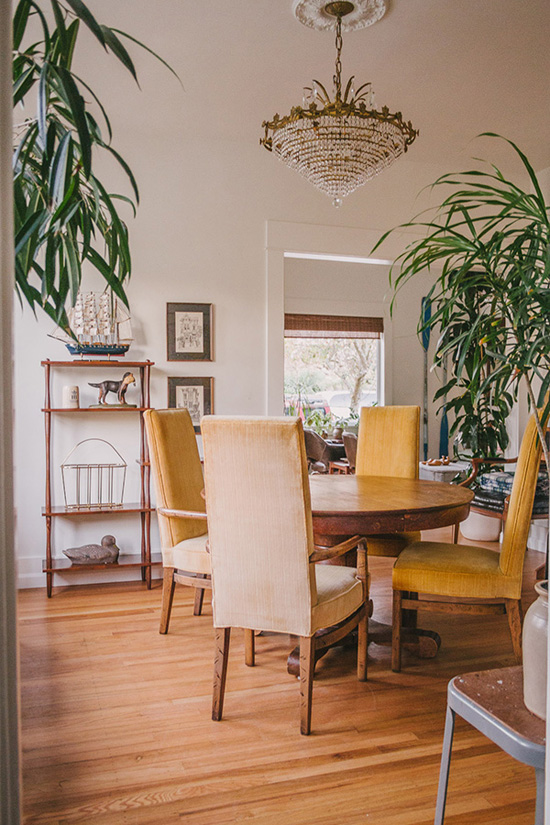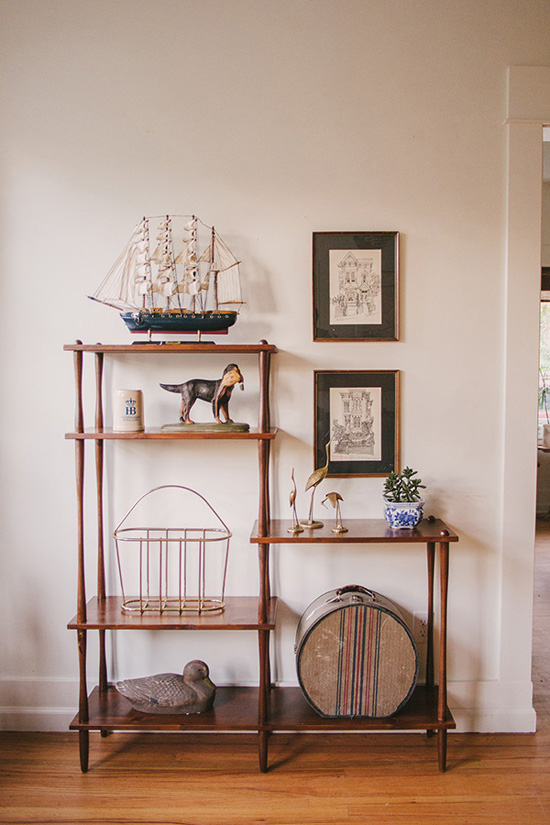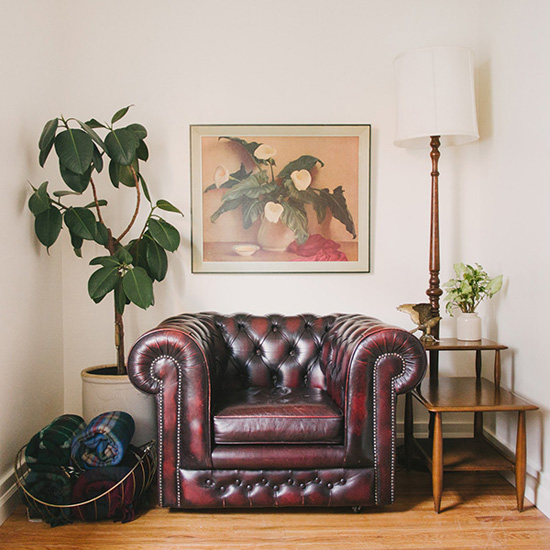 What do you guys think? Pretty gorgeous, I'd say. And you know how normally with house tours, you see tons of things you wish you could buy for your own home--but can't cuz they were vintage thrift store finds? Well, there's a good chance that if something in this post caught your eye, you can buy it online from them here. Personally, I'm wishing I had the funds for that Chesterfield armchair. What's your favorite part?
All images via the Homestead Seattle blog