So I know in this post, I said I'd DIY my own holiday cards--and it's true, I'm always drawn to the do-it-yourself option. But I'm also suuuper busy right now, and I'm guessing many of you are too! So I thought I'd share some really cute ideas for those of you that just don't have time to even think about making your own holiday cards right now. If you're like me, you'll want something easy and affordable, but still your style. After all, you're anything but boring and generic, so you don't want to send out boring and generic holiday cards!! Enter Minted. They have such a wide selection of cute, fun, and unique cards--I'm sure you'll find something that feels totally "you." If I were choosing a holiday card for myself, these are the ones that would be in the running.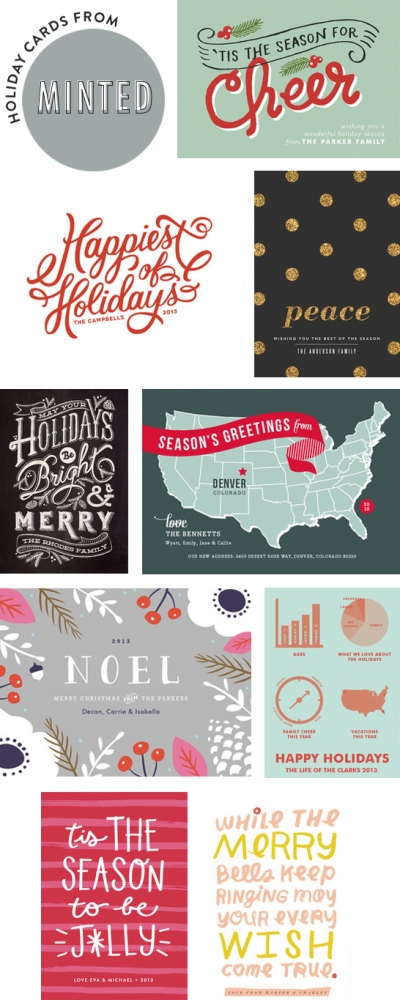 Tis the Season for Cheer / Happiest of Holidays / Peace / Bright and Chalky / Holiday Map (This would be especially cute if you just moved) / Noel / About us / Tis the Season to be Jolly / Merry Wish
And if you prefer to include your family photo, they have tons of adorable options for that too.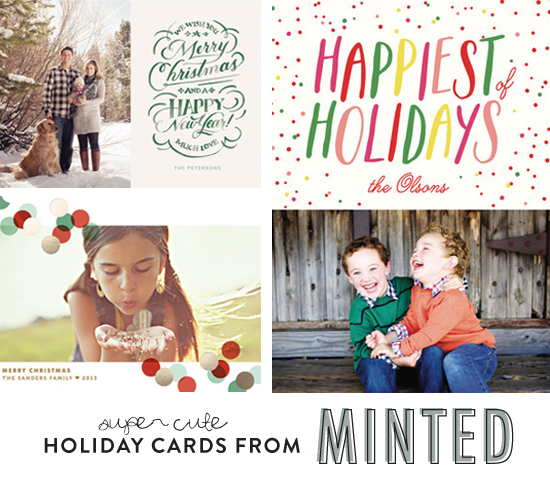 Hand-lettered  / Confetti Toss (This one has real gold foil...such a luxe detail!) / Happiest of Holidays
Oh, and for those of you with babies, I also think this one is hilarious!
Which design is your favorite? Head over to Minted to check out the rest of their holiday cards--they also have wedding invitations, baby announcements, and adorable art prints too!
P.S. Enter today's 24 Merry Days giveaway over at Sugar & Cloth!
This post was written in partnership with Minted. All opinions are my own!