It's officially crunch time for holiday cards! I cannot believe we're already halfway through December...this year has absolutely flown by. The holiday season is always busy and I knew it would be even more of a blur for us this year, so I partnered with Minted to give me the help (and motivation) I needed to get our cards out the door. And we're giving away TWO $125 gift cards so you can get that extra help too! Enter here.
I think my favorite thing about ordering through Minted is their free Address Assistant which makes the process sooo easy--just upload your address book, select recipients, and they print the envelopes for you in beautiful designs that match your holiday card! I also used their find it fast option, which was super helpful for us to select the perfect holiday card. You upload your photo once, then watch as it appears on hundreds of different designs. So much easier than individually uploading photos!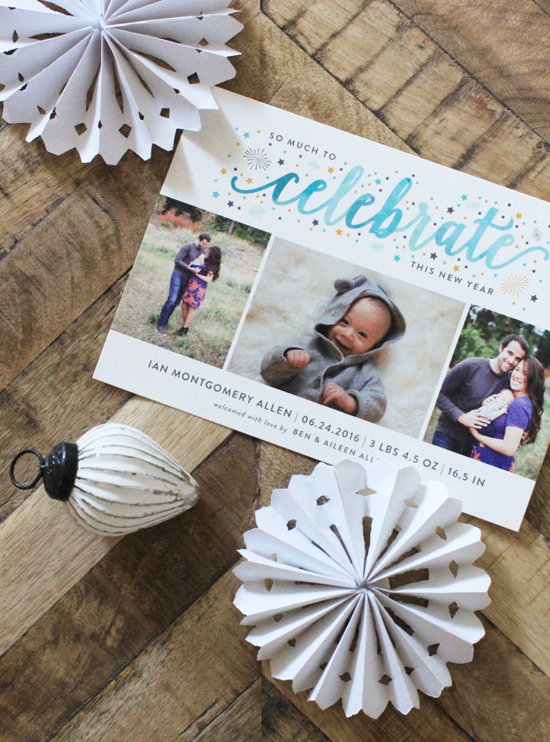 Minted has so many beautiful options for holiday cards, they're honestly the best place I've found. I wanted to find a card that also doubled a birth announcement, had slots for multiple photos, and wasn't super "Christmas-y." I thought it would be a tough combo, but I actually found multiple options that fit those criteria! We ended up choosing the "Much to Celebrate" card, which was perfect because it's so true.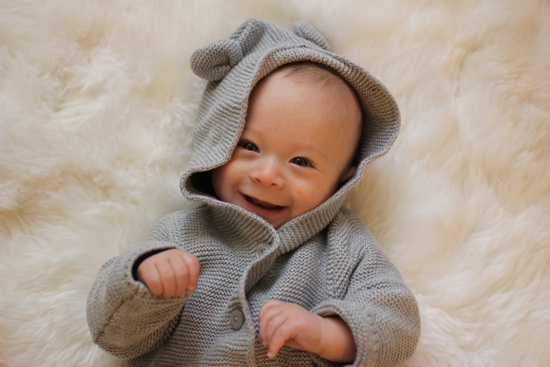 This is the photo I used in the center of the card. It's just a quick snap I took of Ian in our living room, nothing fancy or professional. I loved the photos that Corlana shot of our family, but I also wanted to include one of Ian smiling since he's already changed so much since September. I like collage cards for that reason--there's less pressure to find "the perfect" photo that sums up the whole year, and you can include photos you took yourself along with professional ones. Another tip since we're getting down to the wire: a New Year's theme buys you a little more time than a card that says "Merry Christmas." Something I've learned since I feel like I am always running behind. ;)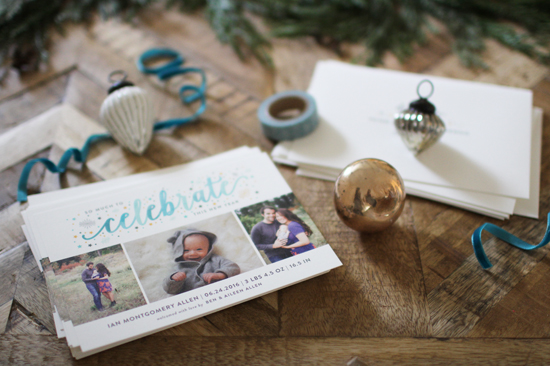 Minted has a few great promos going on right now, and what's cool is that you can "buy now, personalize later" to take advantage of a promo before it expires, then come back and finish your cards when you have time.
Happy holidays, you guys! Wish I could send each and every one of you a card. And don't forget to enter my giveaway--you have two chances to win $125 to Minted! Even if you already have your cards done (go you), they sell a bunch of other cute things, like art prints, wrapping paper, pillows, and more.
Thanks to Minted for partnering with me on this post!