With the weather firmly in the "fall" zone now, it's time to transition from the brights and pastels of summer to more rich, earthy colors. But that doesn't mean you have to go all burgundy and pumpkin orange! Any color can be a "fall" color--just make it a little more muted and grey than it's candy-colored summer version. Baby pink turns to dusty rose, robin's egg blue turns to slate, and mint green transitions to grayed jade. Grayed jade is perfect for fall, because it's the color of those beautiful Jarrahdale pumpkins…which I love. I totally want to get some for our house.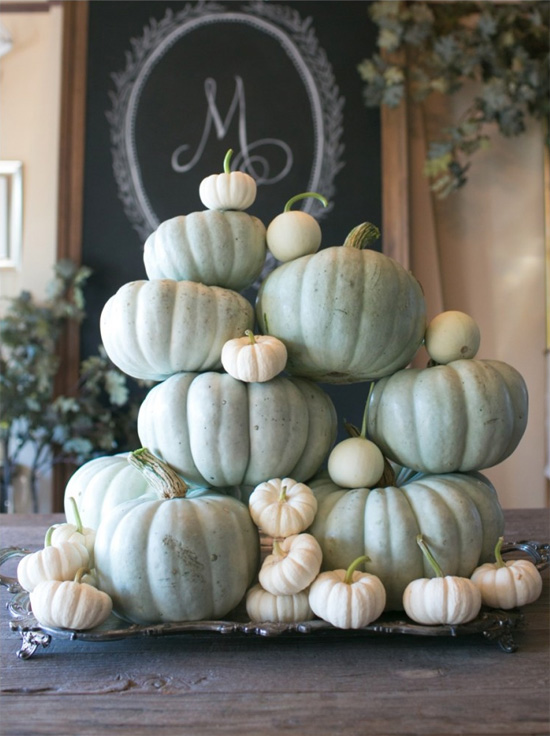 See? Gorgeous, amiright?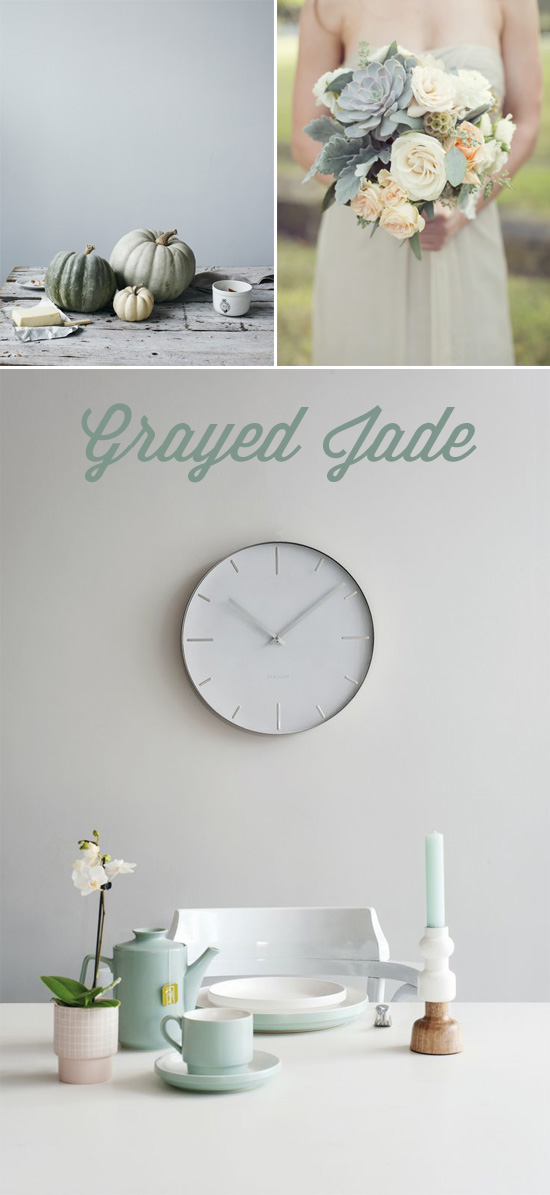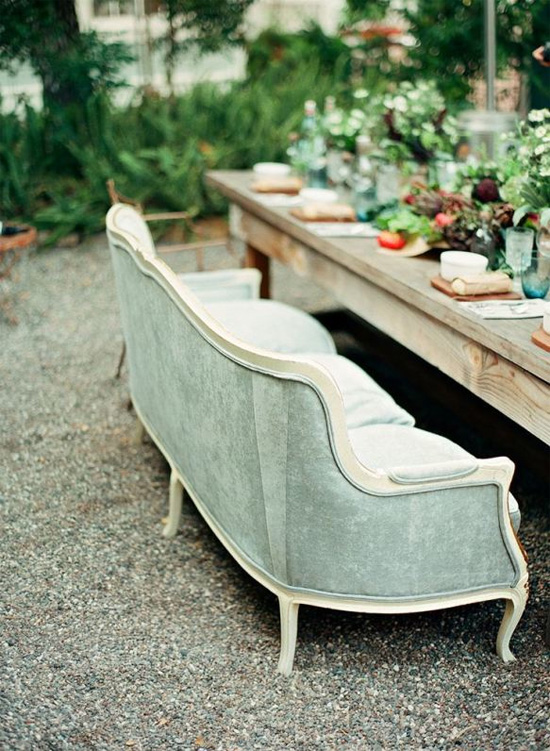 Grayed jade would also be a great color to incorporate into a fall wedding. It's the color of dusty miller, lamb's ear, succulents, and eucalyptus, so you should have no problem finding florals to match your palette. And you could hollow out some of those pumpkins to use as vases! Grayed jade also pairs well with pretty much any other color. I love it with white (so elegant!) but it would also be pretty with terracotta, eggplant, or navy blue.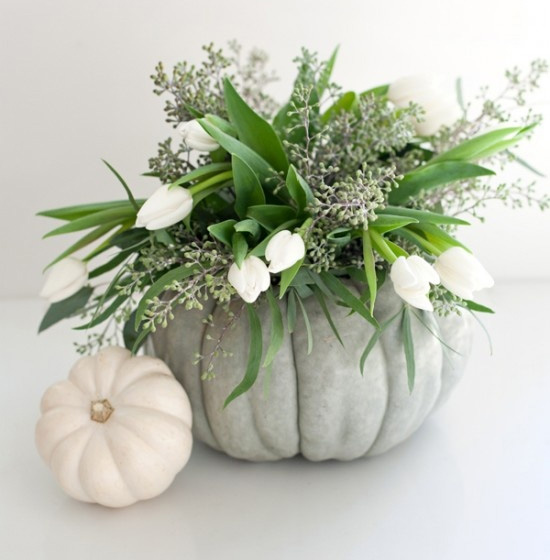 What do you think? So romantic and chic, isn't it? If you're a fan of less traditional fall colors, I wrote a whole post about them last year too.