If you liked the dishes and decor from our Friendsgiving table, then you're in luck. I'm doing a giveaway today with AlwaysMod, the company where I got everything! I'm seriously obsessed with our new wine glasses, candlesticks, and salad plates (aren't they gorgeous?!)…and everyone was really impressed with the napkins. They're the most soft and luxurious single-use napkins that I've ever felt--we literally had a five-minute conversation about how no one could believe they weren't cloth.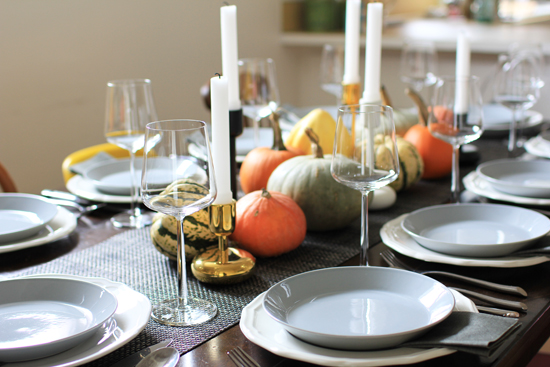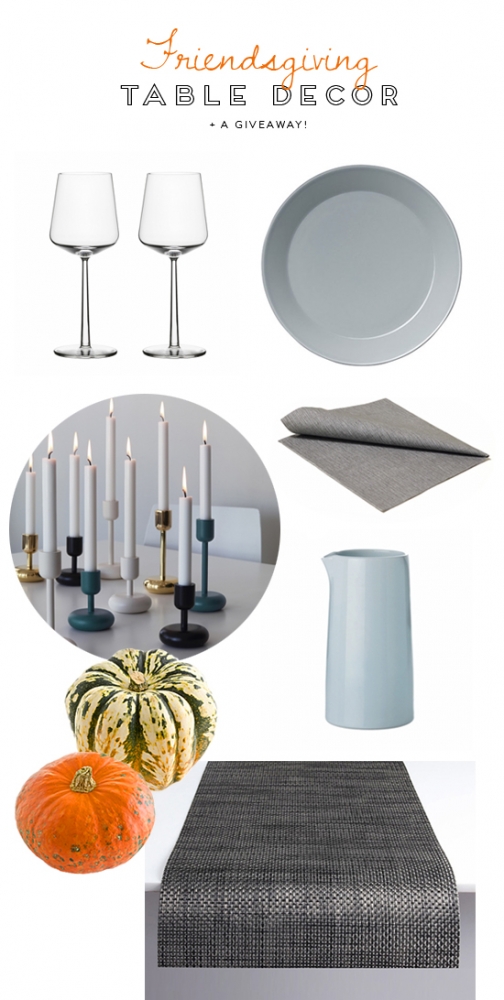 Here are the pieces I used to set our table. They're all from AlwaysMod, except (obviously) the winter squash: wine glasses / salad plates / modern candlesticks / deluxe disposable napkins / milk jug / winter squash / basketweave table runner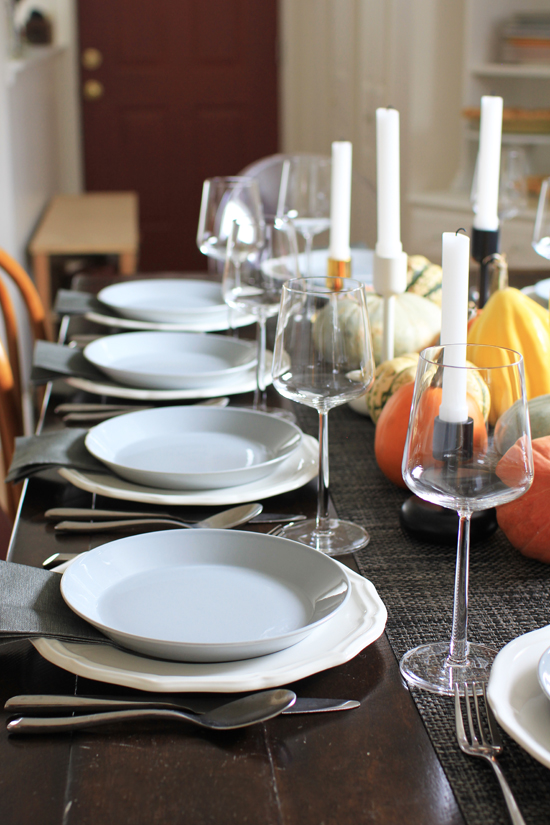 Several of them are from iittala, a Finnish brand that makes gorgeous dinnerware, glassware, and decor. I picked out these salad plates, which have a nice lip around the edge--great for keeping salad dressing and sauce from running off. They mix and match really nicely with other dishes, too! I used white dinner plates that I already owned underneath them.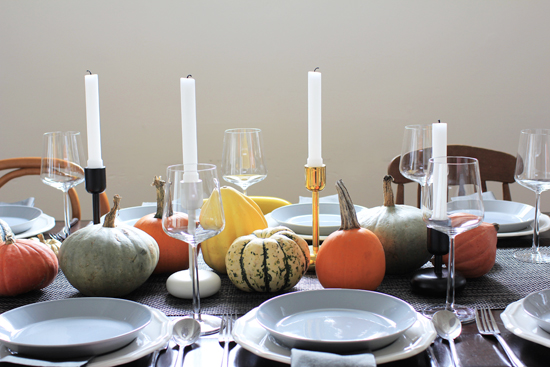 The wine glasses and candlesticks are also from iittala. I love how they feel elegant and special, yet their shape is still simple and modern.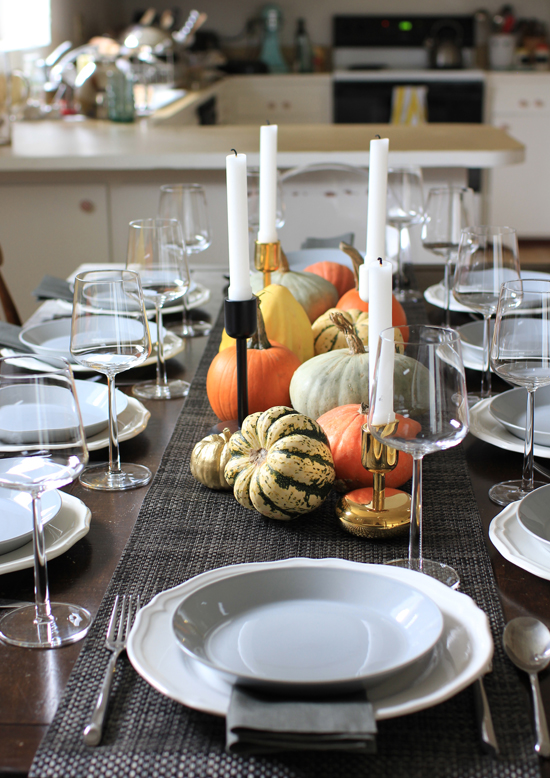 Want to win some AlwaysMod goodies for yourself? I thought so. Click this link to enter the giveaway over on their site. The winner will get a $50 gift card to use toward whatever he/she wants!
P.S. If you don't need any dishes or tableware, I've rounded up some other beautiful items under $50 that you could get as well. These would all make great gifts, especially since we're entering into the holiday season...or you know, you could always gift them to yourself. :)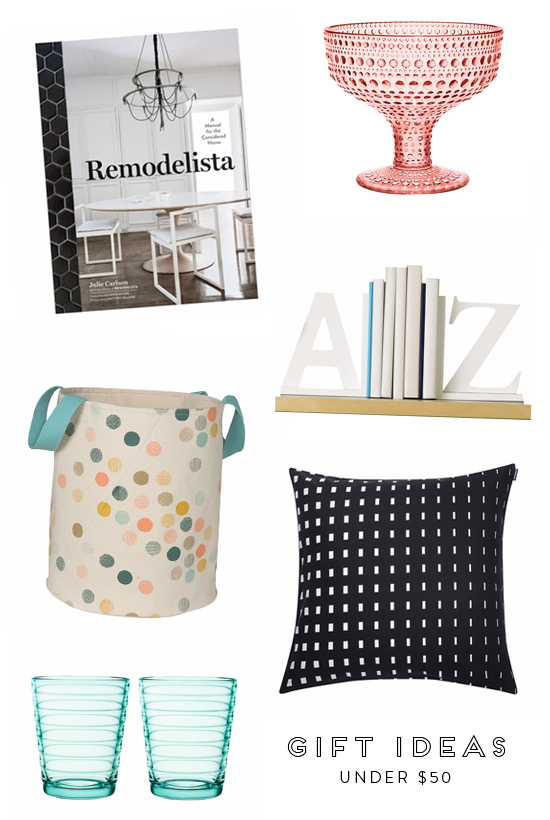 Gift ideas under $50: decorating book / footed bowl / a to z bookends / cute cloth hamper / graphic pillow / colorful tumblers
In case you missed the link above, enter our giveaway by submitting your email address here. Maybe this Friday the 13th will be a lucky day for you!
Thanks to AlwaysMod for partnering with me on this post.