Gallery walls are great if you can't afford (or decide on) a big piece of art...plus they just look fantastic! There's a few different ways to do it. One is to keep your gallery more structured and organized, laying out your frames in a grid and using all one size or color of frame. Another way is more organic, adding artwork as you acquire it with all different kinds and sizes of frames (or no frames at all!). I'm partial to the second style. It feels more like a reflection of you, evolving and changing as you do. The other great thing about gallery walls is that it's really easy to change things up whenever you feel like it. Plus your kid's art can look right at home next to "real" pieces that you've purchased. The magic is in the mix!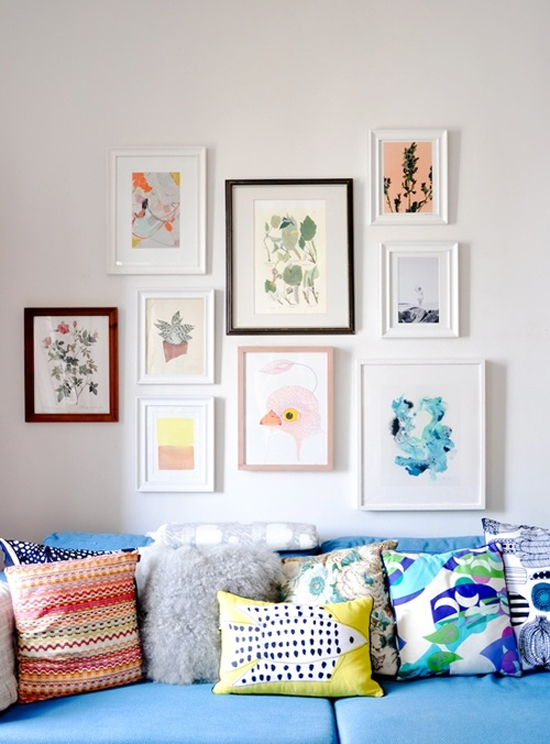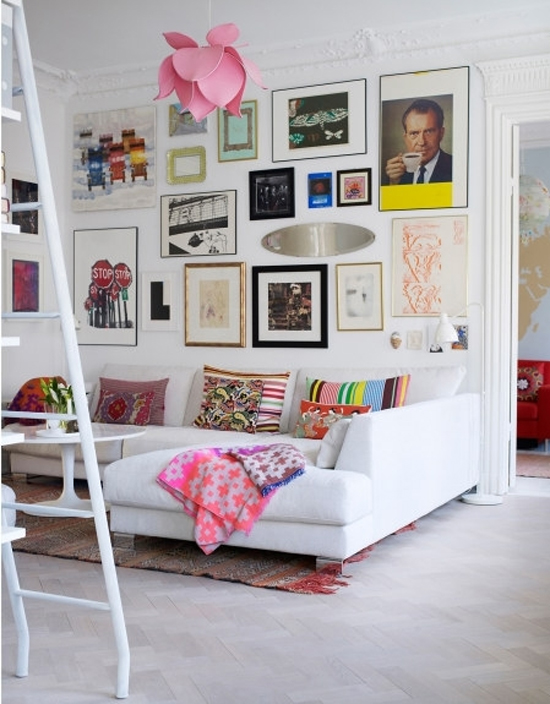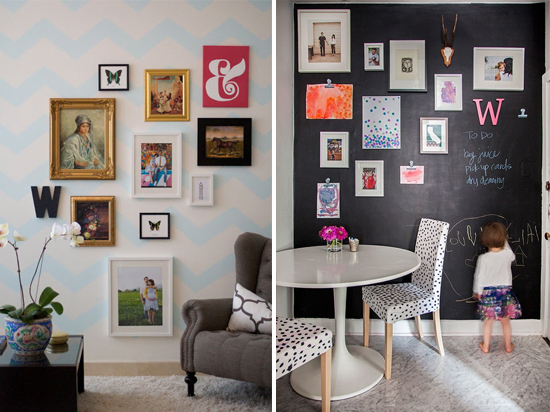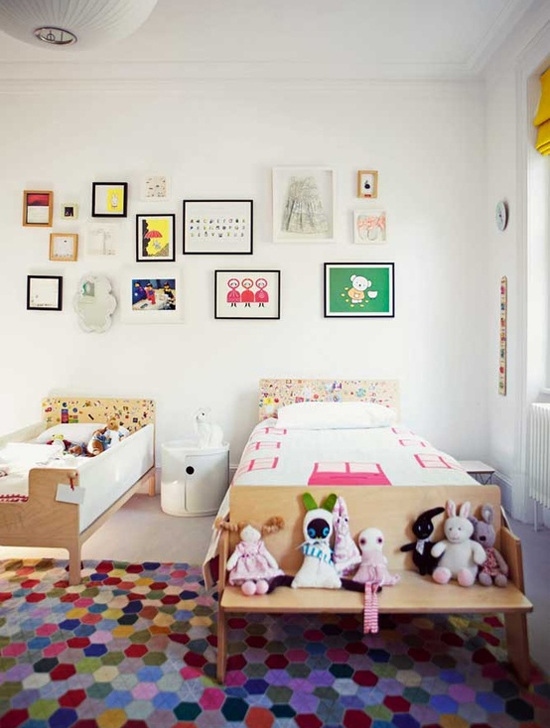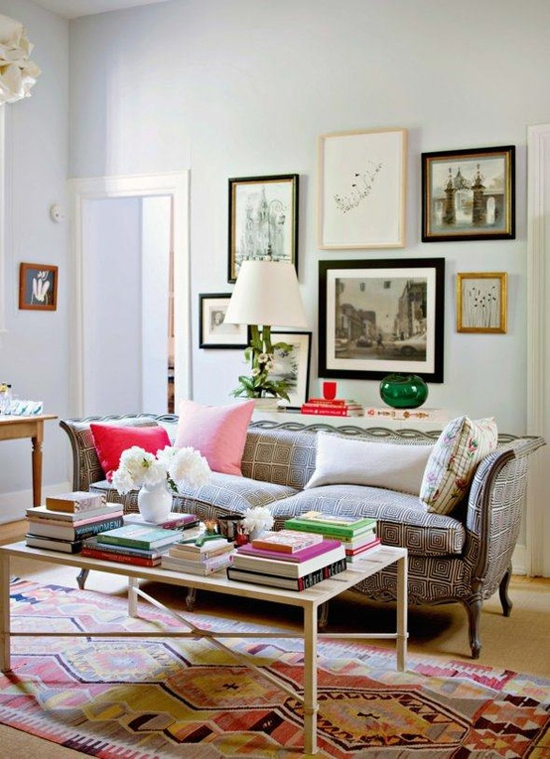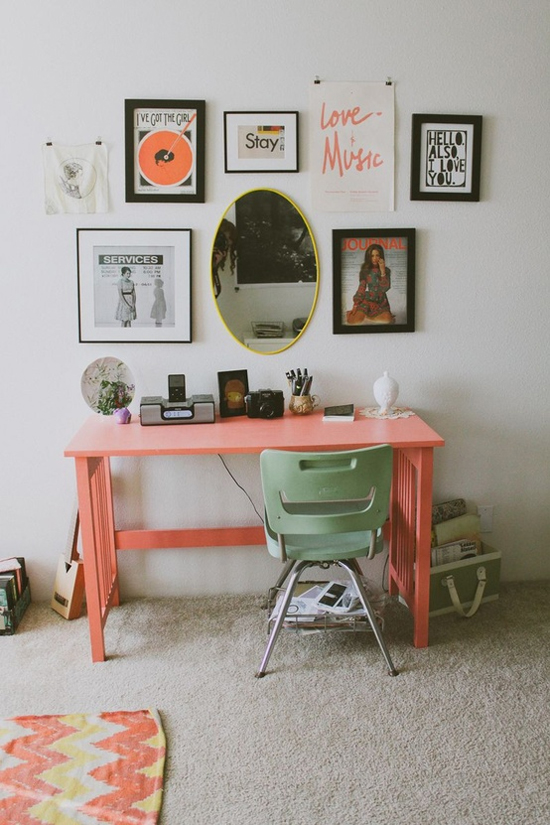 I love using binder clips to hang things up, mixed in with real frames. It's cheap and it looks cool too!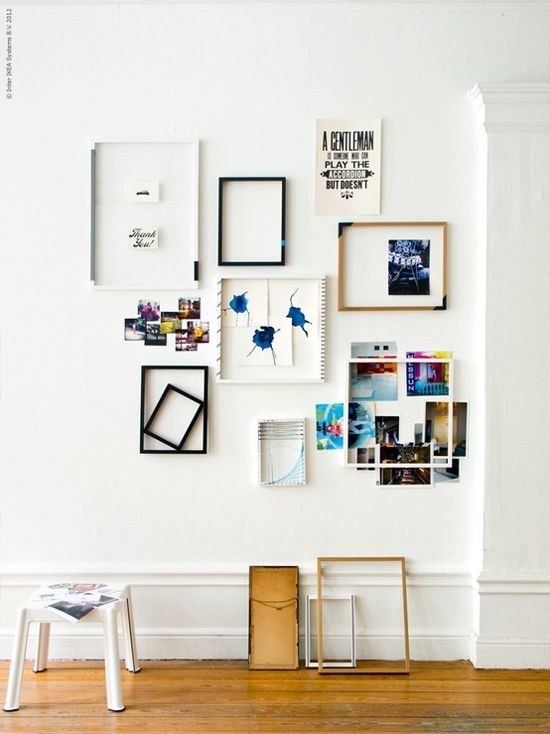 I think this wall is so cool and intriguing. I actually like when frames are left leaned up against the wall too. It adds to the ever-evolving feel.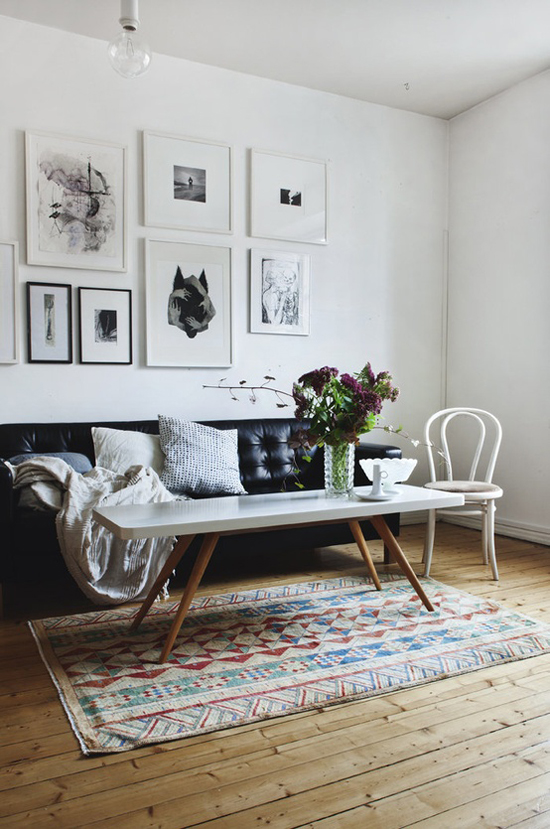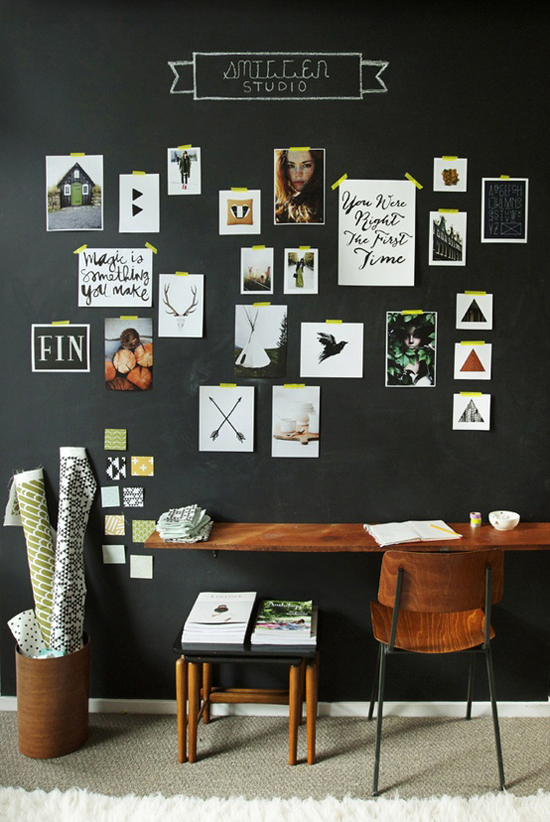 This casual gallery wall (put up with tape) looks fantastic against the black wall. See more washi tape wall ideas here.
Sources: 1, 2, 3, 4, 5, 6, 7, 8, 9, 10