Thank you to Mama & Little for partnering with me on this post. Use the promo code ATHOMEINLOVE to get 15% off your order.
One of the hardest parts of moving is finding new favorites all over again. But it's also one of the most fun parts! I lived in Seattle for ten years and Ben grew up there, so we had our routines down. Favorite restaurants, coffee shops, walking routes, etc. We didn't try new places often enough, because it was too easy to go somewhere familiar that we knew we liked. So it's been kind of fun to start over fresh here, and have an excuse to try lots of new places in the name of research. :) Parenthood is kind of the same. We had our go-to date nights, a comfortable rhythm, and a familiar routine before Ian. Now, we're having to re-figure it all out with a baby. Some days, that's tough and I miss our old routines. But actually, it's kind of nice to do something different. Routines can easily turn into ruts, so I think it's healthy to shake things up every now and again.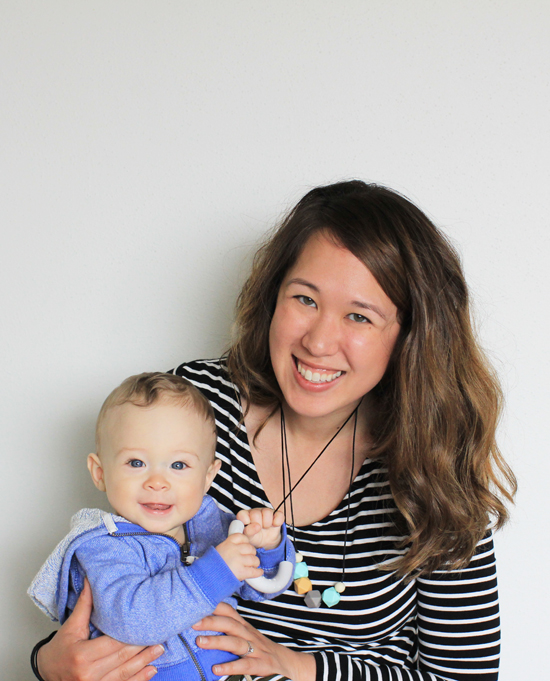 One area where I've definitely had to find new favorites post-baby is jewelry. Ian is at a stage where he grabs everrrryyyything and puts it in his mouth, so dangly earrings and delicate necklaces are a no. A friend told me about teething jewelry, and I found Mama & Little. Necklaces that are actually meant for babies to put in their mouths?! And they're actually cute? Win-win, yes please.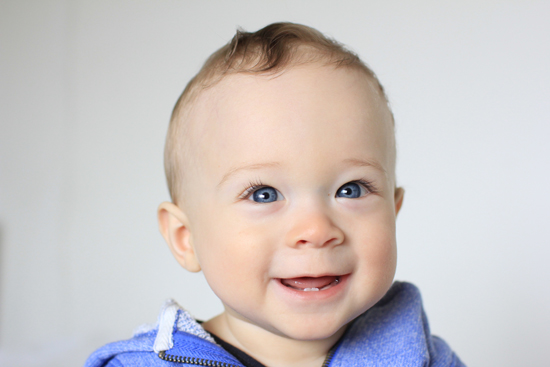 I'm doing a giveaway with them on Instagram today, so head over there and enter if you're interested!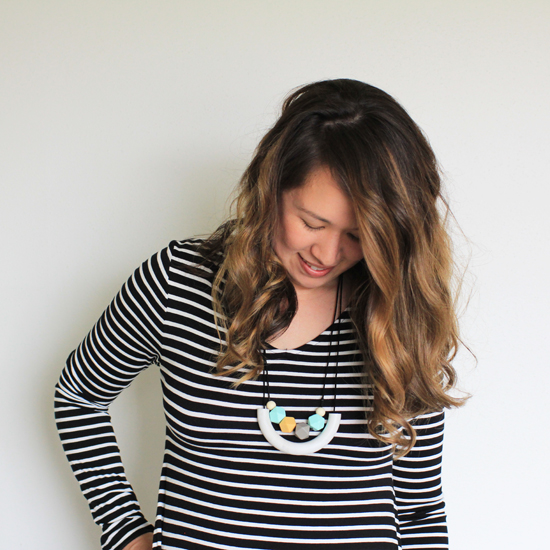 I also found a new hair stylist and chopped off about a foot of hair (!!!!). It was right after this post, if you wanna see a before for comparison. I also got some caramel balayage for spring/summer because it was about time for a change--it had been over a year since I did anything to my hair! If you're in the Spokane area and a new hair girl, look up Emily Krause at Tease Salon. Tell her I referred you, and we'll both get a little discount. ;)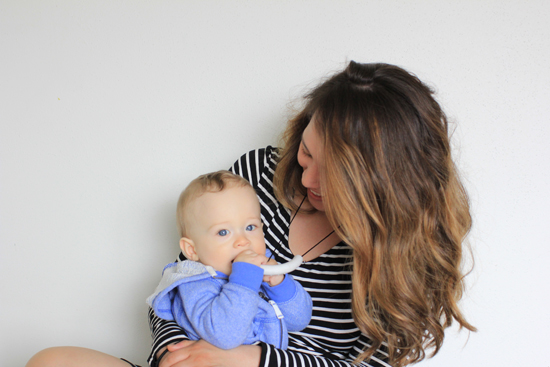 I'm also starting to build a list of favorite restaurants and things to do around here. Would you be interested if I post that? I recognize that Spokane is a relatively small city and not exactly a tourist destination, so it's probably not relevant to the majority of you. But I'd be happy to share.
Don't forget to enter my giveaway with Mama & Little on Instagram, or use the promo code ATHOMEINLOVE for 15% off your order! Ian looooves their necklaces (especially the Alexa one, which is my favorite as well). If you have a teething babe, I bet he/she will love them too.