Now that February is over, I thought I'd share some of my favorite Instagrams from this short-but-sweet month! I also realized I never posted any from January, so I sprinkled a few of those in here too. Are you guys on Instagram? If you are, you should follow me or leave a comment with your user name! I'd love to connect with you there. I always think it's fun to get a peek into people's lives...plus everything is prettier in squares!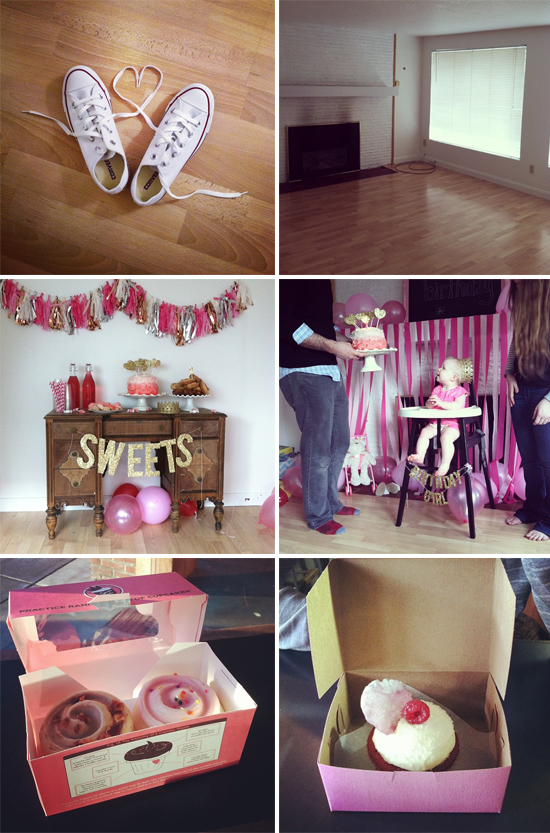 In February, I...got new Converse, moved to a new place, attended the sweetest little one-year birthday party for my niece, and got cupcakes (multiple times).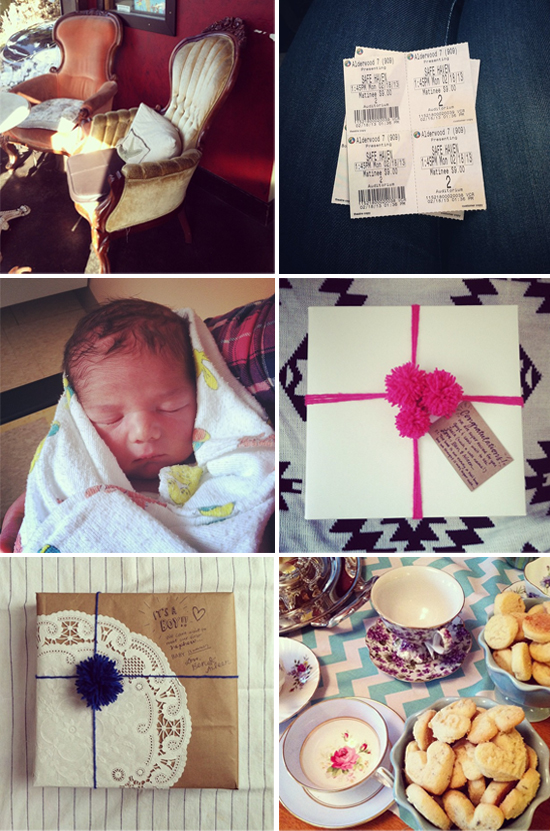 I also...went out to coffee (a lot...I live in Seattle!), saw Safe Haven and loved it, held my nephew for the first time, and attended two baby showers. I wrapped the gifts with DIY yarn pom poms both times--it's so easy and cheap, you guys have to try it. The first shower was a darling tea party, including lavender shortbread cookies. Yum!
I hope you guys had a fabulous February as well! This month, I'll be Instagramming lots of photos as we decorate our new place. I'm also planning to share a tour on here eventually...but it may take a little more time before I'm ready for that!