I'm super excited to share some photos today of Elisabeth Eden's drool-worthy photography studio. I sure wish my workplace was this pretty!! I love all the vintage treasures that she's used to fill the space and make it feel cozy…starting with that tufted sofa. Yes, please!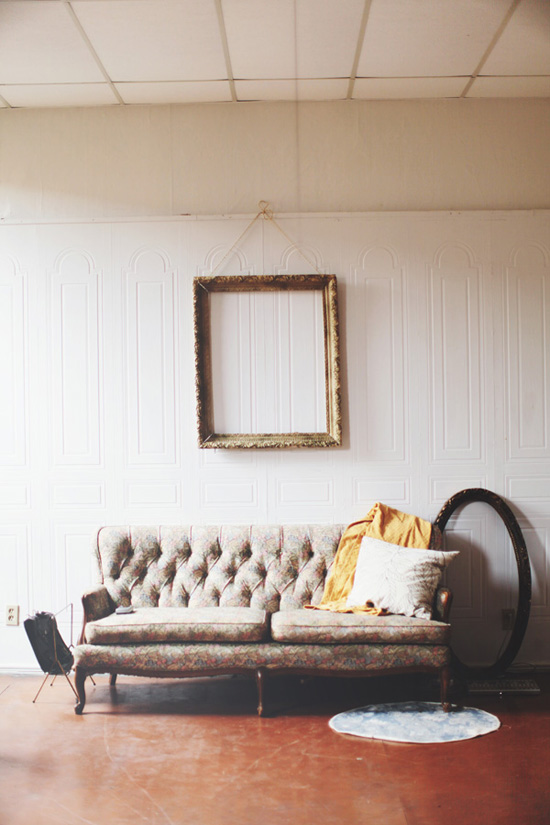 Love the idea of hanging empty frames as well. When they're pretty and ornate like these ones, they can totally hold their own.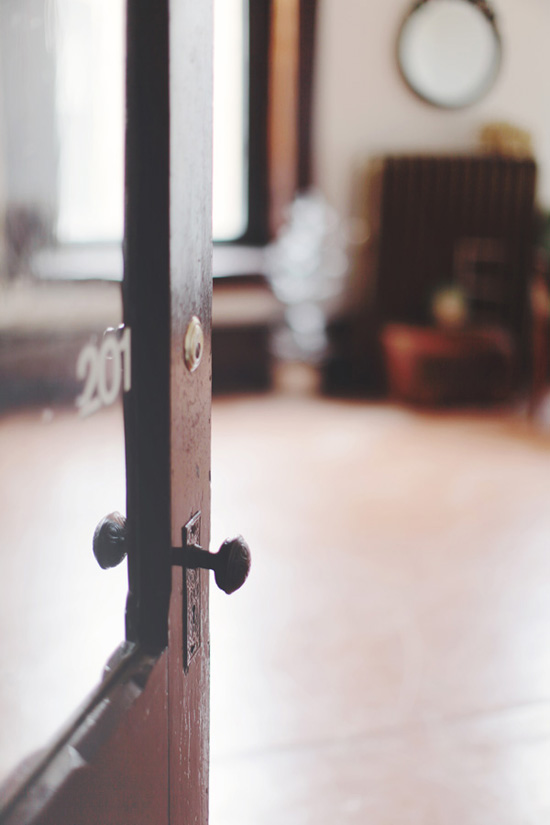 And that old door! Swoon.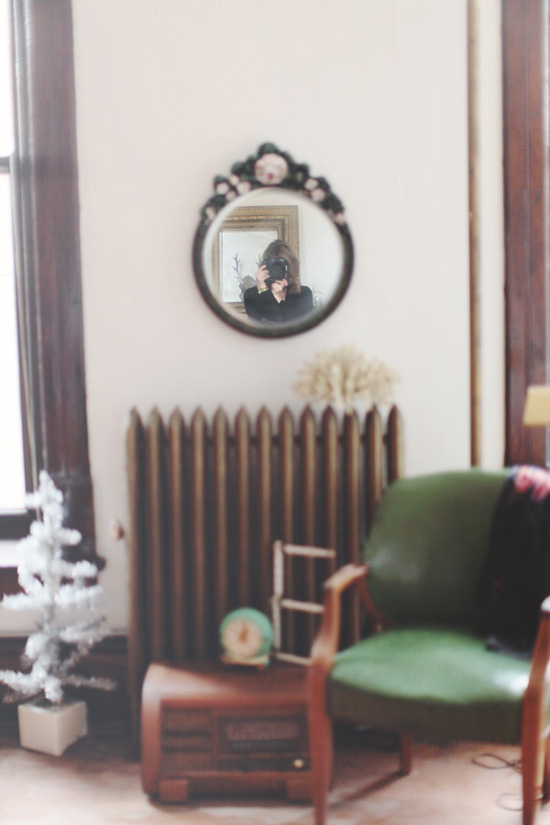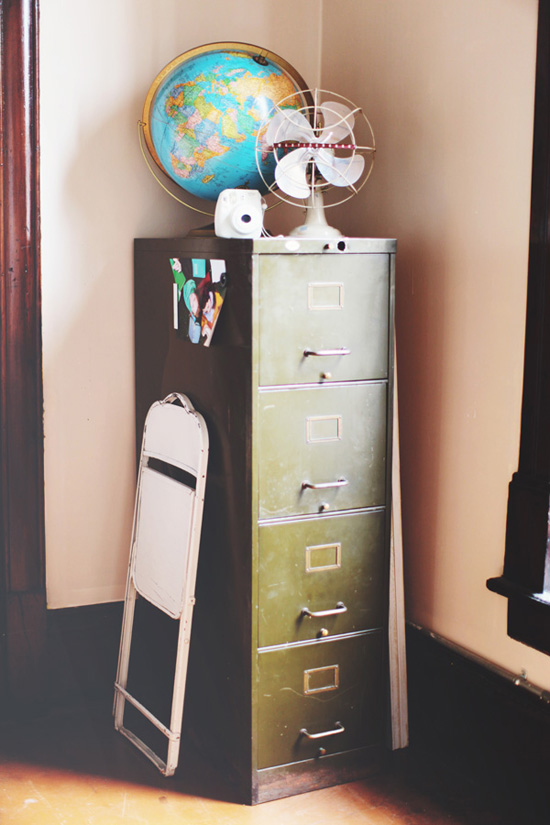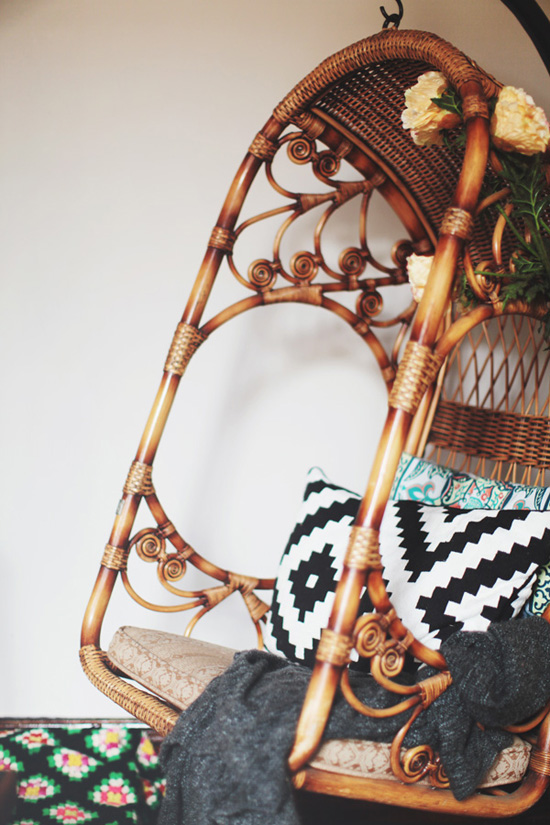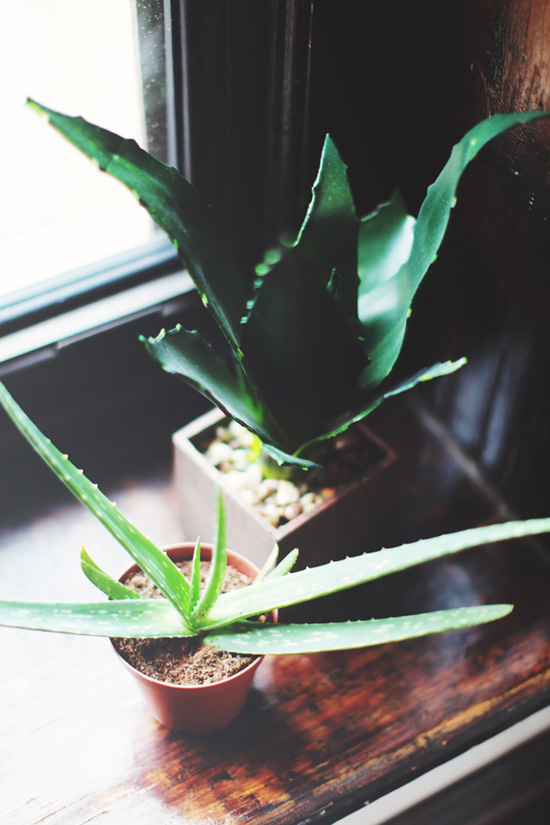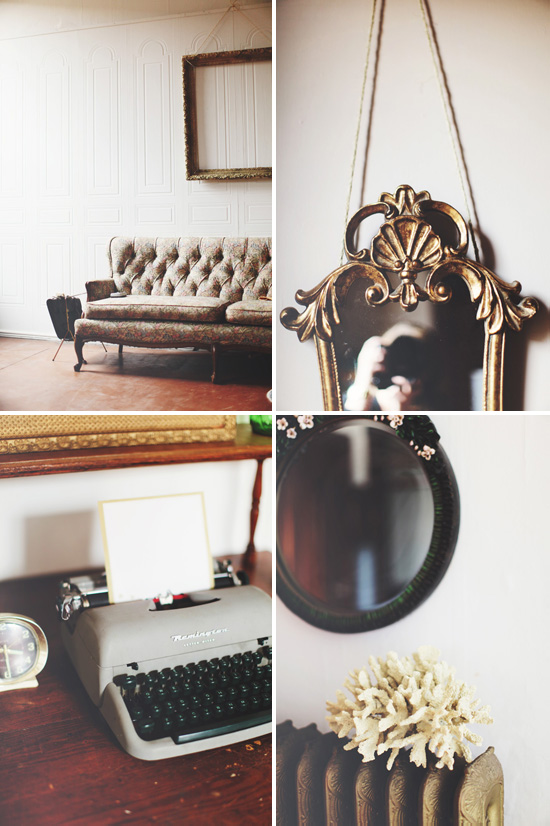 Her typewriter looks so similar to mine!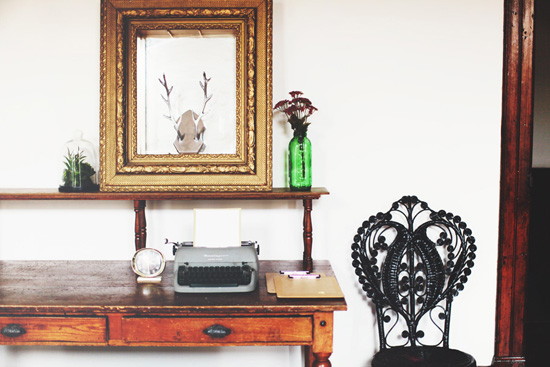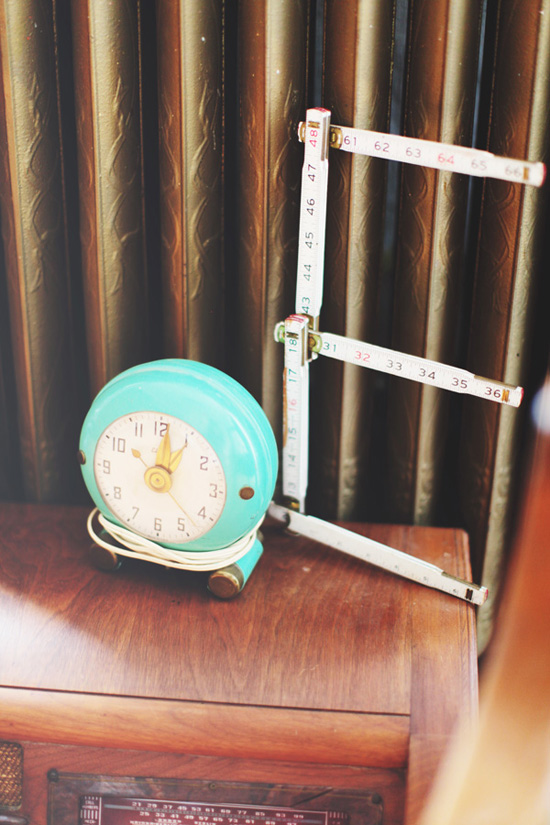 And I adore that bright turquoise alarm clock. Old clocks are just so cute!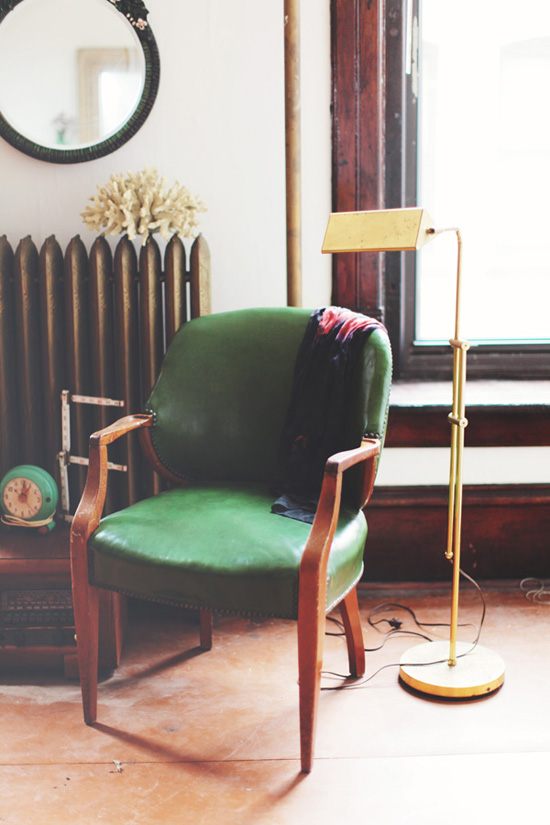 What's your favorite detail or corner of her studio?
All photos by Elisabeth Eden.