I have a project for you guys today that's so easy, it's almost silly to call it a DIY! I got the idea for this when I saw this quote on Pinterest: "Great things are done by a series of small things brought together." I love this quote--it's a great reminder that success doesn't happen overnight, and all the little things we do every day are adding up to something bigger. And since a tree is a perfect example of that (all the tree rings represent years and years of growth), I thought it would be really fitting to write this quote on a wood round. Ben's parents recently had to cut down a big tree from their front yard, the one that Ben grew up climbing in his childhood, so at first I was going to cut a slice from one of those tree branches so we could keep a piece of that tree in our home...but in the end I was too lazy to even do that. I ended up just buying a wood round at Hobby Lobby!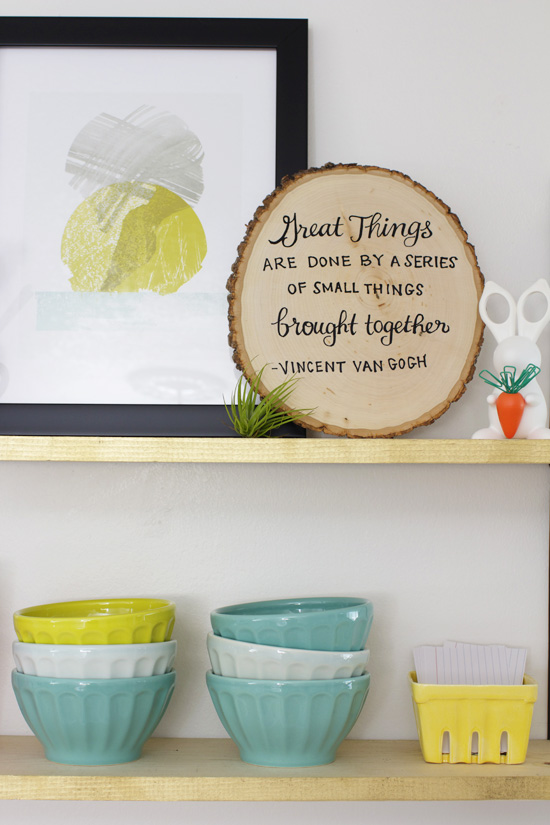 All you need for this project is:
1. A wood round. You could cut your own, as I originally planned to do, or buy one (they're about $7).
2. A pencil and eraser
3. A Sharpie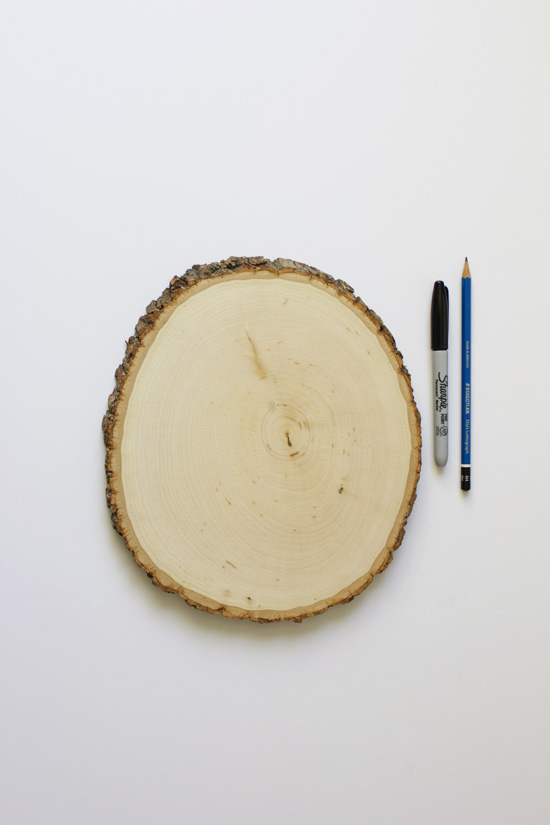 Boom. Easiest project ever, right? I bet you can already guess what the steps are, but I'll share them anyways.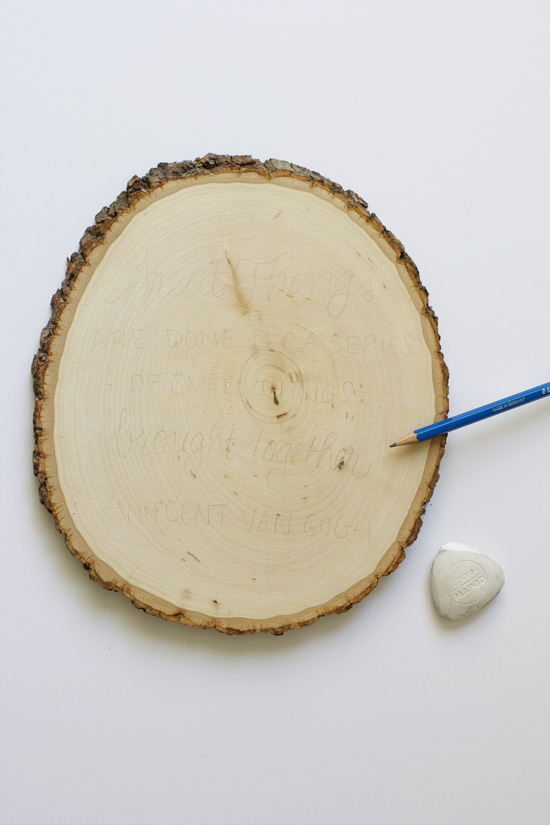 Write out the saying lightly in pencil.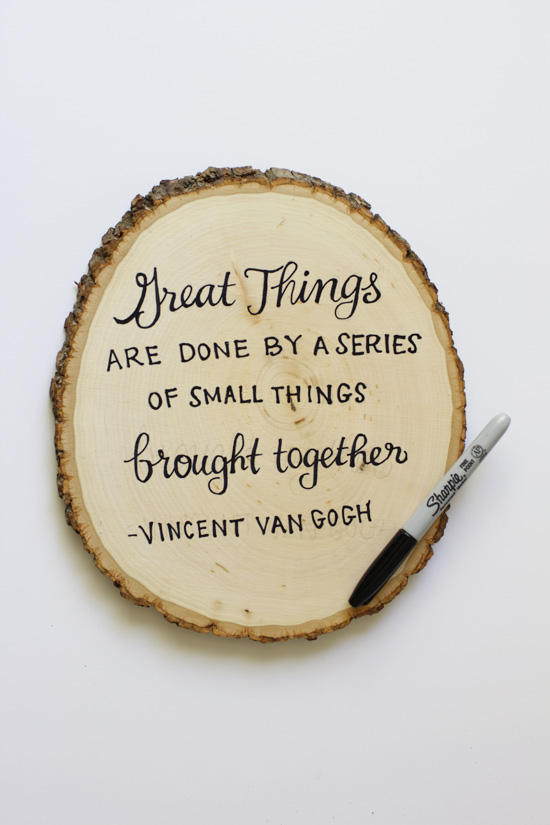 Once it looks good to you, write over it with Sharpie.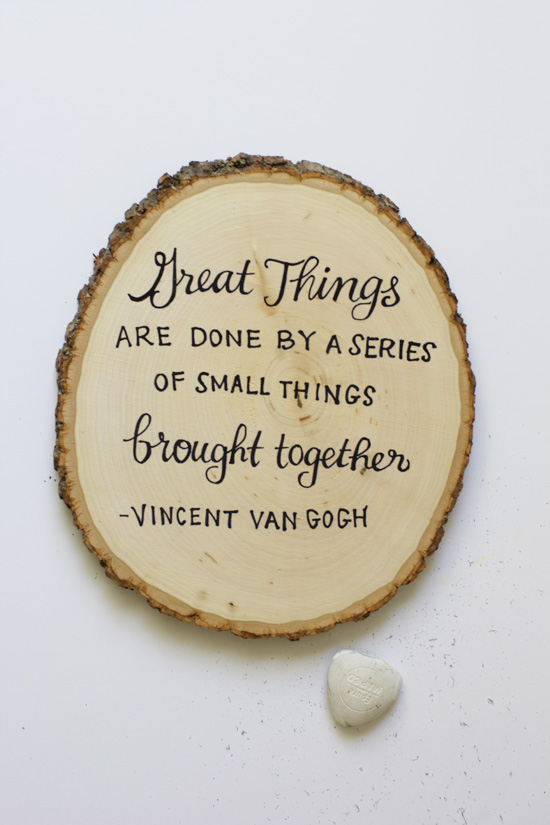 Give it a minute to make sure the Sharpie has fully dried, then erase any pencil marks that are still showing.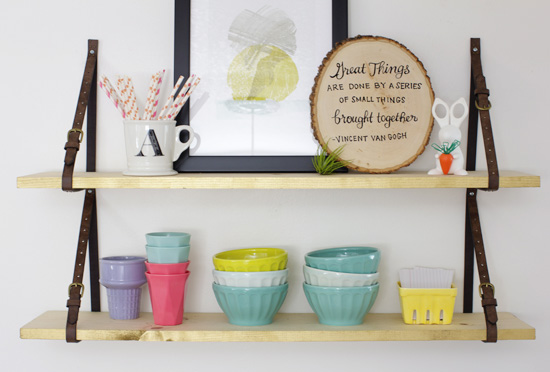 That's it! You can add a picture hanger on the back if you'd like to hang it on the wall, or just prop it up on a shelf like I did. Easy and affordable art!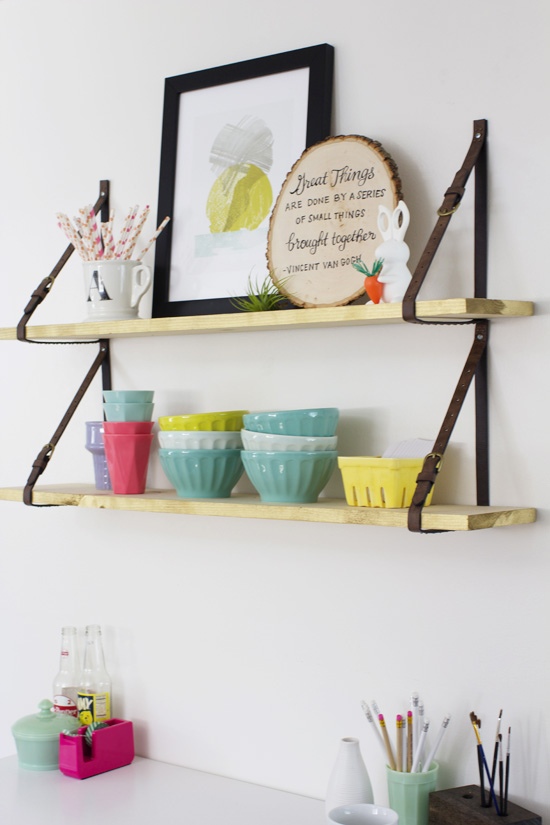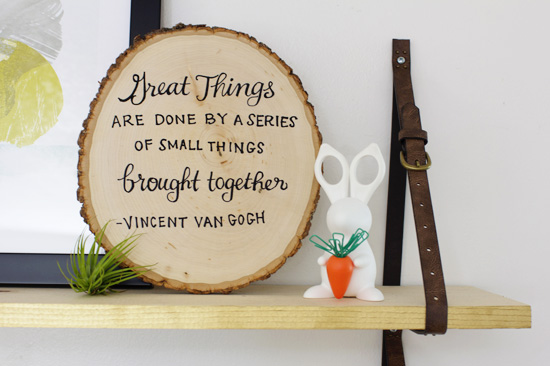 You can apply these same steps to write any saying on a wood round--or even do a simple pattern or picture. But I do think this quote is especially fitting! Hope you like it.
P.S. Those belt strap shelves are also a DIY project! Check out the tutorial here, if you're curious.