You guys may remember this post, where I talked about painting some bricks gold and making them into bookends. Well, I finally did it this weekend! I added my own twist by painting the bottoms robin's egg blue (you know how I love that dipped/half-painted trend). I really like how they turned out, and it was a cheap & easy project that could be finished in one afternoon.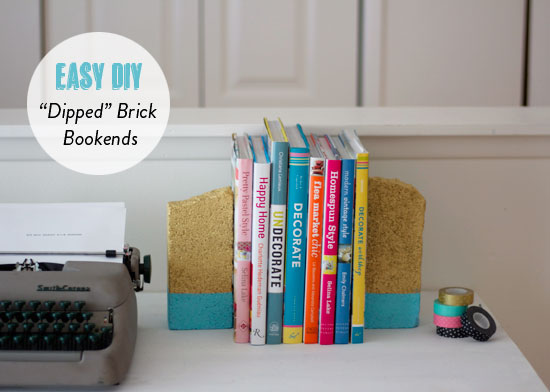 For this project, you will need a couple of bricks, some gold spray paint, painter's tape, and acrylic paint in the color of your choice. I picked these bricks from my parent's backyard because I liked how the tops of them were jagged and uneven. Then I spray painted both bricks gold (do this outside, with some paper underneath). After they were fully dried, I used blue painter's tape to cover the area I was not going to paint blue, making sure this area was even on both bricks. Then I painted the uncovered area with the acrylic paint! I didn't take any in progress pictures because the process was pretty simple--but let me know if you have any questions!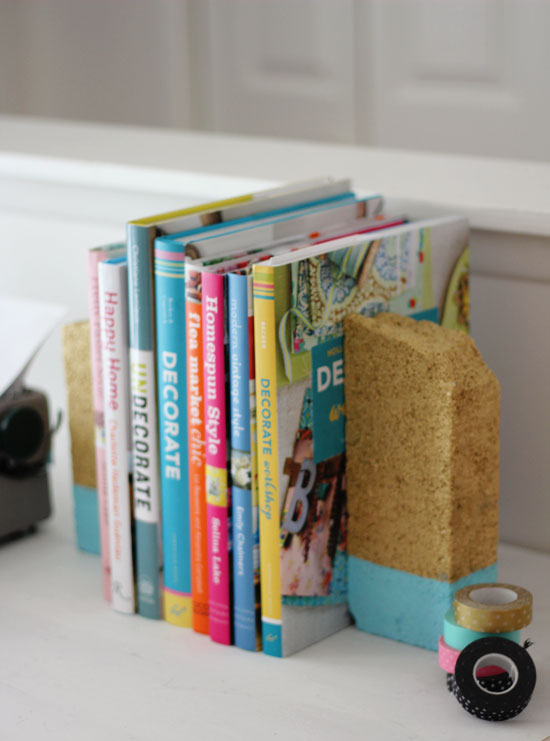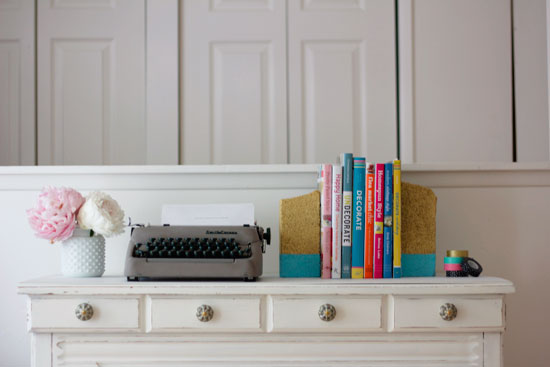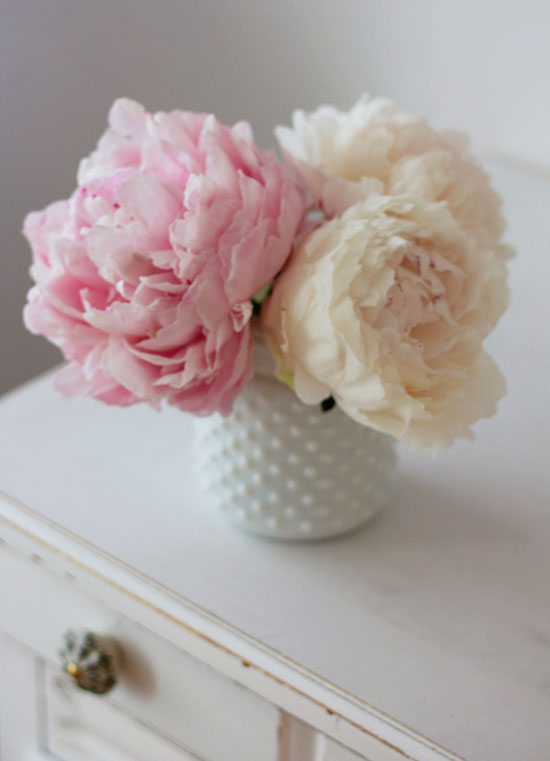 On a side note, how pretty are these peonies from Ben's parent's backyard?? We've had them for a week and they're still going strong.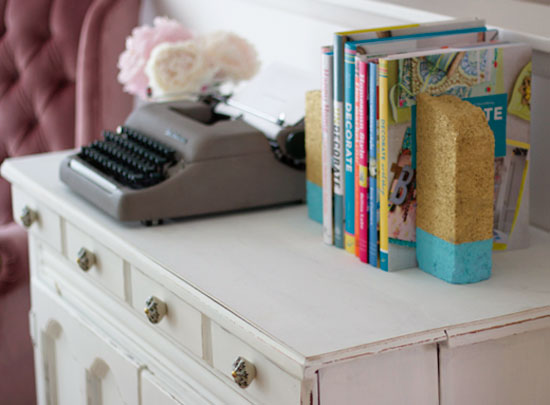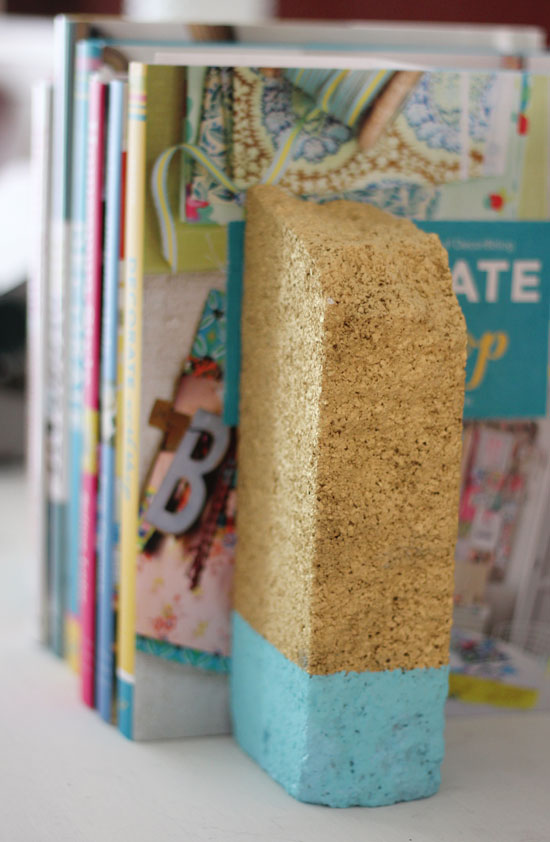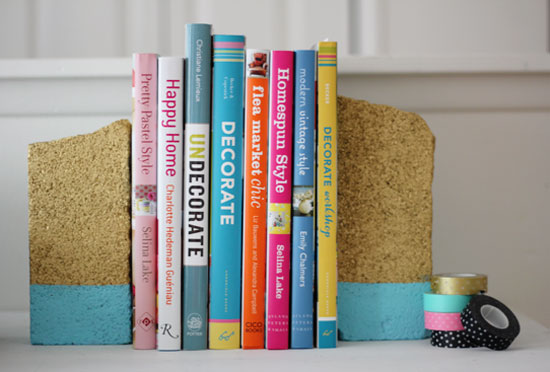 So, what do you guys think of this DIY project? If you're in need of some bookends, I definitely recommend making these--or your own version. I'd love to see a picture if you do!