Do you decorate for Halloween? I've never been a fan of scary stuff (I hate horror movies, and I can't stand the sight of blood)...so I definitely won't be putting gravestones and zombies in my house. But I do like some Halloween decor…the stuff that's more cute and whimsical, rather than gory. Here are some of my favorite ideas that I've seen.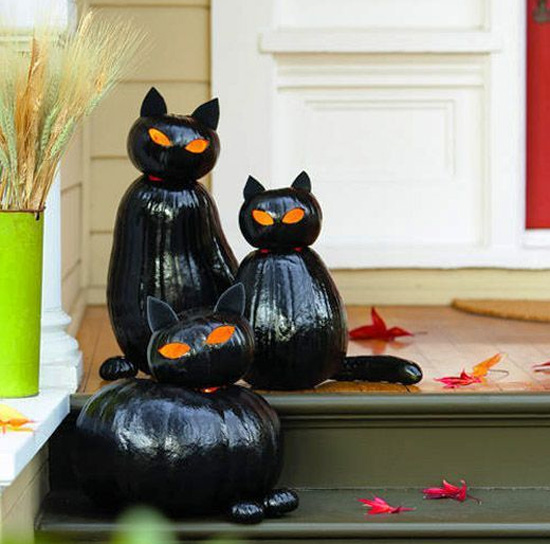 1. Black cat pumpkins. So clever! Paint two pumpkins black and stack them on top of each other. Carve out cat eyes and add ears with black felt.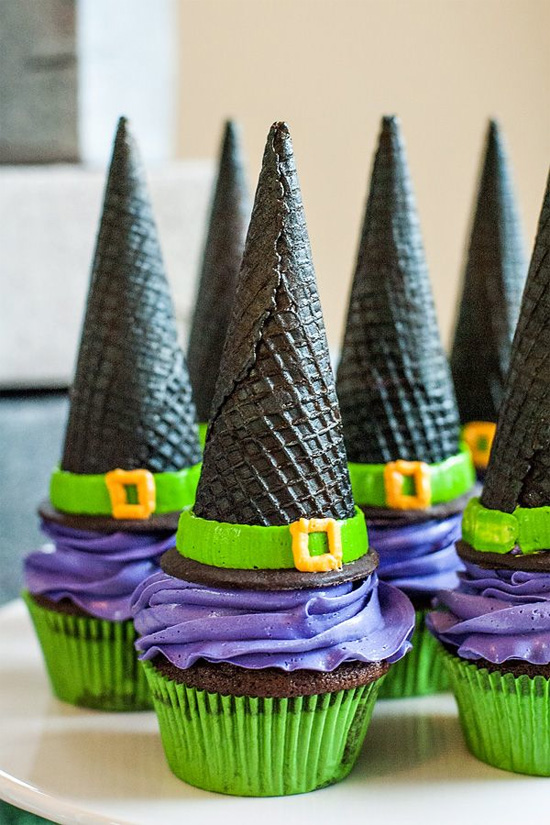 2. "Witch hat" cupcake toppers, made out of ice cream cones.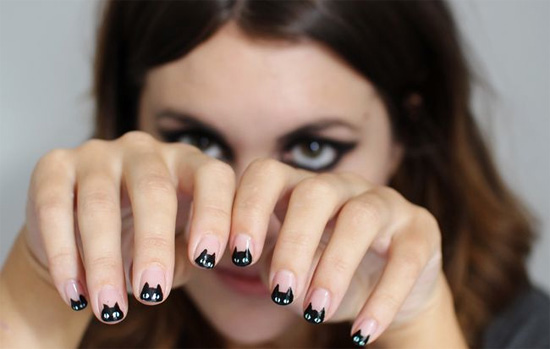 3. A black cat mani that I totally want to try (although I'm not sure if I have the skills for this).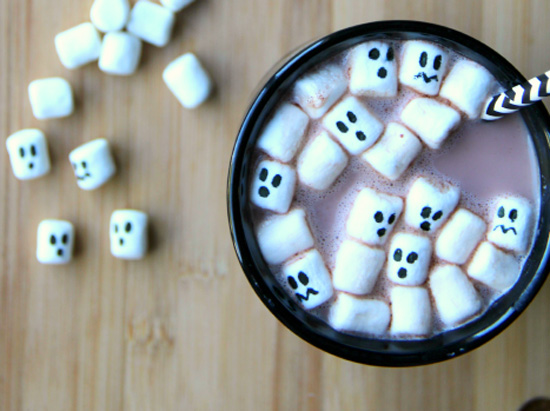 4. Halloween hot cocoa. The faces are drawn on with edible food marker.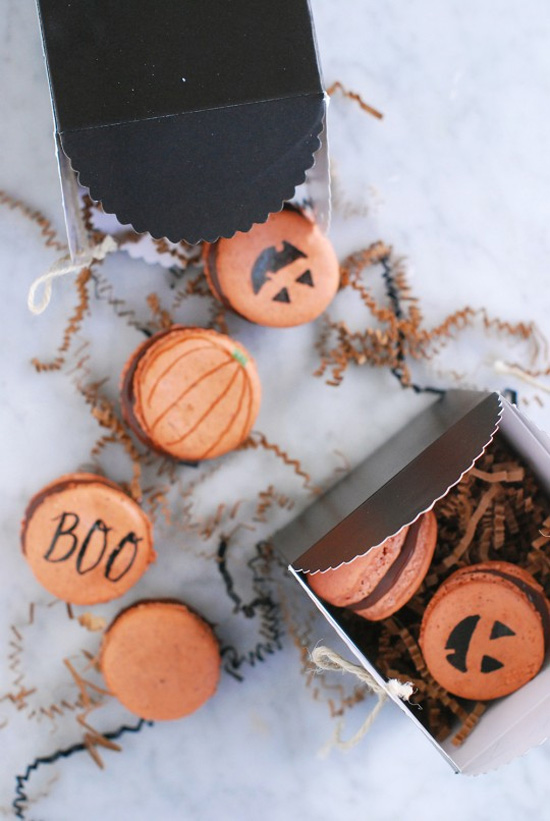 5. Halloween macarons. These were also made with edible markers--I love the cute little jack o'lanterns!
What's your favorite Halloween idea that you've seen (or done)? Are you a fan of the spooky, creepy stuff…or do you prefer the more "cutesy" decor, like me?
See more easy Halloween ideas here and here.