A couple weekends ago, my family was in town visiting (they live across the state), so I decided to throw my mom an early Mother's Day lunch! In addition to my mom and sister, I invited the women from Ben's side of the family (but no boys!) and took full advantage of the opportunity to go all out on decorating the table. I love any excuse to buy flowers and make a few DIY projects :) I kept the menu fairly simple and foolproof...cedar plank salmon, roasted potatoes, grilled asparagus, fresh rosemary bread, salad, and some delicious Chardonnay from Kendall-Jackson.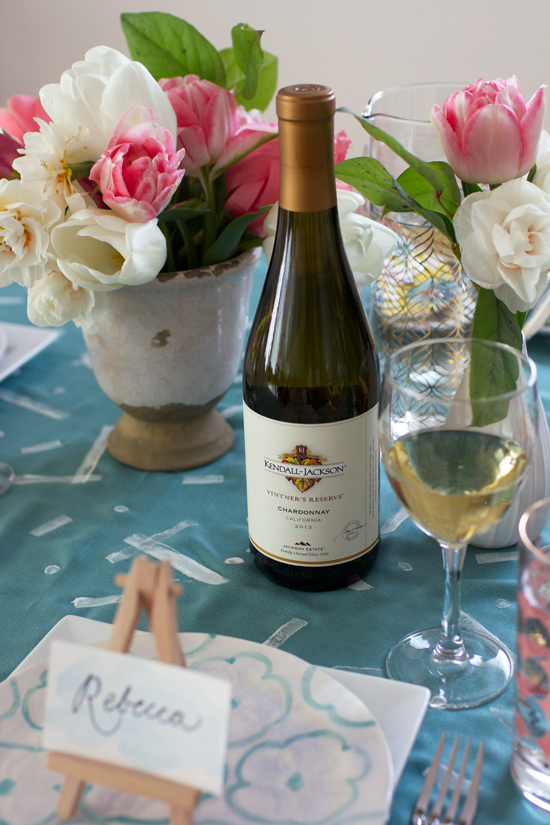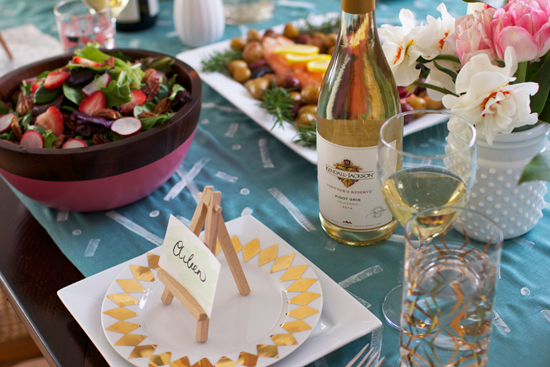 I got a bunch of flowers from Pike Place and made a block printed table runner (out of a scarf!).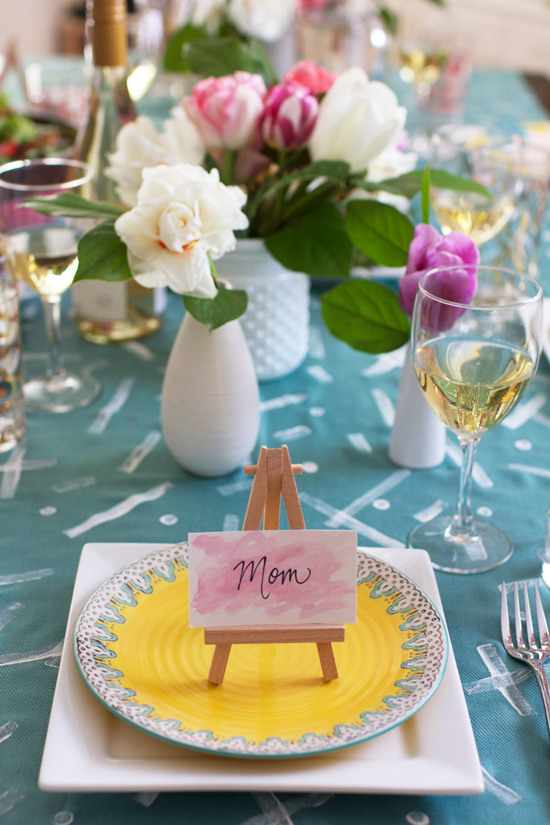 I also painted little watercolor place cards with each person's name, then put them on miniature wooden easels at each place setting.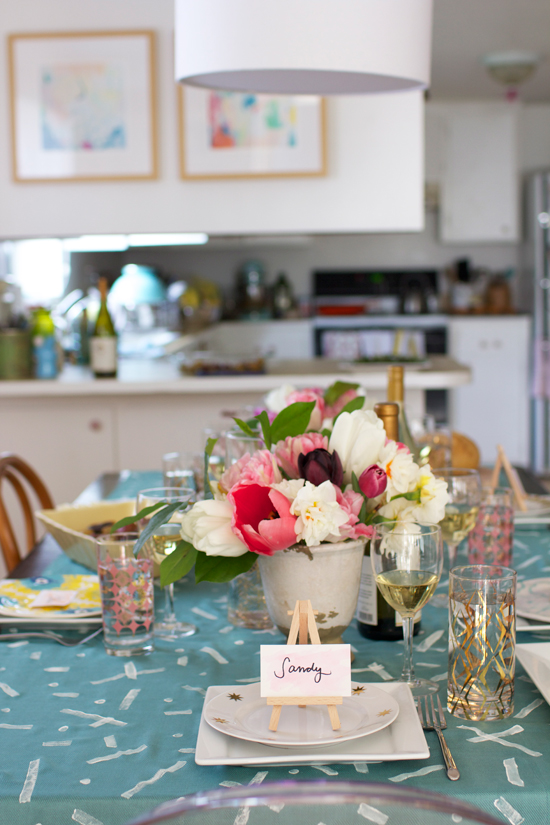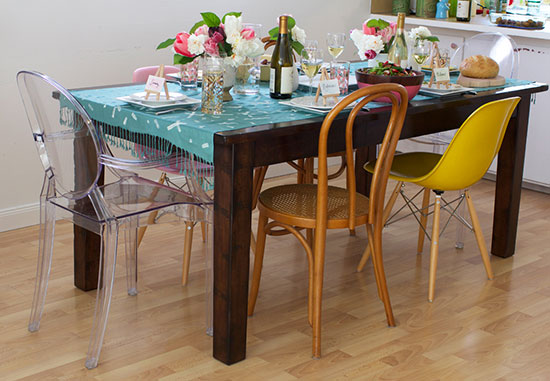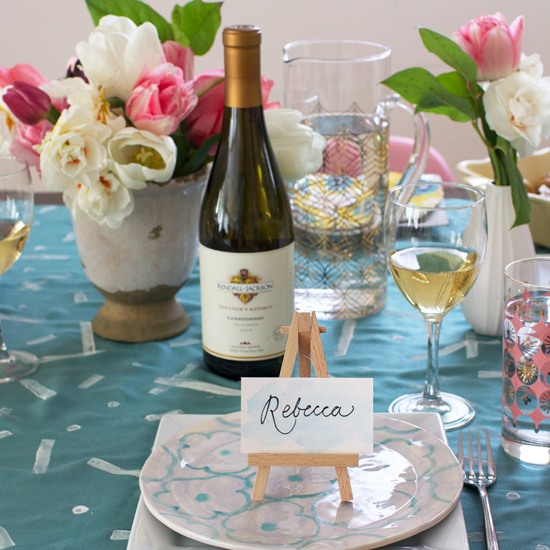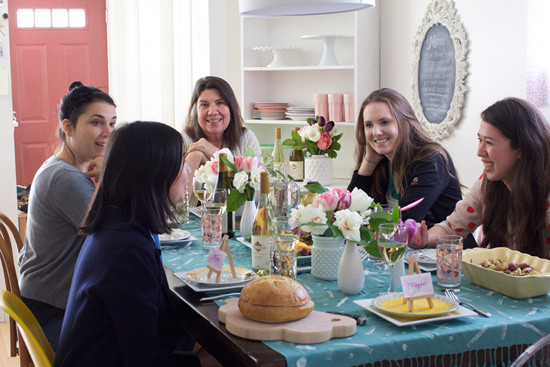 It was so fun to get everyone together! Check out the Kendall-Jackson blog today for more photos and instructions on how to make that block printed table runner. I also posted a recipe for the pears I made for dessert last week, in case you missed it!
Thanks to Kendall-Jackson for partnering with me on this post.