This post is sponsored by HomeAway. All opinions are my own.
Now that we've been living at my parents house for a few months, we're itching to take a weekend getaway somewhere...and we're super excited to start exploring the area around us! It's fun to have some new possibilities for quick vacation spots that are within a few hours' drive. We've been throwing out lots of different ideas, so I finally decided to write them all down and do some research. Sometimes, if we're torn between a few options, finding a dreamy vacation rental can be the deciding factor. One of my favorite places to look is HomeAway--they're the world's leading online vacation rental marketplace with more than 2 million unique places to stay. And I found some preetttttyyyy cool ones that I would LOVE to stay at. Some of these are obviously way more expensive than we'd spend for just the two of us, but they'd be perfect to split with a bunch of friends (or family).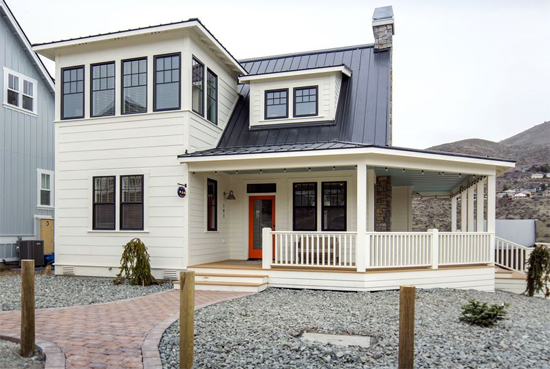 1. Lake Chelan: I love this chic modern farmhouse, and if we split it with friends we could stay there for less than we'd pay for a hotel. That's my favorite thing about vacation rentals--you can usually get a place that's way more cool, for way less money than it would cost at a boutique hotel. Plus when you and your friends have babies, it's a big plus to have a shared living space to hang out in once the kids are sleeping!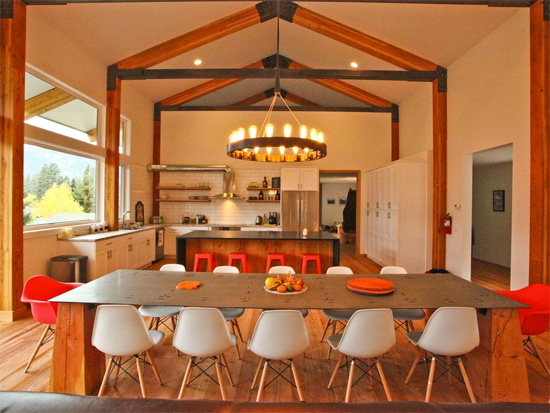 2. Leavenworth, WA: I've seen this place on Instagram, and have wanted to visit ever since. It's beautifully decorated and has amazing views and a hot tub! We'd definitely need to split the cost with some friends, but it's about halfway between Seattle and Spokane so it could be a perfect excuse to meet up with people from the west side.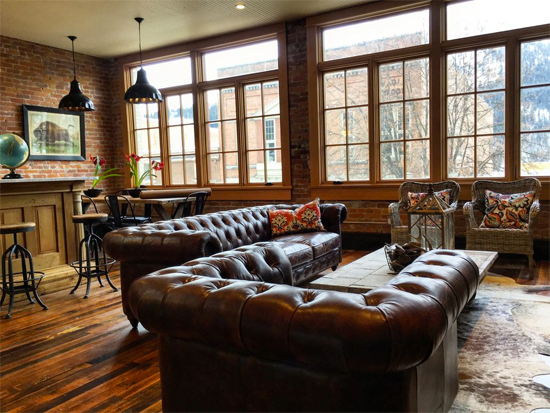 3. Nelson, BC: We've heard good things about the town of Nelson, BC, and this historic brick loft looks like the perfect home base to explore the area from! Except, I just saw it says no children under 14...so maybe we'll file this one away for an anniversary trip or something...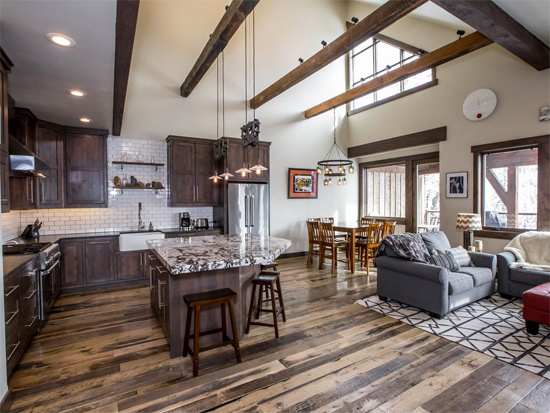 4. Glacier National Park: We're super excited to be less than 5 hours away from Glacier National Park, and it's definitely on our list to visit, soon. Most of the vacation rentals there are a little too lodge-y for my taste, but this one is gorgeous and modern, yet still fitting for the location!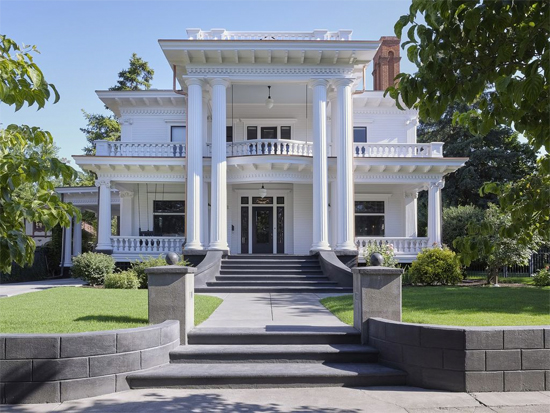 5. Walla Walla, WA: Here's another one that we would definitely have to split with friends. But how cool would it be to stay in this classic 1909 mansion?!? I mean, just scroll through the photos. It's beautiful and stately and impeccably decorated. I'd feel so fancy staying there.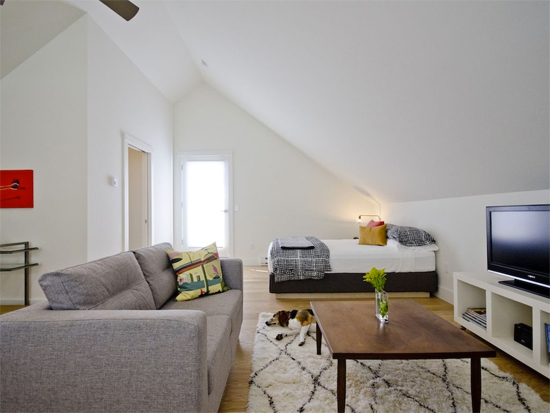 6. Bozeman, MT: Last but not least (actually, it is the least--literally!), this loft in Bozeman would be great for a weekend getaway with just our family. We really loved Bozeman when we were coming through Montana on our road trip, and would love to go back and explore a bit more!
Have you ever planned a vacation around a super awesome place to stay? Which of these would you be most excited about?